Start Here: Five New Comics for October 14th
Oct 12, 2020
It's a new week and that means new comics. If you're looking for something new to read then make sure to check out these five new series you can jump into this week!
Every week, PREVIEWSworld collects five titles with new number ones or fresh story arcs perfect for readers looking to get into a new series. These new releases are available to purchase at your local comic shop and feature comics from any genre or publisher.
These comics are ready for new readers to enjoy - all you have to do is Start Here.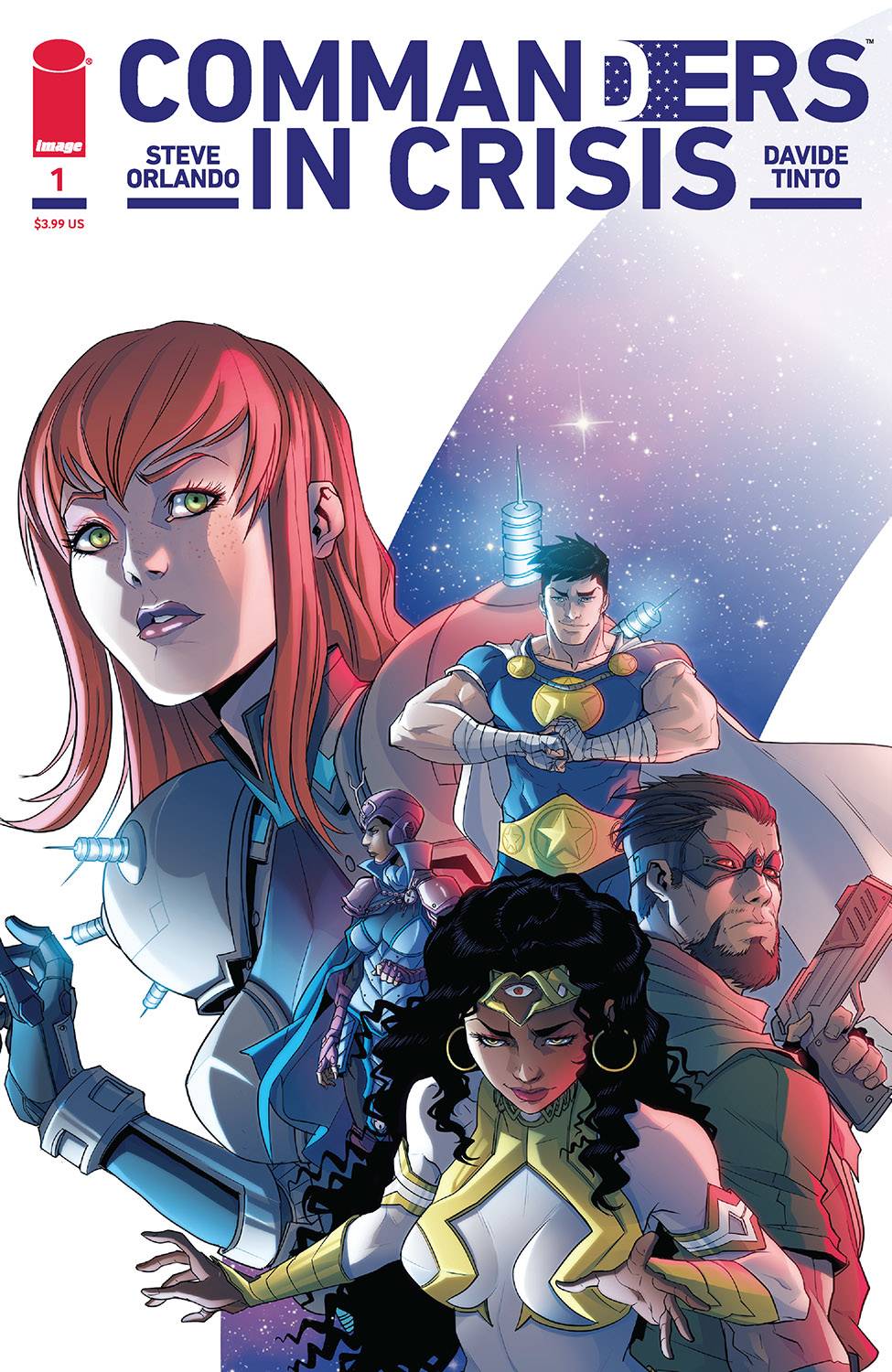 Commanders in Crisis #1 (AUG200037)
The last survivors of the Multiverse live among us under new, superheroic identities, five survivors of doomed worlds...taking a second chance to ensure our world lives on. A new twist on strange superhero comics, with a bleeding-edge eye on the modern moment, Commanders in Crisis follows in the footsteps of Doom Patrol and Thunderbolts as five unexpected heroes come together to solve a murder unlike any other. The victim? Compassion itself...This is ideacide!
A new series by acclaimed writer Steve Orlando (Wonder Woman, Doom Patrol: Milk Wars, Martian Manhunter) and artist Davide Tinto (Marvel Action: Spider-Man), an intense, weird action thriller reminding us about the importance of compassion and hope in the present moment, and putting fists to faces along the way!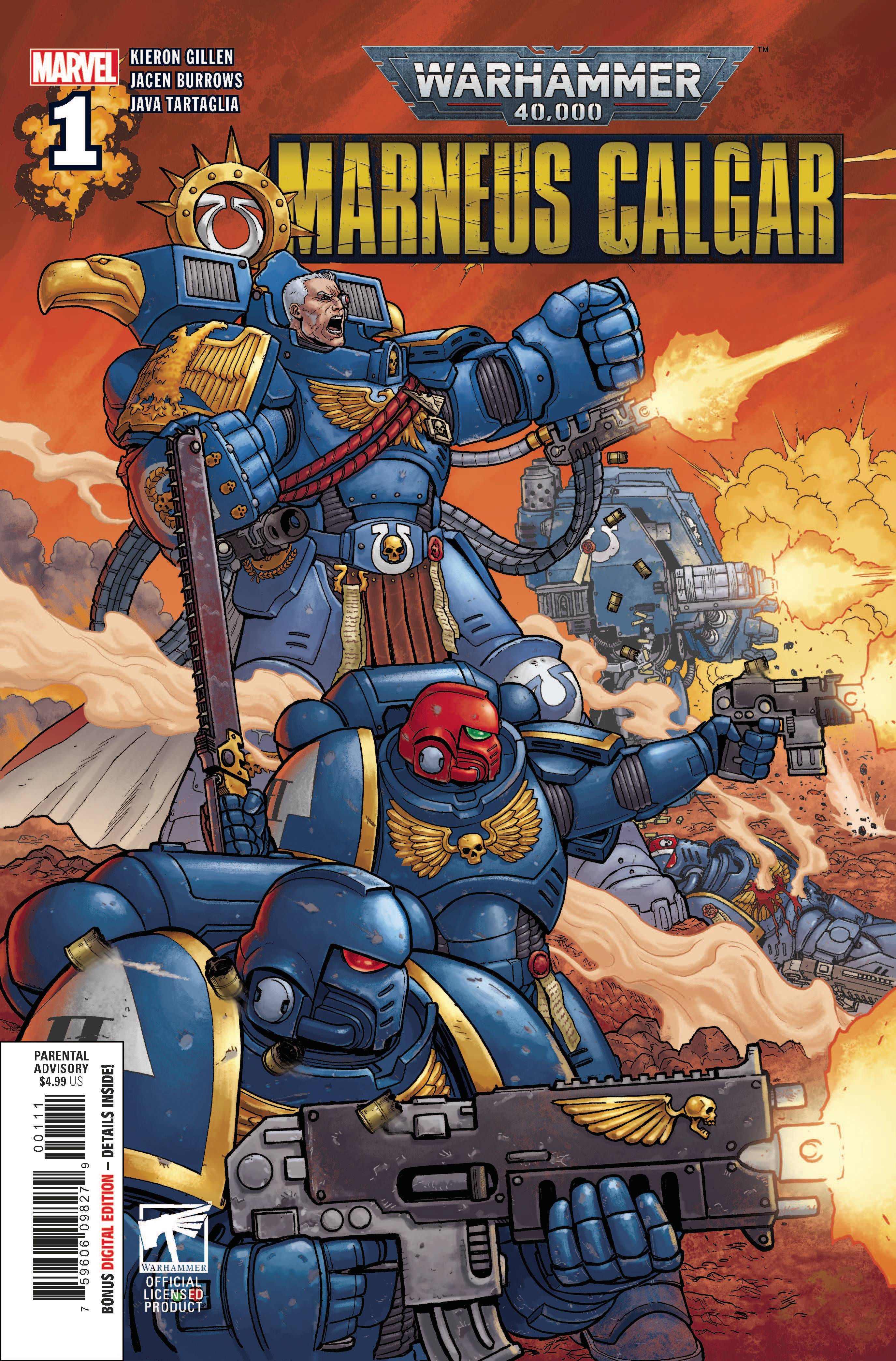 Warhammer 40k: Marneus Calgar #1 (of 5) (AUG200659)
The saga of Warhammer 40,000 comes to Marvel Comics! Marneus Calgar, the legendary Chapter Master of the Ultramarines, leads his elite Space Marines against humanity's greatest threats in a galaxy engulfed in endless war. Kieron Gillen (Uncanny X-Men, Journey Into Mystery, The Wicked + The Divine) spearheads the initiative with this introductory miniseries, illustrated by Jacen Burrows (Punisher: Soviet, Moon Knight, Crossed)--and we're just getting started!
Now, witness Marneus Calgar's never-before-told origin story, from his beginnings on Nova Thulium, to his campaigns in the Black Crusades, and to the unfolding mystery of the Black Altar, as a deadly threat from his past reemerges to threaten the present of the Ultramar system. This all-new tale is essential reading for 40K aficionados, as well as the perfect primer to the world of Warhammer 40,000 for those new to the universe.
See the Ultramarines in glorious combat, the strife between the worlds of the Imperium, and witness the larger than life characters who preside over it all! This is but the first foray into the larger darkness that is to come from Warhammer and Marvel Comics. Be prepared.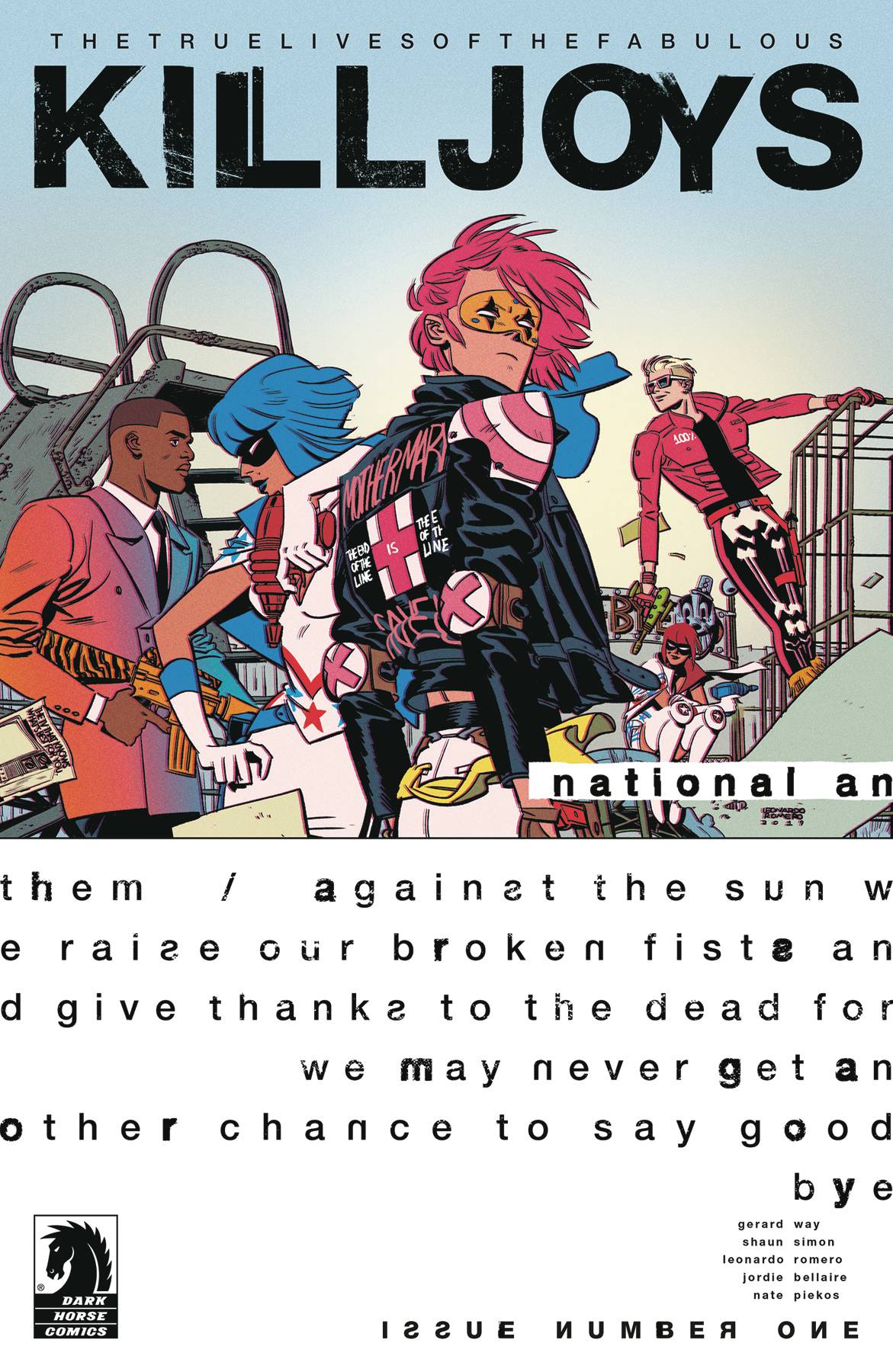 The True Lives of the Fabulous Killjoys: National Anthem #1 (AUG200382)
After the Analog Wars, the Killjoys lost their way-and their memories. A rat chews through Mike Milligram's TV cord, and reality unravels. But when his Ramones records disappear, Mike remembers what the fabulous Killjoys and some toy rayguns can do.
Gerard Way (My Chemical Romance) and Shaun Simon take it all back to their original concept, rebooting the Killjoys in present-day America, where it's impossible to tell what's real and what Mom and Dad just tell you to keep you calm.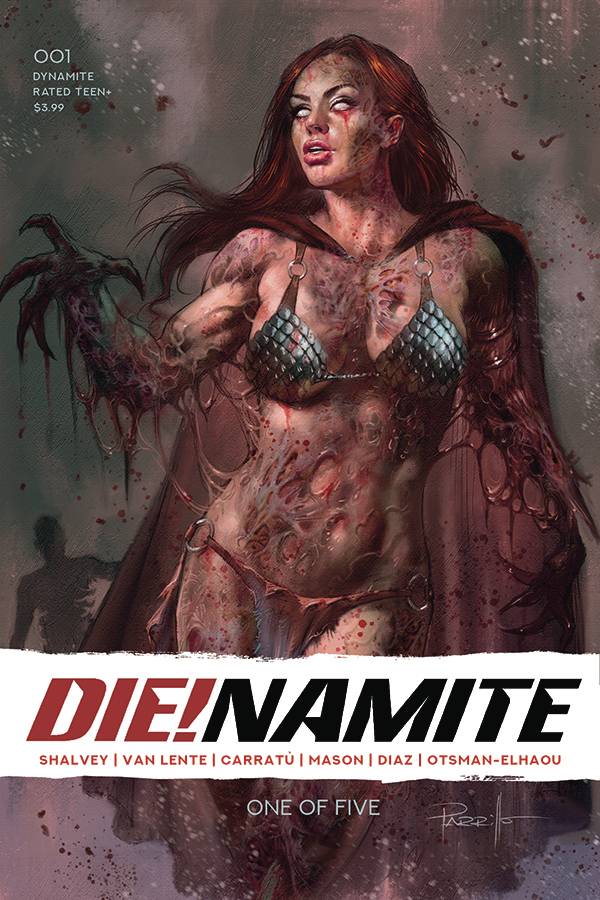 DIE!NAMITE #1 (AUG200767)
Vampirella hurtles through space on a Drakulon ship, desperate to uncover a dark mystery. A 100-year-old John Carter of Mars grasps for an awful memory just out of reach. Peter Cannon: Thunderbolt battles waves of evil he does not understand. Red Sonja is faced with an impossible choice.
DIE!NAMITE is an event series that unites all of the hit Dynamite characters as you've never seen them before! They will come together to battle the biggest threat they have ever faced. Many are even missing faces! Written by Declan Shalvey (Deadpool vs Old Man Logan) and Fred Van Lente (Marvel Zombies) with art by Justin Mason (Vengeance of Vampirella) and Vincenzo Carrat (Lady Zorro)!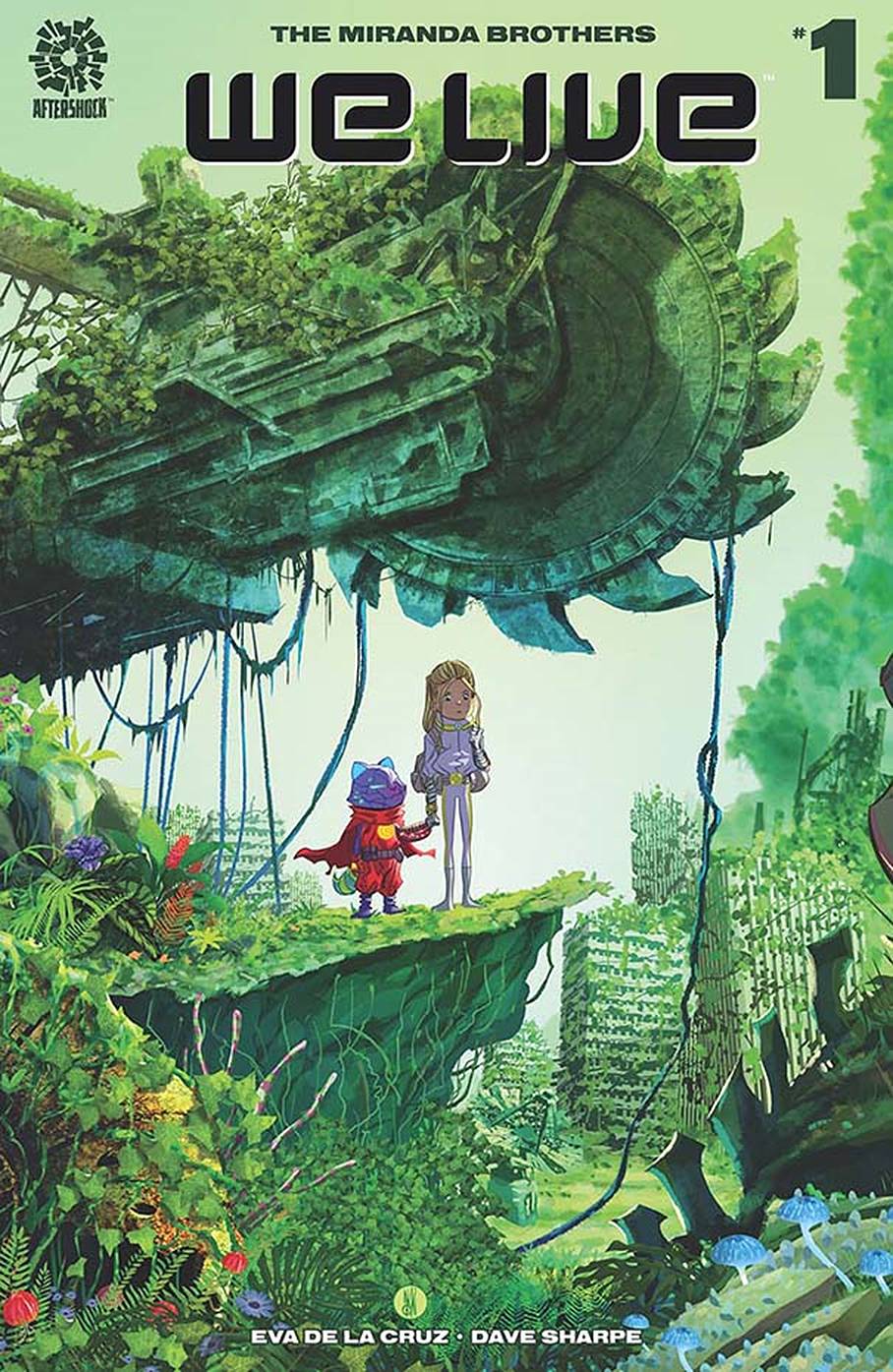 We Live #1 (AUG201082)
The year is 2084 and the world has changed. Wracked by calamities and crawling with monsters, the last remaining humans face a dangerous existence. And now, the Earth has been sent a message from the deepest reaches of space - a dark countdown to the extinction of all humanity. But there is hope! Five thousand children will be rescued by these mysterious message-senders.
This is the journey of Hototo, one of the lucky five thousand - but only if his teenage sister, Tala, can safely deliver him to the nearest Beacon before time runs out.
We Live is a world of violence and beauty, a unique tale of the apocalypse as told by Inaki Miranda (Catwoman, Batman Beyond) and Roy Miranda, that invites both dread and hope.