Start Here Halloween Edition: Original Modern Horror Comics to Read this Month
Oct 08, 2020
Looking to get in the Halloween mood? Maybe you're looking to include some comics along with your annual lineup of horror films and TV Shows. Then check out these five original modern horror stories you can only experience via the world of comics!
Each of these terrifying titles are perfect for getting into the horror comic genre and perfectly complement those dark and spooky October nights. Best read right before bed if you're looking for a truly frightful night.
Start your spooky season here by picking up any of these chilling titles now at your local comic shop!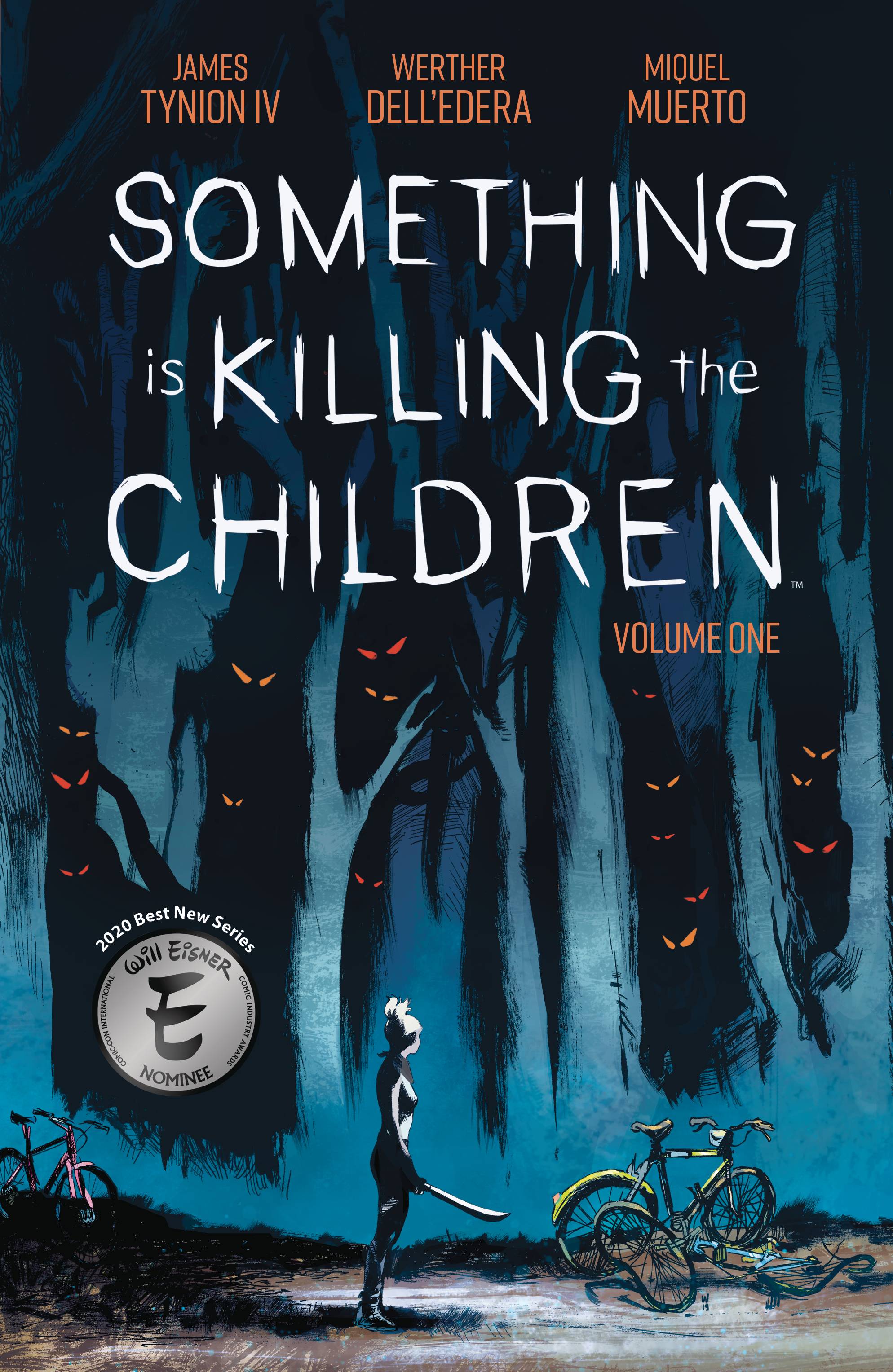 Something is Killing Children TP Vol. 01 (MAR201361)
When the children of Archer's Peak begin to go missing, everything seems hopeless. The few children that return alive have terrible stories-impossible details of terrifying creatures that live in the shadows.
Their only hope is the arrival of a mysterious stranger, one who believes the children and claims to be the only adult who sees what they can see. Her name is Erica Slaughter. She kills monsters. That is all she does, and she bears the cost because it must be done.
GLAAD Award-winning writer James Tynion IV (The Woods, Batman: Detective Comics) teams with artist Werther Dell'Edera (Briggs Land) for a haunting series about staring into the abyss... and what happens when the abyss stares back.
Collects issues #1-5.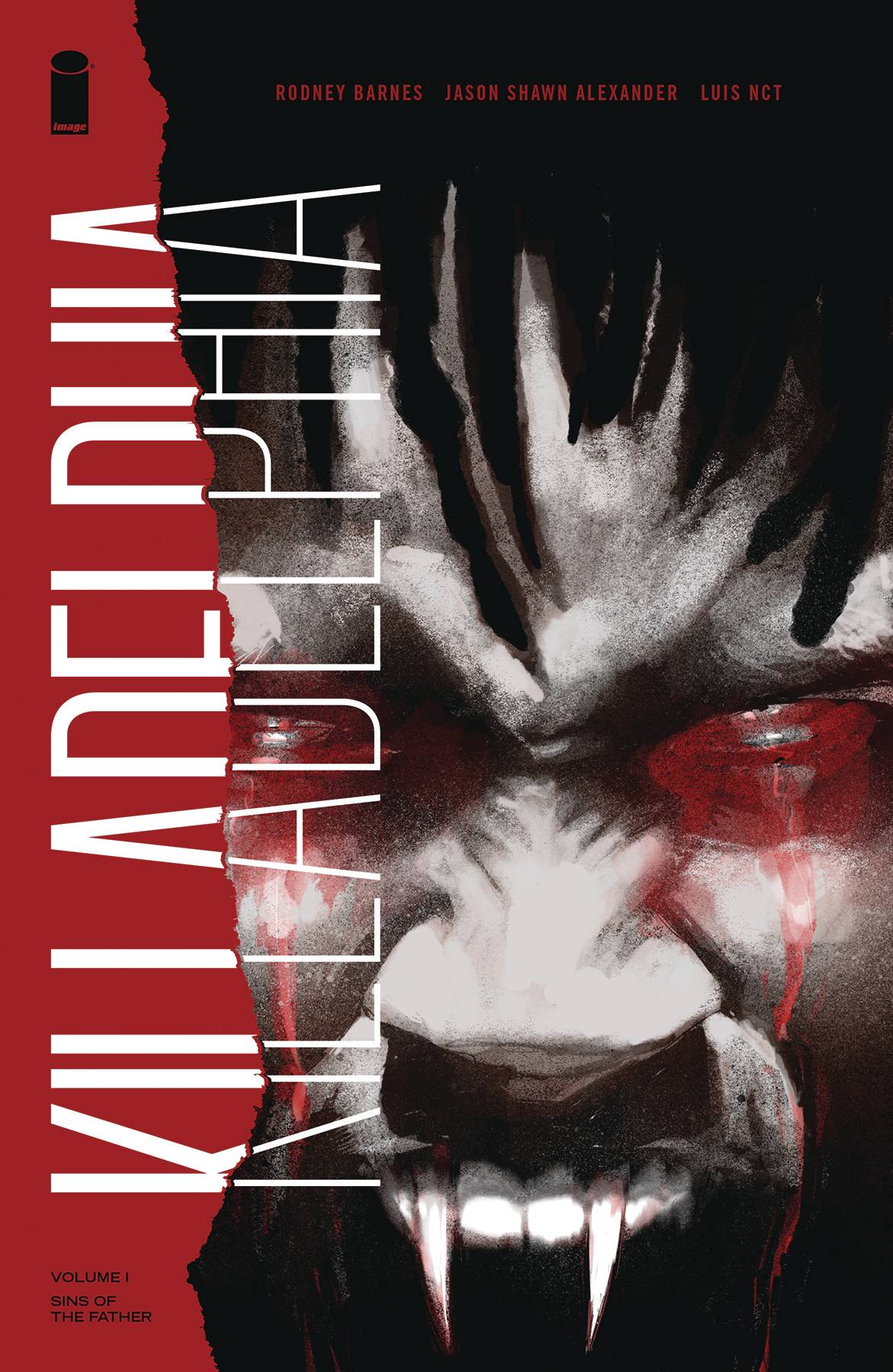 Killadelphia TP Vol. 01: Sins of the Father (MR) (APR200150)
Featuring the show-stopping talents of Spawn series artist Jason Shawn Alexander and the writer behind such hit shows as Wu-Tang: An American Saga, Marvel's Runaways, and STARZ's American Gods - Rodney Barnes.
When small-town beat cop Jimmy Sangster returns to his Philadelphia roots to bury his murdered father, he stumbles into a mystery that will lead him down a path of horrors and shake his beliefs to their core. The city that was once the symbol of liberty and freedom has fallen prey to corruption, poverty, unemployment, brutality...and vampires. There's a reason they say you can't go home again. Welcome to Killadelphia.
Collects Killadelphia #1-6.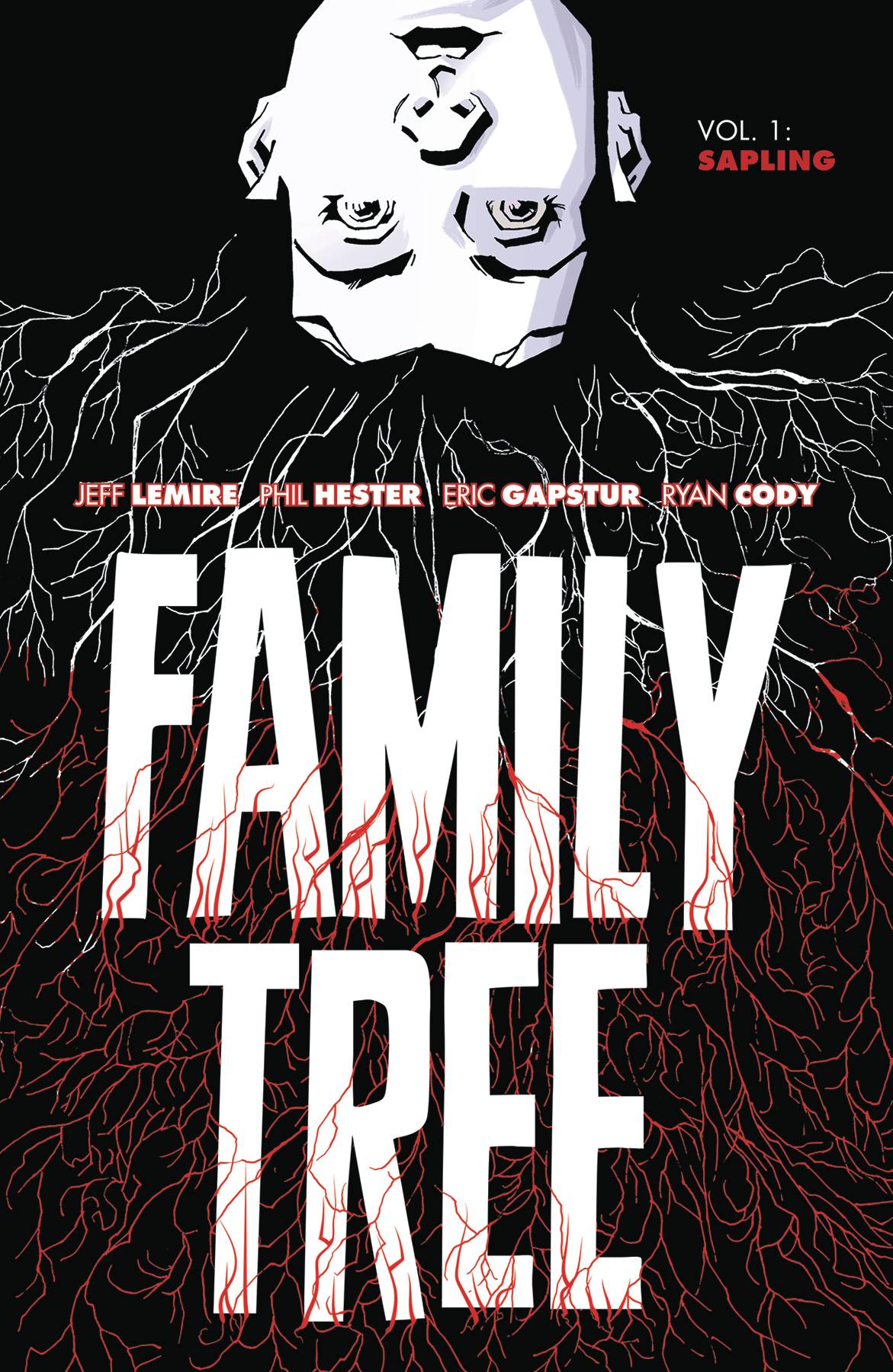 Family Tree TP Vol. 01 (FEB200094)
When an eight-year-old girl begins to transform into a tree, her single Mom, troubled brother, and possibly insane grandfather embark on a bizarre and heart-wrenching odyssey across the back roads of America, desperately searching for a way to cure her horrifying transformation before it's too late.
Bestselling, award-winning writer Jeff Lemire (Royal City, Descender, Sweet Tooth) and superstar artist Phil Hester (Shipwreck, Green Arrow) come together for Family Tree, a genre-defying epic about the lengths a mother will go to keep her children safe in a world of unspeakable horrors.
Collects Family Tree #1-4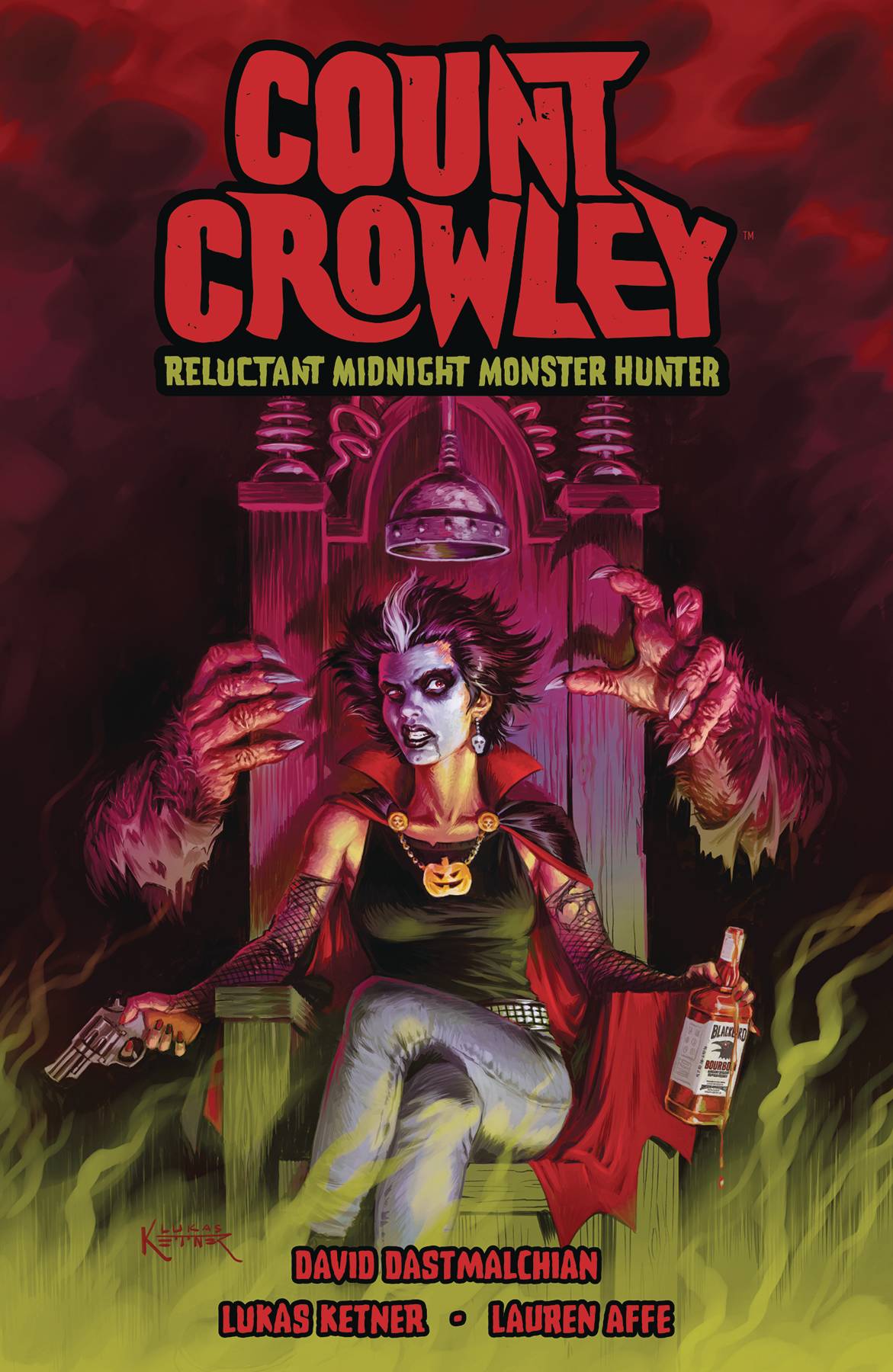 Count Crowley: Reluctant Monster Hunter TP (DEC190311)
That bump you heard is nothing to fear. It's just a werewolf. Oh, they're real. Monsters are real. But fear not, horror hounds, for there is a new huntress battling the creatures of evil and she may just save humanity . . . if we can keep her sober long enough. She's none other than the local TV station's late-night horror host . . . Jerri Bartman, Count Crowley, the Reluctant Midnight Monster Hunter.
Collects the four-issue miniseries.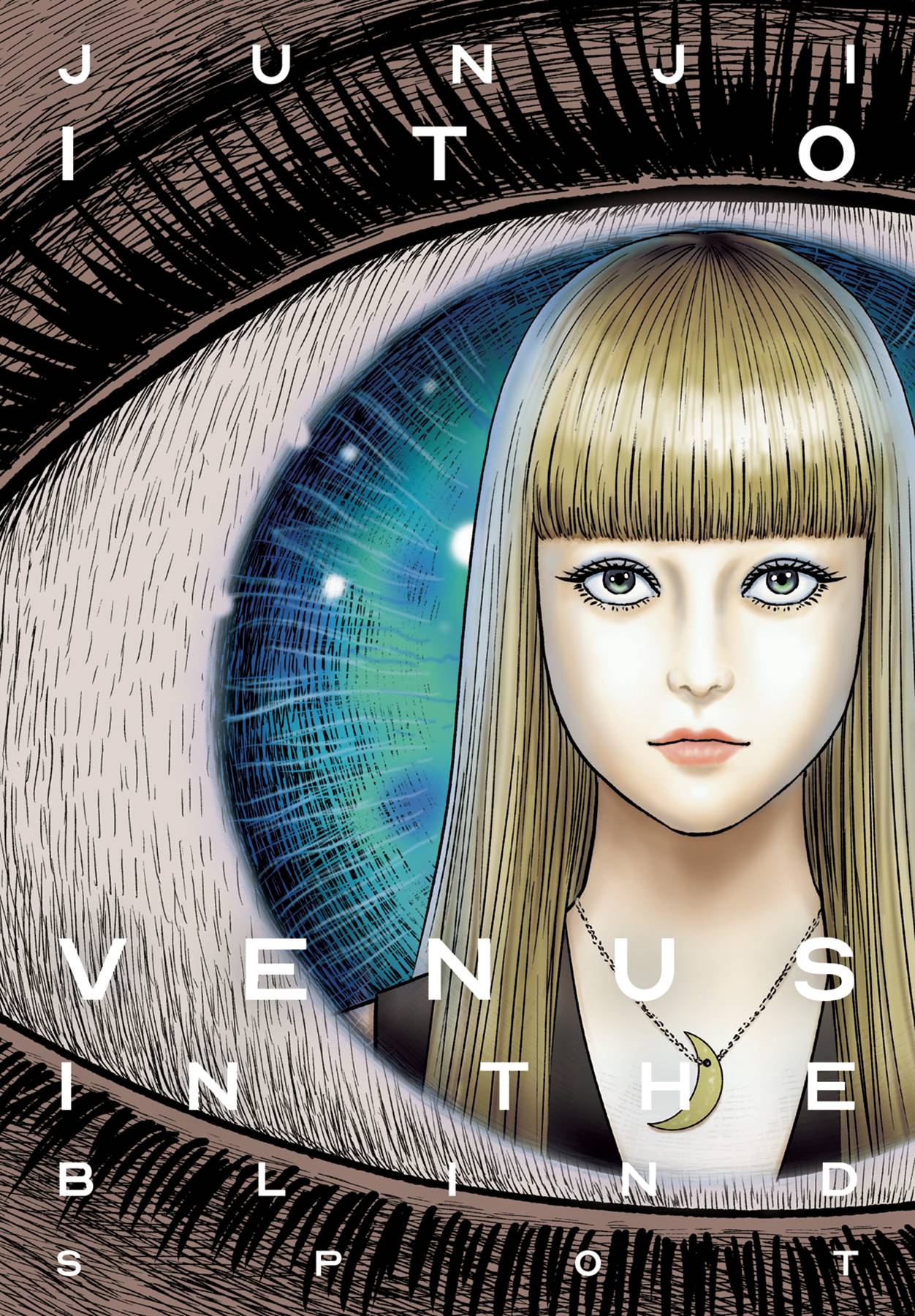 Venus in the Blind Spot HC by Junji Ito (MR) (JUN201567)
This ultimate collection presents the most remarkable short works of Junji Ito's career, featuring an adaptation of Rampo Edogawa's classic horror story "Human Chair" and fan favorite "The Enigma of Amigara Fault."
In a deluxe presentation with special color pages and color illustrations from his most recent long-form manga No Longer Human, every page invites readers to revel in a world of terror.