Nailbiter, Vol. 7 Trade Paperback Collects Nailbiter: Returns Story Arc in Time for Halloween
Sep 21, 2020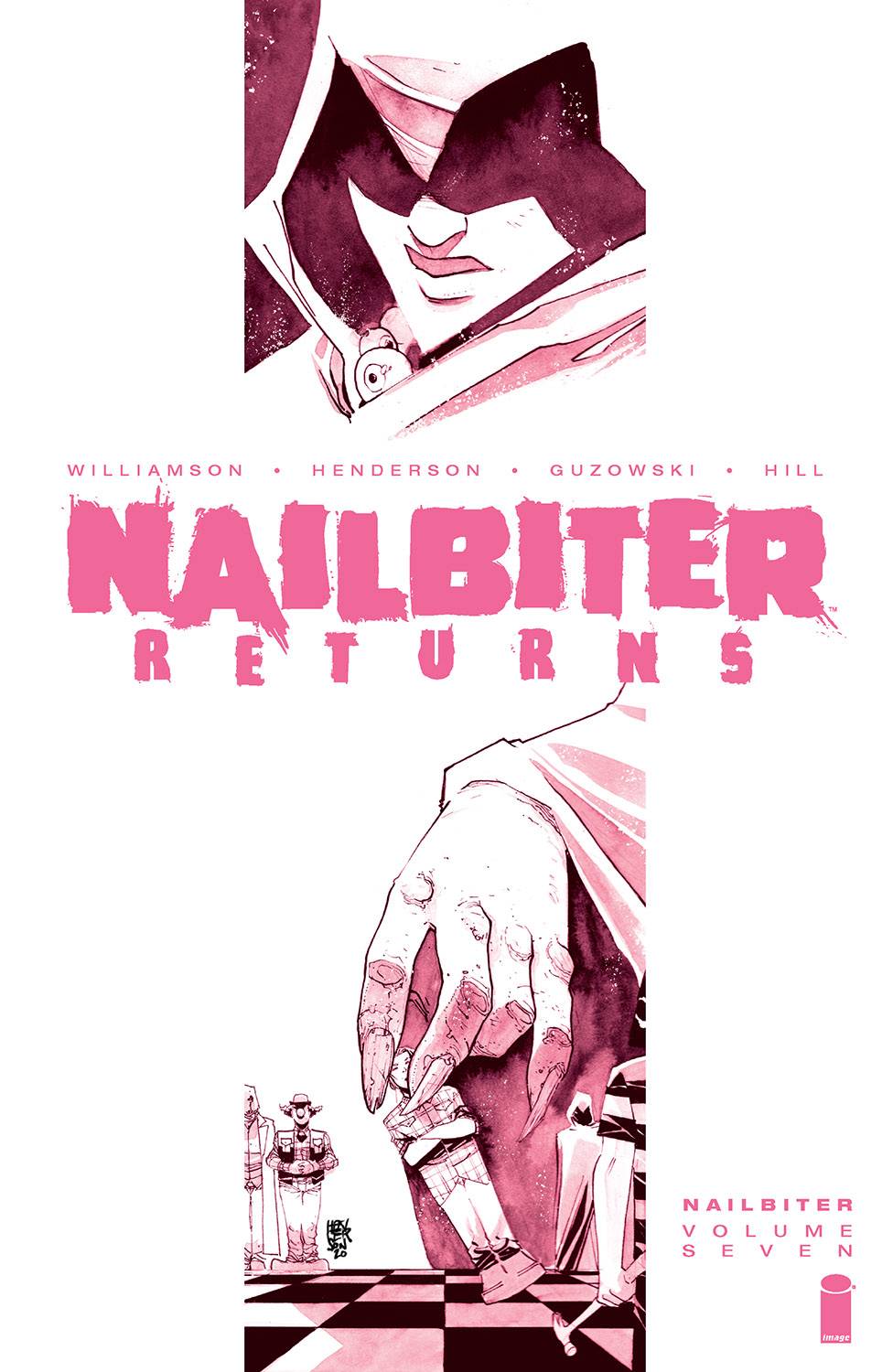 The beloved thriller/horror comic series by Joshua Williamson (The Flash, Birthright) and Mike Henderson (Deadpool vs. Old Man Logan) is back—just in time to add some thrills to your Halloween. Nailbiter, Vol. 7 will collect the Nailbiter: Returns #1-5 into trade paperback and will be out from Image Comics this October.
Sixteen of the world's worst serial killers were all born in the same small town…but Agent Finch and Sheriff Crane solved and buried that mystery. Didn't they? In Nailbiter: Returns, violent copycat murders imitating the infamous Buckaroo Butchers have begun in Portland, Oregon, and if Finch wants the killings to stop, he'll have to team up with the daughter of the Nailbiter himself.
Nailbiter, Vol. 7 trade paperback (AUG200095) will be available on Wednesday, October 28 at comic shops and in bookstores on Tuesday, November 3. Pre-orders are available now at your local comic shop.