Get A Look at Critical Role's Mighty Nein Campaign The Deluxe Edition
Aug 18, 2020
Dark Horse Books is delighted to announce that the Critical Role: The Chronicles of Exandria—The Mighty Nein Deluxe Edition Artbook is now available for pre-order through all major book and comics retailers.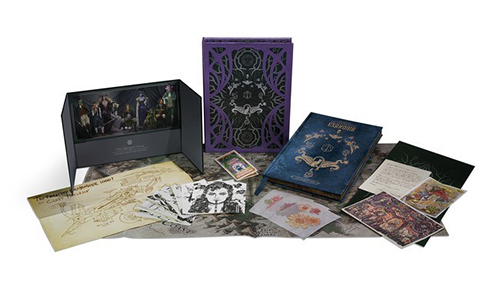 Straight from the second campaign of the wildly popular Critical Role webseries, the deluxe edition of The Chronicles of Exandria—The Mighty Nein showcases 264 pages of art created by the Critical Role fan community, with accompanying text written by Liam O'Brien, Taliesin Jaffe, Dani Carr, and the cast of Critical Role. This artbook is the perfect way to revisit the beginnings of the Mighty Nein through the in-world perspective of Expositor Beauregard Lionett and the archivists of the Cobalt Soul.
The Deluxe Edition includes exclusive features such as a faux-leather, foil-stamped cover and decorative clamshell box featuring art by Lauryn Ipsum and designed by Cindy Cacarez-Sprague, an annotated map of the Dwendalian Empire by Deven Rue, a triptych-style lithograph featuring exclusive art by Sam Hogg, character sketches of each of the Mighty Nein by Nick Robles, a flyer for the Fletching & Moondrop Traveling Carnival of Curiosities by Will Kirkby, an invitation to the Lavish Chateau Helen Mask, blueprints for the Tinkertop Bolt Blaster 1000 by Fernando Furukawa, a pamphlet on the Traveler by Ceri Giddens, and embossed flower sketches on vellum by Lauryn Ipsum.
Critical Role: The Chronicles of Exandria—The Mighty Nein Deluxe Edition Artbook is available everywhere books are sold starting November 10, 2020. This oversized deluxe hardcover will retail for $124.99. It will be available to pre-order at your local comic shop via September PREVIEWS catalog (in stores next week).
For more from the world of The Chronicles of Exandria, keep an eye on PREVIEWSworld.com's Twitter, Facebook, YouTube, or Instagram.
DARK HORSE COMICS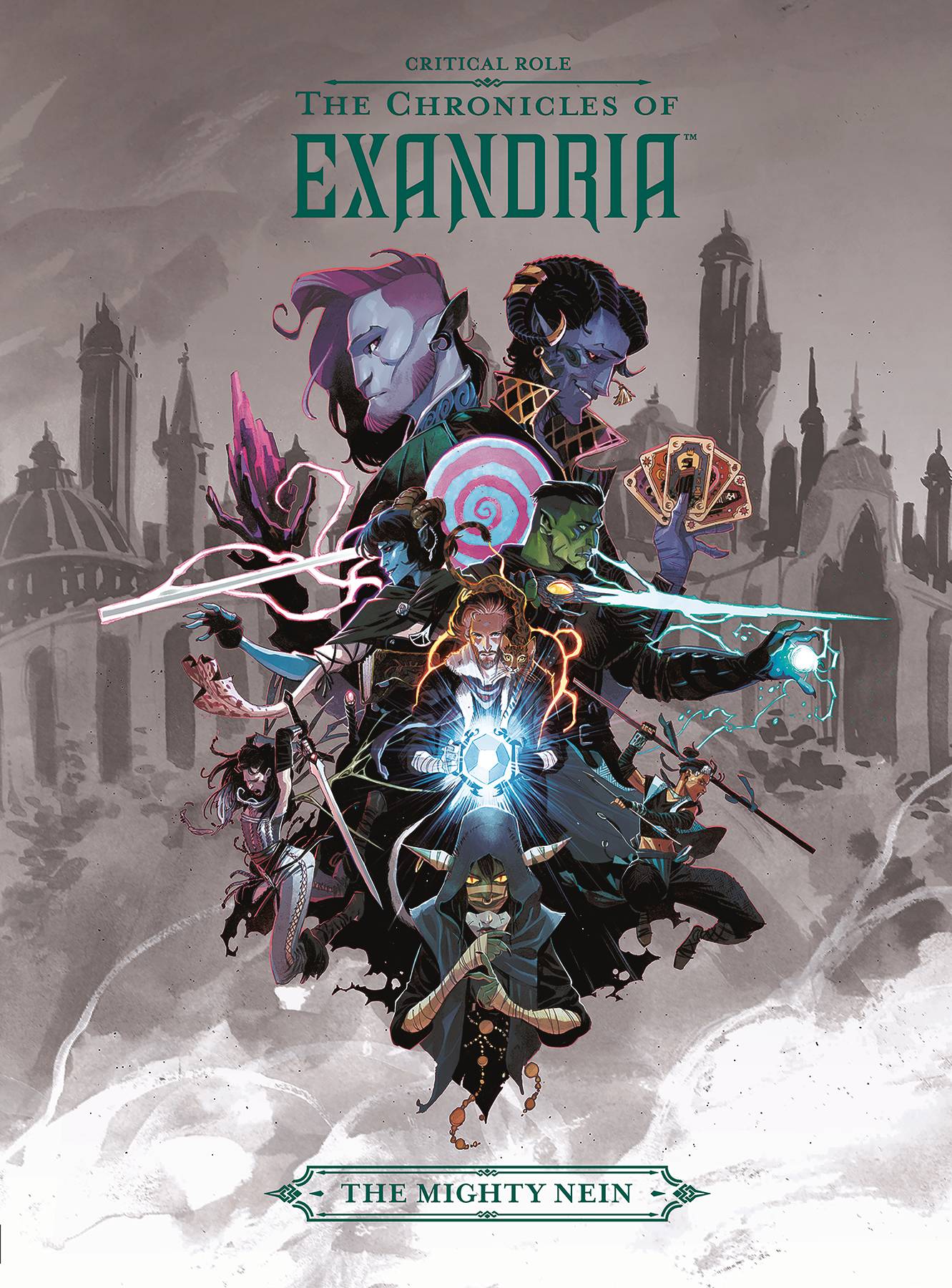 (W) Taliesin Jaffe, Sarah Jaffe (A) Various
This hardcover art collection features a wide variety of gorgeous illustrations from the Critical Role fan community paired with text by cast members Liam O'Brien and Taliesin Jaffe.

Journey through Wildemount alongside the motley group known as the Mighty Nein! Encompassing the first portion of Critical Role's second campaign, this tome illustrates the adventures of our unlikely heroes as they meet in Trostenwald, struggle through a heartbreaking encounter with the Iron Shepherds, and much more. Featuring stunning works by fan-favorite artists from the Critter community, The Chronicles of Exandria-The Mighty Nein is a beautiful way to relive all your favorite moments from the hit show.

o Fan art curated by the team.

o Follows the first half of the Mighty Nein campaign.

In Shops: Aug 19, 2020
SRP: $44.99
PREVIEWS Page #94
DARK HORSE COMICS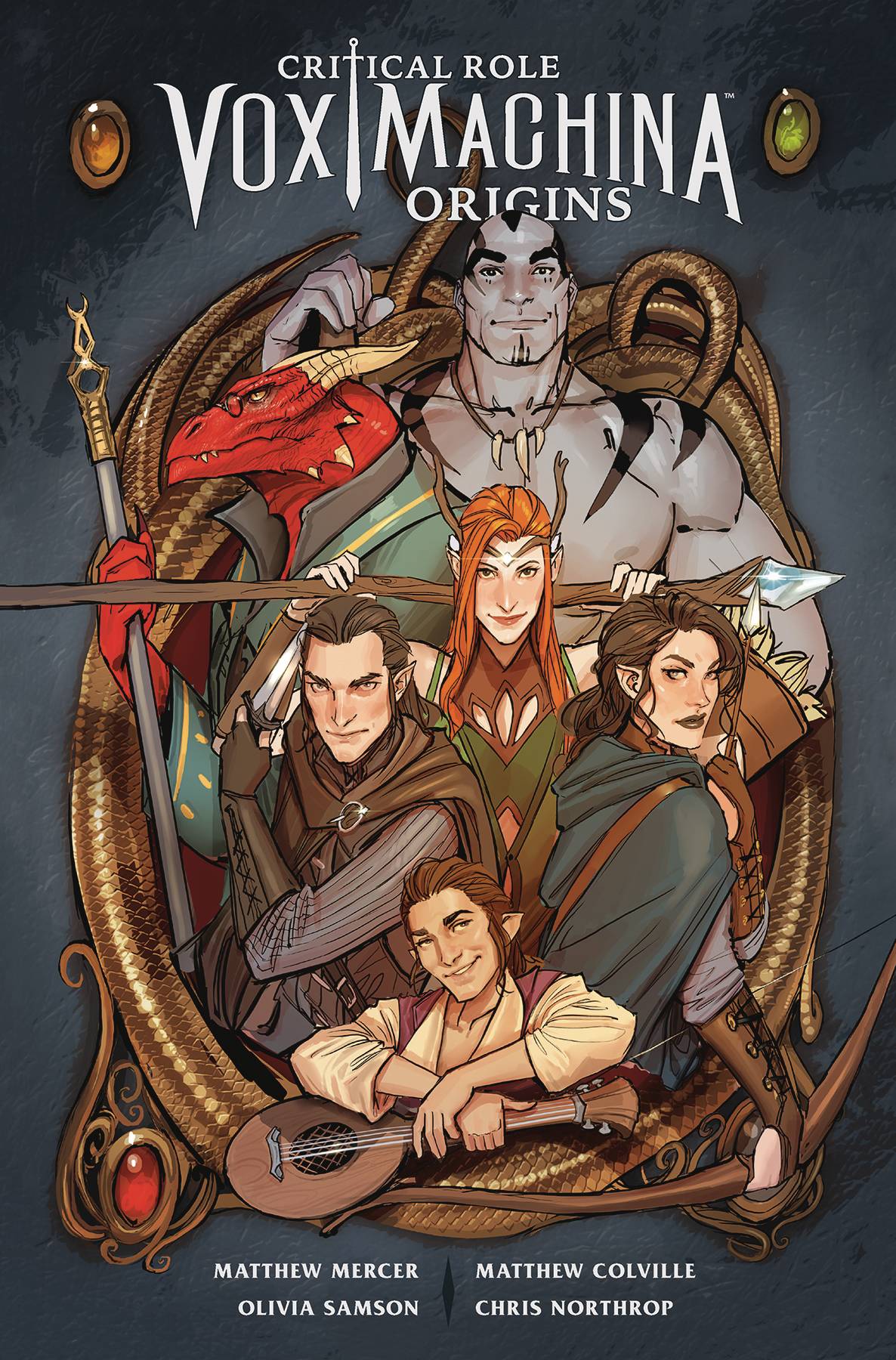 (W) Matthew Colville, Matthew Mercer (A) Olivia Samson (CA) Stjepan Sejic
The band of adventurers known as Vox Machina will save the world. Eventually. But even they have to start somewhere. Six would-be heroes on seemingly different jobs find their paths intertwined as they investigate shady business in the swamp town of Stilben. They'll need to put their heads-and weapons-together to figure out what's going on . . . and keep from being killed in the process. From the creators of the hit show Critical Role comes Vox Machina's origin story, now available in paperback!
In Shops: Oct 16, 2019
SRP: $19.99
PREVIEWS Page #96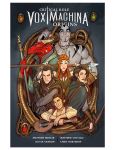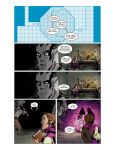 Click to View

DARK HORSE COMICS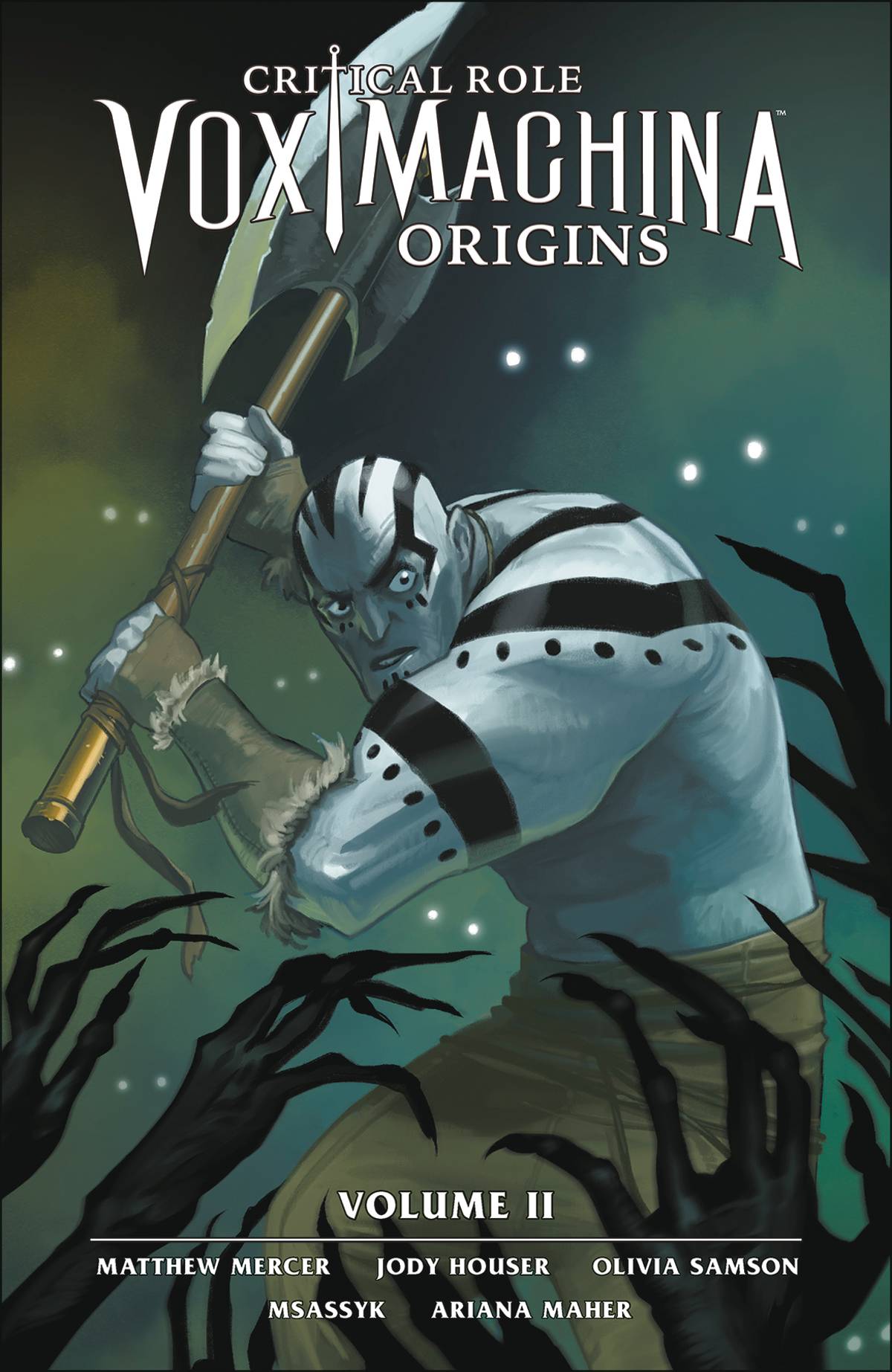 (W) Jody Houser (A) Olivia Samson (CA) Fiona Staples
The unlikely heroes of Vox Machina are back in action!

Join familiar faces from Critical Role's smash-hit first campaign as their escapades in Stilben lead them toward new adventure-and a dire threat to Grog when he goes missing in the night. Tracking him down will see the party lose one member, gain another, and reveal parts of Grog's secret past. But first, his friends have to actually find him.

From award-nominated writer Jody Houser (Orphan Black, Stranger Things) and first series author Olivia Samson, with colorist MSASSYK (Isola, Gotham Academy) and letterer Ariana Maher (James Bond, Xena)!

In Shops: Jul 29, 2020
SRP: $19.99
PREVIEWS Page #88