Start Here: Five New Comics for July 29th
Jul 27, 2020
Looking to liven up your comic collection with some new series? Just start here.
Every week, PREVIEWSworld collects five titles with new number ones or fresh story arcs perfect for readers looking to get into a new series. These new releases are available to purchase at your local comic shop and feature comics from any genre or publisher.
This week: mutants have conqured death in X-Factor, Captain America stands on the front lines of the Empyre saga, three men bound by war are on a path to starting a new one, Spawn starts a new story-arc, and an old troll hunter gets mixed up with an evil backwoods doomsday cult in Grit.
These series are ready for new readers to enjoy - all you have to do is Start Here.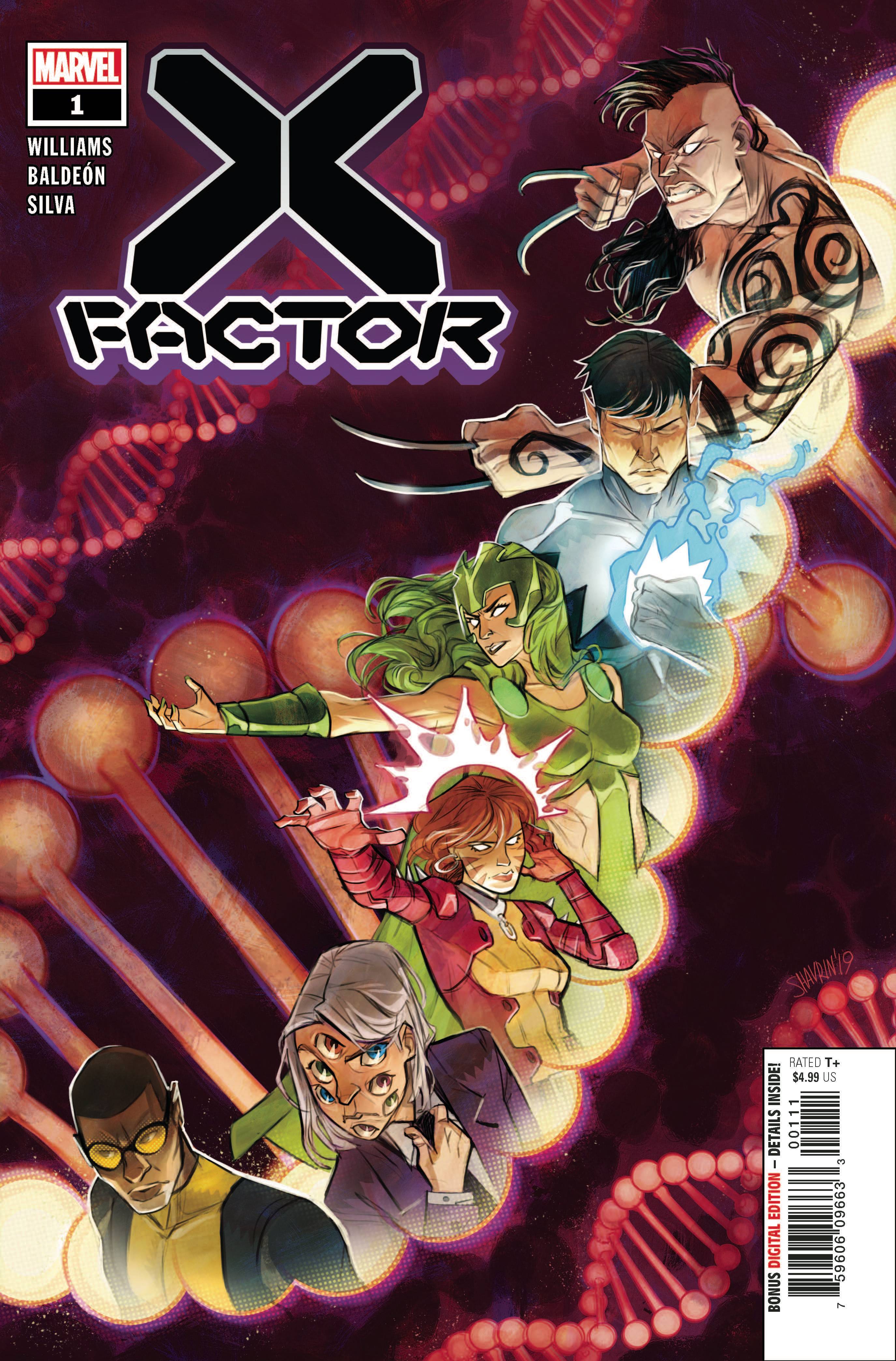 X-Factor #1 (FEB200865)
Mutants have conquered death!
By the grace of The Five, the resurrection protocols can bring back any fallen mutant. But such a huge enterprise isn't without its problems and complications. When a mutant dies, X-Factor is there to investigate how and why to keep the rules of reincarnation.
Writer Leah Williams (Amazing Mary Jane, X-Tremists) and artist David Balden (Domino, Web Warriors) take Northstar, Polaris, Prodigy, Eye-boy, Daken and Prestige into the world of murder and missing persons in X-Factor #1.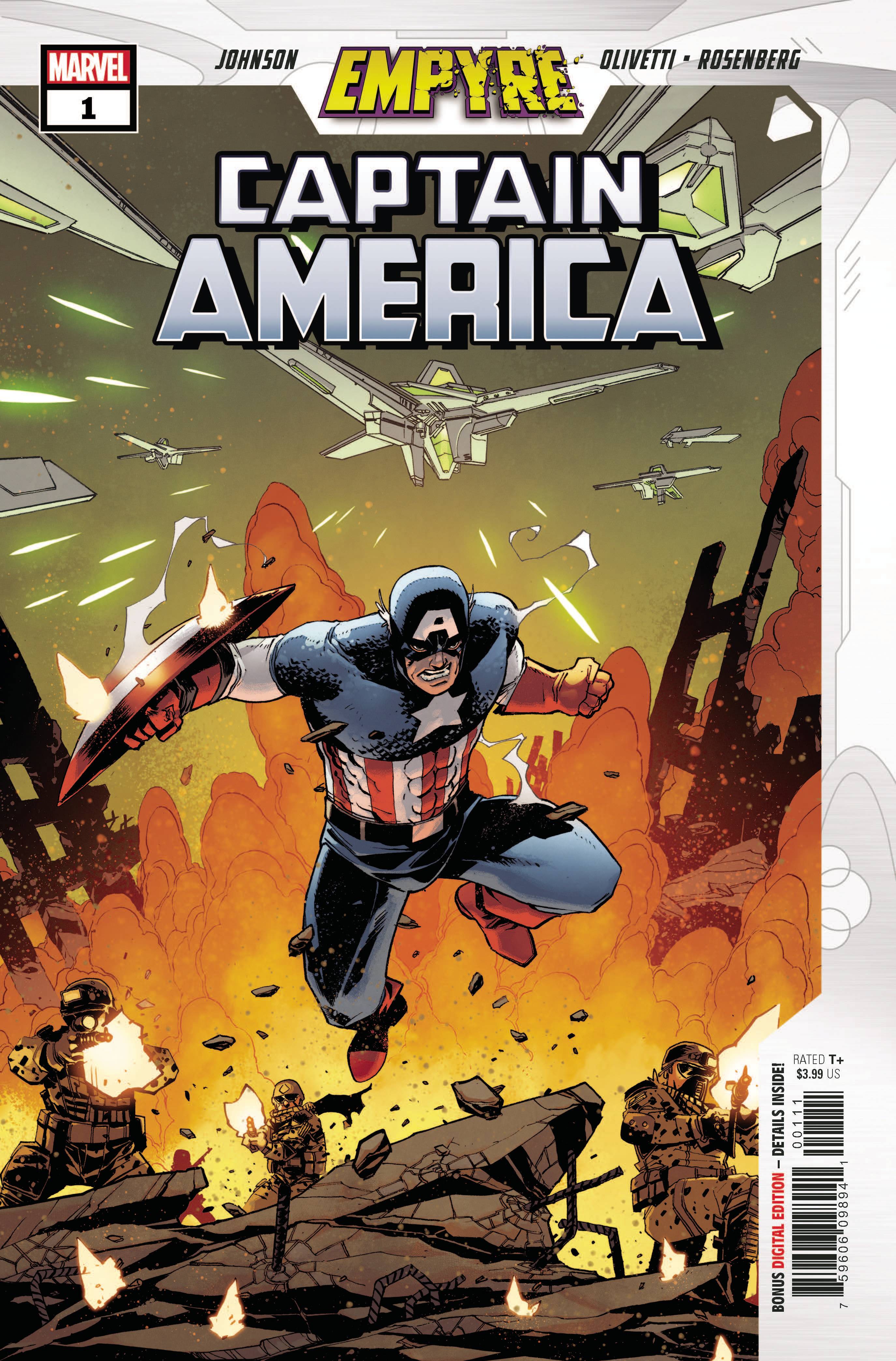 Empyre: Captain America #1 (of 3) (MAR200846)
The invasion has made landfall! Captain America stands on the front lines - but when the threat goes global even he won't be enough to stem the tides! Will Captain America be able to find allies willing to fight alongside him - or will he fall in the face of this intergalactic incursion?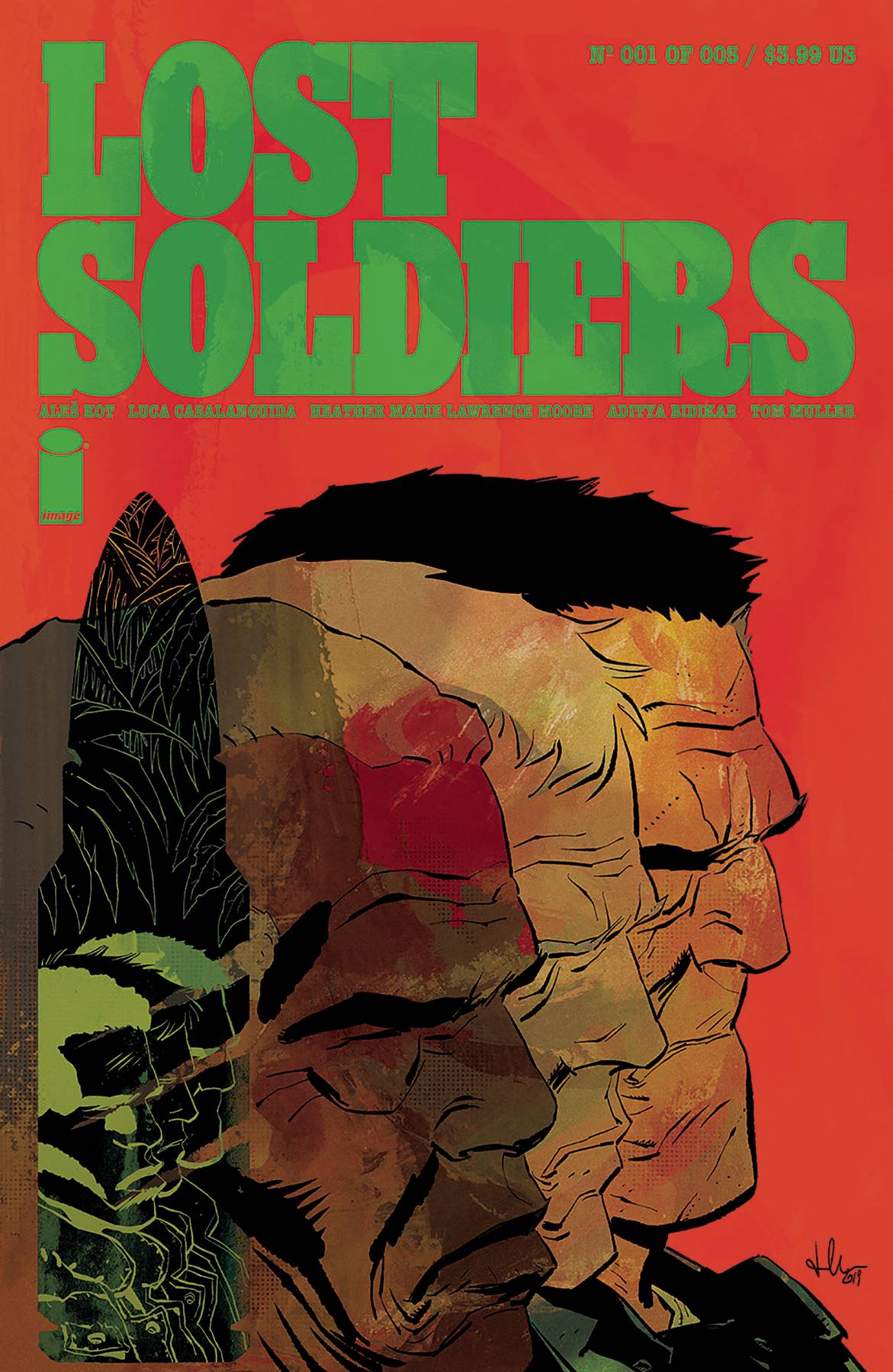 Lost Soldiers #1 (of 5) (JUN200021)
Bestselling writer/co-creator Aleš Kot (Zero, The New World), artist Luca Casalanguida, and Heather Moore team up for a gritty, all-new military action story in Lost Soldiers.
"The world needs bad men willing to do bad things so the world can stay good. That's the story we tell ourselves so often, right?" said Kot. "Lost Soldiers is what happens when you buy into that idea so much that it becomes a curse. This is not a nihilistic story. But it is unflinching about the consequences of our actions. It spells them out in blood and pain and loss. And maybe, if you're lucky, a sliver of hope."
Set during both Vietnam in 1969, and Juarez, forty years later, Lost Soldiers follows three men tied by the war they left behind—and on a collision course with a new one.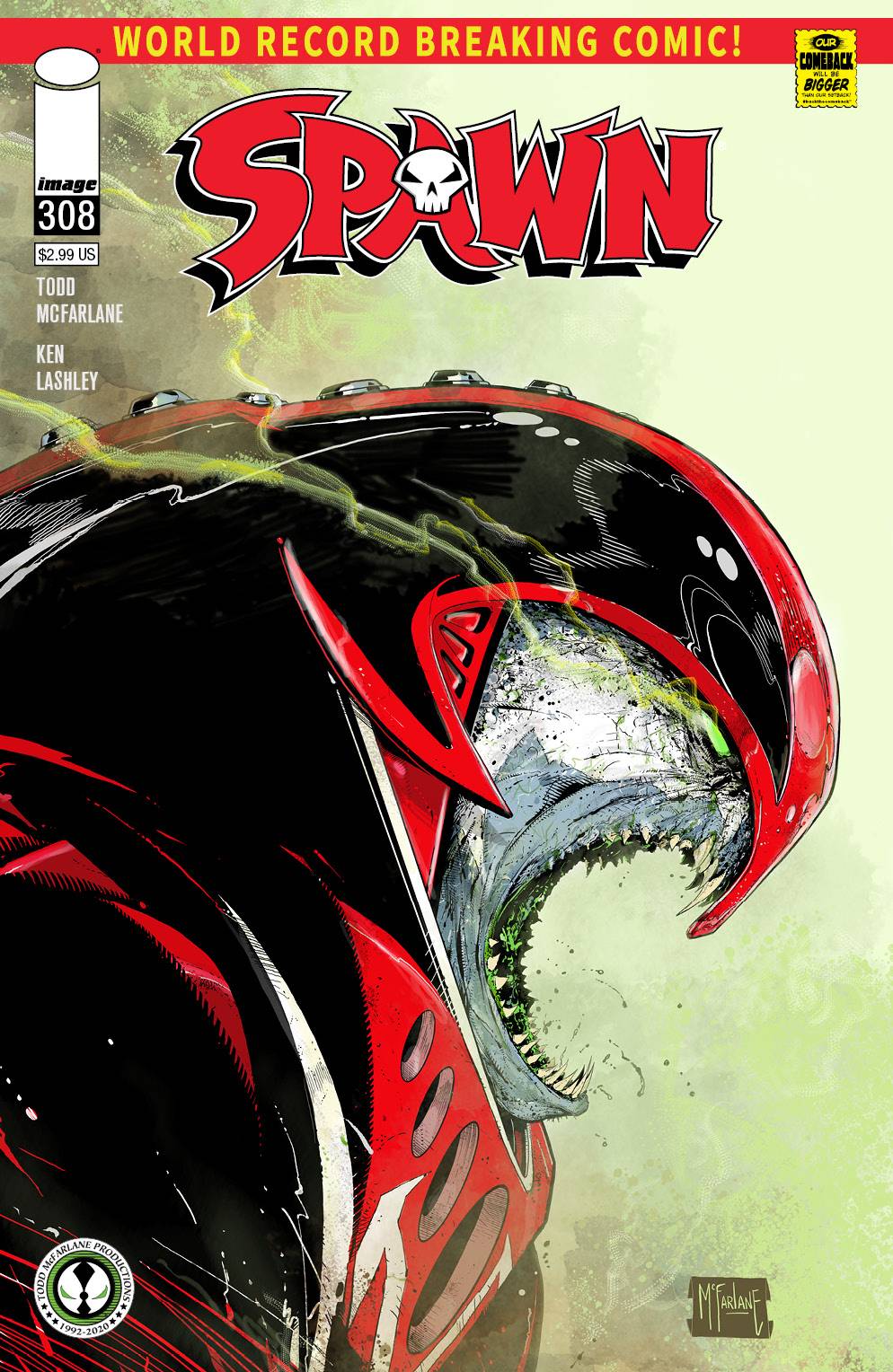 Spawn #308 (FEB200206)
Todd McFarlane and new series artist Ken Lashley (X-Men, Friendly Neighborhood Spider-Man) expand the Spawn Universe with "Consequence of Sin," Part One.
With the future in doubt and Medieval Spawn's legacy in question, Spawn, She-Spawn, and Reaper go on the offensive. But a long-time ally has shown his true colors, and Cogliostro rallies an army and a deadly new recruit... Gunslinger Spawn.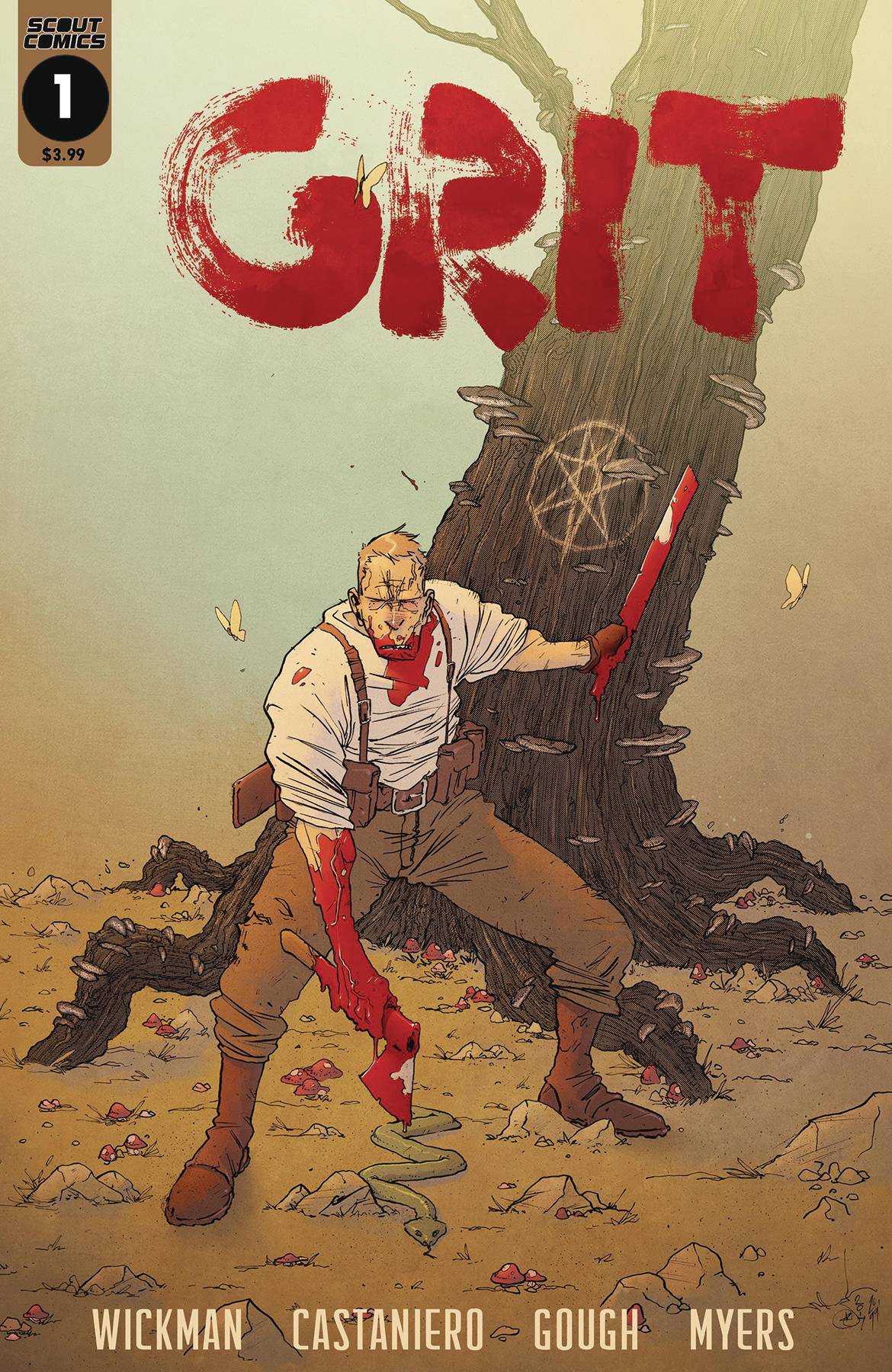 Grit #1 (MAR202088)
When a routine troll hunting gig takes a gruesome turn, Old Man Barrow finds himself in the company of a wannabe doomsday cult. Just how's he going to get out of this backwoods nightmare? Well, that axe ain't just for show. Grit is Southern-fried sword and sorcery and pulp fantasy adventure in the mold of The Witcher by way of Southern Bastards.