Toy Talk: Diamond Select Toys Sculptor Alterton
Jul 19, 2020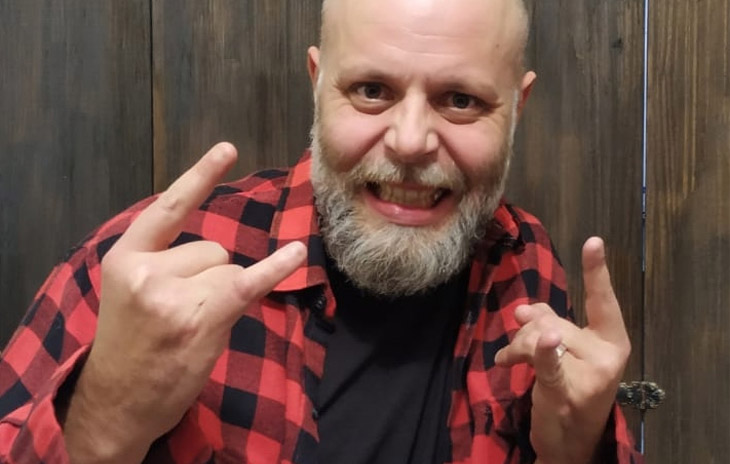 Toys, Statues and other collectibles don't just magically appear on store shelves. A lot of work goes into the concept, design, sculpting and final production of these items, and many of the people who work behind-the-scenes with companies like Diamond Select, Gentle Giant, and others, remain mostly unknown to their appreciative audience: the final consumer.

With Toy Talk, we hope to introduce you to the artisans behind some of your favorite collectibles, and to let them enjoy their well-deserved moment in the spotlight!
This month, we talk with Diamond Select Sculptor, Alterton about how he got started with sculpting and the process behind making great collectibles for Diamond Select Toys.
**********
PREVIEWSworld: How did you get involved in the toy industry as a designer/sculptor?

Alterton: As most of us involved in the comic industry, it was the love to draw comic characters as a child. But the truth is, I was – and I still am – really bad at drawing. When I was in my first year at the university, I found a comic shop near the university building and they had for sale these awesome statues. My mind was blown away, but they were too expensive for my student budget, so I decided to go to an art store, I bought some water-based clay and I used my Masters of the Universe figures as reference to start sculpting my own statues. If I couldn't draw, I was gonna give a try to my sculpting skills!

By that time there was no social media in the internet as today, but we had forums. The Clubhouse Model Forum, was the place to show stuff and talk about model kits and statues and sculpting. It was a great community, and I was able to meet all my sculpting heroes there. Thanks to the forum, I got in touch with a model kit producer and I did a couple of pieces for the garage kit community. I finished my studies, got into orthodontics for another three years of study, and ended up sculpting a Marvel Milestone Thor for Diamond Select Toys! That was it, I told my girl – now my wife – "This teeth thing is not for me."

PREVIEWSworld: Take us through the process of how you create a piece? Has your process changed over the years?
Alterton: My process has changed a million light years. I think I have spent half of my career in this industry working in traditional sculpture, and half of it working in digital. And trust me, digital is far beyond a dream! The appearance in the industry of Zbrush was a game changer, a miracle… Back in the ol' days of traditional sculpting, I used epoxy putty, which is one of the most complex sculpting materialz to use -- a piece used to take like a month or month and half to be finished since the reference art was sent to me. I had to build a little photography studio to send turnaround pictures of the sculpture to send to the companies. Then it was like another month or so back and forward with modifications, and then another month or so to wait for the licensor holder to approve the final prototype, and then it took a couple of weeks of shipping time to get from my workshop to the company.
Maybe because I don't have a traditional art education background – I'm a self-taught guy – the moving process from traditional to digital was not traumatic at all. I fell in love with Zbrush at first sight. To discovered it, to learn it; it was one of the best choices I made in my professional time. I don't miss traditional at all, in fact, I don't know how I was able to work with that putty to begin with it.



PREVIEWSworld: You have sculpted several Gallery PVC dioramas for Diamond Select Toys. Tell us more about creating a deluxe piece like the new DC Gallery Lobo Statue?
Alterton: To work on this Lobo statue was an awesome ride. And it started with a great design done by Caesar. I really liked the "main view" of the design, as it was not a straight front shot of the character or a side view of it. It was a maliciously ¾ view with Lobo's head appearing in a forced perspective right below the motorbike handle and his right arm. Half of his bike was covered by dust and smoke from the "speed" effect to reduce the size of the final piece. Masterful!
The most challenging part was to not make the bike too big for production and cost reasons, or too small to look accurate to the comic pages design. Chuck Terceira and Jean St. Jean's directions came in to achieve the right size for it, and in my opinion, it worked perfectly! I sent the file ready for 3D printing to Jason Wires Productions; he also took care of the paint master for promotion and as a reference for the factory in China. He did an amazing job, a spectacular job. The way he figured it out how to paint the turbines fire effect is beyond perfect, you can feel with his paint app that the engines are fully functional!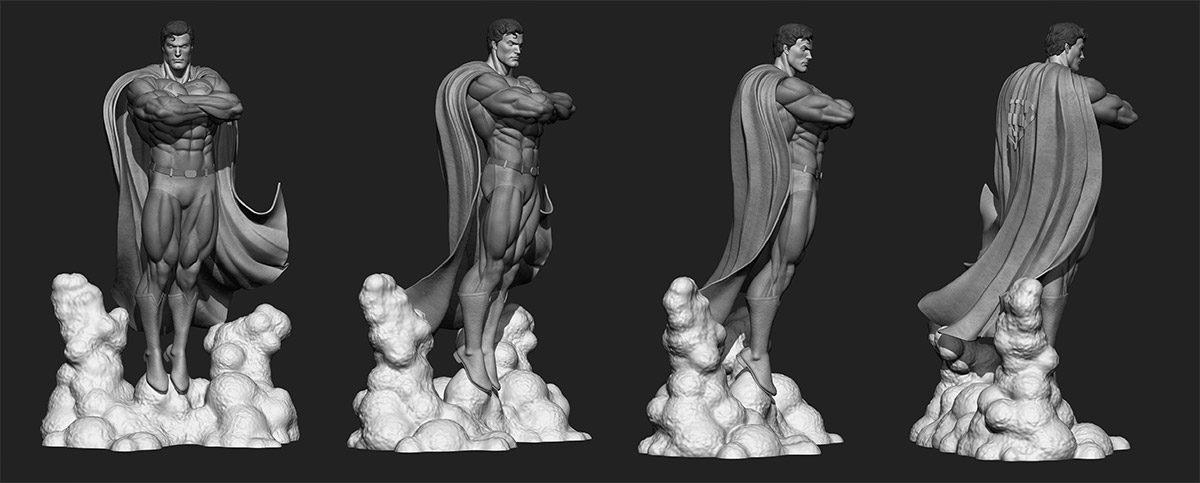 PREVIEWSworld: Superman is arguably the world's most iconic superhero and now you've sculpted him for the DC Gallery line. Talk about this sculpt and his iconic pose?

Alterton: This was a very personal project, as I not only sculpted it, I also designed it. That's not too common in the industry, as we, the sculptors, are usually sent the reference art to base the pieces on. From time to time, between my freelance gigs, I like to do the versions of the characters I feel are most iconic, or that best represents the characters according to their comic story. And I show them to the companies I had or have a work relationship. Sometimes the pieces got picked to be released as part of a line; sometimes not. That's how, back in my traditional sculpting days, I offered DST a Magneto I did on my own and ended up being released as part of the Marvel Milestones line!
So, this Superman was a similar case: I was waiting for approvals from a couple of pieces I was doing for DST, so I decided to do a Superman the way I always imagined he should look. I studied the references, made the model, took a few turnaround screens captures of it, and did a colored render version to show how he would look like if it was a "real" statue; and sent everything to Chuck Terceira. As I had done several DC and Marvel Gallery pieces, I made Supes to fit the DC Gallery Diorama line. And that was it!

PREVIEWSworld: Finally, tell us what is your favorite part of the toy design process?

Alterton: My favorite part… well, I love everything!!! It is like living in a world inside a world. Since I get the "hey man do you want to do this character for us?" email, to starting everyday turning on my computer to get my hands on a piece and going to sleep thinking how can I improve it, to the interaction with the art directors, to the anxiety of the reviews and the licensor approvals, to see the final piece ready to hit the market, to think how it is gonna be displayed by fans who spent their hard earned money in something we put our hearts on. I love everything. EVERYTHING!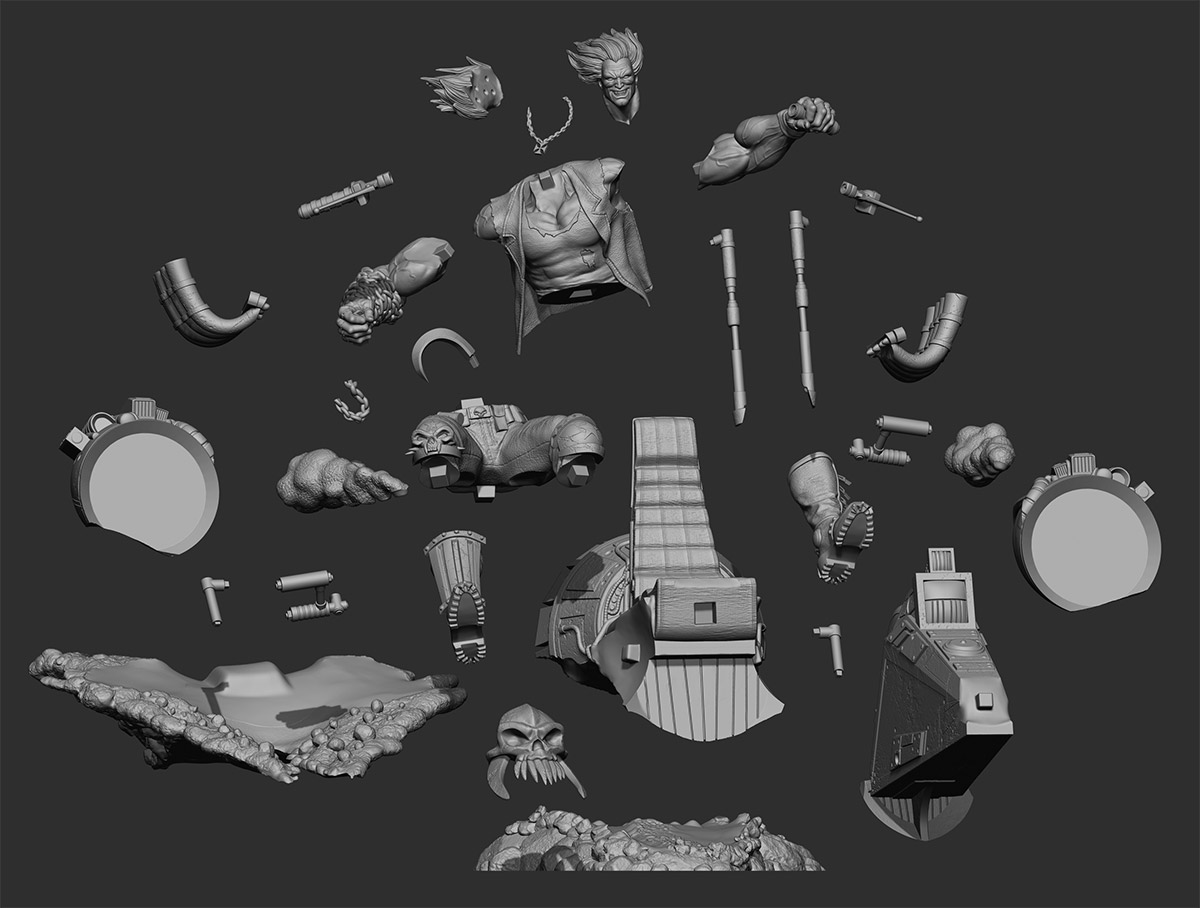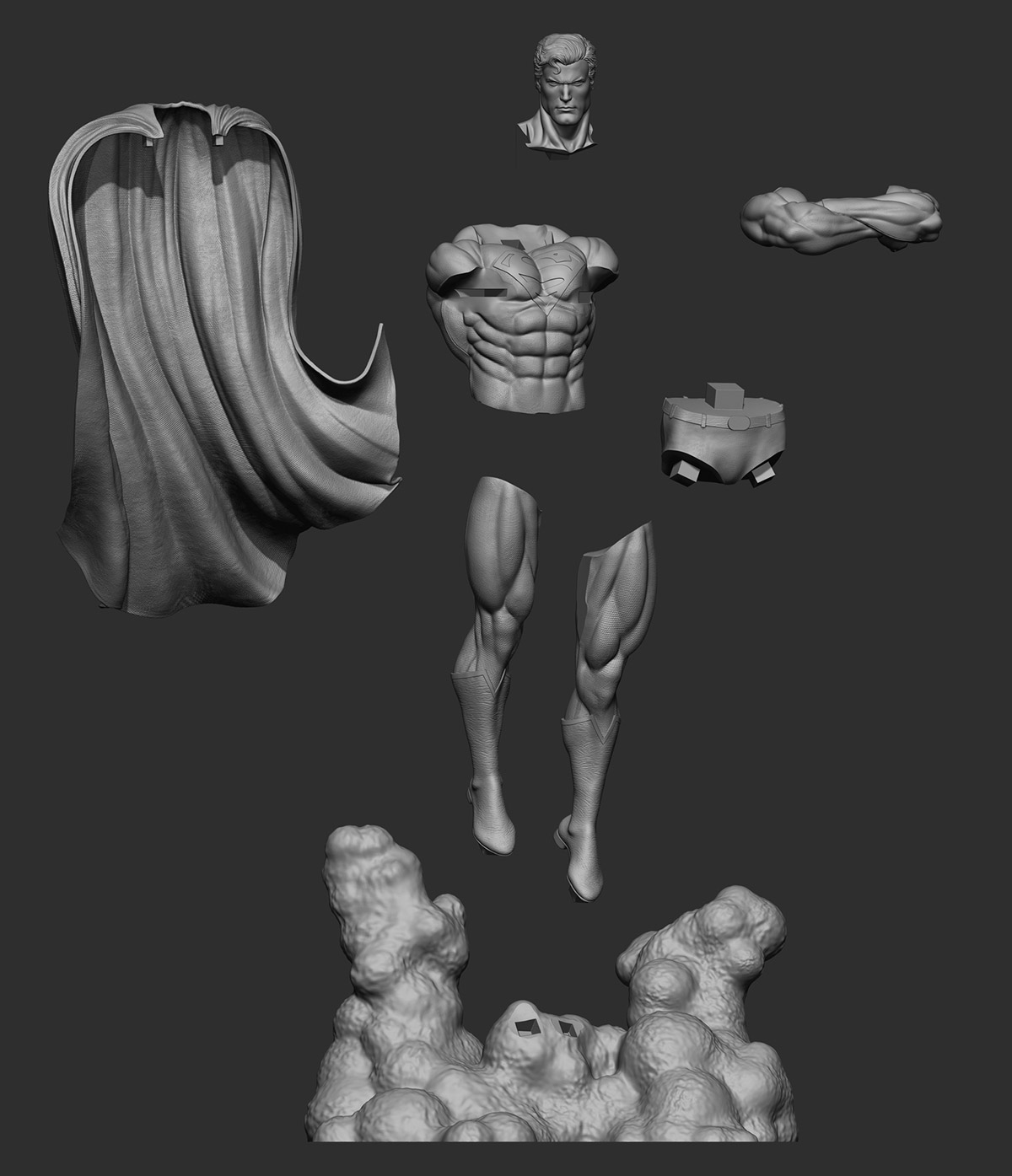 ---
Available to Preorder Via Your Local Comic Shop:
DIAMOND SELECT TOYS LLC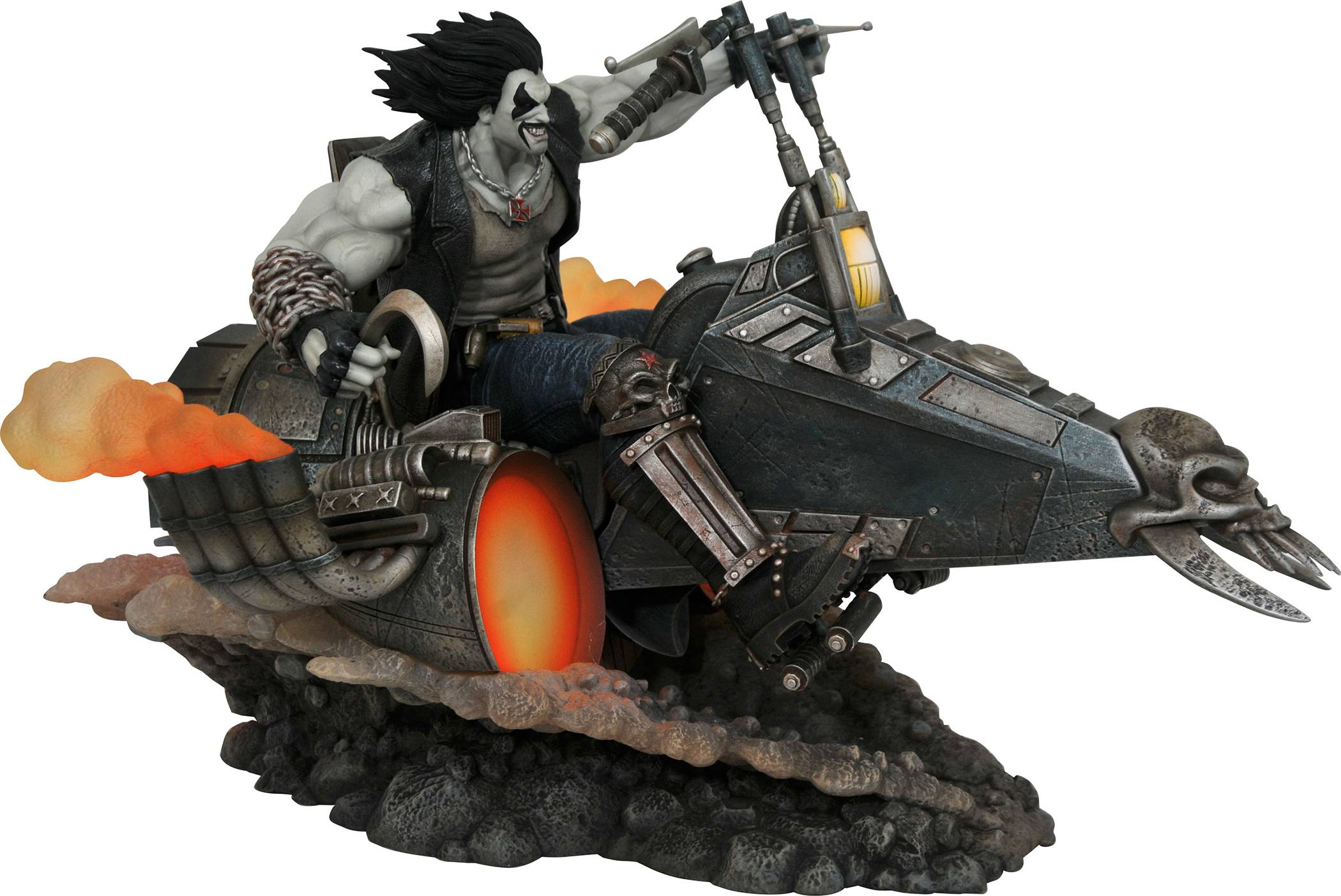 A Diamond Select Toys Release! Feetal's Gizz! This Deluxe Gallery Diorama of Lobo on his Spacehog cycle is one of the most deluxe dioramas ever made! Measuring approximately 10 inches tall and 12 inches long, Lobo's SpazFrag666 is the first vehicle in the Gallery Diorama line, and features the same detailed sculpting and paint applications you've come to expect. Cast in high-quality PVC, it comes packaged in a full-color window box. Designed by Caesar, sculpted by Alterton.

In Shops: Nov 25, 2020
SRP: $99.99
PREVIEWS Page #1016
DIAMOND SELECT TOYS LLC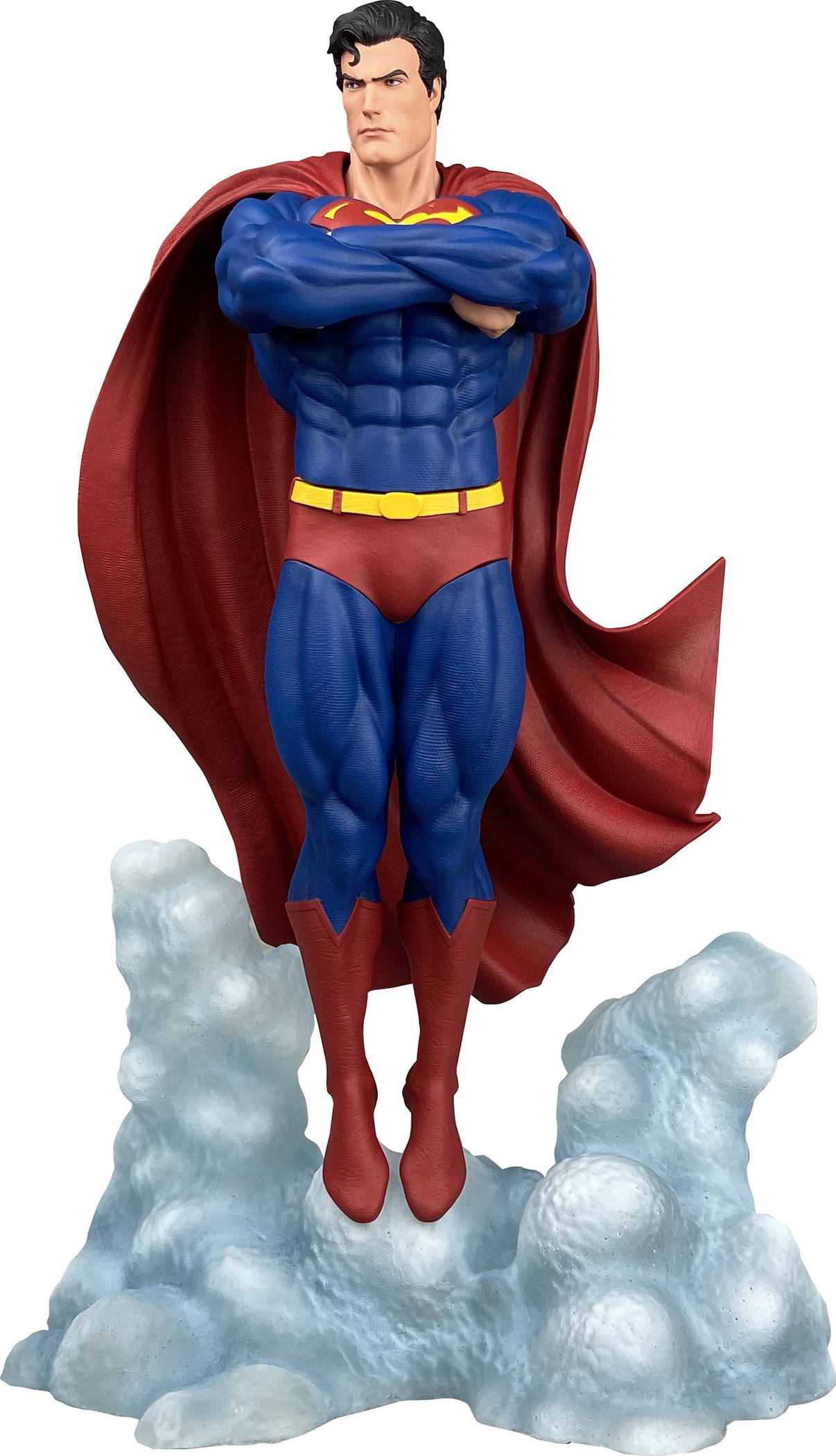 A Diamond Select Toys Release! Look, up in the sky! Superman rises above the clouds in this all-new installment in the DC Gallery line of dioramas! Measuring approximately 10" high, this PVC sculpture features detailed sculpting and paint applications, and comes packaged in a full-color window box. Designed and sculpted by Alterton.

In Shops: Nov 25, 2020
SRP: $49.99
PREVIEWS Page #1017