Mondo Makes Man at Arms a Massive 1/6 Scale Figure
Jul 13, 2020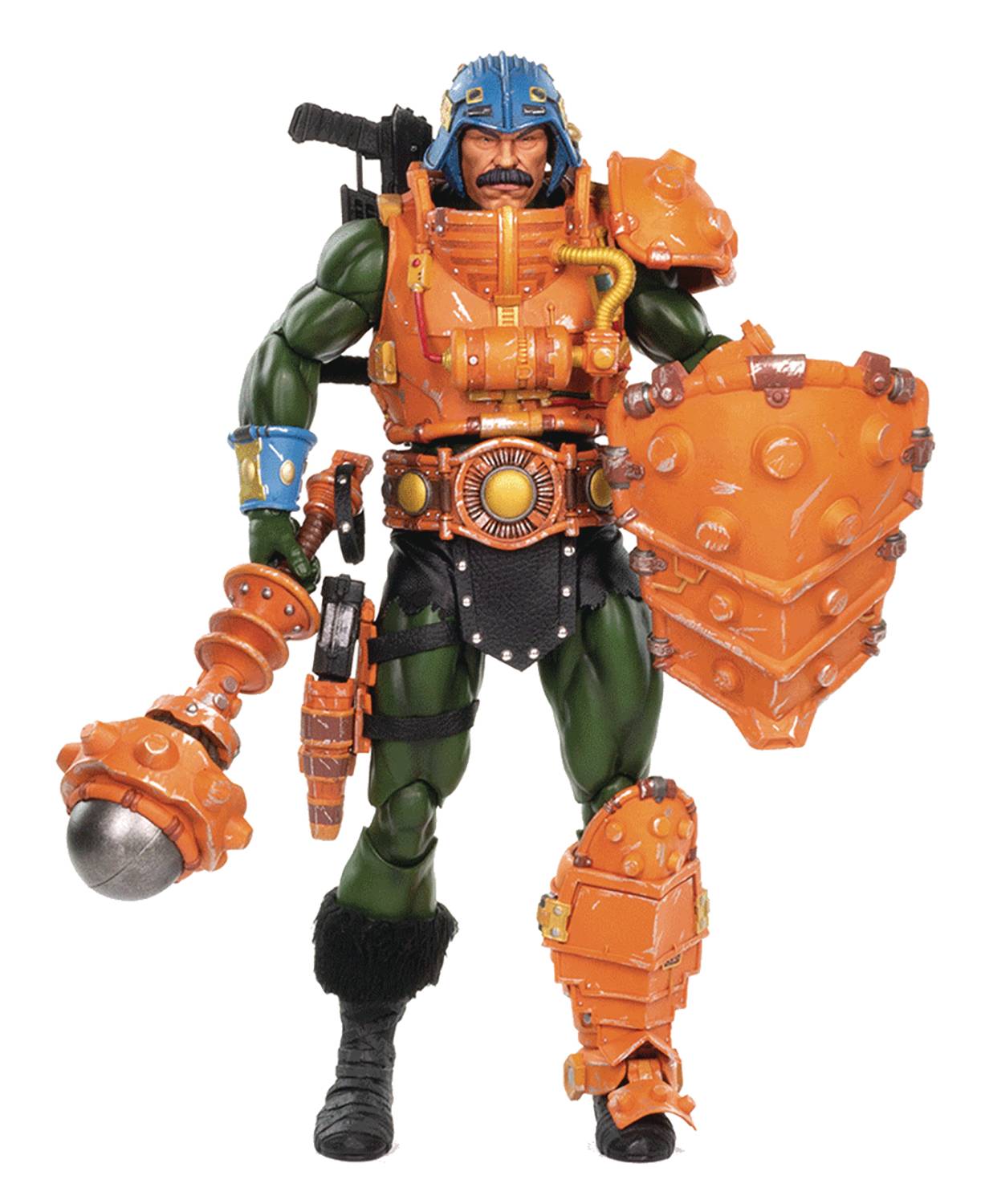 He-Man's mustachioed mentor returns as Mondo's next entry into their 1/6 scale Masters of the Universe line of figures.
Featuring over 30 points of articulation, fabric costume elements, and a ton of accessories, this is the most powerful Man at Arms figure you will ever find, from here to the government of Eternia!
Man at Arms comes complete with a Regular Head, Helmeted Head, Display Helmet, Ball and Chain Mace, Shield, Blaster Holster, Hand Blaster, Short Sword, Rifle Blaster, and 8 Different Interchangeable Hands. This versatile set of accessories will let you display Man at Arms in a number of different scenarios!
The Masters of the Universe Man at Arms 1/6 Scale Collectible Figure Regular Version (JUN208007, $190.00) is available to preorder now via your local comic shop! Check out the images below to see more.