Puzzles Inside The July PREVIEWS
Jul 09, 2020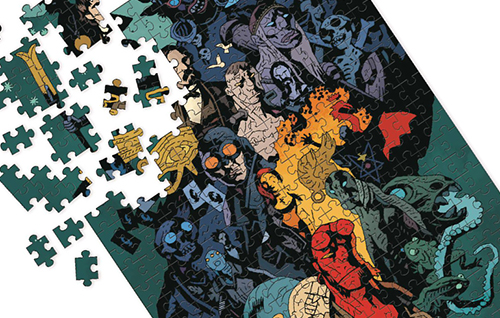 Every month, the PREVIEWSworld catalog helps fans discover new and exciting ways to engage with their favorite universes. That includes but is not limited to comic books, toys, apparel, games, coloring books, and models! You can also throw puzzles into the mix!
Discover the pieces that make up your favorite fandom! Jump into the July PREVIEWS and take a look at all the puzzles available to pre-order now at your local comic shop.
You can discover more puzzles inside the PREVIEWS catalog by regularly visiting PREVIEWSworld.com/catalog. Also, be sure to keep an eye on PREVIEWSworld.com's Twitter, Facebook, YouTube, or Instagram.