Fan Film: This Is The Gambit Movie We Deserve
Jun 30, 2020
For better or worse, the off-again/on-again Channing Tatum Gambit movie seems dead forever (actually, let's be honest...it was for the better). If you can't wait until Disney unveils their multi-phased plan for Marvel's X-Men then Gambit: Play For Keeps might at least satiate your anticipation for a few minutes. 20 minutes, to be specific. Marital artist Nick Bateman and director Jensen Noen have teamed up to give you mutie lovers the above short fan film featuring Gambit and (of course) Rogue.
According to Bateman's IMDB, Gambit: Play For Keeps has been three years in the making - going into pre-production back in 2017. Three years later and you can see that time and hard work has paid off. This is an awesome, foul-mouthed, x-gene powered slice of badassery. Bonus points for the creative use of Gambit's kinetic energy abilities.
Take a look up top. And if this isn't enough, be sure to visit your local comic shop and check these titles out below.
MARVEL COMICS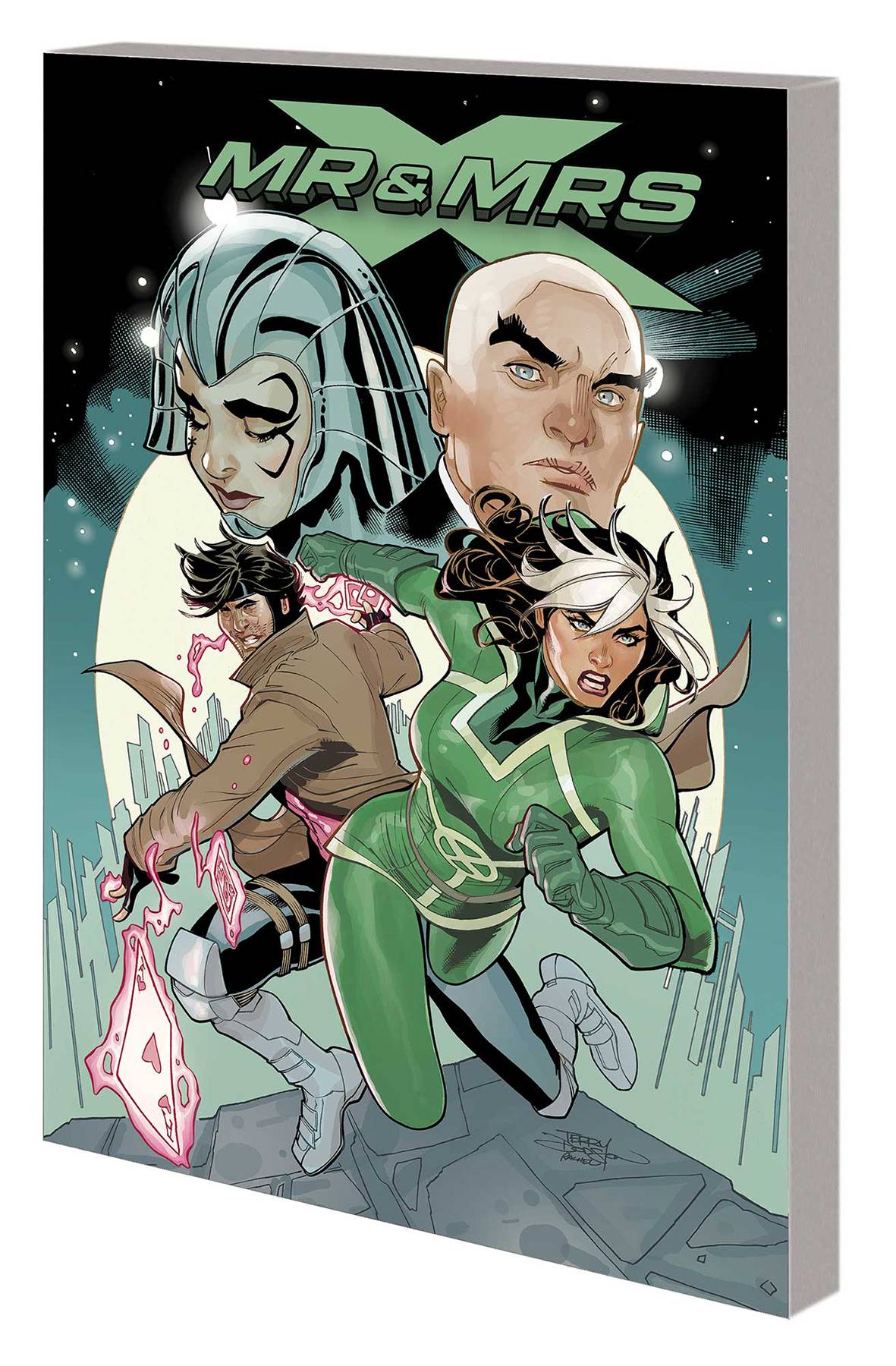 (W) Kelly Thompson (A) Oscar Bazaldua, David Lopez (CA) Terry Dodson
Their wedding shocked the world - now Gambit and Rogue are husband and wife, and their honeymoon will be uncanny! In their extraordinary lives, Gambit and Rogue have faced nearly every challenge imaginable. But now that the Marvel Universe's hottest couple has tied the knot, how will they cope with married life, X-Men-style? By going interstellar! Being tasked with protecting a mysterious package everyone in the galaxy seems to want makes for a pretty bizarre honeymoon, but could anything be worse than Deadpool crashing the party? Yes! The Technet crashing it, too! Not to mention the Shi'ar Imperial Guard, Deathbird, the Starjammers and a whole Empire in turmoil! What the heck is in this package, anyway?! And will Gambit and Rogue ever make it home? Collecting MR. AND MRS. X #1-6.
Rated T+
In Shops: Feb 27, 2019
SRP: $17.99
MARVEL PREVIEWS Page #109
MARVEL COMICS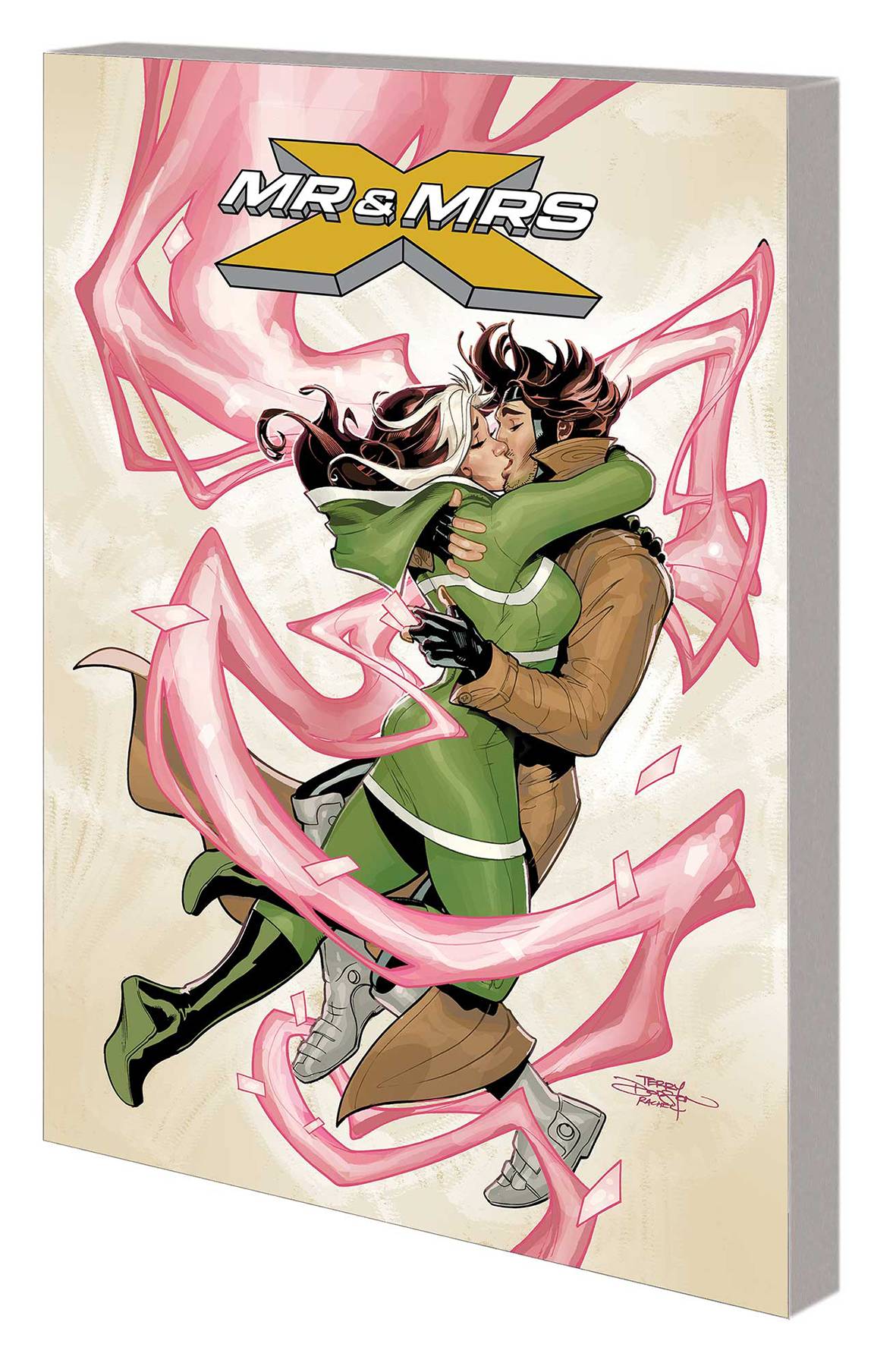 (W) Kelly Thompson (A) Oscar Bazaldua (CA) Terry Dodson
Can Rogue and Gambit finally relax and enjoy marital bliss? Not likely! Stuck in the Mojoverse, Rogue and Gambit are forced to relive their greatest hits - and moments from their past that they'd rather forget - but this time for the cameras! And when Spiral joins the fray, whose side is she really on? There's a precious object to steal and an army of Mojo's minions to fight off, but can the hottest couple in the Marvel Universe escape their televised nightmare for new adventures back home - or will they be doomed to rerun hell? The Thieves Guild is waiting for the answer - and they're determined to take what's theirs! Don't bet on it! Collecting MR. AND MRS. X #7-12.
Rated T+
In Shops: Aug 14, 2019
SRP: $17.99
MARVEL PREVIEWS Page #133