Start Here: Five New Comics for July 1st
Jun 29, 2020
News series and jump on points to an ongoing comic are available each week at your local comic shop! Start Here is your place to keep tabs on some of those new stories!

On July 1st, Image Comics has three new story arcs for you to begin, AWA Studios launches a nerve-racking thriller, and more!

Check with your local comic shop to see their current status. Stay safe and #BackTheComeback!
The Goddamned: The Virgin Brides #1 (MAR200027)
The brutal world of The Goddamned returns with a second chapter from Jason Aaron and R. M. Guéra. Hidden high atop a mountain, holy sisters live in paradise rearing their flock of orphaned girls to embrace their future as blessed Brides of the Sons of God. But when Sharri and Jael uncover what it truly means to become a Bride, they plan their escape!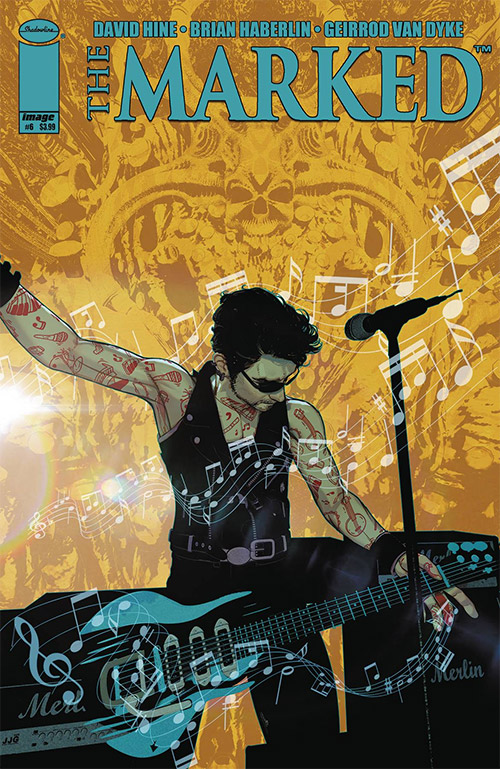 Marked #6 (APR200269)
In the aftermath of their battle with the Forces of Darkness, The Marked explore their past through the mysterious Revelator! Begin the new story "Lovecraft in the Underworld" this week!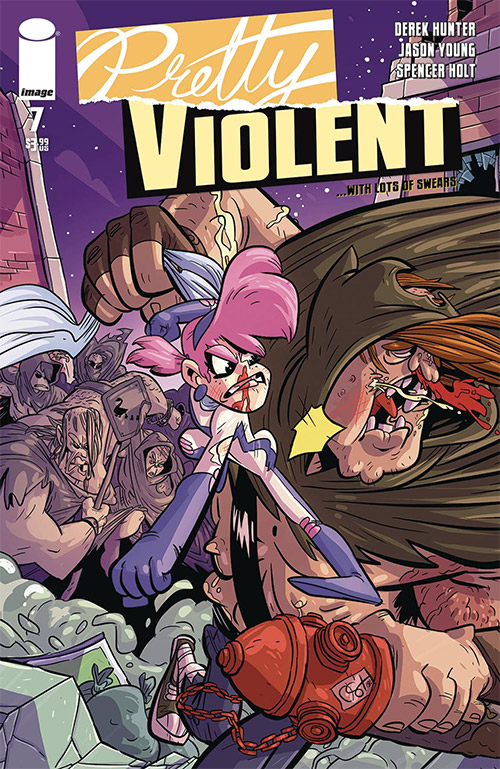 Pretty Violent #7 (FEB200199)

The gore-filled, laugh-out-loud comedy for mature readers starts a new story arc with Gamma Rae finding herself at odds with a mysterious new enemy-the Unseen! A threat that neither heroes nor villains saw coming!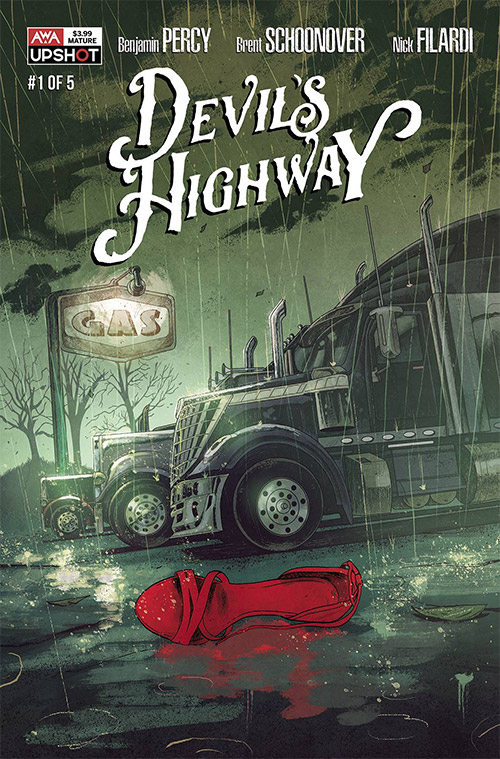 Devil's Highway #1 (APR201691)

A young woman with a dark family secret embarks on a quest to hunt down the serial killer that brutally murdered her father - only to discover he is just one piece of a national network of evil that snakes across the country and hides in plain sight. Ben Percy and Brent Schoonover present a nerve-racking thriller examining murder in the dark underbelly of America's heartland in the new series from AWA Studios!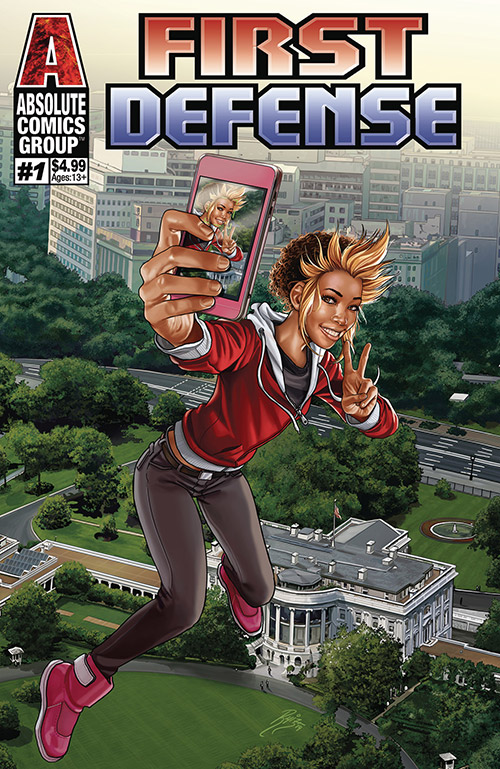 First Defense #1 (FEB191925)

Tasha Tasker is the President's daughter and the latest in a long line of "First Children" who were granted powers and have lain in stasis. Now they are waking up and she must lead them to combat a threat from beyond the stars in this new series Absolute Comics Group/Red Giant Entertainment!


See more of this week's New Releases here!