In Memoriam: Denny O'Neil
Jun 12, 2020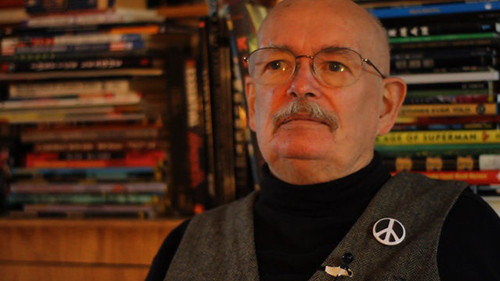 Iconic Batman comic writer and editor Dennis "Denny" O'Neil passed away on June 11, 2020. He died of natural causes at his home. O'Neil was 81 years old.
O'Neil is one of the most celebrated comic writers, whose talents were integral to dramatic, realistic stories. Entrusted with little editorial oversight on his most popular work, O'Neil filled stories with social challenges rather than standard superhero fodder. His passion for causes and accomplished writing skills made him a favorite among readers.
He was born into a Catholic family, and on Sundays his father would by O'Neil a comic on the way home from church. He was a faithful reader and collector during his childhood, but his interests shifted during his preteen years.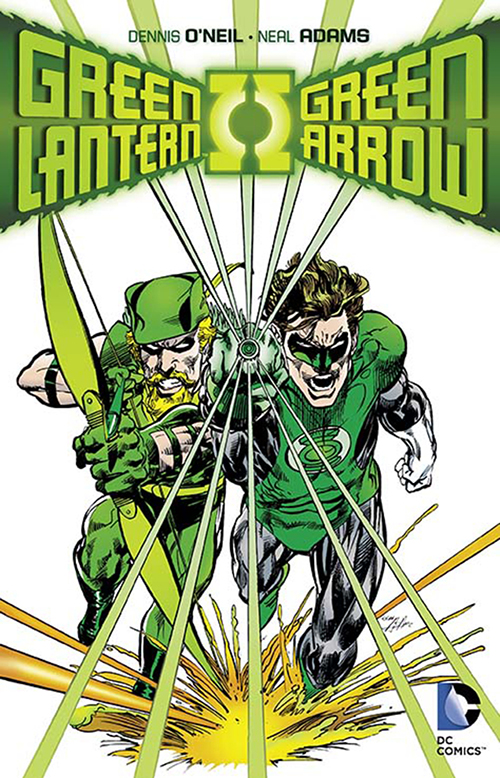 Once he'd earned a degree from St. Louis University as an English major with minors in philosophy and creative writing, O'Neil joined the Navy. Following his service, O'Neil got a job as a reporter for a small town paper near St. Louis, MO, where he rediscovered comics and began reading again.
O'Neil wrote an article about the comics and how things were getting better, after the anti-comics fervor inspired by Seduction of the Innocent. Among the readers was Roy Thomas, who would become a noted comic writer-editor and editor in chief of Marvel Comics. Thomas got in touch with O'Neil and the pair struck a friendship. Thomas sent O'Neil the Marvel writer's test, which proved successful, and O'Neil headed to New York City and a life in comics.
"I thought this is probably going to be interesting. I'll do this for a year and then I'll go back to the real world. I'll get some stories to tell, I'll have some New York adventures and then I'll go back to the real world. Well, that was over 50 years ago," O'Neil told Scoop during an interview in 2018.
He joined Marvel, taking on assignments like Doctor Strange stories in Strange Tales, as well as Rawhide Kid, Millie the Model, and contributions to Daredevil #18 and X-Men #65, which revived Professor X.
It wasn't long before he had moved over to DC Comics, scripting issues that developed new characters and writing for Wonder Woman and Justice League of America. During his days at Charlton, O'Neil had already established himself as a writer who preferred real world issues, by writing a "Children of Doom" antiwar story. At DC, he had been working for Julie Schwartz when a river in Ohio caught fire due to pollution, so he wrote a Justice League story about the incident.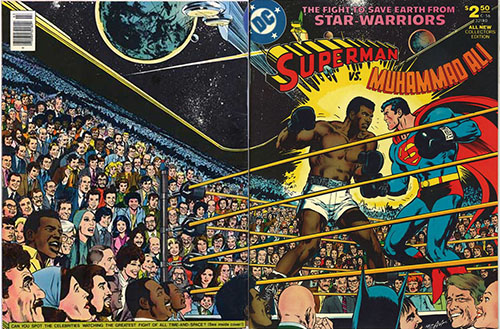 Schwartz gave O'Neil plenty of creative freedom, challenging him to infuse Green Lantern/Green Arrow with new life. He gave O'Neil permission to write about the state of the world and important topics he wanted to cover. It ended up being one of his most significant imprints on comics. Paired with artist Neal Adams, O'Neil wrote powerful stories that dealt with real social issues and dynamics between differing social and political opinions. He tackled conflicts arising from differing beliefs, putting Hal Jordan and Oliver Queen at odds with each other on several issues, and covered topics like pollution, racism, corruption, even the Manson Family.
Seeing the positive impact comics could have, O'Neil told Scoop, "If I write to a really smart 8th grader, he will grow up and I can make him aware of these problems and maybe he will use that awareness to do some good. People have come up to me and said that those stories introduced them to those issues."
Their stories caught the attention, not just of the comics community, but the nation at large. The pair were invited to be guests on radio shows and talk at universities. But, after about 14 issues, O'Neil felt that he had exhausted the issues he was concerned about and didn't want the title to become in danger of being a "cause of the week" title.
At this point, the Batman books weren't selling very well and one was in danger of cancellation, so O'Neil and Adams were tasked with – as he described it – "a rescue mission on the titles." In a situation like Green Lantern/Green Arrow, he was asked to do something with Batman without specific instructions.
Doing some homework on the character, O'Neil and Adams went back to what Bob Kane and Bill Finger started with – an obsessed guy whose life was shaped by the tragedy he witnessed. He wrote a gothic story "Secret of the Waiting Graves," which is considered a turning point for the character, then within a few months Batman became a father figure.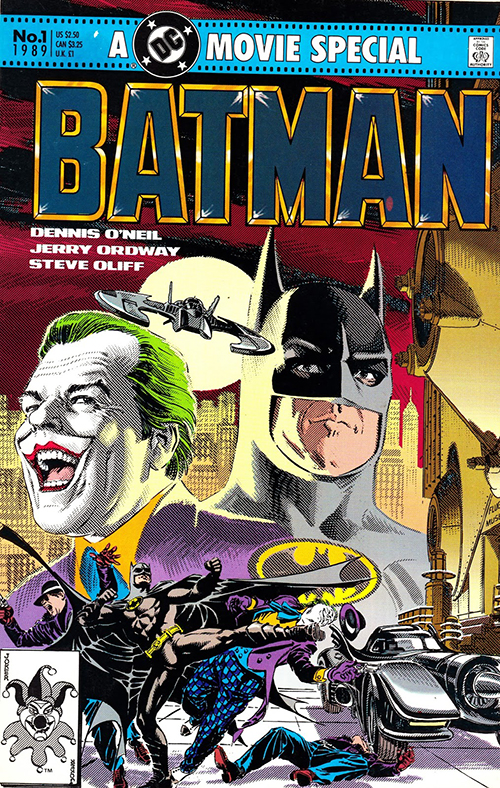 There was no character bible so there hadn't been any consistency for the character. One of his first tasks was to create the Batman bible to ensure that anyone who used the character kept him consistent with other contemporaries. He was allowed to make changes to strengthen the character and improve the overall titles.
O'Neil returned to Marvel for a period in the 1980s, working on The Amazing Spider-Man, Iron Man, and Daredevil. He and John Romita Jr. introduced Madame Web and Hydro-Man in Amazing Spider-Man then co-created Obadiah Stane, later the Iron Monger, in Iron Man. In Daredevil he introduced Yuriko Oyama, who would become Lady Deathstrike.
Once O'Neil returned to DC, he became the editor on various Batman titles, where he worked for 17 years. "They gave me the best storytelling tool I can imagine. Batman enables you to tell any kind of story you want to tell without violating the essentials of the character," O'Neil told Scoop.
"I was given, probably, more freedom than anyone who worked at Marvel or DC at the time," O'Neil said. That freedom manifested in compelling and engaging storytelling that entertained readers and made them think about the world around them.
"Denny's gone, brought social conscience to comics. He was a journalist at heart, and knew his obit would have Batman in the lede, but I think he'd have been prouder of this way of looking at his life. Not that he was the first, much less the only one, but damn it he was the loudest. Not personally, he wasn't a shouter. But the stories he told and edited screamed for justice for the causes that mattered to him. From Green Lantern/Green Arrow to Seduction of The Gun, and in subtle moments as well as the loud ones, he set the standard for giving a damn," former DC president Paul Levitz posted on Facebook. "He was a teacher, maybe the best of his generation teaching writing and editing in comics. He taught me copy editing, and how to parse my dialogue for comics to be effective. His disciples filled the field."
In the same post, Levitz wrote, "But most of all, and ever so relevant at a moment like this, he taught us that we could...no, we should...damn it, we must use our podiums as writers, editors and teachers to push the world to become a better, more just place."