Dark Horse Brings Kratos Back to Comics in God of War: Fallen God
Mar 23, 2020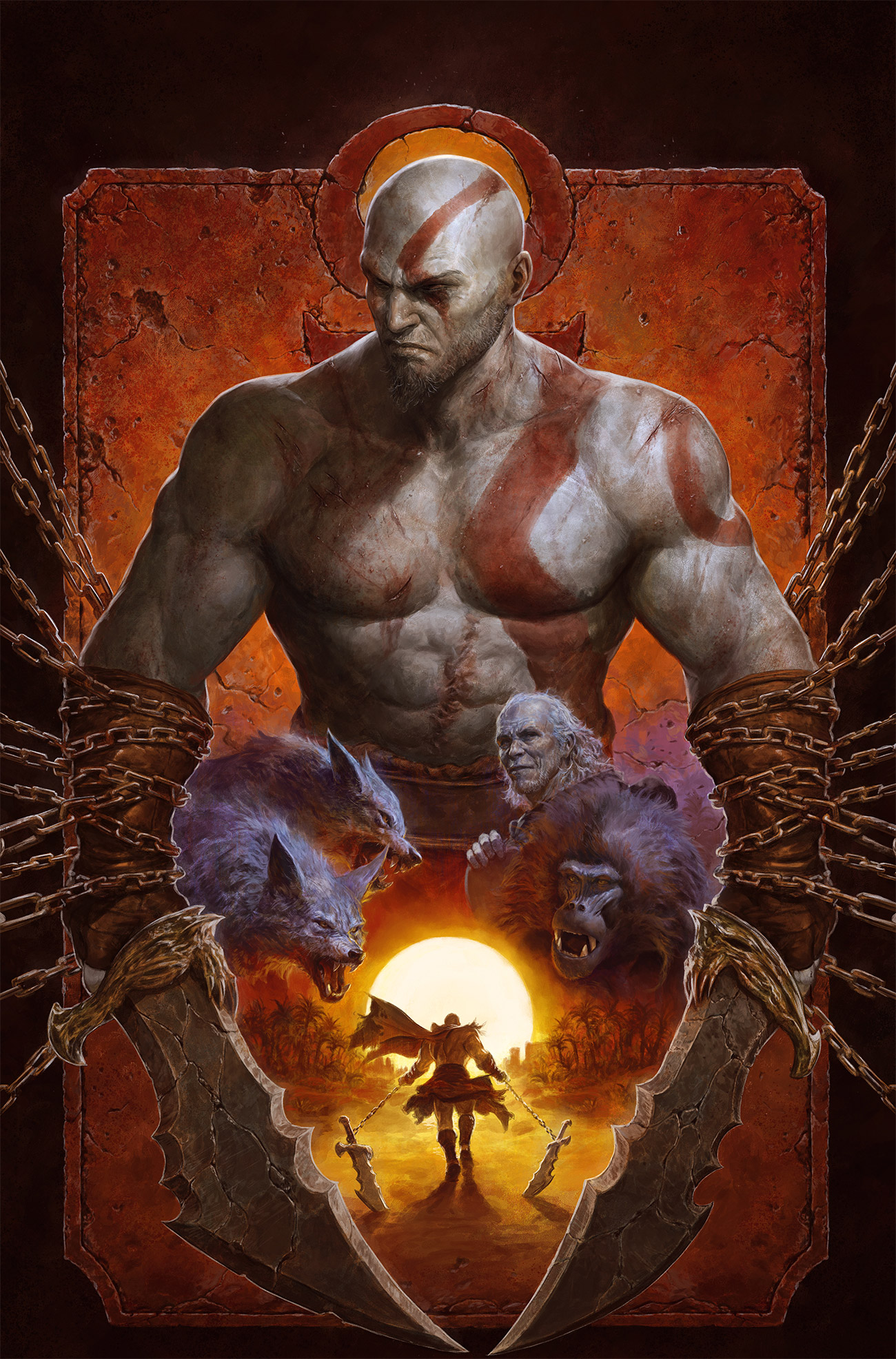 Can a man ever be free of his past? Can the tides of time ever wash away the bloody sands of sin? Or do transpired trespasses permanently and inescapably stain one's soul? Writer Chris Roberson (iZombie, God of War) and Eisner-nominated artist Tony Parker (God of War, This Damned Band) return to the world of God of War, along with colorist Dan Jackson (The Strain, The True Lives of the Fabulous Killjoys) and letterer John Roshell (Overwatch Anthology, Astro City), with covers by Dave Rapoza, for God of War: Fallen God.
God of War: Fallen God follows Kratos after conquering Zeus and thwarting Athena. Believing himself to be finally free of his bondage, he sets sail for the desert in an attempt to distance himself from his home and his shame only to find his rage and guilt follow close behind. Kratos rages against the one foe that has proven to be unconquerable—himself. But a war against oneself is unwinnable, and only invites madness.
God of War: Fallen God #1 (of four) (APR200349) goes on sale June 24, 2020 at your local comic shop.
Praise for God of War:

"Roberson has crafted a story that fits perfectly into the God of War lore, as Kratos reads as he sounds in the games."–Pastrami Nation

"There's plenty of heroic action in comics today, but there may be none so exciting and full of promise as the adventures of Kratos, the God of War."–Major Spoilers

"…Roberson leaves just enough mystery to lead readers forward into the next issue to figure things out."–Multiversity Comics
Also Available to Order:
DARK HORSE COMICS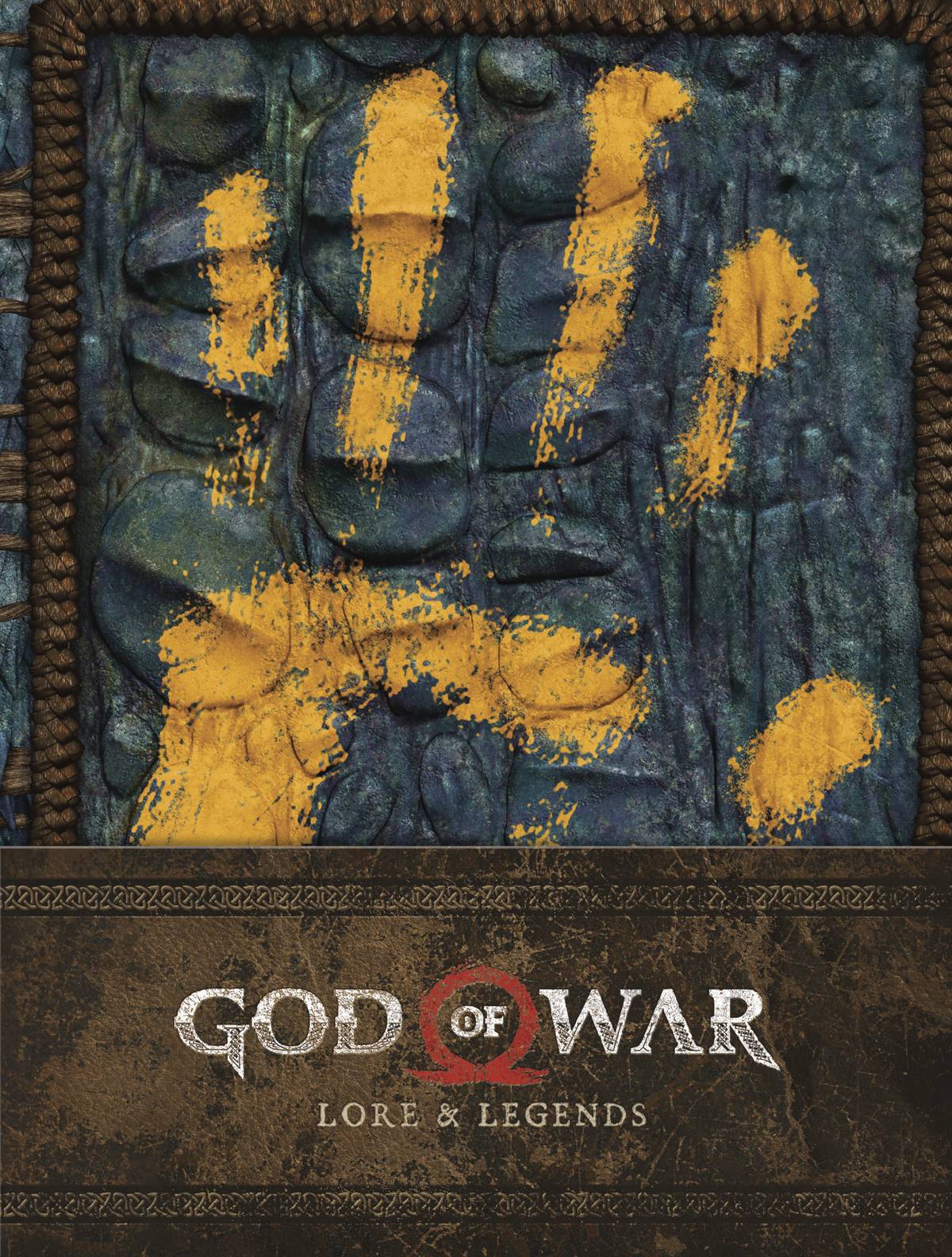 (W) Rick Barba
A hardcover tome that authentically recreates Atreus's journal as seen in God of War, with expanded lore written in collaboration with game director Cory Barlog! The hit game is brought to life in a tangible and exciting new way as readers are invited to plumb the lore of God of War through the eyes of Kratos's son, Atreus. This hardcover volume chronicles Atreus and Kratos's journey through the fabled Nine Realms, from the wildwoods of Midgard to the mountains of Jötunheim and beyond. In addition to the record of their mythic journey, this wonderous collection also includes a bestiary that was assembled during those travels, intimate dossiers of the characters that inhabit the masterfully crafted universe, and much more!
In Shops: Sep 09, 2020
SRP: $34.99
PREVIEWS Page #107
DARK HORSE COMICS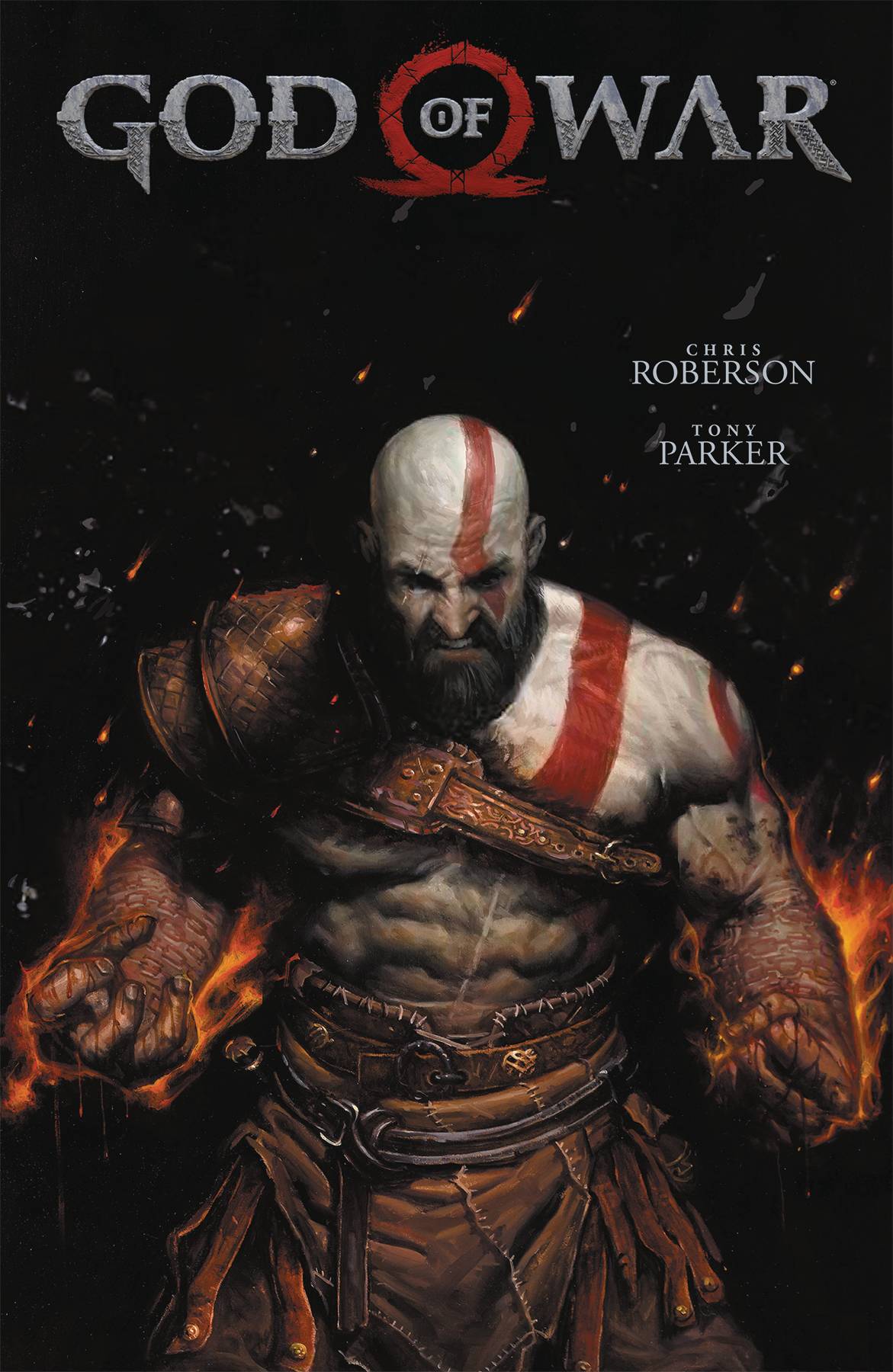 (W) Chris Roberson (A) Tony Parker (CA) E.M. Gist
Kratos, God of War, has returned! His war on the gods of Olympus long past, Kratos builds a new life for himself in the remote Norse wilds. Seeking to put the rage that defined most of his life behind him, Kratos inadvertently sparks a feud with a mysterious cult of berserkers after attempting to save a stranger being mauled by a monstrous bear. But for the former Ghost of Sparta, no good deed goes unpunished. Collects for the first time God of War comics #0-4.
In Shops: May 13, 2020
SRP: $17.99
PREVIEWS Page #107