'Militia' Interview: Chuck Dixon Thinks Outside The Kill Box
Mar 19, 2020
by Troy-Jeffrey Allen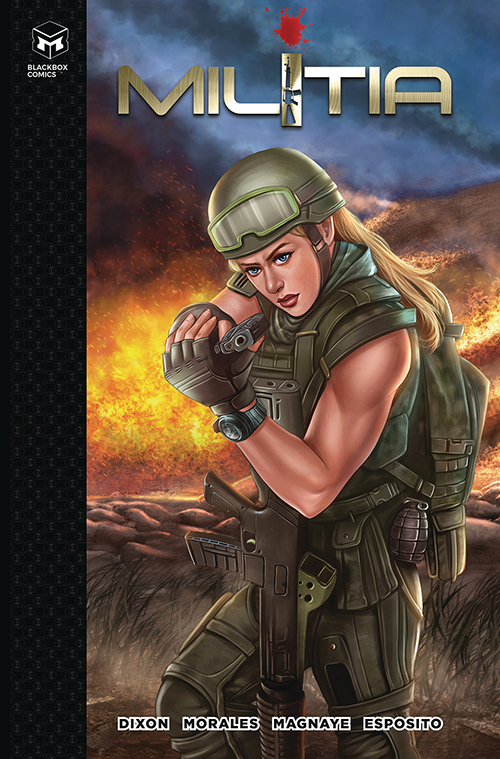 Writer Chuck Dixon is no stranger to war stories. A four-decade veteran in the industry, Dixon has nearly tackled every soldier story imaginable - from Hasbro's G.I. Joe to Marvel's The 'Nam to Civil War Adventures. So it should serve as no surprise that when BlackBox Comics went looking for a war comic of their own they tapped the Expendables in Hell writer first.
In the following interview, Dizon expounds on his BlackBox title, Militia (JAN201624), his love of war stories, and why a terrorist's worst nightmare is a female combatant!
********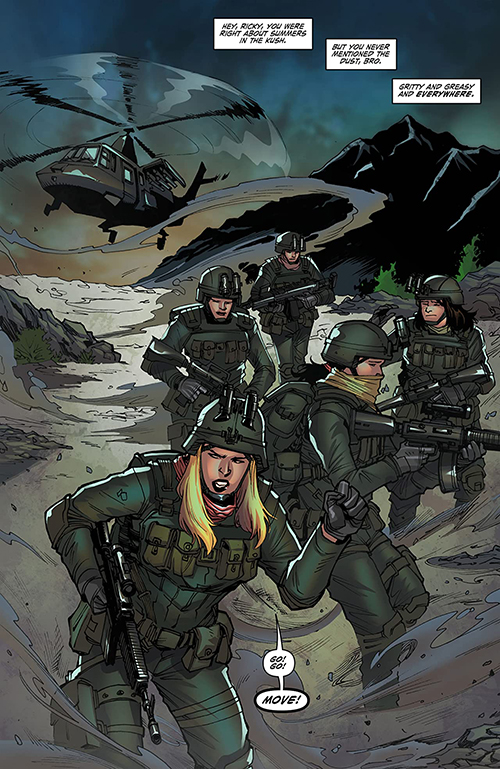 PREVIEWSworld: Catch us up to speed. What is the setting for MILITIA?
Chuck Dixon: It's set in the world of the US Army during the current war in terror generally and, in particular, opens in western Africa but moves over to Afghanistan for the bulk of the story.
PREVIEWSworld: How did MILITIA come about as a project?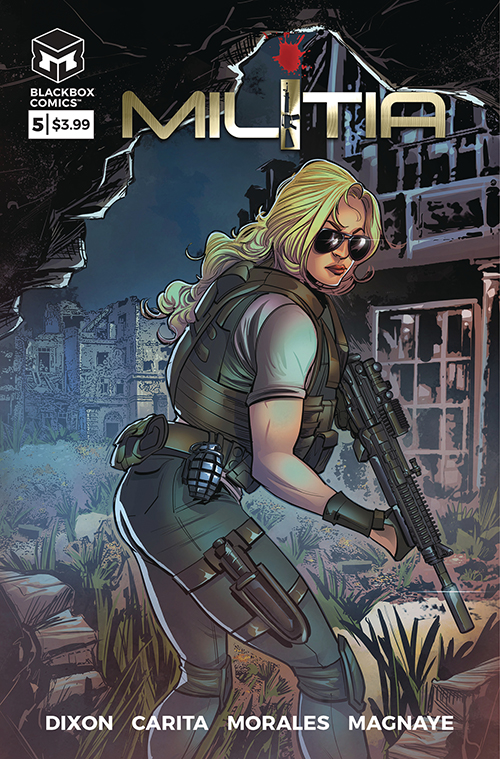 Chuck Dixon: My buddy, and former Nightwing collaborator, Scott McDaniel was involved with BlackBox Comics and spoke to publisher Demitrios Zaharakis about assigning this series to me. The main premise had already been worked out and they were looking for someone to populate it with characters turn it into a dramatic story.
PREVIEWSworld: Is this more a tale of justice or an examination of the horrors of war?
Chuck Dixon: It's more about the challenges unique to the current war against radical Islamist terrorism and how our military has had to think outside the box in fighting a non-linear war.
PREVIEWSworld: This isn't your first military story. What about the genre appeals to you?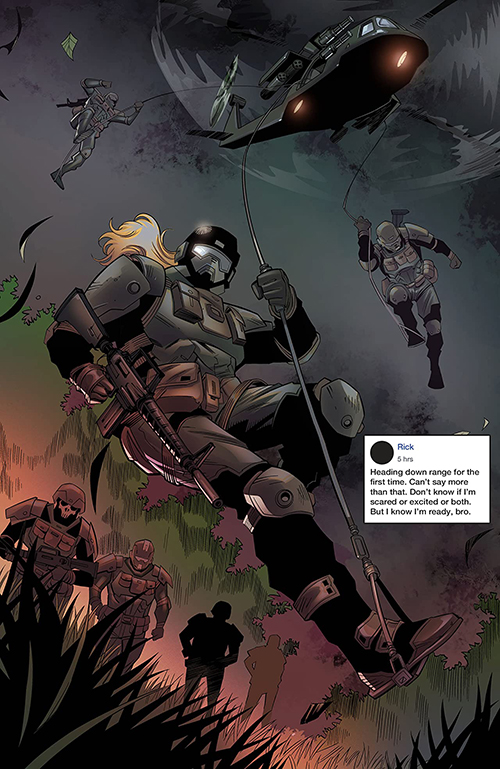 Chuck Dixon: When I was a kid, every dad and some of the moms, had served in World War II. They were all heroes to me, these average suburban husbands and fathers. And, as I grew older, I met even more vets and I always wanted to hear their stories. I guess that instilled in me a curiosity about those experiences that expanding to an overall fascination with military history.
Even today I enjoy speaking to our young people back from Iraq and Afghanistan and Syria and hearing their version of what they saw and what they went through.
PREVIEWSworld: What was it like working with Jethro Morales? What's the creative process like between you two?
Chuck Dixon: No real direct collaboration. I provided him with a lot of reference material and invited him to ask for more if he needed it. But I never heard from him and it sure looks like he had a handle on everything.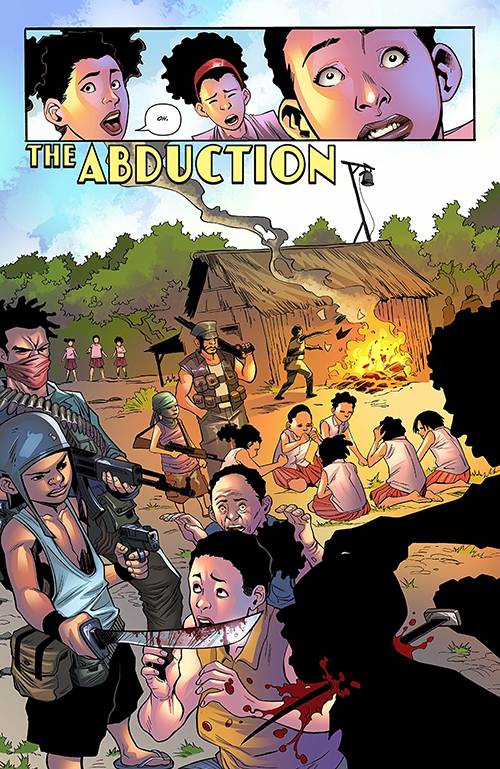 Chuck Dixon: I'm super pleased with Jethro's work. He brings the drama without it seeming contrived. The environments he created seemed very believable to me which this kind of story demands. And he's able to create convincing characters with just the right traits to make them easily distinguishable from one another. He brings character to the characters.
PREVIEWSworld: Why is "terror's worst nightmare, a woman with a gun"?
Chuck Dixon: Well, in a situation like Afghanistan, where women have less rights than chattel, a woman with a car would be a nightmare. Hell, a woman with a mind of her own. In the real world, the US did field all-female units in a "hearts and minds" program and these units, just as portrayed in MILITIA, were fully armed and combat trained and ready. These GI gals were sent out into the villages as an example of the kind of egalitarian society we enjoy and an "in your face" pushback to the brand of misogyny that the Taliban enforces.
PREVIEWSworld: In terms of audience, who is MILITIA for?
Chuck Dixon: Anyone who enjoys a good action story filled with characters you'll grow to love.
BLACKBOX COMICS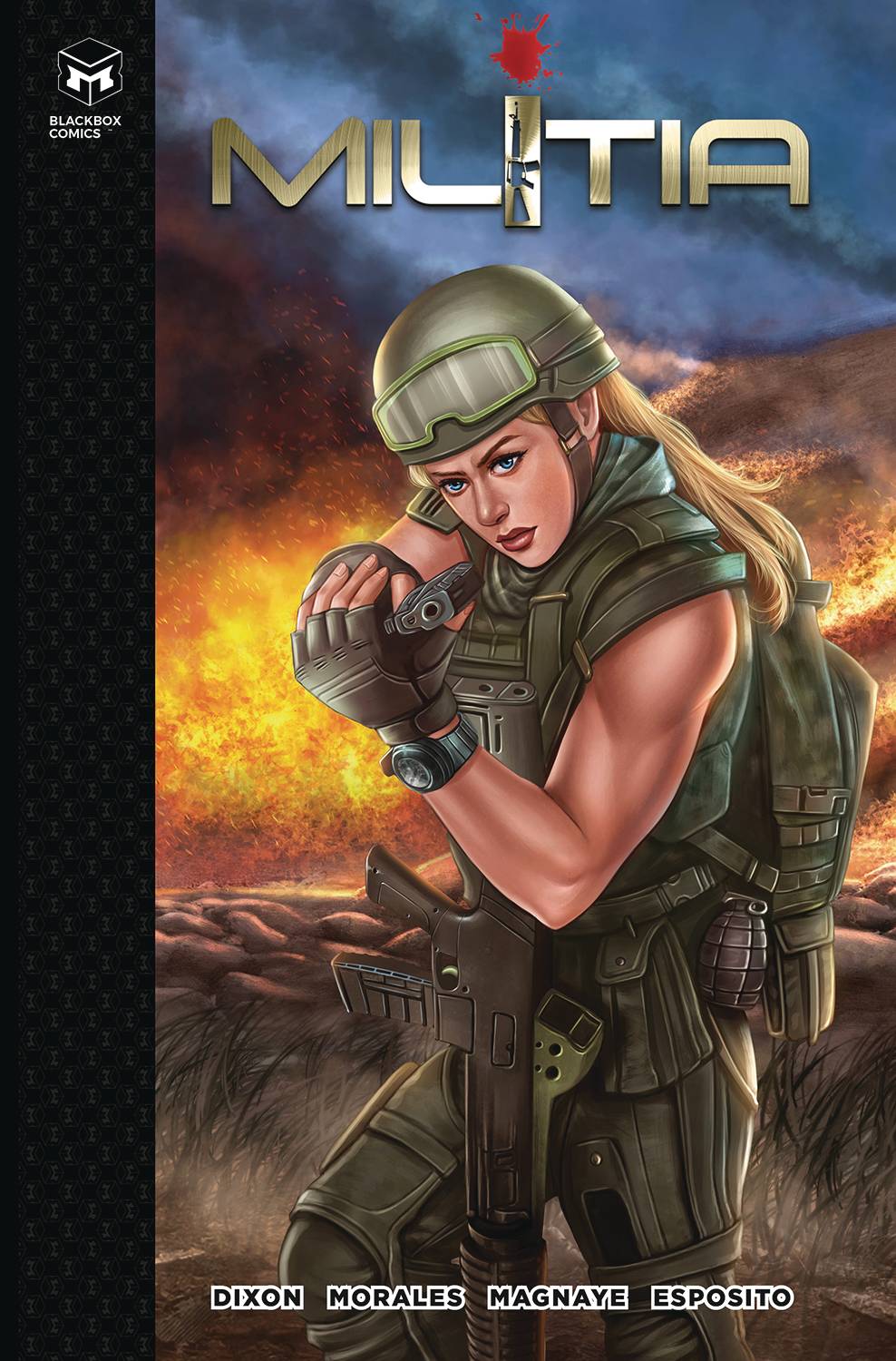 (W) Chuck Dixon (A) Jethro Morales (CA) Dyana Wang
When 40 young girls become pawns in a bloody civil war, the stakes are high. After being thrown into the fire, a special-forces unit led by a fearless woman, is determined to show the world how it's done. Mission 2: The hunt for a terrorist's wife takes Militia and her crew to Afghanistan.

In Shops: Jun 10, 2020
SRP: $16.99
PREVIEWS Page #278
****
Troy-Jeffrey Allen is the producer and co-host of PREVIEWSworld Weekly. His comics work includes BAMN, Fight of the Century, the Harvey Award-nominated District Comics, and the Ringo Awards-nominated Magic Bullet.