The Iron Giant Returns… as a Mondo Mecha Figure!
Mar 19, 2020
The Iron Giant may have not taken the box office by storm upon its release in the late summer of 1999. Contending with the likes of The Sixth Sense, The Blair Witch Project, and Runaway Bride, the summer of '99 was a wild year for big hits. The film never stood a chance given audience's taste at the time and was destined to be forgotten. Miraculously the film managed to find an audience thanks to critical praise and a strong word of mouth following its home video release.
Now, The Iron Giant lives on in the hearts and minds of kids and adults who were willing to give Brad Bird's directorial debut a chance. That audience has kept the memory alive and today The Iron Giant leaves a legacy as a one-off animated masterpiece that holds up thanks to its beautiful fluid animation and emotionally timeless story.
To celebrate one of the greatest feature-length animated films of all time, Mondo Collectibles is creating the Mondo Mecha Iron Giant Action Figure (MAR202705, SRP: $200.00). Standing 12.5 inches tall and featuring 35+ points of articulation, you can recrate your favorite scenes from the film using the many interchangeable parts and accessories included with the figure. Keep in mind, he's not a gun!
Everyone is Hogarth at heart, take home your very own Iron Giant for your collection. Just remember to hide any metal laying around in case he gets hungry!
Available to preorder now at your local comic shop. See more photos using the PREVIEWS Prevue link below!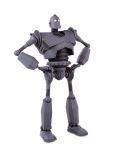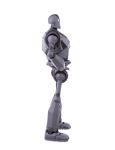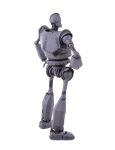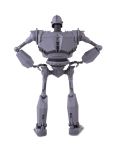 Click to View