1000 Toys Brings Takayuki Takeya's Original Creation Joumon Kugutu to Life as a PREVIEWS Exclusive
Mar 17, 2020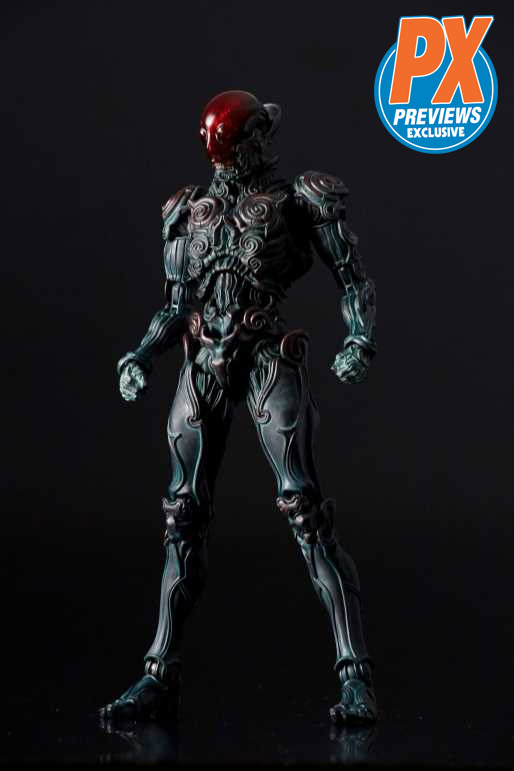 1000 Toys brings Takayuki Takeya's original designed characters to life as 1/6 scale action figures with the Joumon Kugutu series.
The imaginative original design that takes cues from the ancient Japan Joumon period is converged into a digital sculpt by sculptor Takaboku Busujima. Additional touches by Takayuki Takeya himself have been added to the 3D-printed prototype to enhance Takeya's distinct curves and details. An LED unit is housed inside the head and can be turned on for a cool light-up feature that really makes this figure come to life. Please enjoy this ghastly and intricate figure made by combining digital and analog techniques.
The 1000 Toys Joumon Kugutu Bokkoku PREVIEWS Exclusive 1/6 Action Figure (FEB208075, SRP: $250.00) is available to preorder now at your local comic shop. See more images of the figure using the PREVIEWS Prevue link below!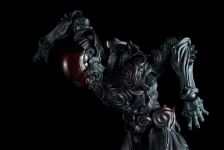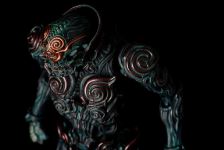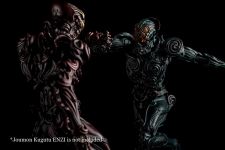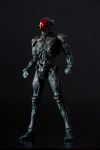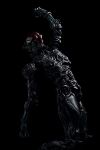 Click to View