Manga Monthly: Spring Into New Manga
Mar 14, 2020
by Carrie Wood

Spring has sprung and so has new manga! The March PREVIEWS catalog has plenty new to read, from totally-fresh series to some returning classics. Let's get started!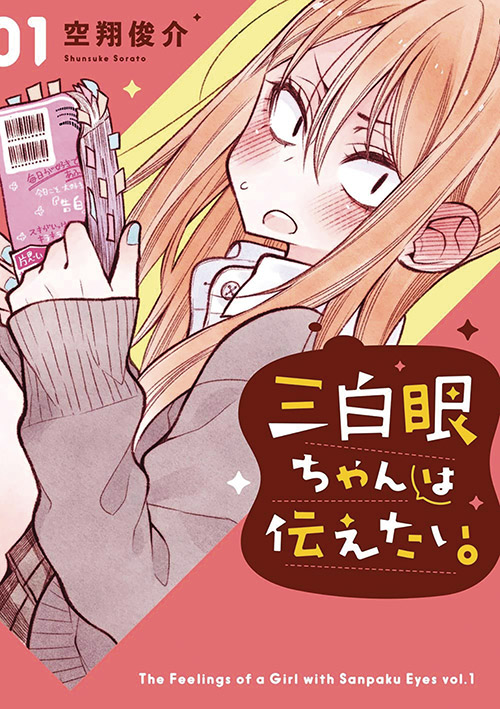 Denpa Books has a cute new series with the first volume of Girl With the Fierce Eyes (MAR202444)! Amane is struggling with her social life. To her friends and family, she's a shy, diligent girl. But to her classmates, her face screams intense, mean and maybe standoffish. So when Amane falls for her classmate Katou, her whole world seems to get flustered and agitated.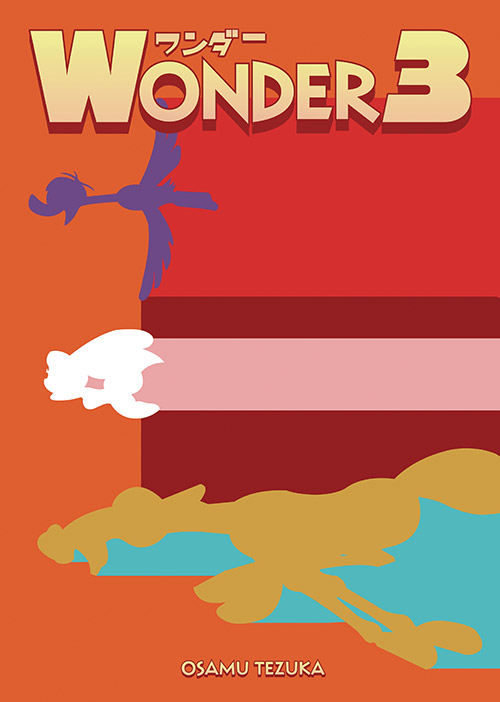 Osamu Tezuka is known as the Father of Manga, and you can now get a taste of one of his classic works thanks to Digital Manga Distribution, who will be releasing Wonder 3 (MAR202446)! Three extraterrestrials are on a mission to see if Earth qualifies to be part of the Galactic Control. The Galactic Control is a select order of planets with strict admissions requirements. If Earth doesn't qualify, then the planet will be destroyed. To make progress in their mission, the three aliens abduct three earth animals as disguises for themselves. With their extraordinary powers, these aliens in animal skins are best known as the Wonder 3!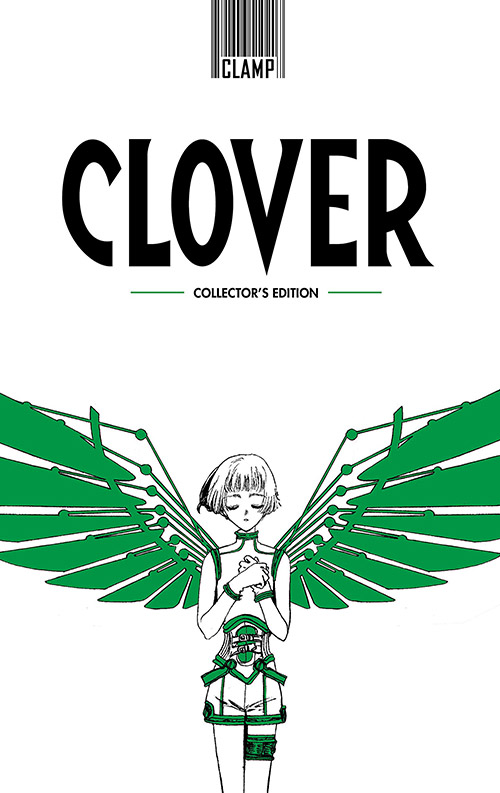 Kodansha Comics will be bringing back an artful classic from Clamp with the release of CLOVER: Collector's Edition (MAR202290)! Su was born into a bleak future, where the military keeps tight control over the few children born with psychic abilities-known as "clovers." The clovers are forcibly tattooed with a symbol that indicates their potential power, and Su is the only four-leaf clover in the world.
Kept locked away in isolation her whole life, Su longs to escape and get a taste of normal life. A voice in her mind guides her to the answer: an agent named Kazuhiko. Neither of them realize it, but Su and Kazuhiko share a bond that spans decades. This release of the entire series features a newly-revised translation, remastered art and lettering, a new cover, more than 20 pages of color artwork, and more.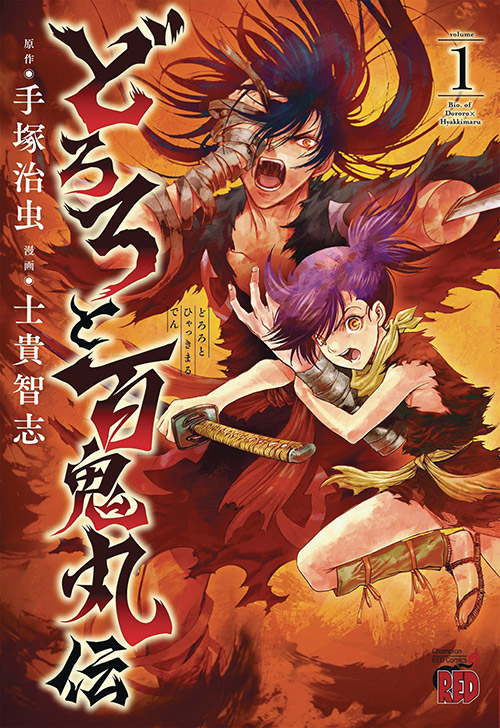 Love action? Pick up The Legend of Dororo and Hyakkimaru (MAR202471) from Seven Seas Entertainment! This is a fresh, modern take on Osamu Tezuka's legendary samurai story! During Japan's tumultuous Sengoku period, one man sells his son to a pack of devils in exchange for the power to rule. Forty-eight devils take forty-eight pieces of young Hyakkimaru, and the boy is left for dead. But through the assistance of a sage and a series of inventive prosthetics, Hyakkimaru survives. Together with the young thief Dororo, the now-grown Hyakkimaru embarks upon a quest to slay all the demons and retrieve the stolen pieces of his body.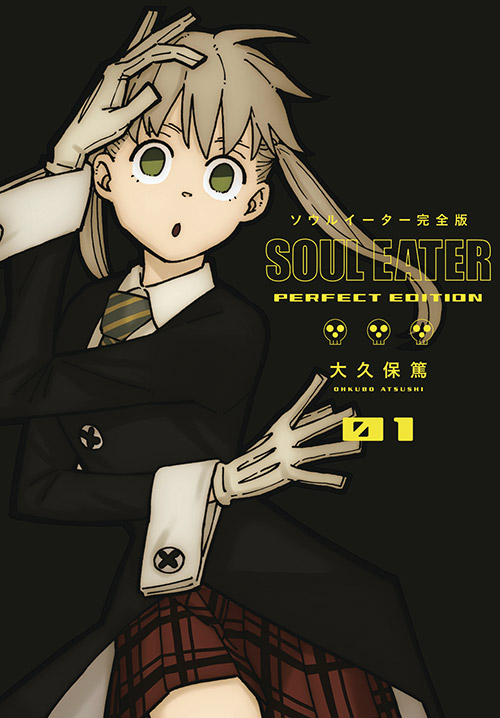 Soul Eater has been one of the more popular series of the last decade and a half, and you can now return to the story with Soul Eater: Perfect Edition (MAR202491) from Square Enix Manga! Dive into Maka and Soul's adventures in a unique larger format on high-end paper stock that maximizes the dynamic art of the series!
Each volume of this deluxe omnibus edition of the megahit manga includes the content of the original volumes, original color pages, an updated translation and lettering, and to top it all off, brand-new cover art drawn by creator Atsushi Ohkubo himself!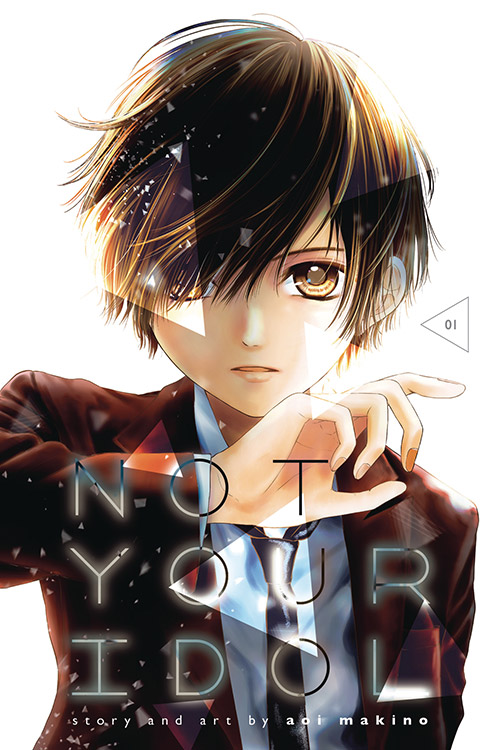 You can now explore the ups and downs of Japan's idol culture with the debut volume of Not Your Idol (MAR202370) thanks to Viz Media! In the wake of an assault, Nina Kamiyama, a former idol in the group Pure Club, shuns her femininity and starts dressing as a boy. At high school she keeps to herself, but fellow student Hikaru Horiuchi realizes who she is. What secrets is she keeping? The shocking drama starts!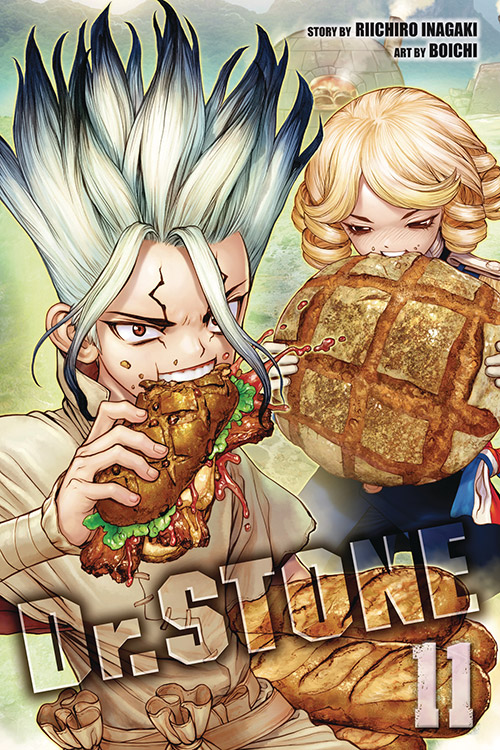 Return to the new stone age with the next volume of Dr. Stone (MAR202342) from Viz! The advent of the hot-air balloon introduces maps. And with more allies than ever, Senku and company start a food revolution to create tasty, long-lasting bread to feed everyone in the kingdom. Then, while testing their new motorboat in nearby waters, they intercept a shocking message!
Dr. Stone has proven to be a smash hit anime, so if you're tired of waiting for the next season, consider grabbing a few volumes of the manga to get ahead!
That wraps it up for this month's edition of Manga Monthly, but don't forget that you can find many more volumes and series in this month's PREVIEWS catalog! Stay tuned for more, and we'll be back next month with another round of manga highlights!