Indie Edge Creator Spotlight: Cullen Bunn
Mar 12, 2020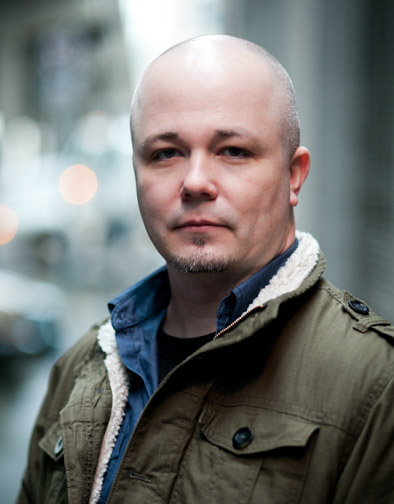 PREVIEWSworld: Please tell us a bit about yourself!
Cullen Bunn: I've been a professional comic book writer for a little over a decade now. I've done a ton of creator-owned books like The Sixth Gun (APR171874), Harrow County (AUG150030), Helheim (NOV131163), Bone Parish (JAN191370), and numerous others. I've also worked with Marvel, DC, Valiant and Archie on dozens of titles, featuring characters ranging from Cheryl Blossom to the Uncanny X-Men.
I write in all sorts of genres, but I come back again and again to the realm of horror. That's where I feel most at home. In 2020, I'm launching Shadowman with Valiant Entertainment, taking my love of superheroes and horror to some scary, action-packed places!

PREVIEWSworld: What are your favorite projects you've contributed to over the past decade?
Cullen Bunn: There are so many books that I've dearly loved working on over the past decade. You have to keep in mind, almost all of my work has come out during that time. The Sixth Gun and Harrow County are both series I'm very proud of. No false modesty. I think both of those series are really great, and we were able to take both of them to their natural conclusion. That's a big deal! The Sixth Gun was 50 issues. Harrow County was 32!
I'm also really proud of books like Magneto (JUN140739) and Deadpool Kills the Marvel Universe (AUG120709) for Marvel and Sinestro (APR150300) for DC. And Regression (SEP170659) and Bone Parish are both horror stories from recent years that I'm really happy with. I'm very excited about working on the supernatural characters in the Valiant Universe. With Punk Mambo (JUL192302) and now Shadowman, I feel like I'm putting a fingerprint on the magic and mysticism of a very cool superhero world.
PREVIEWSworld: What are you currently working on?
Cullen Bunn: In addition to Shadowman, I'm working on another title for Valiant right now, and I'm working on several new books that will be announced sometime in the next several weeks. I think there are going to be some really cool announcements coming up, because I'm working on some surprising books that are simply perfect for me!

PREVIEWSworld: What fun titles are you reading?
Cullen Bunn: I'm really enjoying Sea of Stars (OCT190059) and Family Tree (FEB200094) from Image, two very different books that showcase the versatility of indie titles. I'm digging The Visitor (SEP198223) from Valiant, because I like the feeling of getting in on the ground floor with a character like that. I've been re-reading Southern Bastards (JUL140517) in the last week or so, and I'm getting ready to re-read Deadly Class (FEB200626).
---
EDGE ESSENTIALS
Pick up these books to learn more about Cullen Bunn's Indie Edge style!
DARK HORSE COMICS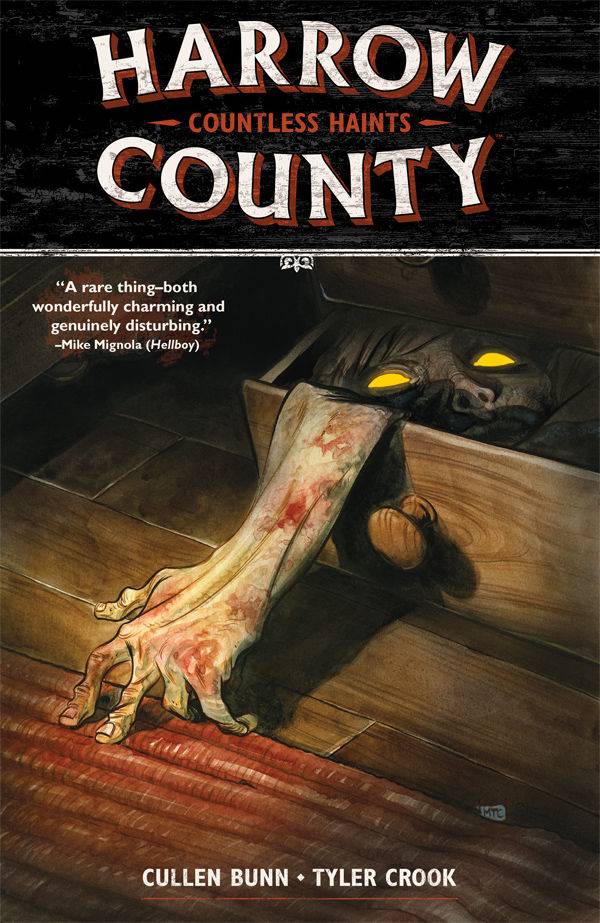 (W) Cullen Bunn (A/CA) Tyler Crook
Emmy always knew that the woods surrounding her home crawled with ghosts and monsters. But on the eve of her eighteenth birthday, she learns that she is connected to these creatures - and to the land itself - in a way she never imagined. Collecting the first four issues of the southern gothic fairy tale from the creator of smash hit The Sixth Gun, beautifully and hauntingly realized by B.P.R.D.'s Tyler Crook!

In Shops: Dec 02, 2015
SRP: $14.99
PREVIEWS Page #45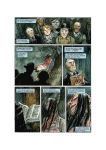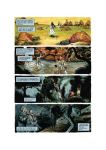 Click to View

BOOM! STUDIOS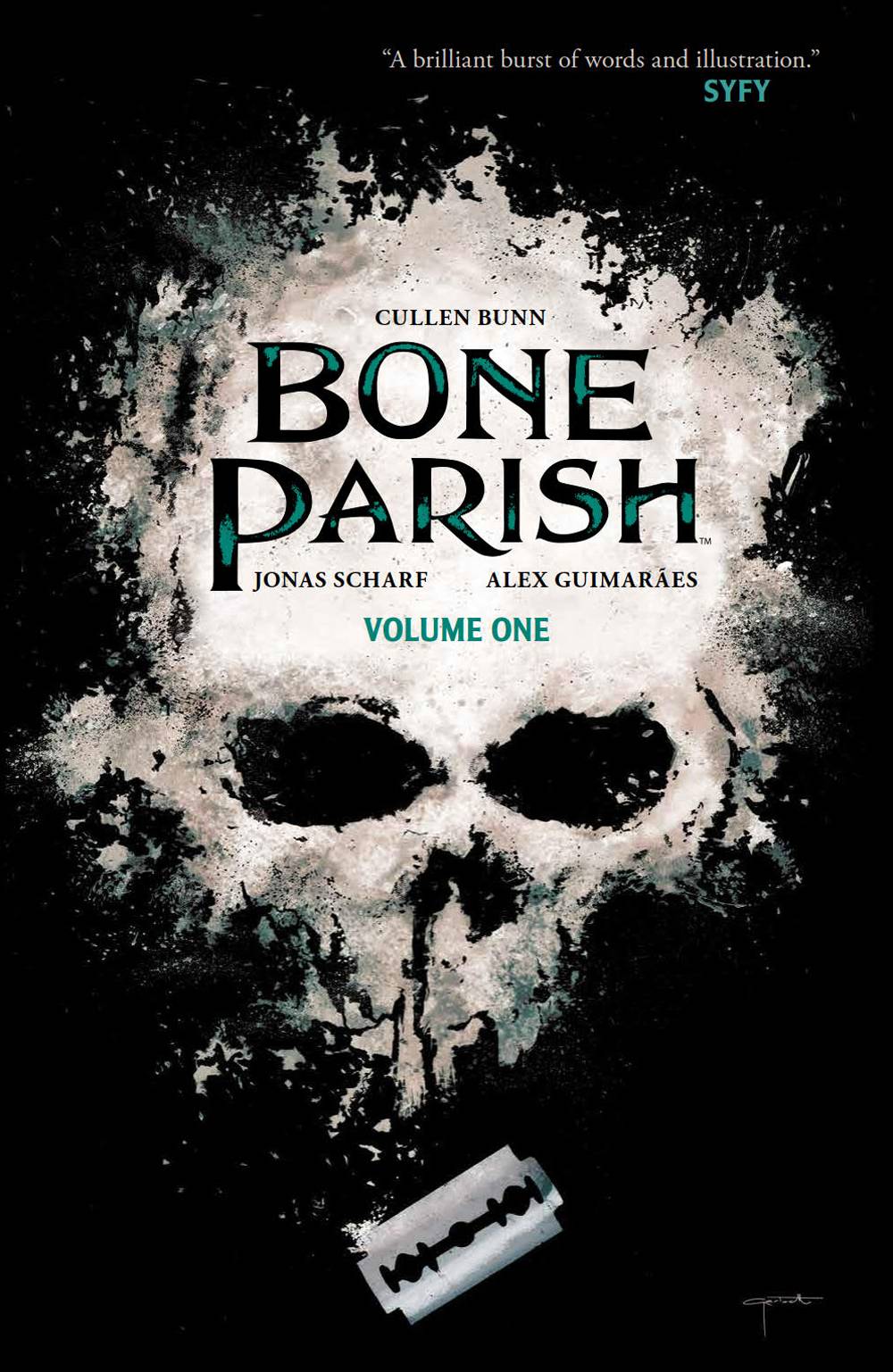 (W) Cullen Bunn (A) Jonas Scharf (CA) Lee Garbett
A new drug is sweeping through the streets of New Orleans-one made from the ashes of the dead. Wars are being fought over who will control the supply, while the demand only rises. While the crime families wage war, users begin to experience terrifying visions of the dead coming back to life-through them.
Eisner Award-nominated author Cullen Bunn (The Empty Man, The Unsound) and illustrator Jonas Scharf (Mighty Morphin Power Rangers) team up for Bone Parish, a haunting blend of horror and crime that takes an unflinching look at how we connect to-and disconnect from-the world around us. Collects issues #1-4.
In Shops: May 01, 2019
SRP: $14.99
PREVIEWS Page #222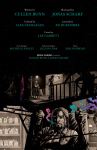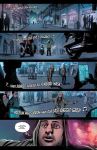 Click to View

VALIANT ENTERTAINMENT LLC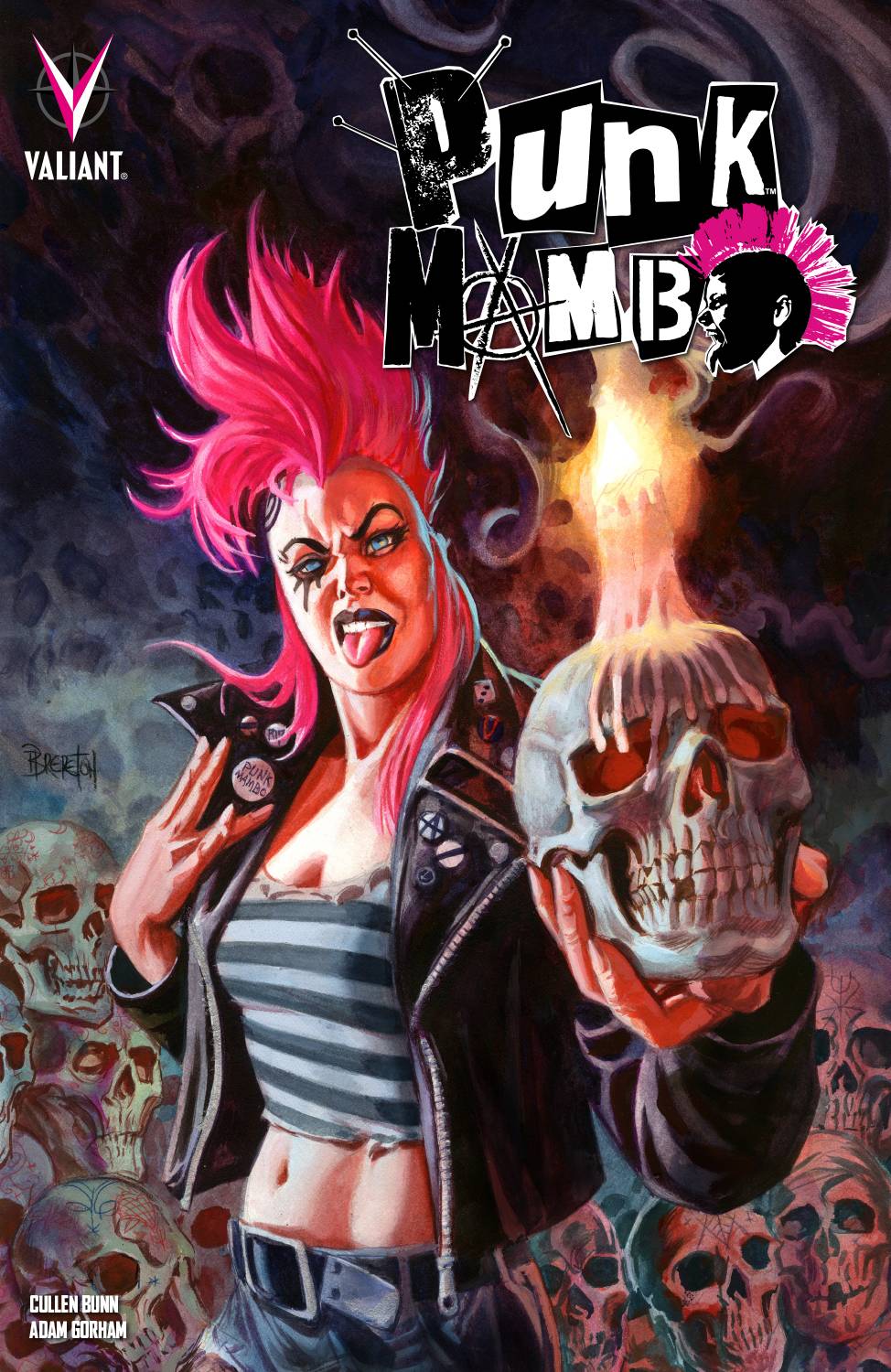 (W) Cullen Bunn, Peter Milligan (A) Adam Gorham, Robert Gill (CA) Daniel Brereton
GO PUNK YOURSELF!
Punk Mambo is a hard-living voodoo priestess who grew up in London, then relocated to Louisiana's Bayou Country. Now, she's a mystical mercenary for hire. In her first-ever solo series, Punk Mambo investigates a series of abductions in the New Orleans gutter punk scene, stumbling upon a deadlier mystery that takes her to the haunted shores of Haiti.
From writer Cullen Bunn (Venom) and artist Adam Gorham (New Mutants: Dead Souls) comes this hilariously horrifying breakout adventure for Valiant's fan-favorite mystic malcontent.
Collecting the complete PUNK MAMBO five-issue limited series, along with PUNK MAMBO #0 from writer Peter Milligan and artist Robert Gill.
In Shops: Oct 30, 2019
SRP: $14.99
PREVIEWS Page #418