Maidenhellxo's Got It Covered: Vampi Gets A Bite of Black History Month
Feb 27, 2020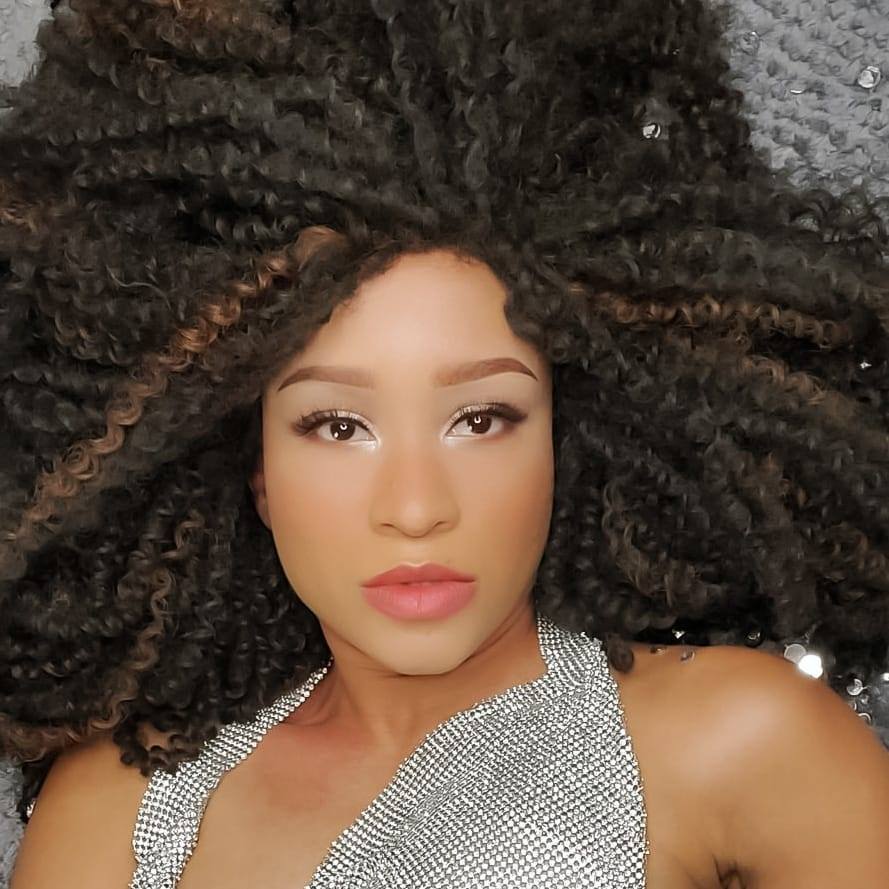 by Troy-Jeffrey Allen
On the heels of Vampirella's 50th anniversary, series writer Christopher Priest (Black Panther, Deathstroke) and editor Matt Idelson (Wonder Woman, Gotham Central) asked a bold, new question for the character's 51st year: how would the "Daughter of Drakulon" celebrate Black History Month? Yeah, it sounds bizarre at first. "Vampi" is an alien/vampire, after all. She has more in common with European horror and Bettie Page than Black America. Regardless, Dynamite Entertainment (Vampirella's publisher) prepared to roll out the representation red carpet in time for February's annual celebration. The outcome: a collection of Vampirella #8 covers released in February. Each variant featuring comic book artists, digital painters, and one cosplayer named "maidenhellxo."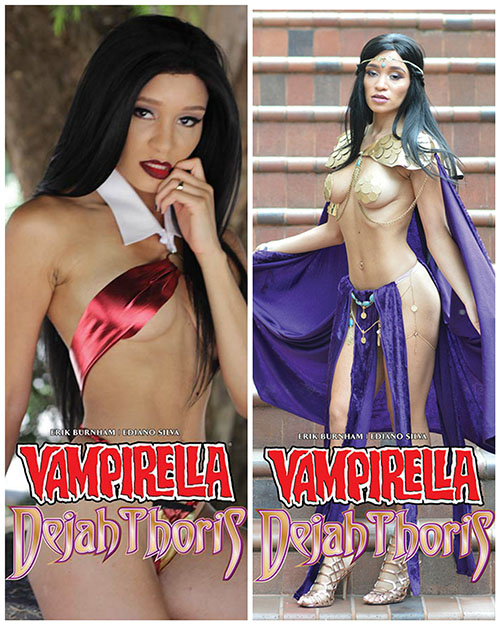 "I have been on six covers for Dynamite Comics over the past year and a half," begins "maidenhellxo" (a.k.a. Mai), Vampirella's featured cosplayer for Black History Month. Mai's appearance on issue #8 makes it her third Vampirella cover. "It all started when I tweeted a photo of my Dejah Thoris [costume] to Dynamite. [They] asked if I could make a costume for the Vampirella cover of the same comic book." "With just a little push from Dynamite, I got my first comic cover from them."
Ultimately, the publisher ended up using Mai's cosplay photos for the two title characters in Vampirella-Dejah Thoris #2 (above). That was enough to prompt Mai to come up with ways to perfect the succubus' look. "I admit it was not my best work. It was the best I could do at the moment, but over the past years I have improved the costume a lot."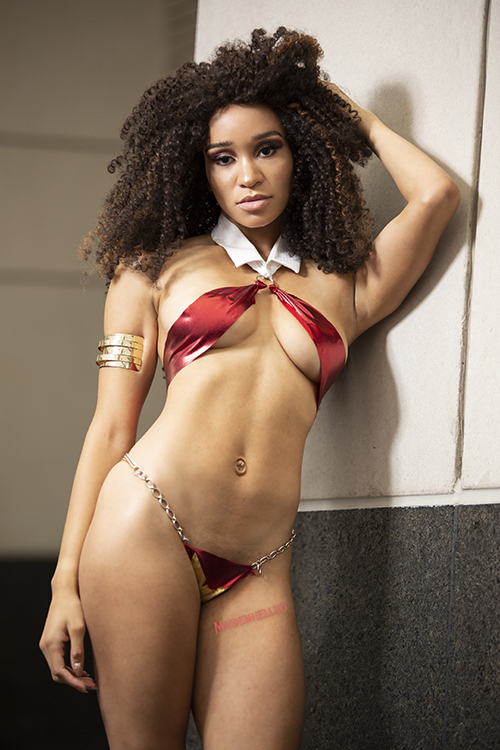 Two years and two Vampirella covers later, Mai finds herself commemorating Black History Month along with the likes of Denys Cowan (The Question), Alitha Martinez (Riverdale), Mark Beachum (Iron Man 2020) and Afua Richardson (Black Panther: World of Wakanda). While the aforementioned artists likely executed their craft from the comfort of their home studios, Mai had to model Vampirella's notoriously minimal costume in public. "This shoot was at Awesome Con," explains Mai. "It is a huge venue in DC. There is a hallway called 'B' hallway that connects the lobby to the con floor, and it is where most photographers set up. This is also where hundreds of people walk through to go to the con." Mai continues. "Well, when you're basically naked everyone just stops dead in their tracks. The entire hallway was filled with people staring and taking photos/videos. I felt bad for my friends trying to help me that day, it was complete chaos, but amusing to see the looks on some peoples faces. Some people would be happy to see the character, or just show disdain for my outfit."
Despite the occasional look of contempt from on-lookers, Mai understands the deeper meaning behind her Black History Month photo. " I wanted to be my own version of Vampirella, with afro-centric hair, and show pride in my ethnicity," she says. "A lot of people don't know I'm fully African American because of my light skin. I wanted the idea [that] any character can be any ethnicity no matter who you are because cosplay is supposed to be all-inclusive."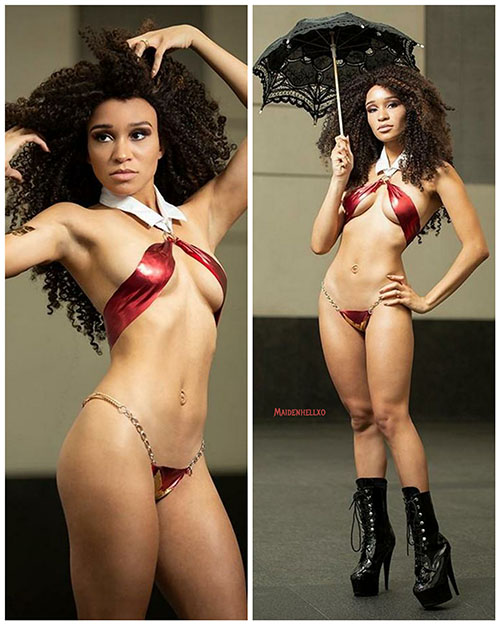 Regardless, no matter what her skin color is, Vampirella is a vampire first and foremost. An important detail that maidenhellxo is into in a big way. Even before she cosplayed as the horror-fantasy creation, she was the owner of several massive Vampirella omnibus volumes. "I have always been fascinated with the vampire genre. It gave me a sense of wonder, and I've researched a lot of folklore around the genre," Mai admits with undeniable enthusiasm. "I feel ashamed to even say I've half-heartedly read Twilight. Not a good read but it gave me a great laugh. Soon after I read a book called Infinite Days by Rebecca Maizel - way more interesting than sparkling vampires. My other favorite vampire books would have to be Vampire Kisses, Thirsty, and Eighth Grade Bites." But she's not done. "My favorite movies are Byzantium, Queen of the Damned, and Vampire Academy." It's at this point that Mai stops herself short and just owns up to a simple fact: "Look, I like smut. All that Jane Austen and Charlotte Bronte ruins your taste in books. A good vampire love story melts me to the core still."
And, in case you're wondering where the name "maidenhellxo" comes from, I made sure to ask Mai that too before we wrapped our interview. "My first name is seven letters long so I shortened it to 'Mai' in high school because no one could pronounce my name correctly. I read a lot of Jane Austen in high school, too. She wrote about 'maidens' a lot, and I was enamored with the life of a fair maiden." "I thought of it as a way to reinvent myself after leaving college. Like a phoenix rising from the ashes after being burned in hell. Lastly: "The "XO" is just a kiss/hug at the end."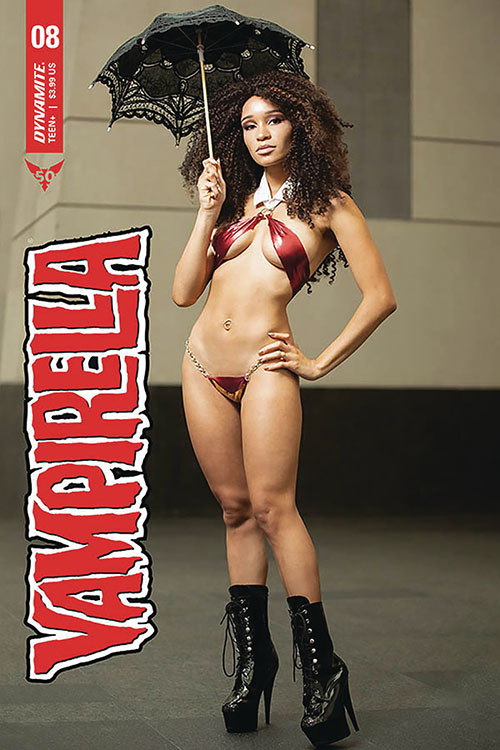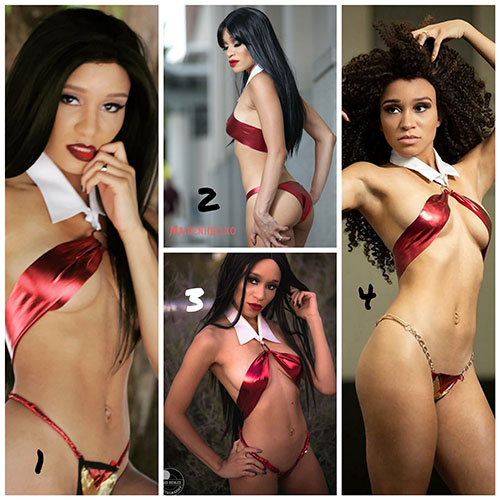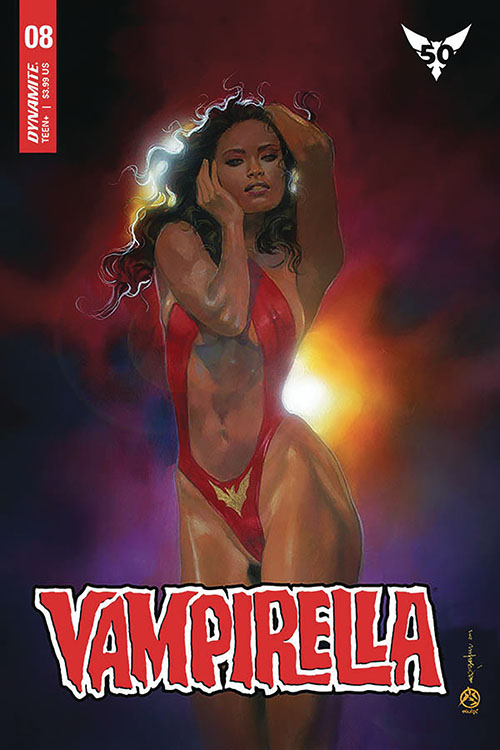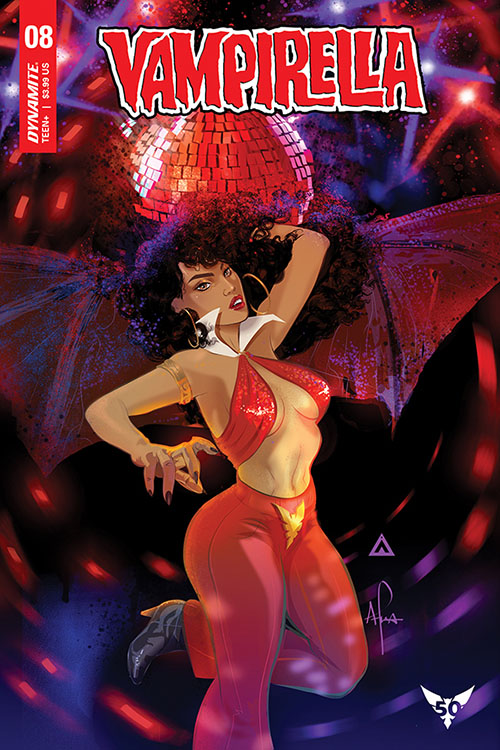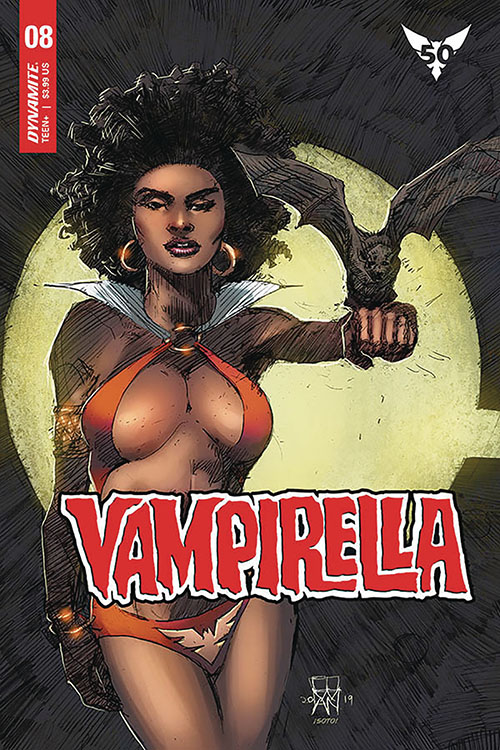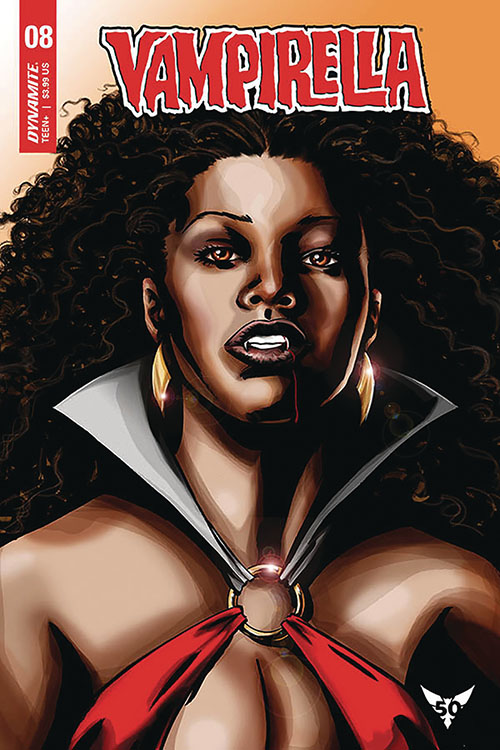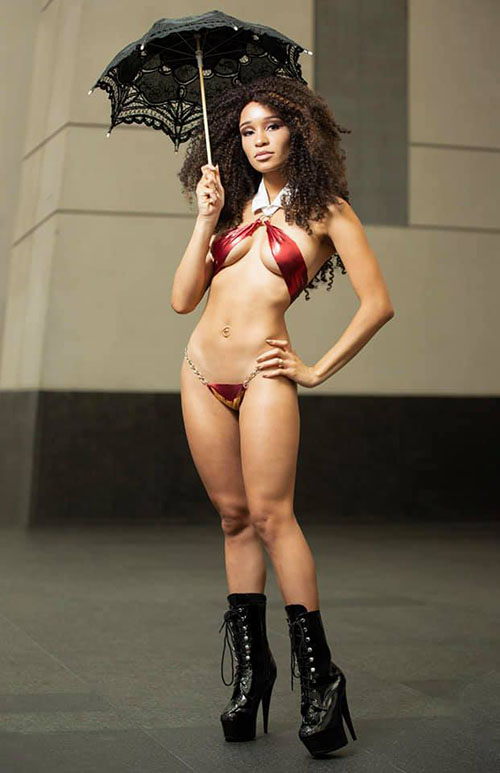 More about Vampirella #8:
DYNAMITE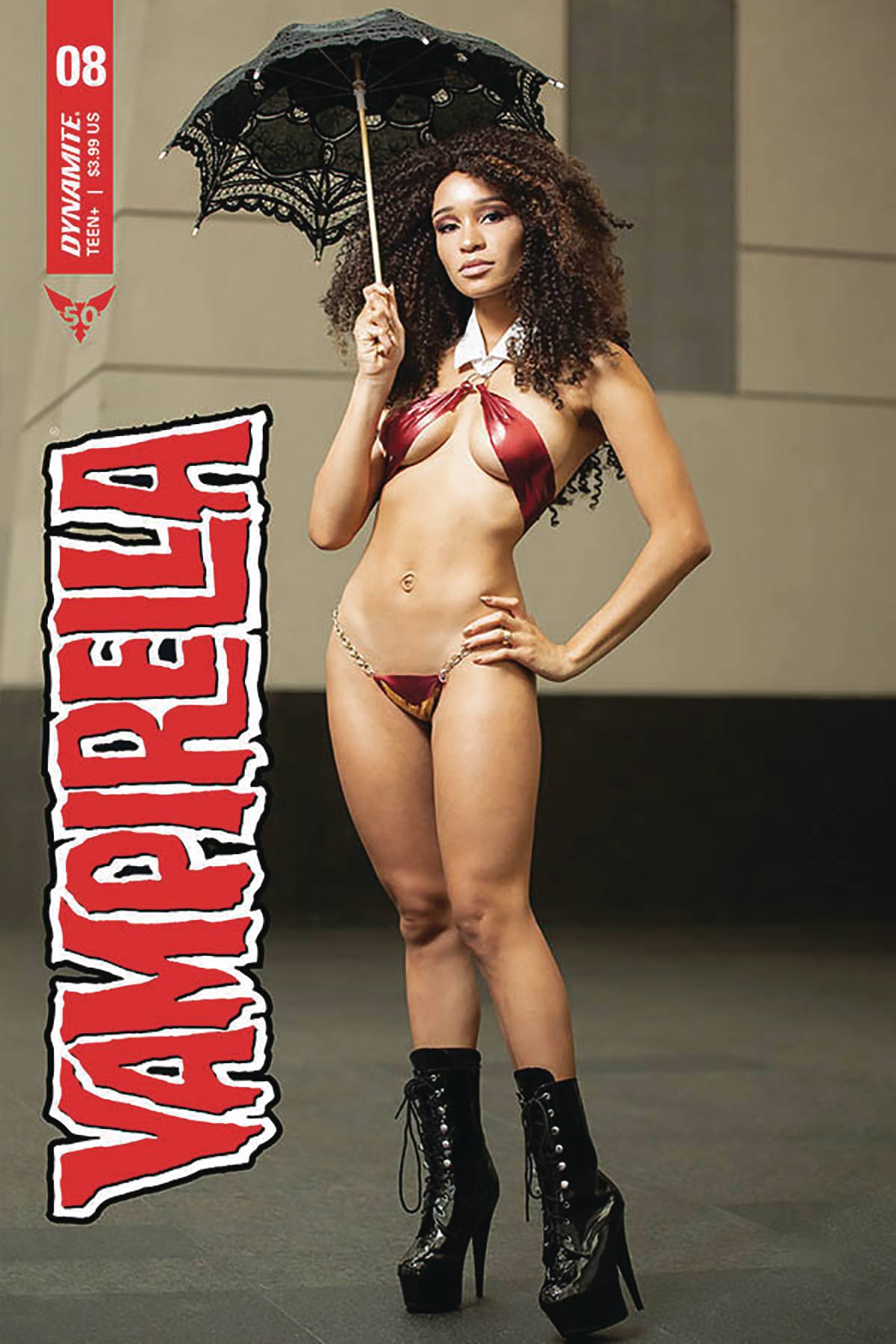 (W) Christopher Priest (A) Ergun Gunduz (CA) Cosplay
Mysterious alien creatures secreted within the mountains of the British Virgin Islands capture Vampirella and transport her home to Drakulon just as Vampi's best bud, Benny the Witch, is about to become a human sacrifice. Will Vampirella give up life on her home world to save yet another human? Will Benny be the guest of honor at a native barbecue?

Also this month: Dynamite Entertainment commemorates the contributions of African American creators of color with a special set of variant covers from some of the industry's top talent!
In Shops: Feb 19, 2020
SRP: $3.99
PREVIEWS Page #170
maidenhellxo's cover to VAMPIRELLA #8 (DEC191063) is available at comic shops now. She is represented by Amy Jackson.
****
Troy-Jeffrey Allen is the producer and co-host of PREVIEWSworld Weekly. His comics work includes BAMN, Fight of the Century, the Harvey Award-nominated District Comics, and the Ringo Awards-nominated Magic Bullet.