The Adventures of Max, Chloe, and Rachel, From Life Is Strange, Continue Into New Era
Feb 25, 2020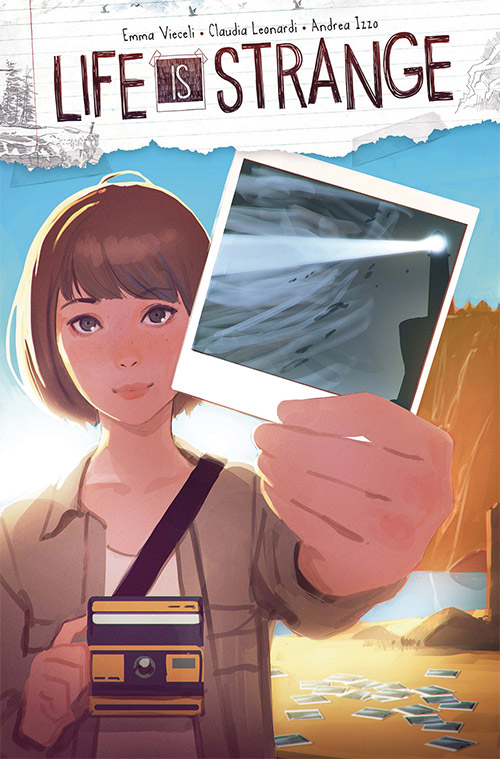 Max, Chloe and Rachel are back as the acclaimed comic series, set in the world of the award-winning game from Square Enix and DONTNOD, returns with Life is Strange: Partners In Time #1 (FEB201998)!
Following on from the events of Life is Strange: Strings, the trio of friends embark on a coast-to-coast road trip of multiple lifetimes following the band 'The High Seas' towards an uncertain destiny! PREVIEWSworld sat down with writer Emma Vieceli to find out what to expect from this exciting new series from Titan Comics.
********

PREVIEWSworld: When you first played out your own story in the game, did you ever think that one day you would get to write an original comic series for this title?
Emma Vieceli: I definitely didn't! Even when I was doing some promotional artwork for Square Enix back during the first game's release, I still wouldn't have believed there'd even 'be' a comic, let alone that I'd be writing it!
PREVIEWSworld: Without any spoilers, can you tell us what was your favorite moment to write from the first series?
Emma Vieceli: It's hard to pinpoint a favorite moment, but I'd certainly say the exchanges between Max and Rachel were pretty special to write, just because they felt like conversations we'd never get to see, given that the pair never had a chance to meet in the games. I'd also have to say that introducing new characters into the world has been a thrill. Life Is Strange was never a game about two people. The surrounding cast made that first game special for me; a community to immerse in.
PREVIEWSworld: Which character do you think has changed the most over the course of the comic?
Emma Vieceli: Max is the obvious answer here. Emotionally, she has been growing through guilt, acceptance and understanding. The first season looked at the question of running from guilt and ownership of our actions; how it's hard to ask acceptance from others if you've not accepted yourself. Max has grown through all of that to get to where she is by the time we dive into season two, where we see a Max who knows what she wants and is taking ownership over her plans to get it.
PREVIEWSworld: What is your favorite part of writing? Is it plotting out where you intend to take the story or writing the actual dialogue itself?
Emma Vieceli: Dialogue, for sure. If I can inhabit a character when I write them and they feel alive enough to make their own choices, then the dialogue is a total joy to write and can swerve in fascinating directions that I could never entirely plan for.
PREVIEWSworld: What has it been like working with artist Claudia Leonardi and Andrea Izzo?
Emma Vieceli: It's so much fun to send off scripts and then watch them materialise. I know how hard Claudia and Andrea have been working and how much thought goes into every page - it really brings the project to life. They're huge fans of the franchise, so I'll often see little add-ins that weren't in my scripts, like Chloe's 'Remember Me' T-shirt in Strings; that was all Claudia and Andrea!
PREVIEWSworld: What are you most looking forward to in this new second series?
Emma Vieceli: The key thing is the control we're getting over this season. The first arc of the comic was originally planned as just four issues before it was extended. For season two, myself, Titan and Square Enix have already fixed a plan for the whole season, which we're very excited about! It's thanks to all the fans that supported us throughout season one that we're able to approach season two in this way, so thank you!
Life is Strange: Partners In Time #1 (FEB201998) hits stores on April 15 and features a fantastic cover by Ghost In The Shell artist ILYA KUVSHINOV (FEB201998) and a B&W variant (FEB202002).