Mezco Flips a Coin and Lands on Two-Face for Their Next One:12 Collective Action Figure
Feb 13, 2020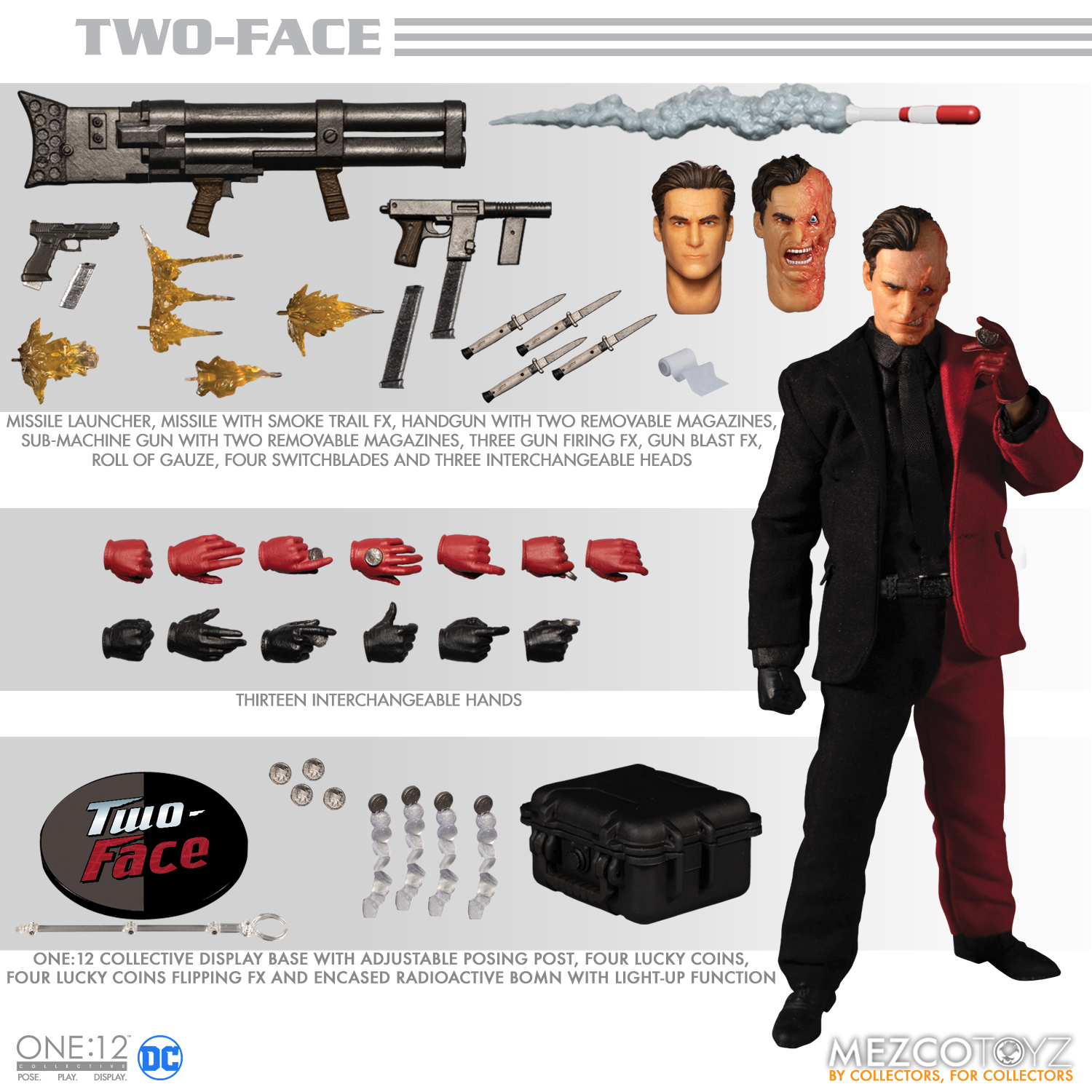 The One:12 Collective presents Two-Face, the alter ego and criminal mastermind persona of Gotham City's fallen District Attorney, Harvey Dent.
Two-Face features over 28 points of articulation and wears a tailored two-toned suit. He comes with three head portraits, including two chemically disfigured portraits capturing his disturbing and enraged visage! His dual identity can be concealed with an included roll of gauze. He wields an impressive arsenal consisting of an encased explosive device with light up feature, missile launcher, sub-machine gun, hand gun, and switchblade. Two-Face is never without his lucky coin which is affixed to multiple interchangeable hands.
Each One:12 Collective Two-Face figure is packaged in a collector friendly box with a One:12 Collective display base with display post, designed with collectors in mind!
The One-12 Collective DC Two-Face Action Figure (JAN208181, SRP: $95.00) is available to preorder now at your local comic shop! Two-Face is scheduled to break into comic shops later this year on October 28, 2020. See more images of the figure in action using the PREVIEWS Prevue link below!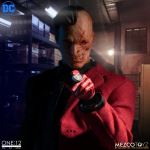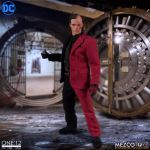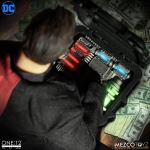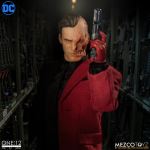 Click to View