Thanos Takes Over as a New One:12 Collective Action Figure from Mezco
Feb 10, 2020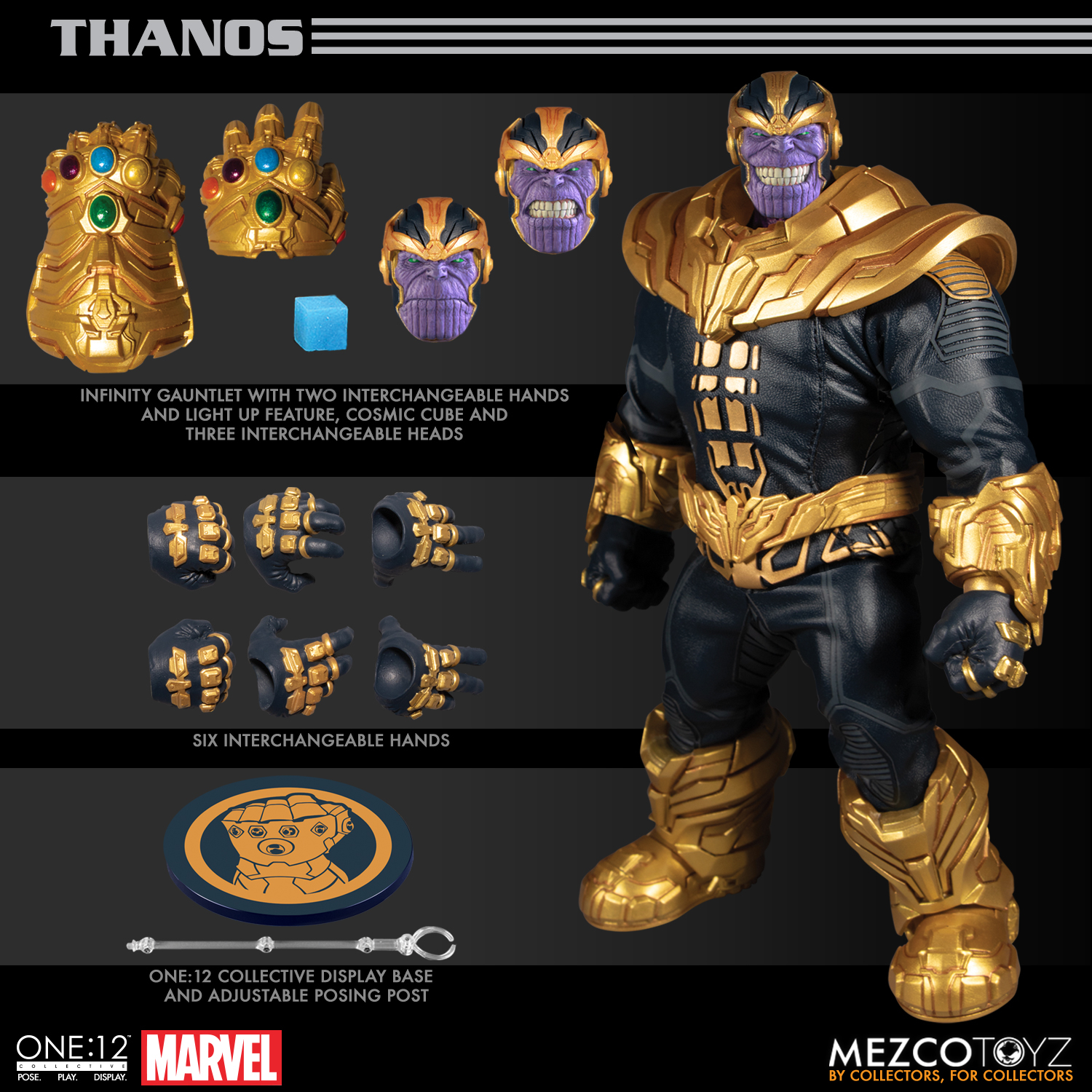 Feared by the mightiest heroes across the cosmos, Thanos is plagued with saving the universe from itself.
The One:12 Collective Thanos from Mezco features a body with over 32 points of articulation and is outfitted in a battle suit with reinforced chest and shoulder armor! He includes three head portraits depicting varying degrees of the warlord's grimace and stands approximately 8" tall. The Mad Titan wields the power of all six infinity stones, which shine brightly via a light-up function within his included infinity gauntlet!
He also includes a Cosmic Cube, six interchangeable hands, and a One:12 Collective display base with logo and adjustable display post for easy posing! Each One:12 Collective Thanos figure is packaged in an attractive collectors box, designed with display in mind!
The One:12 Collective Thanos Action Figure (JAN208017, SRP: $155.00) is available to preorder now at your local comic shop. Use the PREVIEWS Prevue link below to see more images of Thanos in action!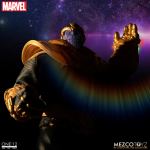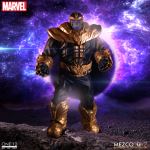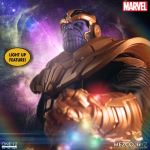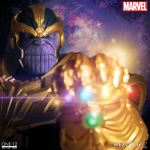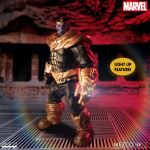 Click to View