Interview: Kevin Eastman and Simon Bisley Reunite for 'Totally Twisted Tales'
Feb 10, 2020
Kevin Eastman is best known for co-creating the Teenage Mutant Ninja Turtles and for being a key part of the creative team that just saw IDW's TMNT title reach #100. He was also the long-time owner of Heavy Metal and is still the magazine's publisher. His long-time friendship with Simon Bisley saw them collaborate on a number of projects, including three short stories that are collected for the first time in Kevin Eastman Totally Twisted Tales (DEC191594) from Clover Press.
Clover Press caught up with Kevin to ask him about these stories and what it's like working with Bisley.
********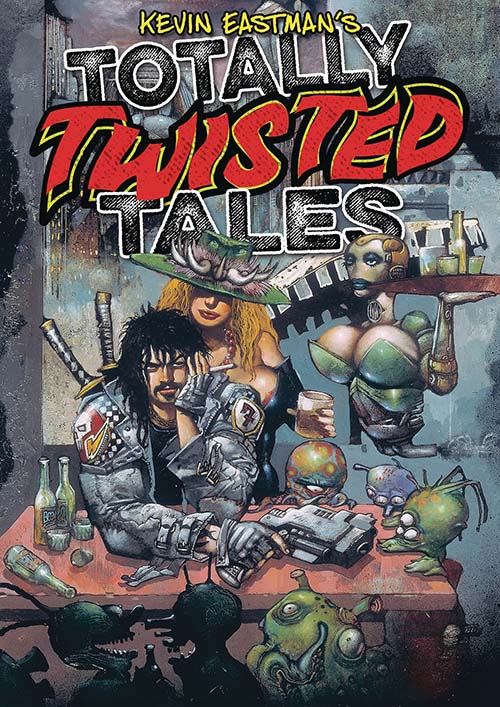 Clover Press (CP): How long have you and Simon been working together?
Kevin Eastman (KE): I met Simon in the early 1990s and we've been life-long friends ever since. We developed and worked on several projects, "Melting Pot", "Fistful of Blood", and "Bodycount" to name a few. He also did over 25 covers for me as publisher of Heavy Metal magazine. Awesomely talented dude!
CP: What's the genesis of the stories in this collection?
KE: In and around the longer projects - we'd always have these nutty ideas that were super whacked (more than the normally whacked stuff we were doing) that were best suited for short subjects - so we could get in, have a blast, and get back to the longer pieces.
CP: Any stories you want to tell publicly about working with Simon?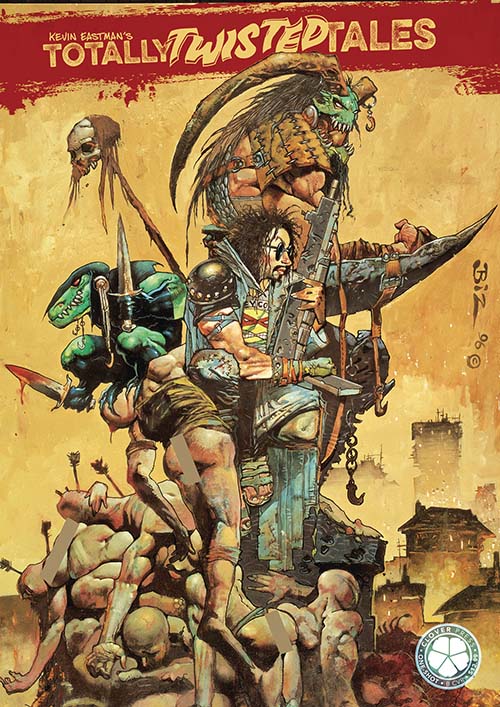 KE: Nope... Just kidding! Seriously, some of my favorite moments working with Simon were when he would visit me in Los Angeles for work. We'd end up spending four to six weeks totally focusing on a single project - often spending fifteen hours a day, seven days a week to get it done - you learn a lot about a person spending that kind of time in close proximity - and watching him work, his style/craft/vision was brilliant. Truly gifted artist.
CP: Do you and Simon have any new projects in the works?
KE: We've been talking for years about getting back together on a project - just haven't found the right moment or project yet - one day soon, I hope. I'd really like that - besides, it would be a great chance to spend time with him again.
CLOVER PRESS, LLC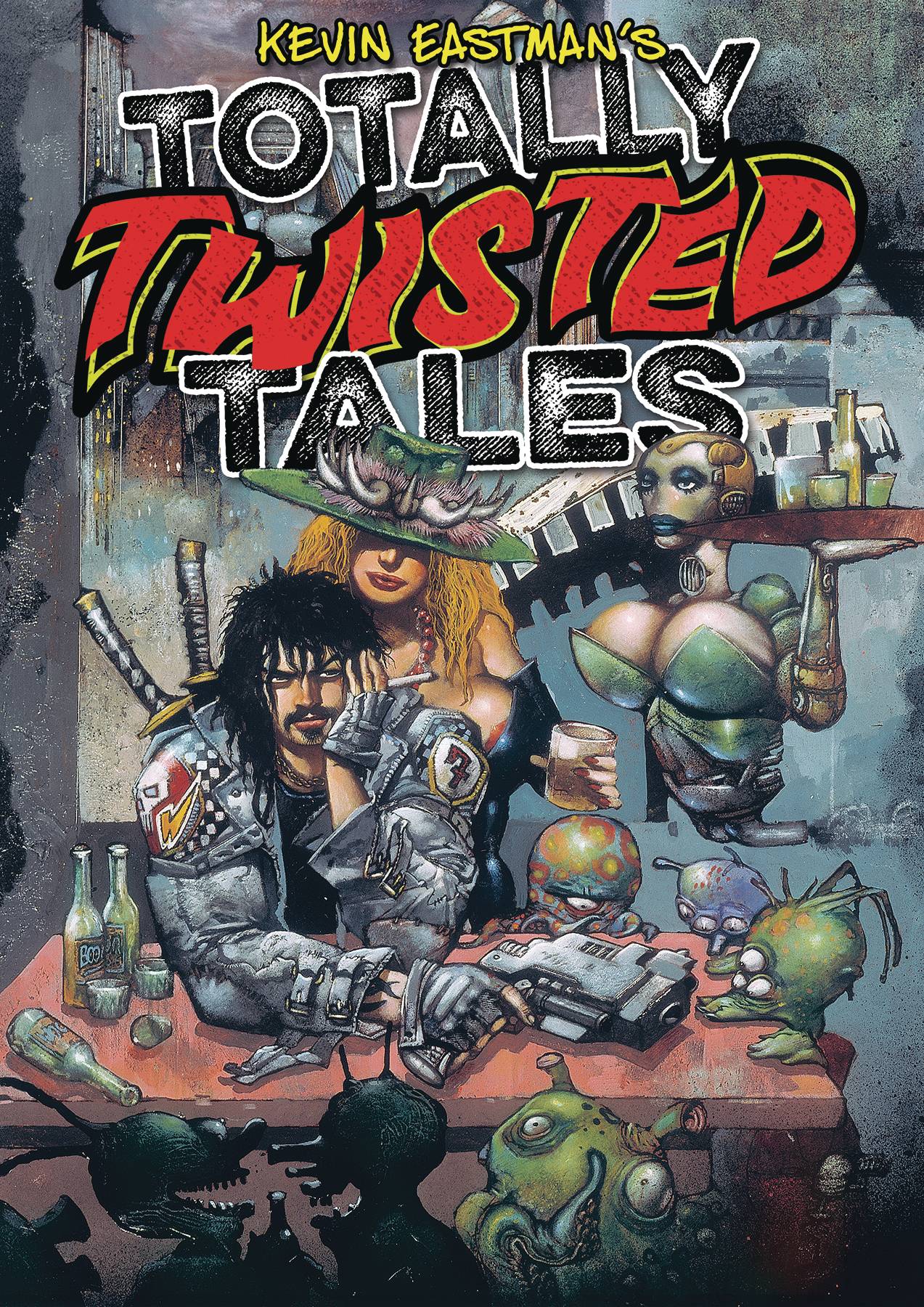 (W) Kevin Eastman, Simon Bisley (A) Kevin Eastman (A/CA) Simon Bisley
A hell bent for leather collection! Ripped from yesterday's nastiest headlines! A dark look at the depth of twisted human depravity! As well as a Completely Awesome Collection of Totally Twisted Tales from the clinically insane minds of Kevin Eastman and Simon Bisley! Three full length stories featuring guys, girls, monsters, mutants, superheroes, slackers and lowlifes - as well as one VERY fast rat!
In Shops: Mar 18, 2020
SRP: $12.99
PREVIEWS Page #283