Toy Talk: The Toy Association's Adrienne Appell
Feb 09, 2020
Toys, Statues and other collectibles don't just magically appear on store shelves. A lot of work goes into the concept, design, sculpting and final production of these items, and many of the people who work behind-the-scenes with companies like Diamond Select, DC Collectibles and Gentle Giant, among others, remain mostly unknown to their appreciative audience: the final consumer.

With Toy Talk, we hope to introduce you to the artisans behind some of your favorite collectibles, and to let them enjoy their well-deserved moment in the spotlight!

This month, we talk with The Toy Association's Senior Director of Strategic Communications Adrienne Appell about her involvement with New York Toy Fair and the current state of the toy industry.
**********
PREVIEWSworld: Tell us how you got involved in the toy industry and what you do with The Toy Association?

Adrienne Appell: I got my start in public relations at Weber Shandwick, working on client accounts related to toys and youth entertainment, before moving to a corporate communications role at Scholastic, Inc. I joined The Toy Association more than a decade ago, where I lead the strategic communications program on a range of issues impacting toys and games, including tariffs, intellectual property protection, safety, and more.
I also maintain close communication with toy company representatives in order to stay abreast of what's new, next, and cutting-edge in the toy industry, and am interviewed regularly by national and local consumer and business media on toy trends and related topics.
PREVIEWSworld: Give us a quick history of Toy Fair New York and what happens each year at the show? (what are the show's measurables, people, stats, etc).
Adrienne Appell: Toy Fair New York each year welcomes toymakers from around the world to New York City's Jacob K. Javits Convention Center, where they showcase their lines to about 30,000 global play professionals. The 2020 show has already sold out all available 445,000+ net square feet of exhibit space.
This year we are looking forward to launching and expanding a number of educational resources and networking opportunities for the wide range of show attendees (including retailers, distributors, licensors, media, toy inventors, and toy design students). Our Creative Factor educational program will be bigger than ever, helping creative professionals forge connections, pitch their latest toy ideas, navigate new trends and tech innovations, and learn everything from applying for a patent to the toy lifecycle from concept to consumer.
Additional seminars held throughout the show will cover the top toy trends of 2020, toy safety compliance & sustainability, retail trends, licensing & entertainment guidance, and more.

PREVIEWSworld: How would you describe the state of the toy industry?

Adrienne Appell: Innovations in play, amazing new and classic movie/TV and digital-first properties, and a growing awareness of play's important role in daily life are all impacting toy development and helping to drive sales. The overall mood as we approach Toy Fair New York 2020 is upbeat and I for one can't wait to see what the industry has in store for next holiday season!
PREVIEWSworld: What are some of the initiatives that The Toy Association is involved in?

Adrienne Appell: The Toy Association handles a number of hot button issues impacting our members at the international, federal, state and local levels, advocating for toy companies' best interests and educating lawmakers and consumers about safe play and the toy community's commitment to designing and manufacturing safe toys and games for kids.
The Toy Association is also invested in supporting the toy inventor and designer community via its Creative Factor initiative which provides inventors with year-round access to educational and networking events, as well at The Toy Foundation (www.toyfoundation.org), which annually delivers millions of toys to millions of children in need. The Genius of Play (www.thegeniusofplay.org) is another initiative of ours that encourages families to carve out more time for play and has amassed a huge following on social media.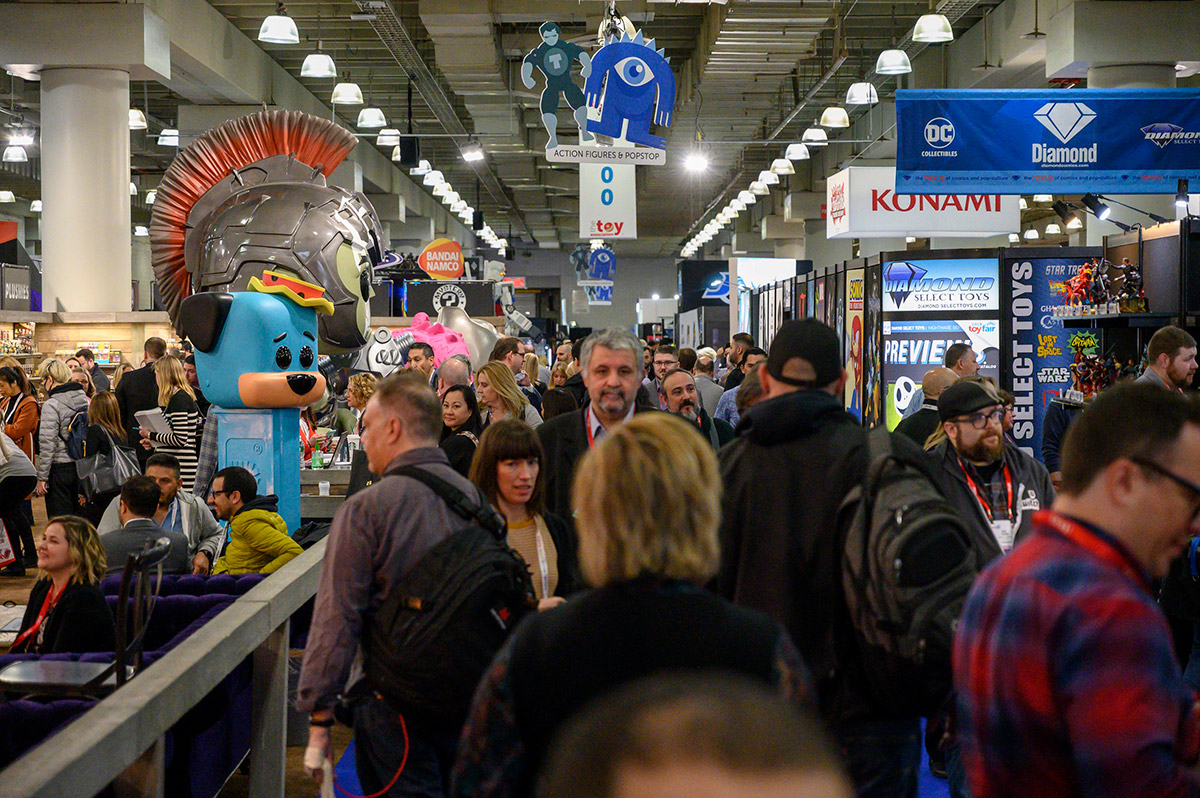 PREVIEWSworld: What are some of the new trends or themes you are seeing for the toy industry in 2020?

Adrienne Appell: We saw great innovations and new trends in development at our Toy Fair Dallas long-lead show in October and in member meetings this past fall. Digital-first brands (originating from streaming platforms, social media, esports, and so on) are having a growing impact on toys, as are active toys and games that engage kids in physical challenges and friendly competition.
Our team's 2020 trend predictions will be unveiled during the Toy Trends Briefing seminar on the first day of Toy Fair (February 22 at 1 p.m.). Be sure to grab a seat at this not-to-miss session, which will unveil the six hottest trends of the year and feature product examples from the show floor.

PREVIEWSworld: Toy Fair has transformed from just an industry business show, to a pop-culture center point for toy fans and collectors. Sort of what San Diego Comic-Con is for comics, Toy Fair is for toys. Did you set out to accomplish that goal—and is it something The Toy Association recognizes?

Adrienne Appell: Toy Fair New York has always aspired to evolve right alongside kids' interests and habits and grow in its offerings to meet the needs of all those attending. As licensing continues to make up a large part of the toy business— representing about 30 percent of total U.S. toy sales – the show has over the years offered educational programming to help toymakers who want to get in on the licensing game, and these seminars continue to evolve as the landscape of kids' entertainment, social media, and pop culture fandom evolve and impact the overall health of the industry.
Toy Fair exhibitors continue to utilize the global reach of Toy Fair to make deals around new properties and family content creators are attending the show in greater numbers as they seek new business relationships that will bring their digital-first brands to life. Toy Fair 2019 welcomed more than 100 YouTubers and bloggers, and these numbers are expected to grow in 2020 as influential Instagrammers are added to the mix.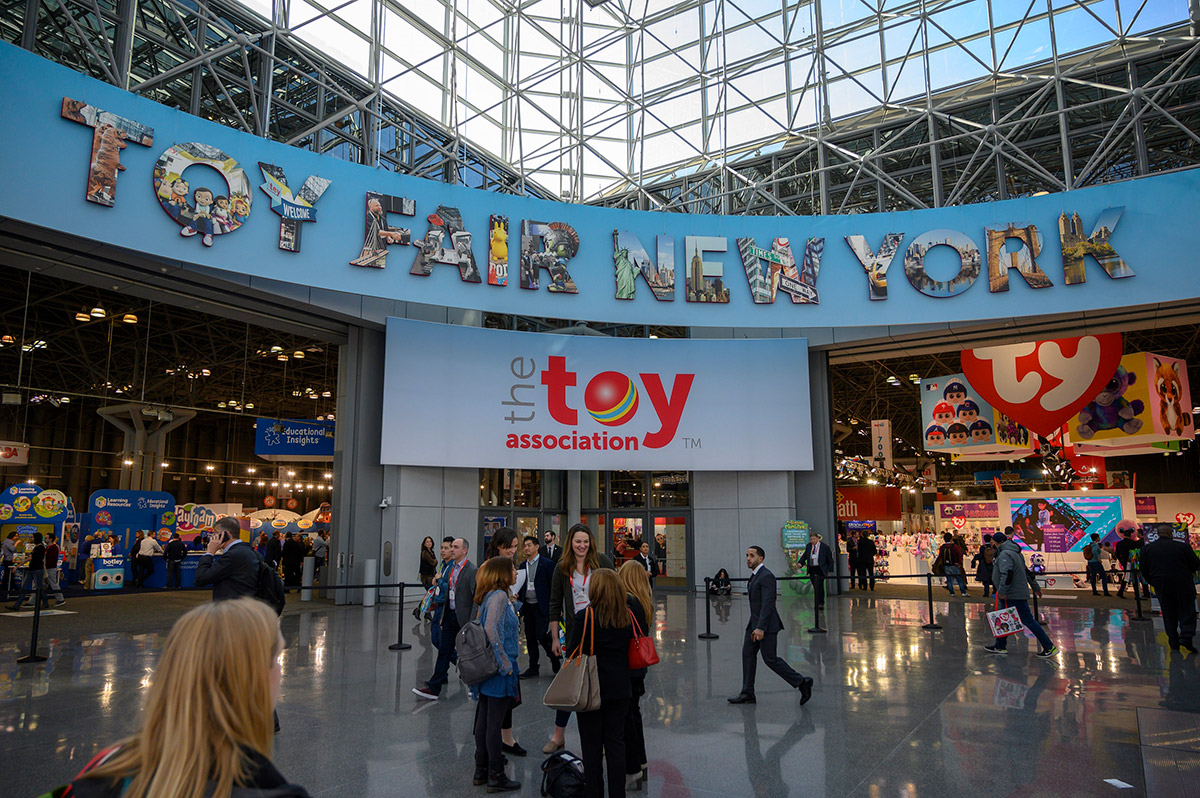 PREVIEWSworld: Action figures, for example, are popular with kids and also with adult collectors. What growth do you see in the toy collector market?
Adrienne Appell: Collectibles for all ages continue to perform well thanks to new innovations in unboxing and classic/nostalgic brands targeted to older collectors. And with kids and adults now consuming content from so many platforms – from traditional TV and movies to streaming platforms and social media – new properties are constantly being added to the mix and helping to drive the selection and popularity of collectibles.
PREVIEWSworld: Finally, is there one toy you had as a kid that you wish would be released again?
Adrienne Appell: Every year I get excited when they re-release a toy I loved as a kid! And I'm having a lot of fun buying them for my kids now, who are 4 and 6. Just this past Christmas one of the favorite gifts under the tree was the Speak & Spell, with the same voice I remember. It's nice to see that even with technology and how far toys have come, some of the classics are still captivating today's kids.