The Nancy Drew Crew Lay Out The Latest Case - Nancy's Death!
Feb 04, 2020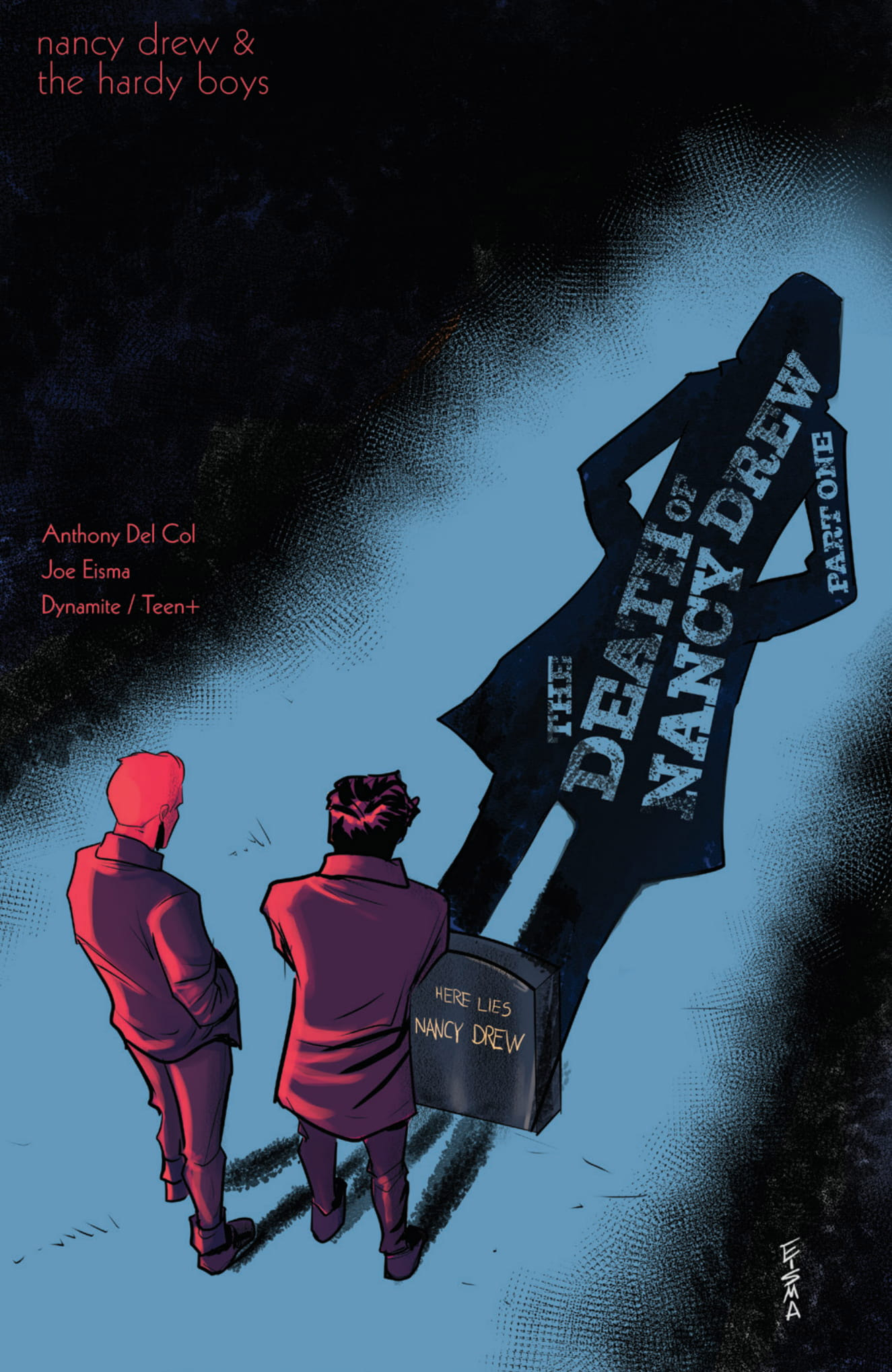 Nancy Drew is dead! Or so it seems. To celebrate her 90th anniversary the famous literary character's mysterious fate is investigated in a new monthly comic series published by Dynamite starting in April. Help solve the case in Nancy Drew & the Hardy Boys: The Death of Nancy Drew (FEB201094)!

We talked with writer Anthony Del Col and artist Joe Eisma to learn more about the new series!
********

PREVIEWSworld: Nancy Drew is currently enjoying quite the renaissance, notably with the very popular CW series, but also the film from a year ago, continuing novels and video games. How does this story stand out as a must-read for fans?
Anthony Del Col: Well, quite simply, this is the biggest and darkest Nancy Drew mystery of all-time! Instead of investigating someone else's death, we're investigating Nancy's, and trying to figure out who, in her small-town of River Heights, would want her dead, and why. It's got all the great elements from the originals, the edginess of the TV series, and a classic, modern-noir feel.
Joe Eisma: Anthony and I are crafting a tale that Drew fans can't miss. It's a deep dive into Nancy Drew lore, but with a modern noir spin with the Hardy Boys along for the ride in integral roles.
PREVIEWSworld: Seems all the Dynamite characters are dying, with Killing Red Sonja also coming out. How literal can fans take this title and how does it come up in this new story?
Joe Eisma: I think in this day and age, readers want to feel there are actual stakes, and death, as a concept and as an inevitability, looms largely over this story. All bets are off!
Anthony Del Col: Well, we open our story with Joe Hardy at the grave of Nancy Drew, so we know this isn't your usual Nancy Drew adventure. And from there we go backwards to figure out how we got to this point. But fear not, there are plenty of twists that'll keep the reader guessing as we move forward.
PREVIEWSworld: Anthony, this follows your previous series with Nancy Drew and the Hardy Boys, The Big Lie (FEB201098). Obviously, this new series is designed for Nancy fans new and old to be able to jump in cold. Though for those who loved that story, can they expect any continuations or references?
Anthony Del Col: We've created this new series to be both a continuation of the previous Ringo-nominated series as well as a "jumping on" point for new readers. It picks up about six months after the events of the last series but in the first few pages everyone's caught up to speed and curious about Nancy's death.
PREVIEWSworld: Across writing and art, how do you approach portraying the three main protagonists distinctly and their relationships with each other?
Joe Eisma: It's tricky when you're working on such iconic and legendary characters. You want to be true to the cores of who they are, but I try to put my own spin on them. Nancy is sheer strength and tenacity, though she has her vulnerable moments in this series. Joe is protective and at times brooding, while Frank brings a little more levity and mischievousness to the book. My focus is always on their acting panel-to-panel and how best to serve the storytelling through their expressions and body language. I feel like over the course of this book, through Anthony's writing and hopefully in my art, readers can see these characters grow and evolve in interesting ways that are true to their characters.
Anthony Del Col: It's unfortunate that a lot of people think of all three as "goodie-goodie" characters. So what we've been able to do is really bring out their distinct personalities but, more importantly, show the conflict between the three as they dive into the seedy underbelly of small-town life. They discover that not only are there hidden things in every town but even within themselves.