Product Changes (01/28)
Jan 28, 2020
PREMIERS

DC ENTERTAINMENT

• Legion of Super-Heroes #4 (DEC190487 / DEC190488, $3.99 ea.) now features art by Ryan Sook and Mikel Janin.

• The Metal Men #6 Variant Edition (OCT198771, $3.99) now has a cover by Walter Simonson, shown here.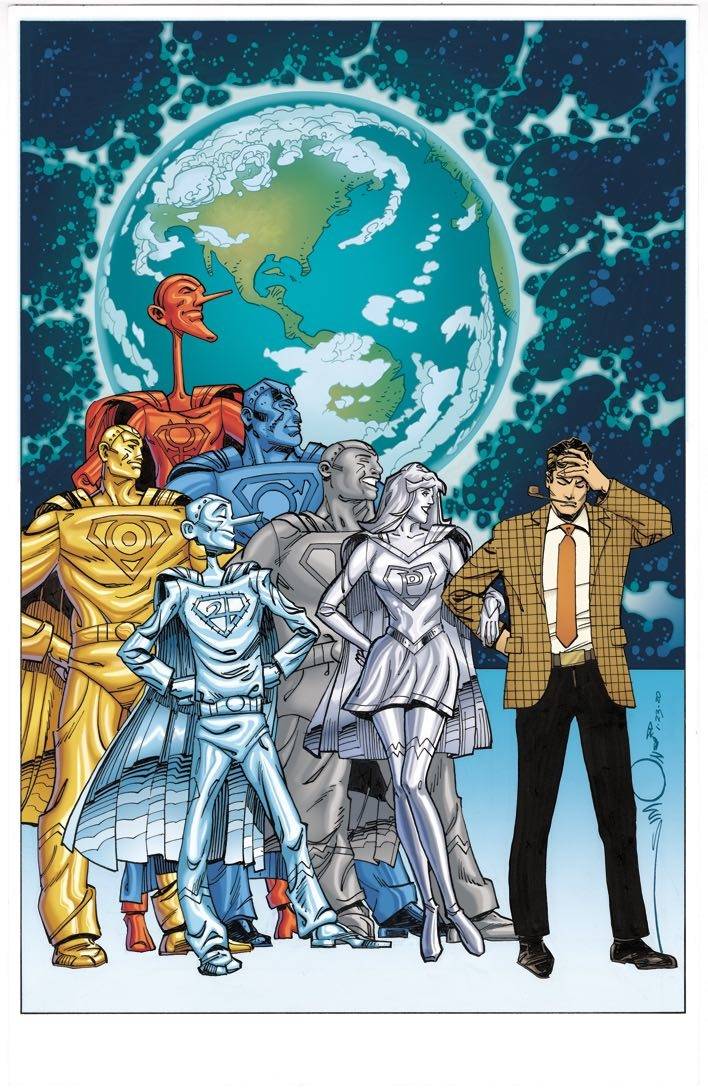 • Titans: Burning Rage #7 (DEC190517) — solicited in DC Previews at $3.99 — is, in fact, $4.99, as listed in the PREVIEWS Order Form.


IMAGE COMICS

• The Old Guard: Force Multiplied #4 (JAN200278, $3.99) & #5 (FEB200193, $3.99) will now run 36 pages, not 33 pages.


MARVEL COMICS

• Captain America #19 (Reg./Var.: DEC190926 / DEC190927, $3.99 ea.) will have interior penciling by Lucas Gomes Werneck and Robert Quinn, along with Jason Masters.

• The Magnificent Ms. Marvel #13 (JAN201002, $3.99) will have interior penciling by Joey Vazquez and not Minkyu Jung.

• Marauders #9 DX (Reg./Var.: JAN200853 / JAN200854, $3.99 ea.) will have interior penciling by Matteo Lolli and not Stefano Caselli.

• The Amazing Spider-Man #41 Garbett Spider-Woman Variant 2099 (JAN200950, $3.99) will have cover art by Ryan Brown.

• Fantastic Four TP Vol. 4: Thing vs. Immortal Hulk (DEC190992, $15.99) will have new cover art by Esad Ribic.


TOYS

• Diamond Select Toys' Tron Select Series 1 Figures (Singles: APR198244 / APR198245 / APR198246) will ship in slim packaging, not Select packaging. As a result, the price of single figures will now be $19.99, not $29.99 each.