Mike Allred Takes You On An Interdimensional Trip with X-Ray Robot
Jan 22, 2020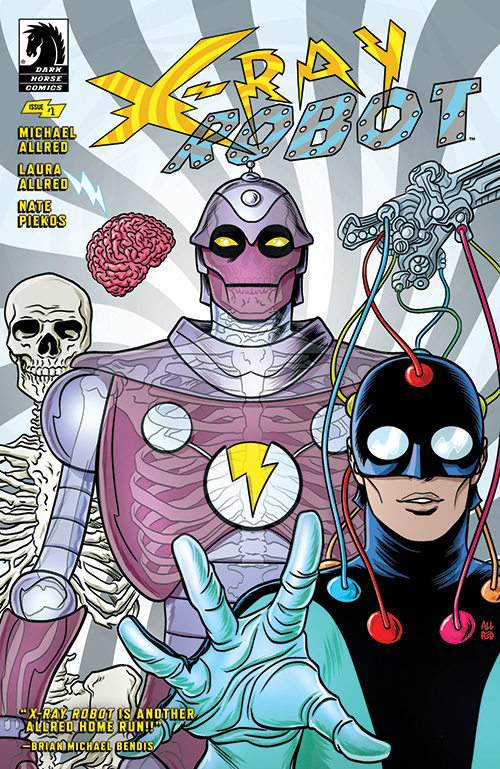 From visionary cartoonist, Michael Allred (Madman, iZombie), colorist Laura Allred (Madman, Catwoman), and letterer Nate Piekos (Stranger Things, The Mask) comes the out-of-this-world road trip X-Ray Robot!
Max is a family man seeking a more interesting life. While conducting a new experiment at work the fabric of his reality is torn before his eyes, and a robotic figure appears claiming to be his 277-year-old self. The robot is able to "X-Ray" multiple dimensions and battles a nihilistic entity from another dimension who wants to take all life to its "Pre-Big Bang" status. Max and the robot embark on an interdimensional road trip through past and future to take down the "Nihilist" and save the universe!

PREVIEWSworld talked with Mike Allred about X-Ray Robot #1 (JAN200303) from Dark Horse Comics, available to preorder now at your local comic shop!
********
PREVIEWSworld: Tell us a little about Dr. Max Wilding and his interdimensional experiment?
Mike Allred: Max and his crew are intent on proving or disproving the existence of other dimensions. Max is very passionate about his work, maybe even obsessed with blinders on. Despite his obsessions he is very keen on putting his family first, or at least keeping them close and sharing his breakthroughs with them.

PREVIEWSworld: How does the Robot "X-Ray" multiple dimensions?
Mike Allred: SCIENCE! That's a Thomas Dolby reference. Wink.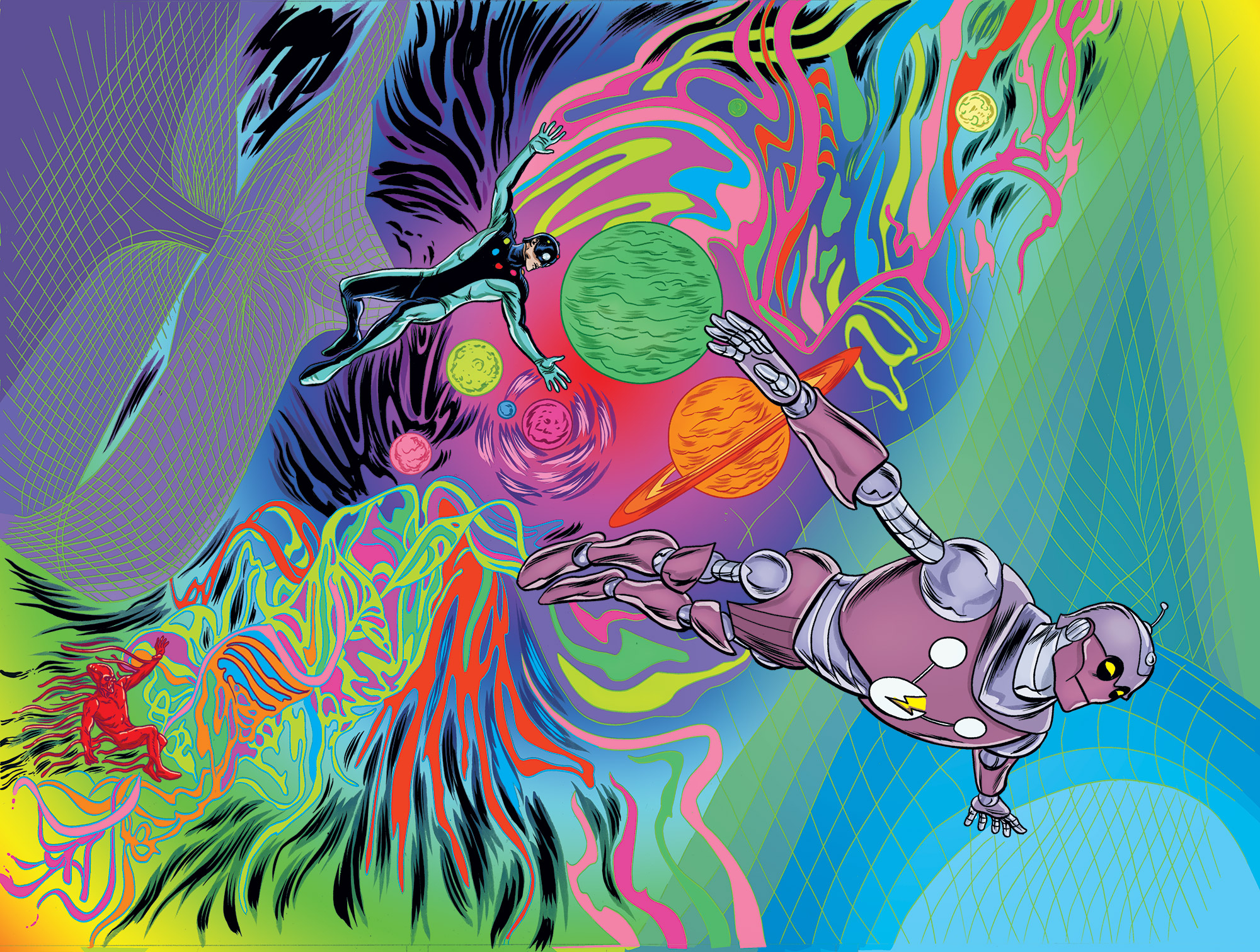 PREVIEWSworld: The first issue gives us taste of the wild trip you'll take us on. How wild does it get?
Mike Allred: Extra special super-secret wild! With a cherry on top.

PREVIEWSworld: In what ways will this miniseries expand upon your "Madmaniverse"?
Mike Allred: You'll see at least one interaction with one of my other creations. Maybe more will be noticed if looking closely.
PREVIEWSworld: Finally, why should we pick up X-Ray Robot at our local comic shop?
Mike Allred: I very much like how you worded that question. We must never EVER take for granted the miraculous existence of comic book shops! And if we want them to continue to exist we need to support them in every way possible. And what better way than to go there right now and beg them to get X-RAY ROBOT on their shelves and return the love. Our dimension DOES have comic book shops, and I want to keep it that way.