Beast Kingdom Deals Two PREVIEWS Exclusive Gambit Figures
Dec 03, 2019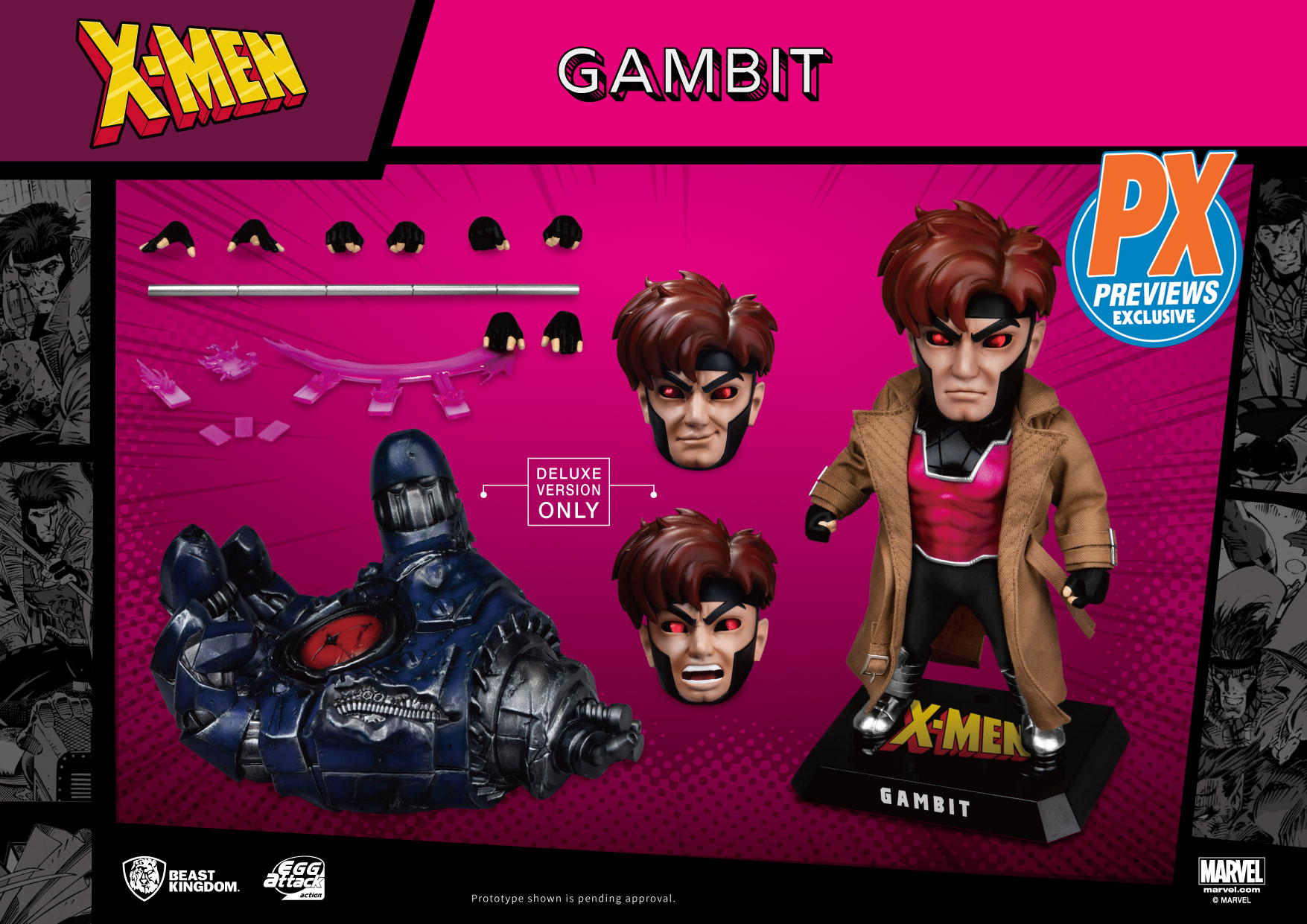 Beast Kingdom is back again with the latest in X-Men Egg Attack Action figures! Gambit, the Cajun with an attitude, first appeared in 1990s Uncanny X-Men #226 and has the ability to control and manipulate pure kinetic energy; charging his playing cards and his bo-staff and turning them into powerful projectiles!
This 6" Gambit, the newest addition in the EAA Marvel Comics lineup includes real elasticated cloth for both his tights and trench-coat, making it perfect for those mid-air poses! With 26 points of articulation and a host of accessories including charged playing cards and the infamous bo-staff, this Gambit figure is ready for any type of action!
For the ultimate experience, the DX Version Gambit includes one additional face-sculpt along with a battle-damaged painted Sentinel Robot Palm as an amazingly detailed platform for Gambit to show off his skills.
Preorders for the PREVIEWS Exclusive Gambit EAA-0090 Regular Version (OCT198787, SRP: $79.99) and Gambit EAA-0090DX Deluxe Version (OCT198788, SRP: $99.99) are available now at your local comic shop! Gambit is currently expected to arrive in stores August 2020. See more images of the figures using the PREVIEWS Prevue link below!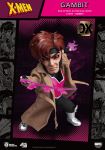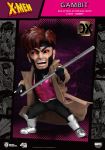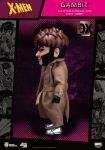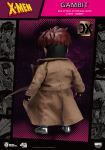 Click to View