Manga Monthly: You'll Never See 'Em Coming!
Nov 18, 2019
by Carrie Wood

Welcome back to Manga Monthly! Since things are really starting to get chilly out there, why not cozy up with a few good books? We've got plenty for you this month, so buckle up for some highlights from the November PREVIEWS catalog that will be arriving in stores near you soon!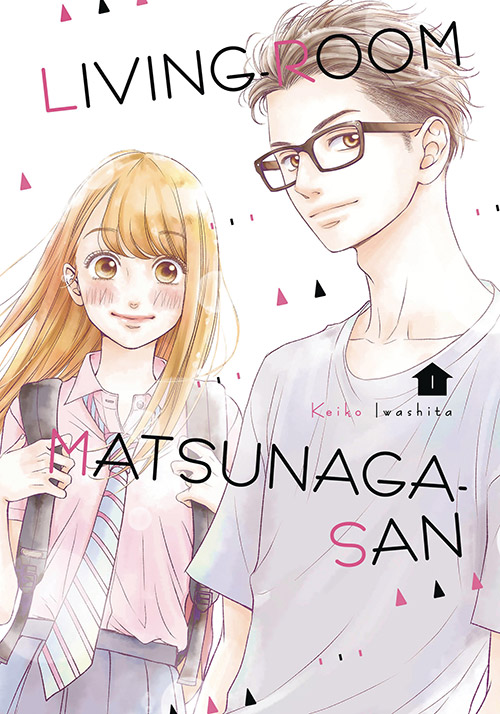 Kodansha Comics gets us started this month with a brand-new series, Living Room Matsunaga-San (NOV192181)! This sweet romance stars a high school girl who learns to live on her own, win at high school, and experience first love, all in a boarding house whose living room is home to the odd (but handsome) Matsunaga-san. After her parents leave to care for her ailing grandmother, high schooler Miko "Meeko" Sonoda moves into her uncle's boarding house. There, she meets its rather unusual residents, including the oldest of the bunch: the grumpy mother hen Matsunaga-san. With the help of her housemates, Meeko begins to adjust to her new life away from her parents, but Meeko soon learns that no matter how far away from home she is, she's still a young girl at heart, especially when she finds herself falling for Matsunaga-san.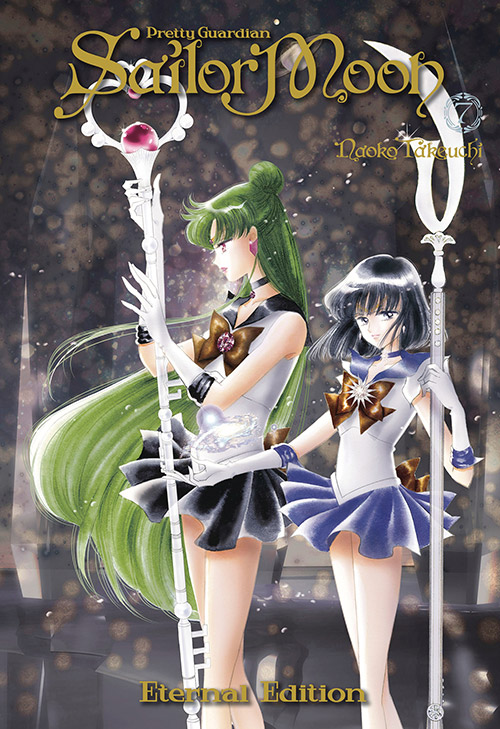 Kodansha is also continuing their fabulous re-release of the all-time great magical girl series with the next volume of Sailor Moon Eternal Edition (NOV192183)! If you somehow don't already know the story of Usagi, a teenager who's a bit of a crybaby but has the ability to turn into the powerful Sailor Moon in order to defend her friends, well… this is the best place to start!
The Eternal Edition volumes feature all new, gorgeous color illustrations on the covers from creator Naoko Takeuchi, plus boast a fabulous holographic coating, premium paper, French flaps, and perhaps most importantly, an all-new translation. This is absolutely the best version of Sailor Moon on the market and is a must-have for new and veteran fans!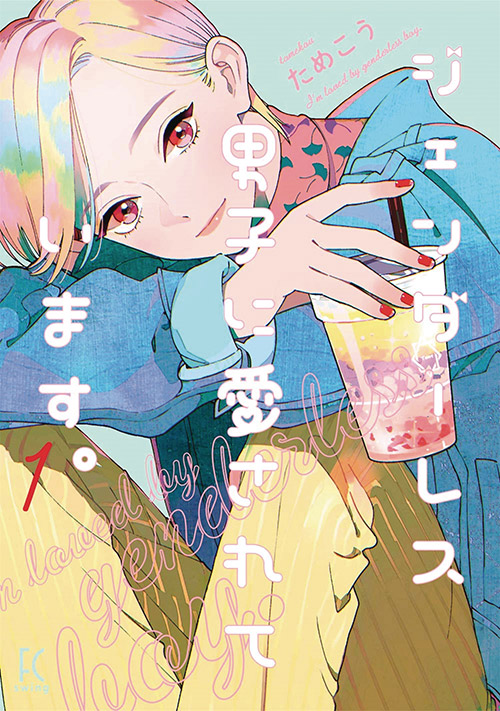 Seven Seas Entertainment has some great new books headed your way, including My Androgynous Boyfriend (NOV192205)! Wako and her androgynous boyfriend don't exactly have the most traditional of relationships. She spends her days working hard in the world of publishing, while he spends his time obsessing over fashion and makeup, all with the goal of making himself beautiful just for her. This romantic slice-of-life story is about love, relationships, and breaking with tradition!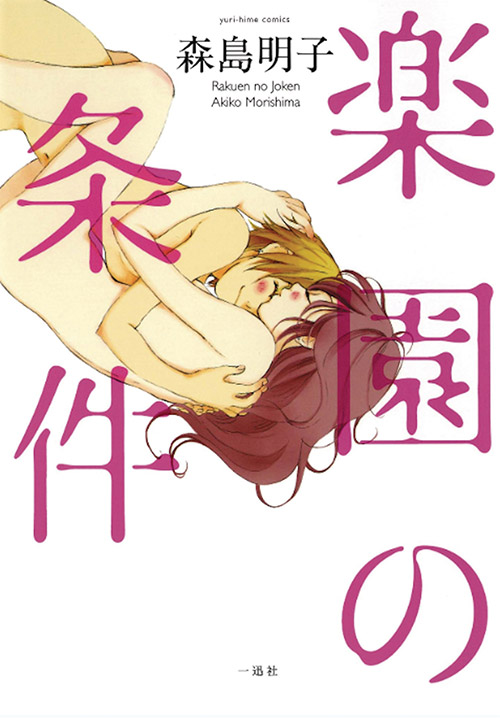 Conditions of Paradise (NOV192200) is another great romance story from our friends at Seven Seas! Two women in their twenties fall in love and learn to navigate work, a relationship, and adulthood. Sarina is a sensible, level-headed office worker who likes to plan everything down to the smallest detail. But one thing she didn't plan was falling for her best friend, flighty freelance writer Sumi! Can the two women make a relationship work despite their very different lifestyles?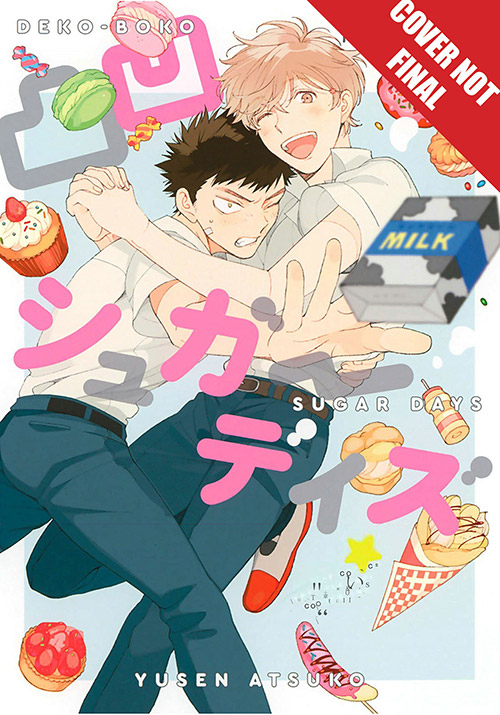 Tokyopop has a new story of their own with the first volume of Deko-Boko Sugar Days (NOV192049)! Yuujirou Matsukaze has been close friends with Rui Hanamine since the two of them were children, and at that time, Yuujirou was the one who stood up for and took care of his adorable, soft-hearted friend. But as it turns out, Yuujirou's childhood dreams end up growing a little too big to handle — or, rather, too tall! At over six feet in height, the cheerful and happy-go-lucky Rui towers over his would-be protector... and still has no idea Yuujirou's had a crush on him since they were kids!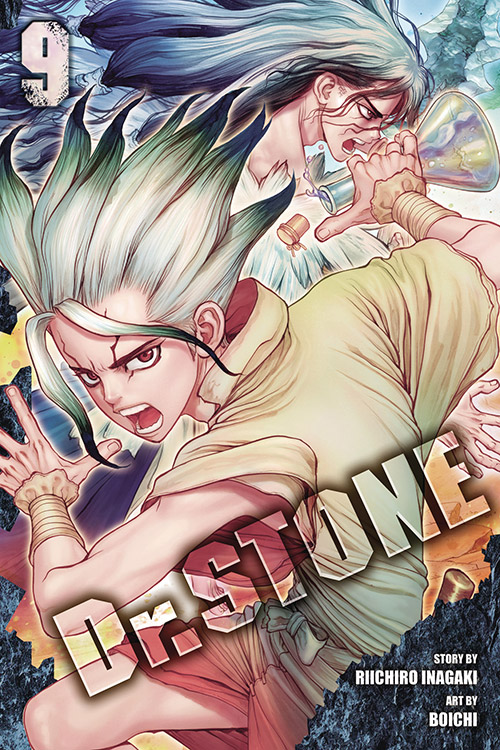 It's proven to be a smash-hit this anime season, and now Viz Media is continuing the success with the latest volume of Dr. Stone (NOV192085)! If you've been following the anime series, now's the time to get caught up – and get ahead – with Senku and the Kingdom of Science!
In this volume, it's the final showdown between Tsukasa's Empire of Might and Senku's Kingdom of Science! Senku and his allies are ready to steal back the miracle cave, but the entire operation hinges on the first 20 seconds of battle! Which will lead humanity into the future: science or strength? The fateful countdown starts now!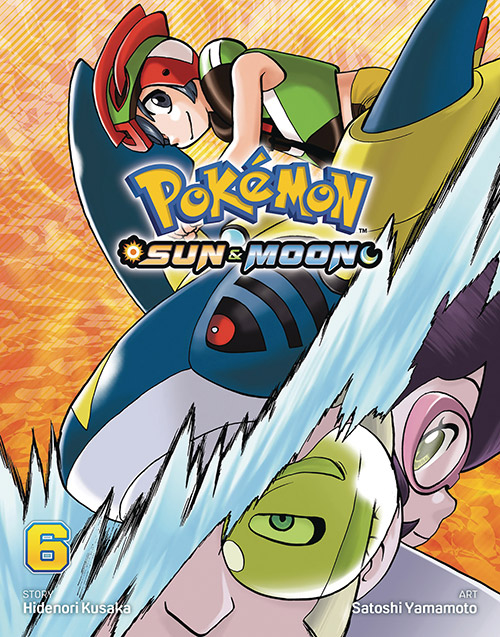 Viz is also continuing to catch 'em all with the next volume of Pokémon: Sun and Moon (NOV192092)! The Pokémon manga continues to be a great all-ages romp, and now with Sword and Shield having just hit the Nintendo Switch, this may help scratch any itches for more Pokémon content! In this volume, Sun gets a new paying gig searching for Zygarde Cells dispersed throughout the Alola region. What makes them so valuable? Then he is drawn into an epic battle between a group of trial captains and mysterious entities known as Ultra Beasts, who are attacking the world through a rift in the sky!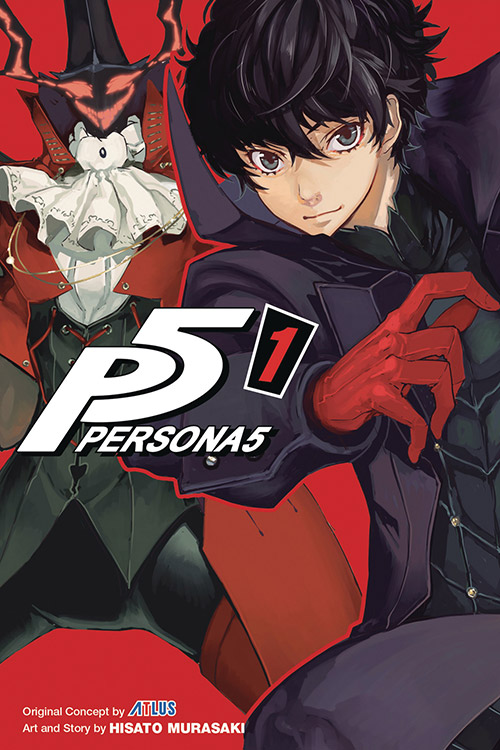 You'll never see it coming – it's the Persona 5 manga (NOV192082) from Viz! Though it'll hardly be your "Last Surprise," this book is one to take with you when you "Wake Up, Get Up, Get Out There" on your way to a "River in the Desert…" okay, alright. I'll stop.
Not familiar with the story of the smash-hit video game? Akira Kurusu thought he was doing the right thing, rescuing a woman who was being attacked. Instead he was framed for assault. Expelled from his school and sent away from home, he is reenrolled in Shujin Academy in Tokyo on probation. The trouble starts his first day when he comes across delinquent Ryuji Sakamoto and the two somehow stumble into a castle in an alternate reality. Caught by the castle's king, the schoolteacher Kamoshida, Akira discovers his will to rebel and awakens the power of his Persona! With Persona 5: The Royal on the way in early 2020, now's the best time to get caught up on the story before heading back into Mementos with the Phantom Thieves!
Yen Press is bringing a bunch of great new books your way, starting with Cautious Hero: The Hero is Overpowered by Overly Cautious (NOV192122)! Ristarte summons a hero who excels in every area to assist her. He's everything she expected him to be except for one, tiny thing: this anxious hero can't do anything unless he's absolutely sure nothing can go wrong!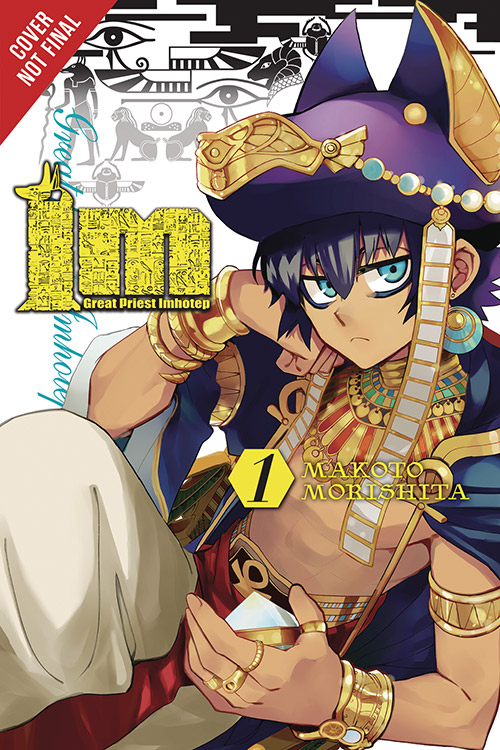 Another new volume from Yen Press is I'm Great Prince Imhotep (NOV192125)! From the sands of Ancient Egypt to the streets of modern Japan, the newly resurrected Great Priest Imhotep traverses time and space on the hunt for the magai, devious beings with an appetite for destruction who impersonate the gods! When schoolgirl Hinome crosses paths with this illustrious ancient, is her loner lifestyle about to change for the better...or for the worse?!
That's it for us this month, but be sure to stay tuned for more highlights next month – and be sure to pick up a copy of PREVIEWS for yourself to see the full lineup of manga headed your way from these and other great publishers!