Are You Ready For Valiant 2020? You Should Be
Nov 09, 2019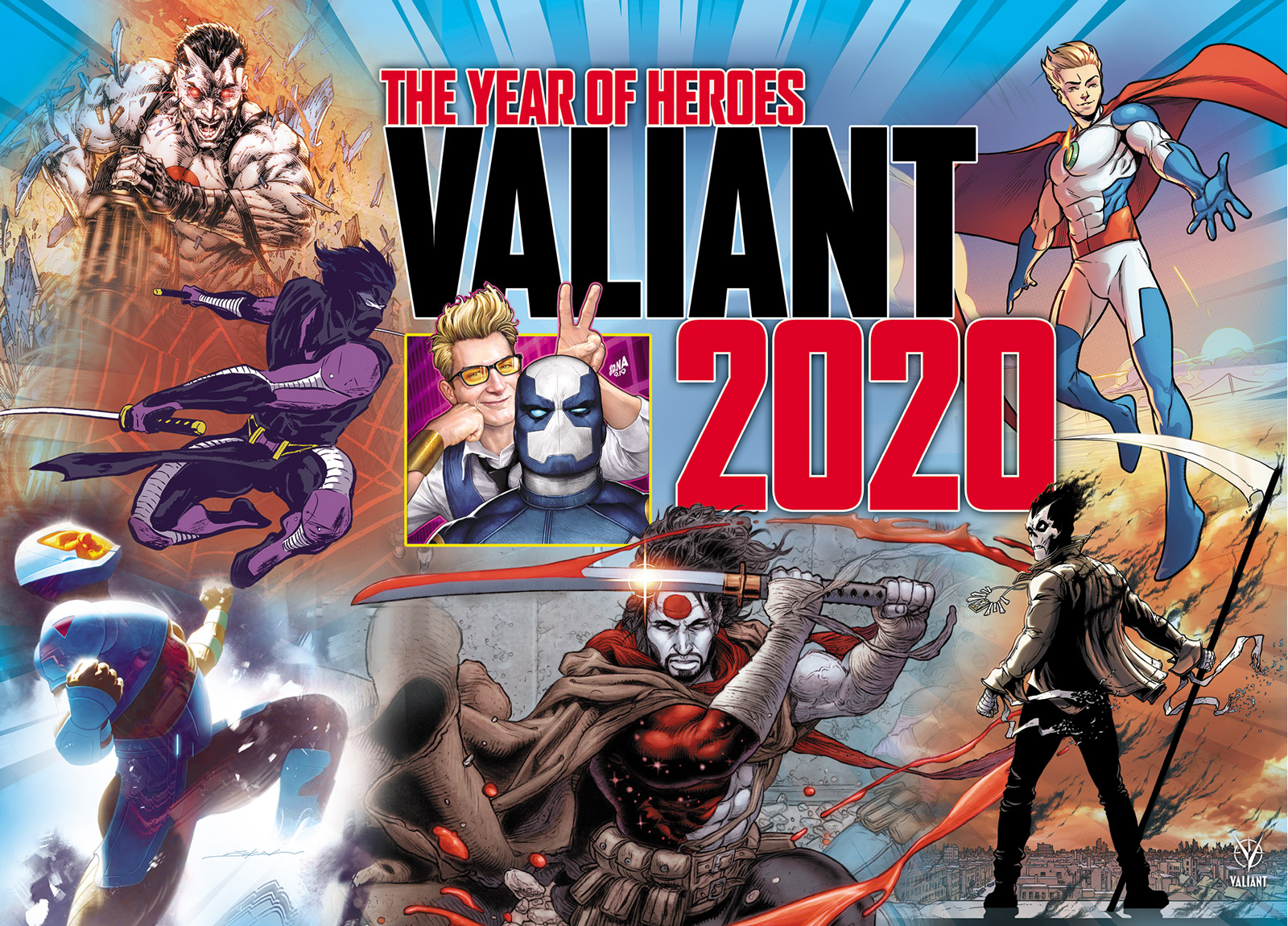 Whether you're a long-time Valiant fan or a new reader looking to experience the most exciting super-hero universe in comics today, 2020 is a can't-miss year that will raise the bar on comics!
Each month, Valiant will be debuting brand-new series for iconic characters like X-O Manowar, Shadowman, Ninjak, and Harbinger as well as new fan-favorites like Punk Mambo and Savage and brand-new characters that will captivate readers and take the Valiant Universe to the next level!

First up in 2020, Quantum & Woody (NOV191965) returns in a series from Unbelievable Gwenpool's Chris Hastings and Curse Words' Ryan Browne. Q&W may be the world's worst super-hero duo, but they're also Earth's last hope against a league of mad scientists hell-bent on destroying the world! Why should you pick up Quantum & Woody? Hastings explains: "I wanted Quantum and Woody's arcs to consist of totally fun and satisfying single issue stories. Each one is a new angle on the wild and varied life of The World's Worst Superheroes, with some through-lines that slowly build into the larger arcs. You can pick up any issue out of order and enjoy it, but you're also rewarded for reading all of them, finding clues, seeing the larger context play out."

Later in 2020, Dennis "Hopeless" Hallum (Spider-Man: City At War) and Emilio Laiso (Star Wars: Doctor Aphra) upgrade Valiant's armored Visigoth in a new X-O Manowar series, Shadowman explores The Dead Side and the loa that rides the world, plus new series for Ninjak, Harbinger, Punk Mambo, Savage, and more!

Plus, there are new heroes, like Doctor Tomorrow — a fun super-hero series about a young man who will face the hero… and villain… he will become across the dimensions — as well as a debuting super-hero on the hunt for a serial killer in Valiant's new murder mystery series!

And Rai and Bloodshoot, from Dan Abnett, Juan Jose Ryp, Tim Seeley, and Marc Laming cannot be forgotten as Bloodshot makes his cinematic debut on February 21 in a film starring The Fast and the Furious' Vin Diesel as Valiant's super soldier alongside Guy Pearce, Sam Heughan, and Eiza Gonzalez!

"Valiant has always been about the future of comics," says Valiant Publishing Fred Pierce. "With Valiant 2020 we're going to continue to raise the bar for great stories with the best characters and creative [talents] in the industry." Senior Editorial Director Robert Meyers: "Valiant 2020 will be a…vision…of the future of comics."

Valiant has new and exciting projects ahead, and the energy and excitement begins with January's Quantum & Woody then carries on throughout the year. Buckle up, it's going to be one fun ride, whether you're new to the Valiant Universe or a long-time fan!

The future of comics begins here!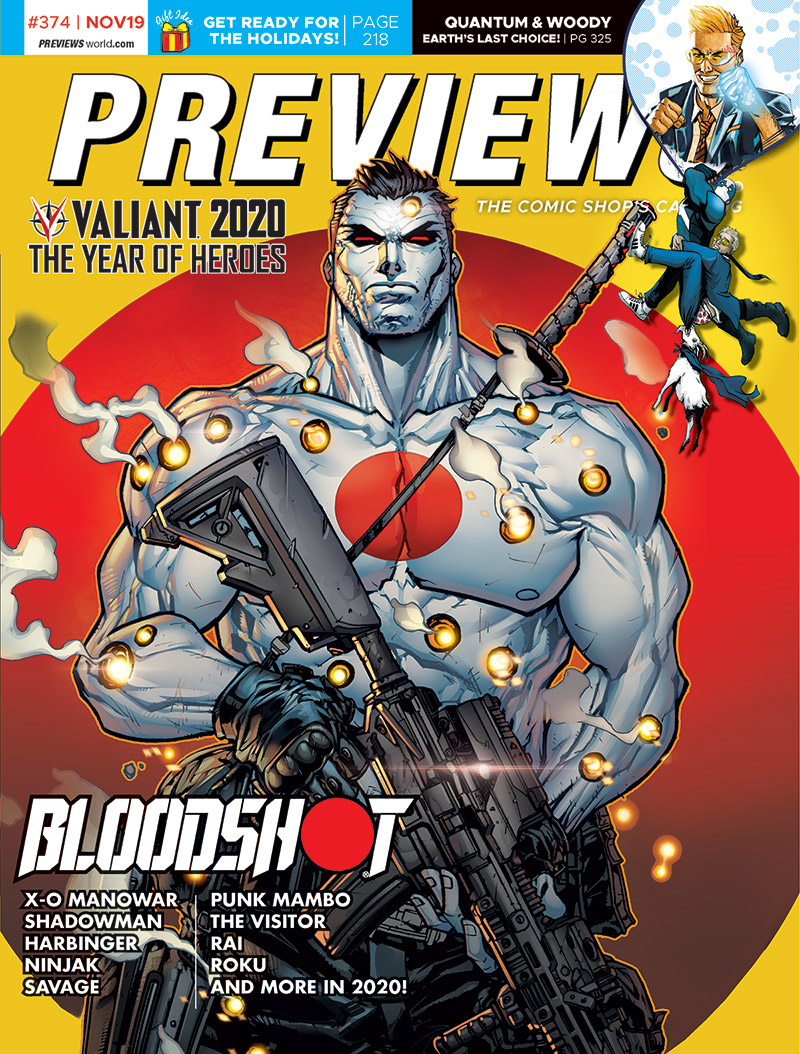 Click here to see all the Valiant titles in the November PREVIEWS!