Great Gifts for Video Game Fans
Nov 06, 2019
Whether they're glued to the screen battling online, casually playing on a handheld device, or questing in an RPG, it seems there is a video game fan in every household. But if you're trying to buy gifts for a gamer, you might have already noticed that they already have all of the games!
Well, don't worry, PREVIEWSworld can give you a 1UP with these great gift ideas for the gamers in your life -- all available now at your local comic shop!
DARK HORSE COMICS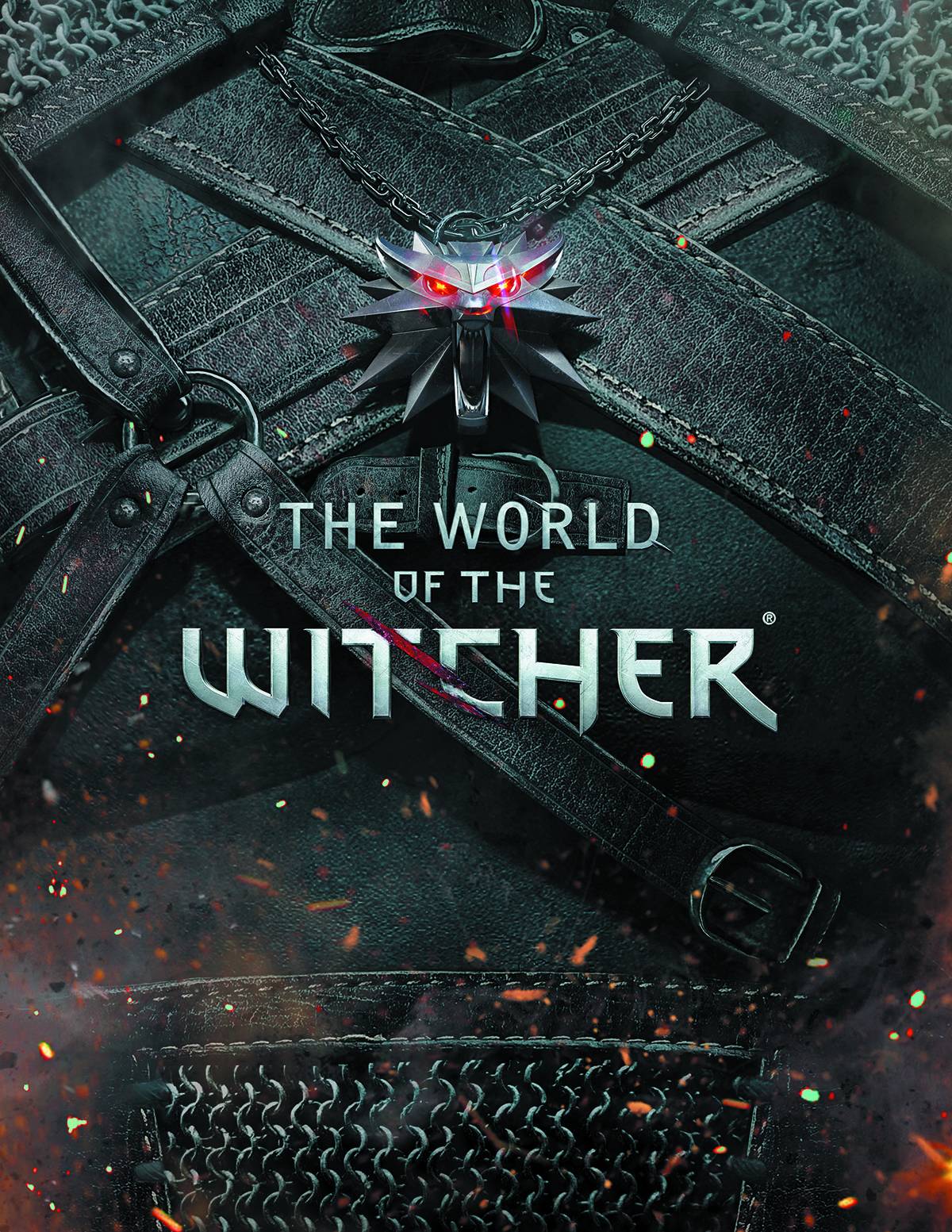 Dive deep into the world of monster hunters, as prominent characters from The Witcher take you on a guided tour of the fascinating dark-fantasy adventure. This gorgeous, illustrated hardbound volume contains in-depth knowledge about the locales, the deadly beasts that inhabit them, and the lethal weapons used to put them down.
In Shops: May 20, 2015
SRP: $39.99
PREVIEWS Page #62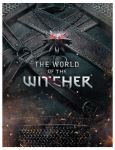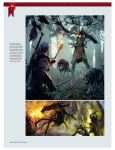 Click to View

IDW PUBLISHING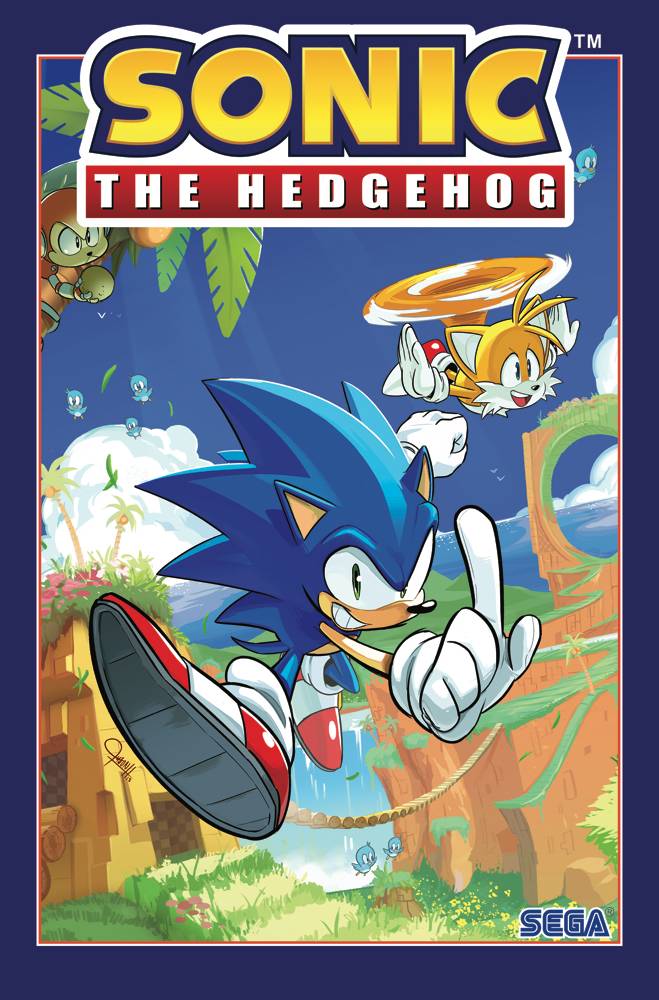 (W) Ian Flynn (A) Tracy Yardley, Adam Bryce Thomas, Jennifer Hernandez, Evan Stanley, Jim Amash, Bob Smith (CA) Tyson Hesse
The evil genius Dr. Eggman has been foiled-but the work of Sonic the Hedgehog isn't over yet! In the aftermath of the latest epic battle, rogue robots continue to attack small villages around the world. In order to succeed, Sonic will need the help of his friends Tails, Knuckles, and Amy, along with some new and surprising allies. This new collection from acclaimed writer Ian Flynn features the blue blur like you've never seen him before. Gotta go fast!
In Shops: Aug 22, 2018
SRP: $15.99
PREVIEWS Page #146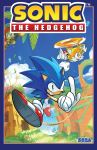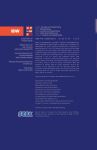 Click to View

DYNAMITE
(W) Nick Hurwitch (A) Various (CA) Bandai
Twenty-five years ago, Namco released Tekken and redefined the fighting game genre in three dimensions. Known for its deep gameplay, cutting edge graphics, and operatic lore, Tekken has become synonymous with the PlayStation brand while remaining one of the last vestiges of the arcade. The Art of Tekken: A Complete Visual History follows the series history through a visual feast of iconic games and characters, as well as in-depth interviews with the Bandai Namco developers who made it a reality and the players who made it a phenomenon on its way to becoming one of the best-selling fighting game series in history. It's a complete visual retrospective of one of the most indispensable parts of gaming history, over a quarter century in the making, including art from all seven games of the franchise and more.
In Shops: Jul 10, 2019
SRP: $39.99
PREVIEWS Page #198
UDON ENTERTAINMENT INC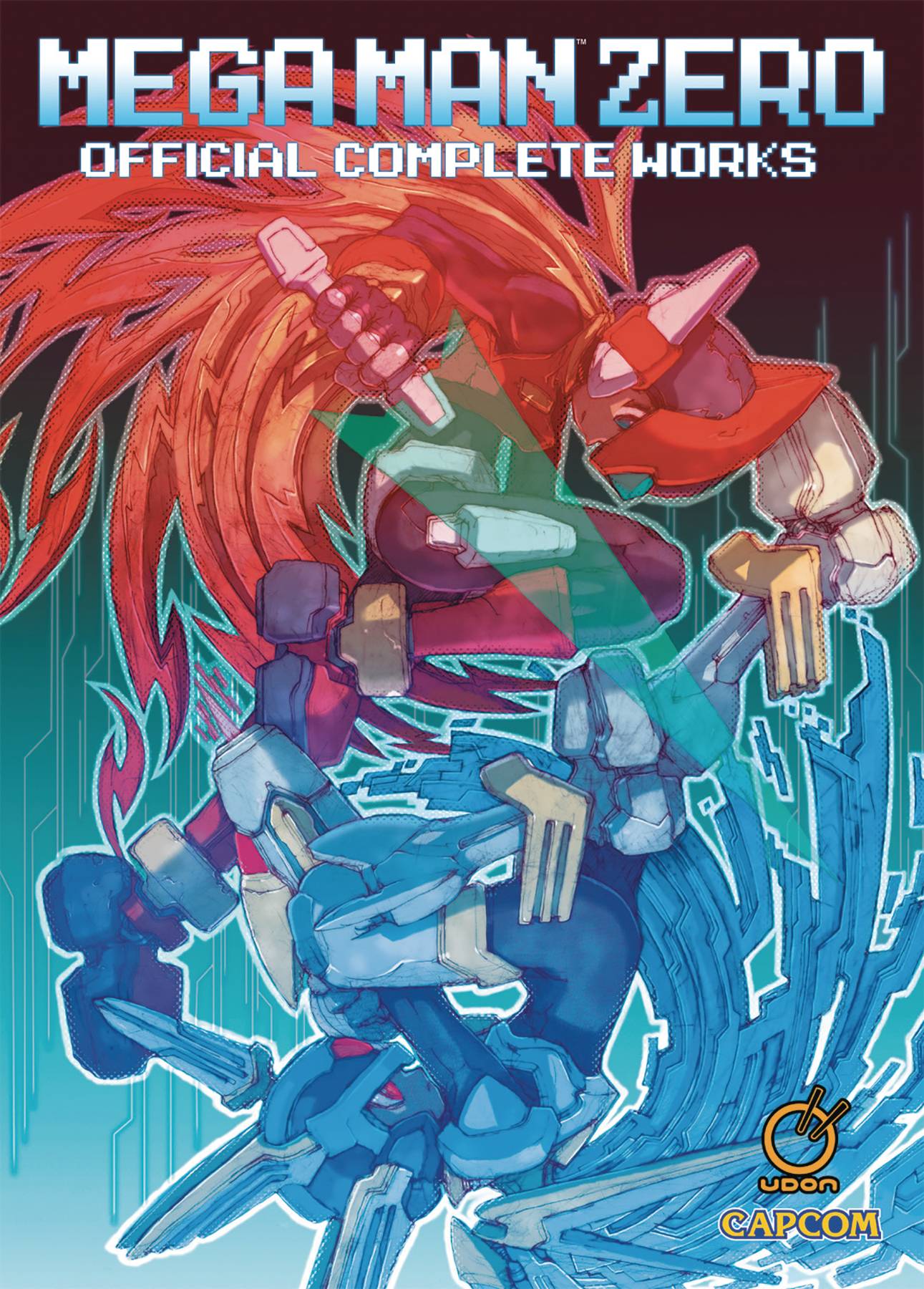 New Hardcover Edition! The Mega Man Zero series is a fan-favorite Mega Man spin-off known for it's exciting gameplay, stellar character designs, and engaging story. MEGA MAN ZERO: OFFICIAL COMPLETE WORKS collects the unique artwork of the series, and is filled with character designs, concept sketches, location artwork, key visuals, item charts, creator interviews, and more! A must-have for all video game fans and inspired artists!
In Shops: Jun 05, 2019
SRP: $44.99
PREVIEWS Page #410
DARK HORSE COMICS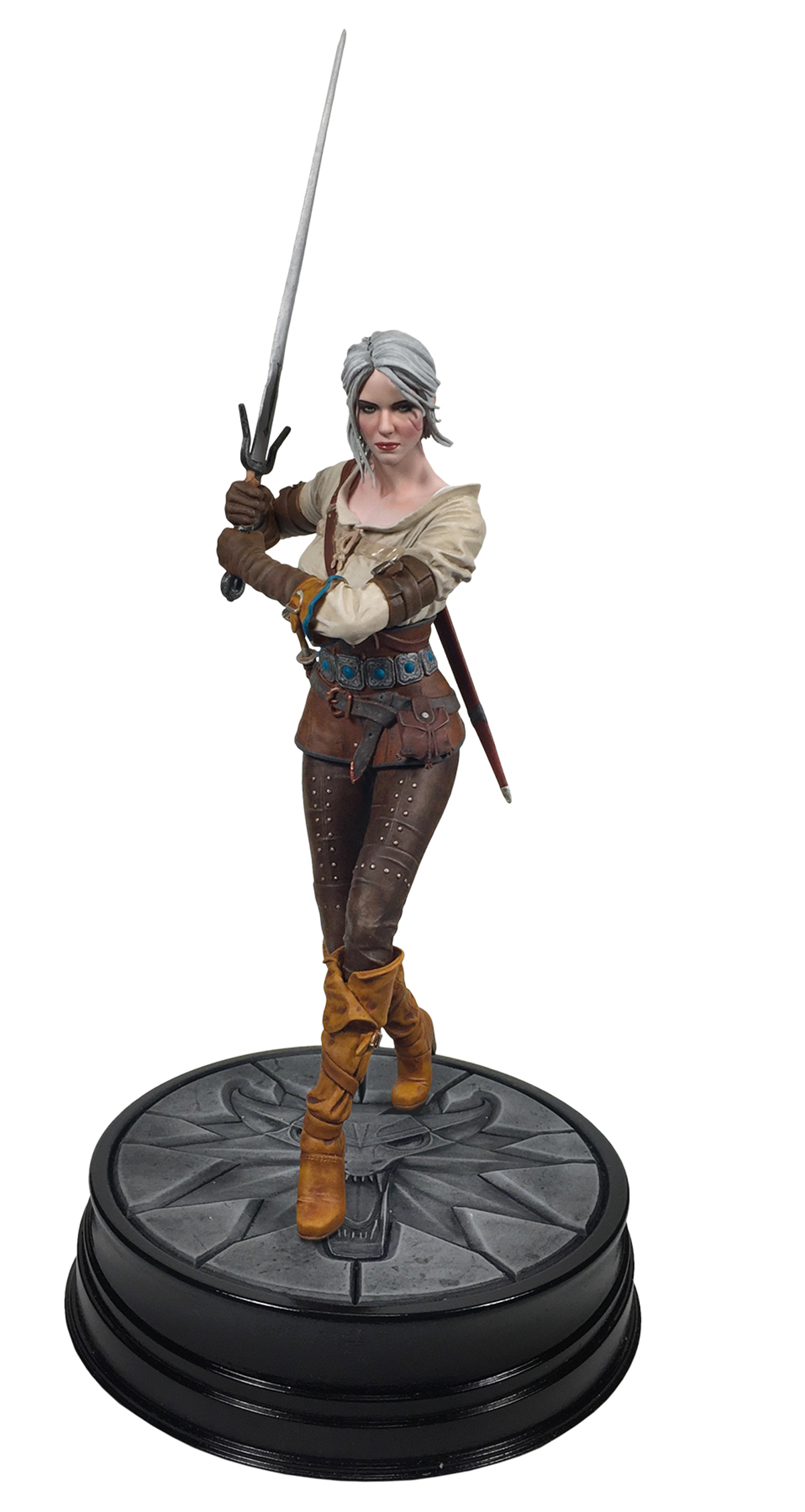 The Witcher 3: Wild Hunt, based on the best-selling fantasy novels by Andrzej Sapkowski, was the most popular and critically acclaimed video game of 2015. Dark Horse Deluxe is proud to announce, in partnership with CD Projekt RED. Joining the previously solicited Geralt and Triss are Ciri, Yennifer, and Eredin (the Wild Hunt King). Each figure is about 8" tall and includes a 1.5" base. Each deluxe figure is designed to the character's likeness, custom painted, and displayed in deluxe window box.
In Shops: Feb 06, 2019
SRP: $39.99
BANDAI AMERICA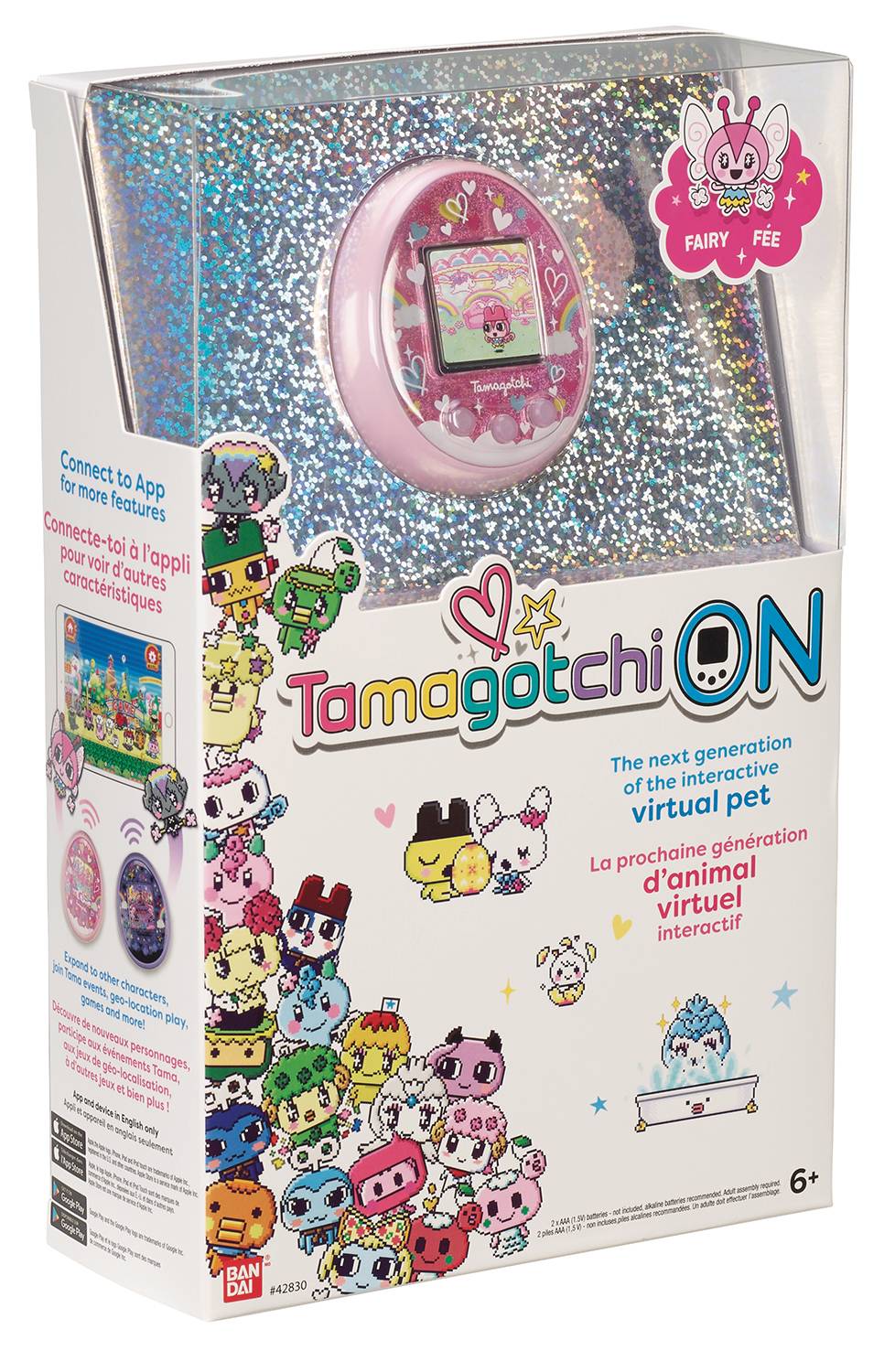 From Bandai America. Tamagotchi is back with the next generation of the interactive virtual pet called Tamagotchi On with a fairy theme and a pink shell! Nurture your Tamagotchi character and explore Tamagotchi Planet. There are various activities to keep your character happy including marrying to raise your next My Tama which has features from both of its parents. There are millions of My Tama characters each with their own unique look! You can also connect to your friend's Tamagotchi On or the Tamagotchi On App for even more things to do. The next generation of kids will be excited to have their own digital pet! Ages 6+

In Shops: Aug 07, 2019
SRP: $59.99
JAKKS PACIFIC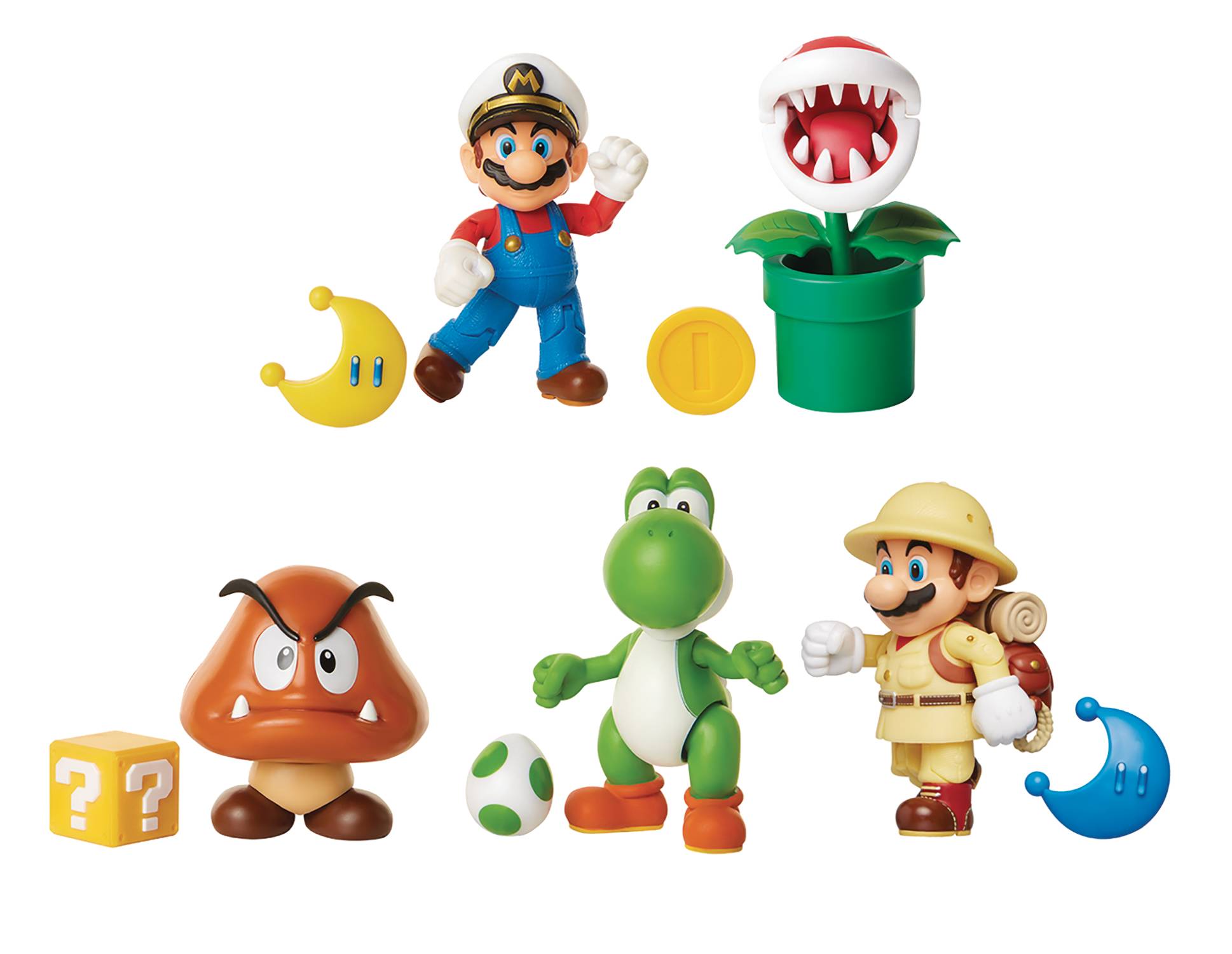 Enjoy the World of Nintendo with these 4" action figures! Characters like Mario and Yoshi are here to join your collection of Nintendo collectibles. Each character comes with a bonus accessory and multiple points of articulation.
In Shops: Jan 08, 2020
SRP: $10.99
PREVIEWS Page #1054
SQUARE ENIX INC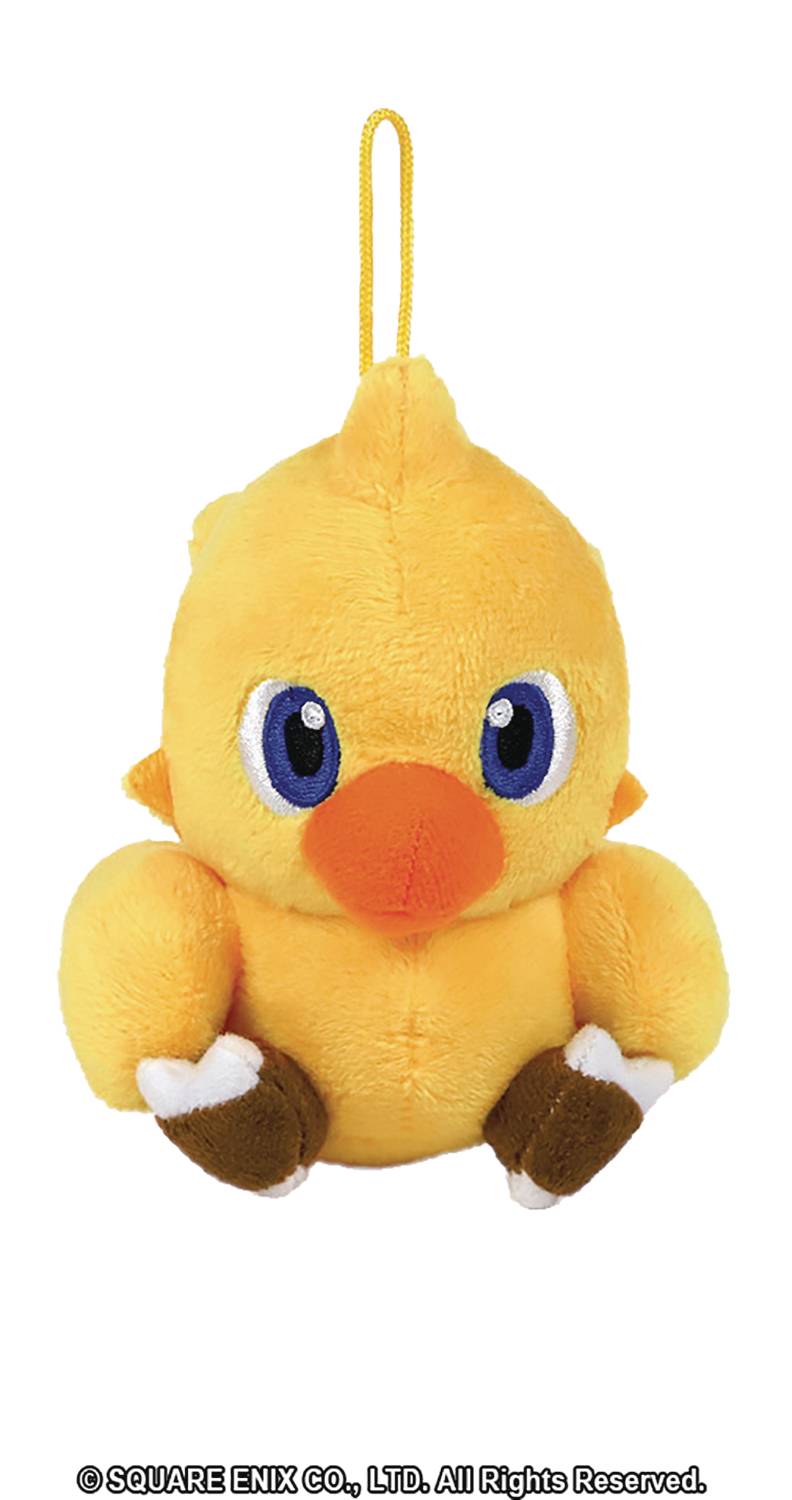 From Square Enix. Final Fantasy mascot characters join the fray as palm-sized plushies! These adorable critters can be used to decorate your space, or attached to your bag to carry with you. Four styles to collect, including Tonberry, Chocobo, Moogle and Cactuar!

In Shops: Oct 16, 2019
SRP: $17.99
DIAMOND SELECT TOYS LLC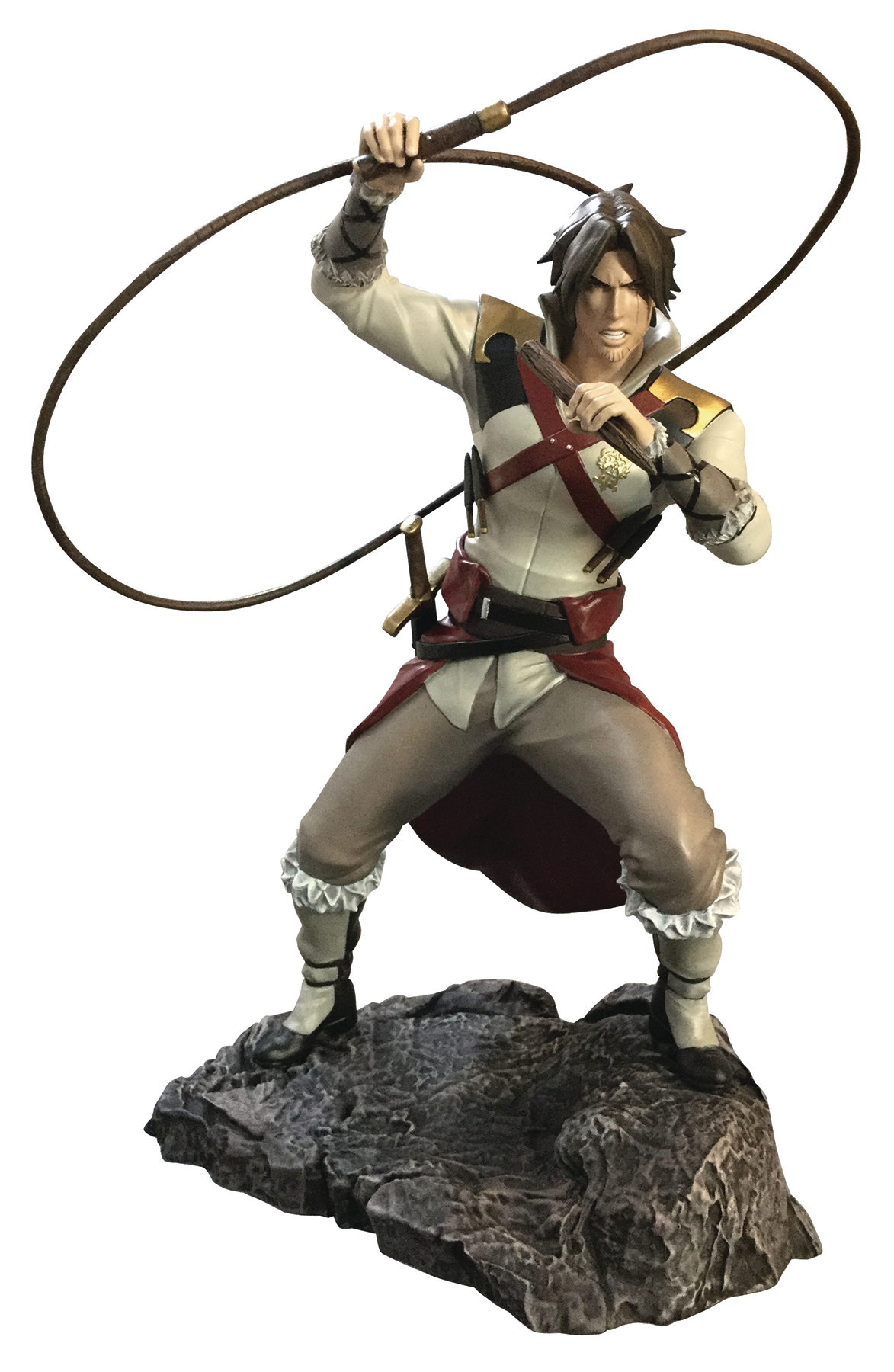 A Diamond Select Toys release! The last Belmont returns! Trevor Belmont muscles his way into the Gallery PVC line with this dynamic diorama, based on the hit Castlevania TV series on Netflix! The hard-living hero double-fists a wooden stake and his trademark whip, ready to take down whatever creature of the night crosses his path. Measuring approximately 9 inches tall, this PVC sculpture is made of high-grade plastic and features detailed paint applications. Designed by Caesar, sculpted by Rocco Tartamella! Packaged in a full-color window box.

In Shops: Oct 16, 2019
SRP: $49.99
PREVIEWS Page #1015
TMP TOYS / MCFARLANE'S TOYS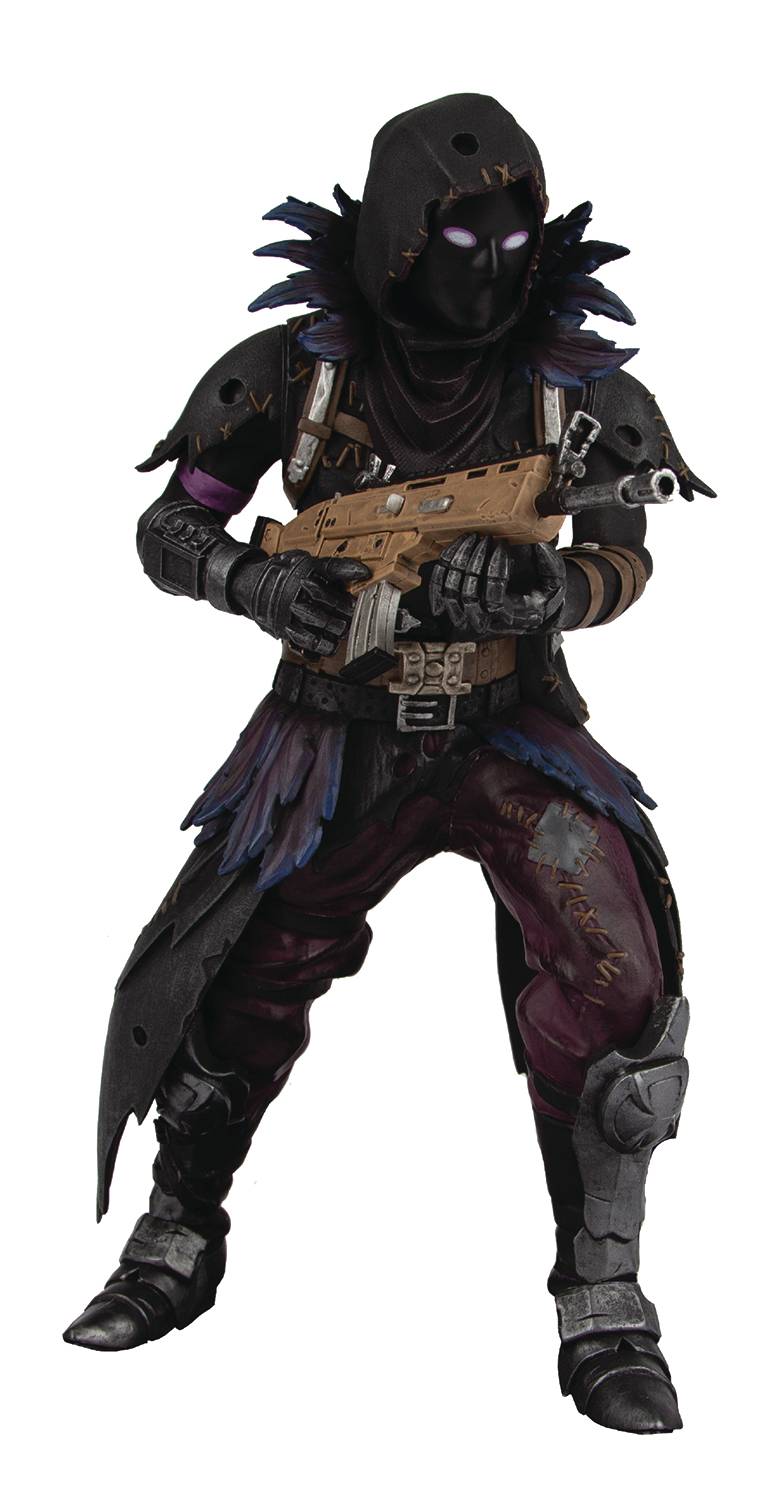 From TMP/McFarlane's Toys. The every ominous Raven is on the horizon, he will strike fear into your enemies as he stands triumphantly. Ready for battle with the included Legendary Scar Assault Rifle, this Raven is directly sculpted and painted from in-game assets! With premium detailing and 5 points of articulation, Raven stands tall on a Fortnite branded display base and is showcased in premium glossy Fortnite themed window box packaging.

In Shops: Jun 26, 2019
SRP: $39.99
See more gift ideas in the PREVIEWS Gift Guide!