See the Agents of Alter Nation in Action on Talking Toys
Oct 31, 2019
Panda Mony Toys is introducing a new line of original action figures harkening back to halcyon days when toy lines like Masters of the Universe and GI-Joe created new worlds and characters that captured the imaginations of kids and collectors. To see more of these new toys in action check out the latest Talking Toys video above for detailed close-ups and demonstrations of play features from host Natasha Vineyard aka Cannon Doll-X!
The backstory behind the world of Alter Nation will be further unveiled in an upcoming Dark Horse comic book launching in 2020 from writer Tim Seeley (Grayson, G.I. Joe: A Real American Hero) and artist Mike Norton (Battlepug, Grumble). Can't wait until next year? Good news! Dark Horse is offering eager Alter Nation fans a free 12-page preview of the comic you can read right now! Just click here to download.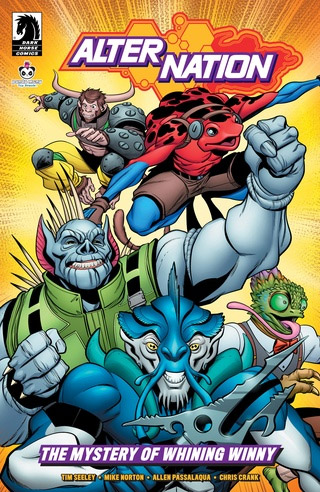 Alter Nation: The Mystery of the Whining Winny Cover Art

The figures of Alter Nation are the product of a military experiment on a remote island in the Pacific Ocean. The Alter Nation is a team of human-animal hybrids given extraordinary powers and abilities to create the ultimate soldier. Known as the GK Delta Special Forces Team, they uncover the secret conspiracy that created them while also saving a humanity that fears them! Developed by asking kids what they wanted in a new line of action figures, the first phase of Alter Nation figures will be shipping to stores later this year!
Releasing in two assortments, featuring Basic and Medium figures, each Alter Nation figure will come with their own original mini-comic introducing you to the character, unique play features, and fun character specific accessories. Join the team! You can still order them at your local comic shop!
The Alter Nation Basic Figures (AUG192774) will retail for $21.99 and include Albert VIII, the team prankster with functioning whoopee cushion; Sham, the human/chameleon hybrid spy with mixed loyalties and a sticky tongue; El Ray, the team's electrifying amphibious leader! Each figure comes with their own unique accessories and features all ready for action!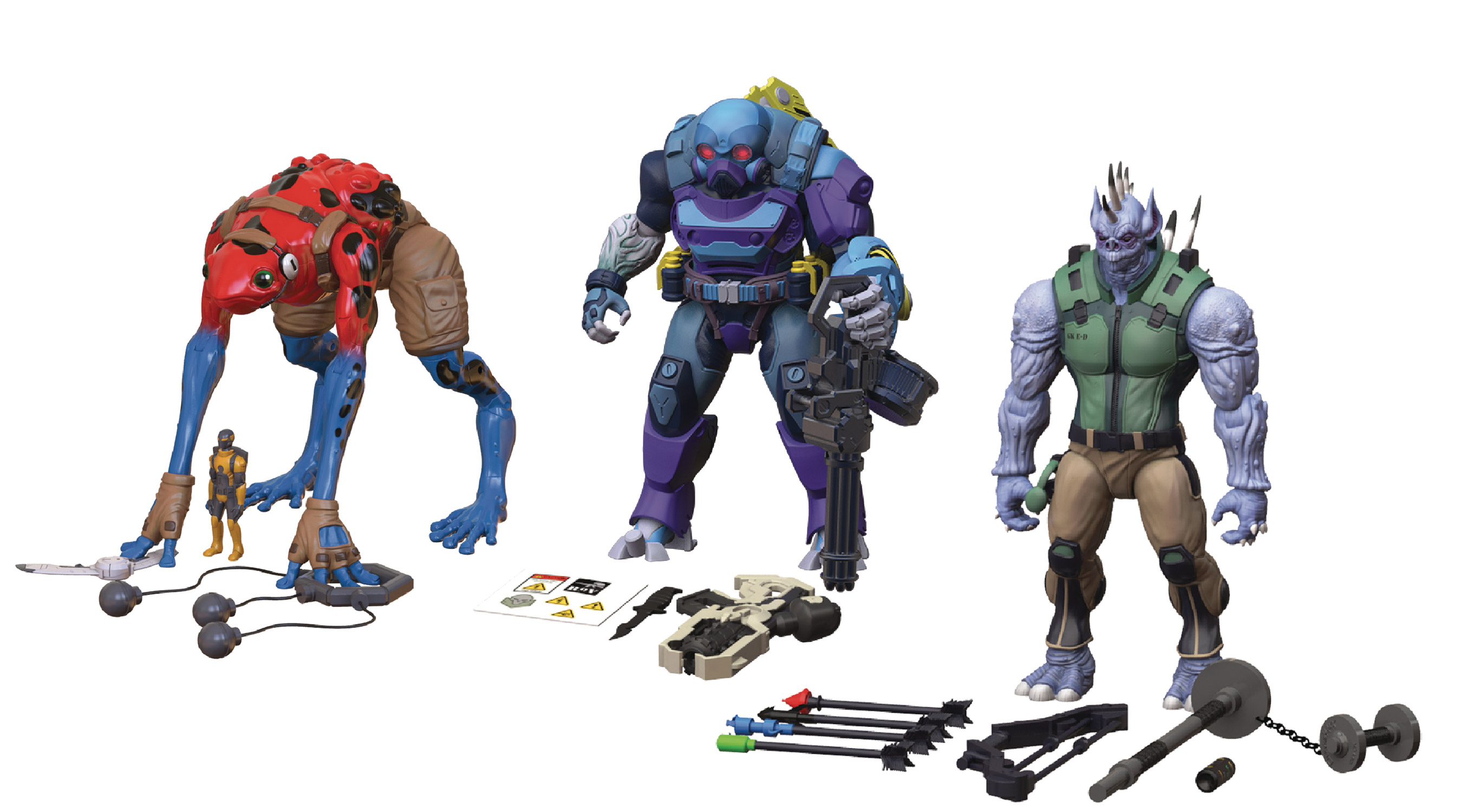 The Alter Nation Medium Figures (AUG192778) will retail for $24.99 and include Quillory, the heavy metal fan armed with a barbell and launching quills; Daart, the team's young recruit eager to hop into action; and Sabotage, the cyborg mutant with glowing red eyes who seeks to destroy the GK Delta Special Forces Team at all costs! These brutes come complete with character specific accessories and play features.