Flashback to 1978 with Hasbro's Recreation of Classic Star Wars Toys
Oct 07, 2019 Go old school with the Star Wars The Retro Collection Action Figures Wave 1 case! Six of the original twelve Star Wars action figures from 1978 are back almost exactly like you remember them.
Luke and Darth Vader retain their retractable telescoping lightsabers. Han, Leia, Chewbacca, and the Stormtrooper include their blaster pistols. And for the most discriminating of fans, each figure is just a smidgen different in size and detail that with a little study, you'll be able to tell them from the original releases.
Each figure will retail individually for $11.66 and the entire first wave Star Wars E4 Retro 3-3/4in AF Case (AUG198973) is currently available to preorder at your local comic shop.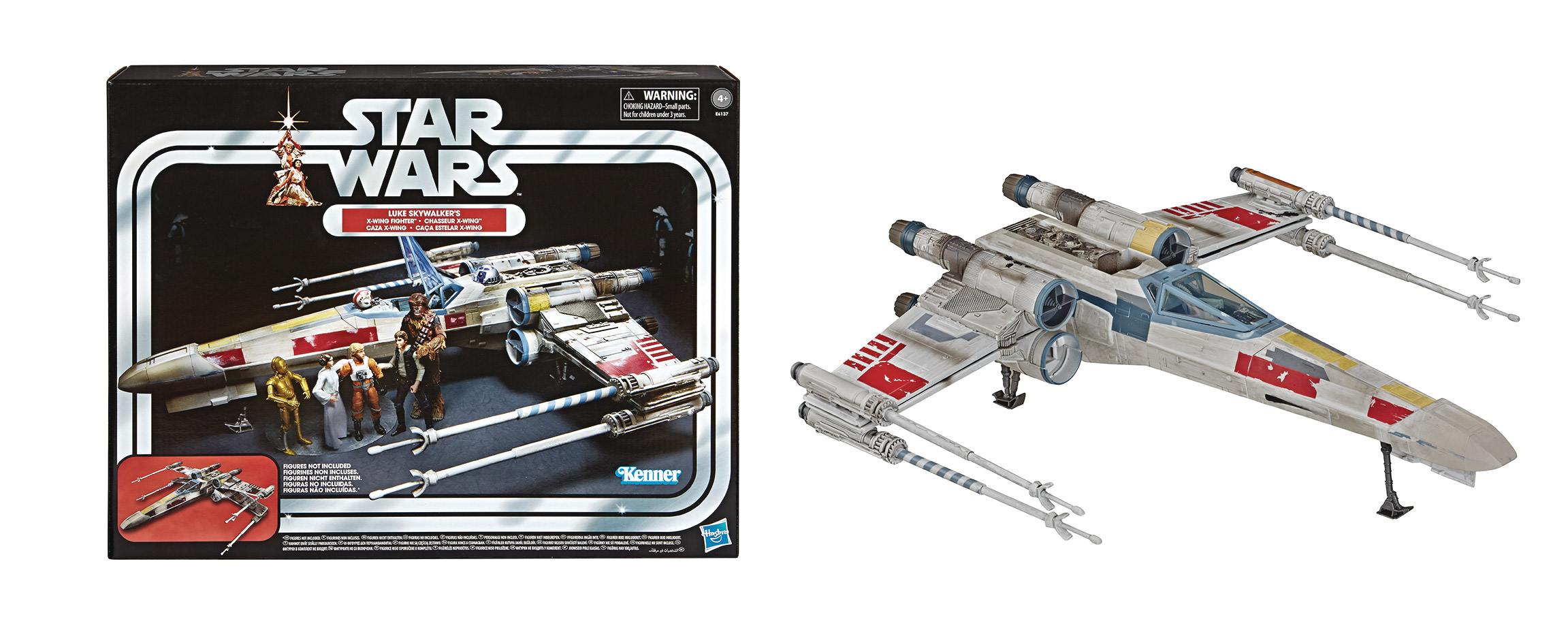 Plus, Hasbro will be releasing a premium X-Wing Starfighter compatible with 3 3/4-inch scale Star Wars action figures! Inspired by the X-wing fighter Luke Skywalker piloted in Episode IV: A New Hope, this Vintage Collection vehicle makes a wonderful gift for fans of the original trilogy.
Premium deco and design features on this X-wing include landing gear, a hinged cockpit canopy, adjustable wings, and a mini projectile launcher. Details like weathered paintwork and interior cockpit deco make this an impressive collectible display item. Like other Star Wars The Vintage Collection classic figures and vehicles this X-Wing release will feature original Kenner Toys branding!
The Star Wars Vintage Luke Skywalker Red 5 X-wing Fighter (AUG198974, SRP: $99.99) is also currently available to preorder now at your local comic shop.