DC Talks New Timeline for DC Comics Universe
Oct 07, 2019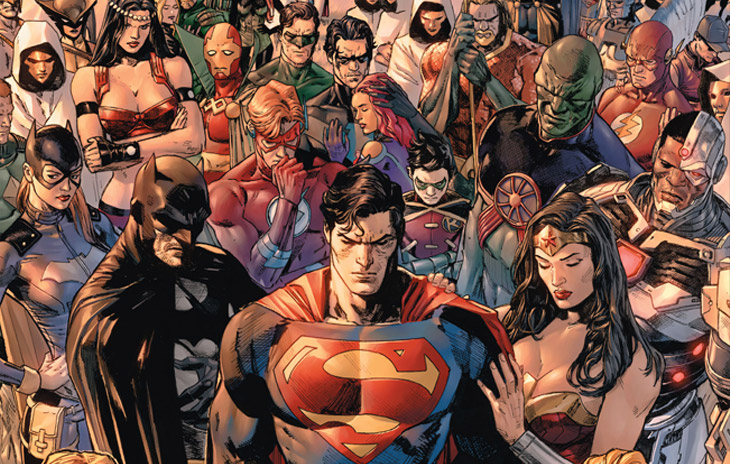 At the DC Nation Panel at NYCC on Friday, Jim Lee and Dan DiDio discussed their current work in developing a definitive DC Timeline to help break down the current state of the DC Universe for comics going forward in 2020. DiDio was quoted in a report from THR saying "'the whole idea here right now is, from our standpoint, we're trying to organize a sense of when the DC stories took place and how they all fit together.'"
No images of the timeline were released, however The Hollywood Reporter article detailed the four major milestones that will break up the different eras of DC. Starting with the "Dawn of the Heroic Age," this era begins with Wonder Woman's introduction to the world of men before WWII. The following era would be titled "The Space Age" starting with the coming of Superman. Third would be "The Age of Crisis," a time period starting with 1985's pivotal Crisis on Infinite Earths event and spans until 2011's Flashpoint. And finally "The Flashpoint" defines the current era of DC continuity including the New 52 and Rebirth.
Jim Lee was quoted saying "'There's a lot of interesting implications that this timeline sets up ... If this character came around back then, then what does that mean?'" Alluding to the possibilities for creators to make their mark on the DC Universe in this new timeline.
More details of this redefined timeline will likely become clearer as Doomsday Clock ticks its way to a conclusion in December. For now fans will have to stay tuned for more details to find out where DC will be going in 2020.