Manga Monthly: Bundle Up With New Manga
Sep 21, 2019
By Carrie Wood

Welcome back to Manga Monthly! The weather is finally starting to cool off, so why not curl up with a new volume of manga? We've got a ton of great new books heading to your local comic shop, so be sure to pre-order your favorites from the September PREVIEWS!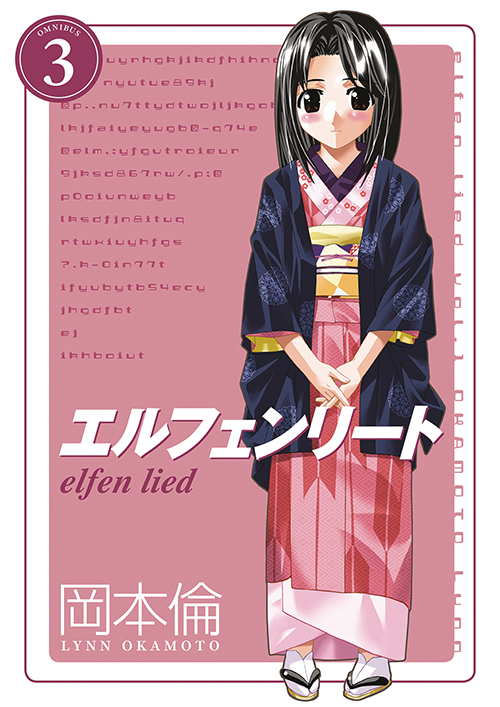 Dark Horse continues their release of the classic sci-fi series with the third volume of Elfen Lied Omnibus (SEP190317)! Mariko is running out of time-her internalized bombs are set to explode at any minute. Hoping to tie up loose ends, she decides to confront her alienated father, Kurama. Meanwhile, when Nyu and Kouta arrive near the Diclonii island facility, Nyu is captured as Chief Kakuzawa attempts to fulfill his master plan of eliminating humans in favor of the Diclonius species.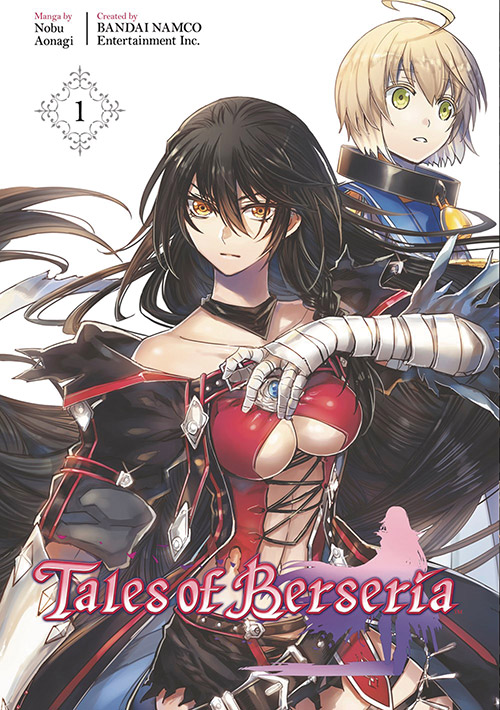 The Tales series of role-playing games has been around for almost 25 years, and the story continues in manga form with the first volume of Tales of Berseria (SEP192332) from Kodansha Comics! Velvet Crowe is out for revenge. Her brother was murdered. She was turned into a Daemon. Both in one night, and both at the hands of her brother-in-law, Artorius. And after spending three excruciating years in prison while he enjoyed a meteoric rise to fame as the Shepherd, hero of the people, she's prepared to do whatever it takes to stop him, dead.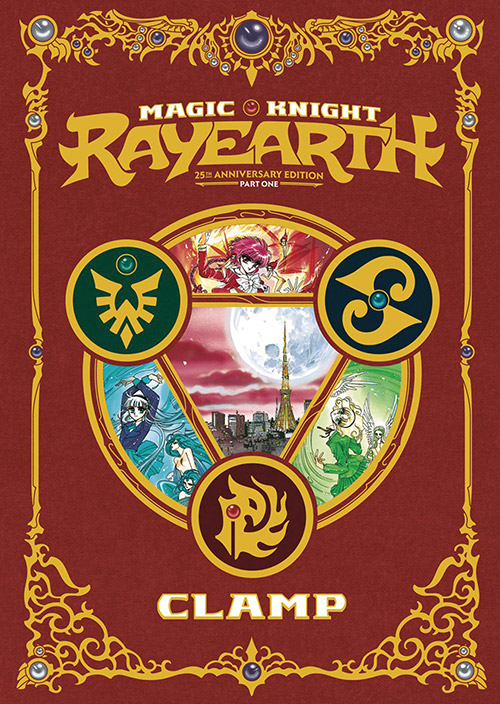 Clamp's classic magical girl series Magic Knight Rayearth is one of the all-time greats, and Kodansha is bringing the story back in a fabulous new format with Magic Knight Rayearth: 25th Anniversary Box Set (SEP192328)!
This box set includes three volumes of manga covering the entire first series, plus the series's super-rare full-color art book companion, all printed at a larger size than ever before on premium paper featuring a newly-revised translation and lettering, and exquisite foil-stamped covers.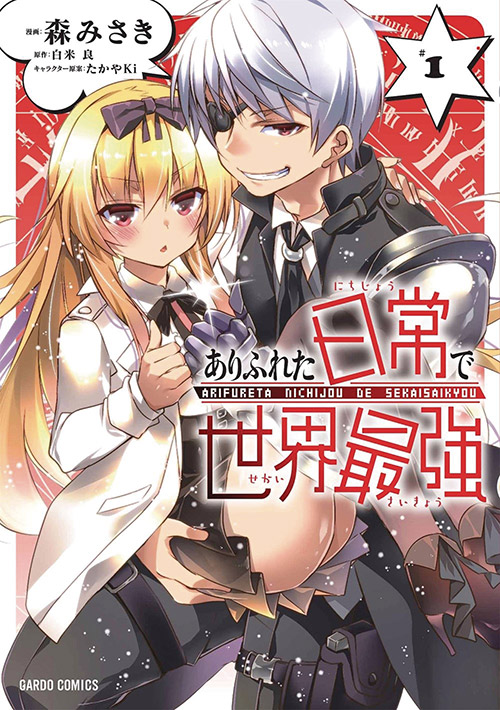 Seven Seas Entertainment has a fun new spinoff for fans of the isekai genre, with Arifureta: I Heart Isekai (SEP192354)! This hilarious new spinoff of Arifureta: From Commonplace to World's Strongest follows Hajime and the beautiful women around him as they pause their epic fantasy adventures for some slice-of-life comedy.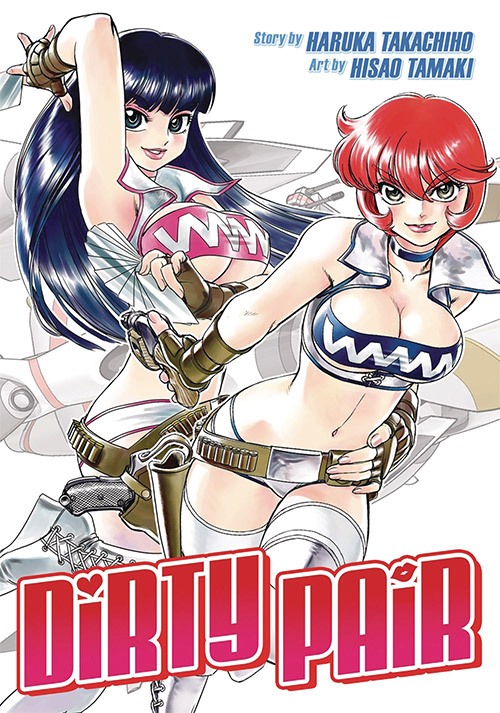 For classic sci-fi comedy, pick up the first volume of Dirty Pair Omnibus (SEP192357), also headed your way thanks to Seven Seas! Kei and Yuri, known as the Lovely Angels-or the notorious Dirty Pair, depending on who you ask-work as "trouble consultants" for the galactic Worlds Welfare and Works Association (WWWA). But in their pursuit of space-wide justice, they cause space-wide disaster! The chaotic (and strangely successful) exploits of these interstellar agents have charmed audiences since their debut in 1980. For the first time ever, this manga adventure for the iconic pair, created in Japan as a retelling of the first light novel, will be available in English, contained entirely in one omnibus!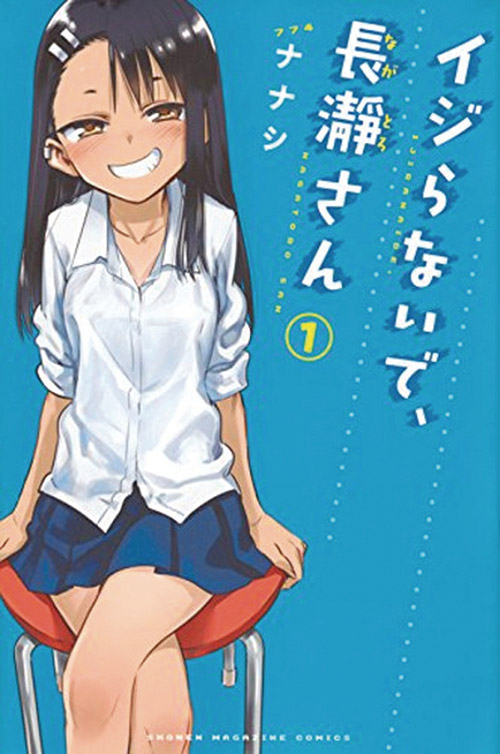 Love high school drama? Pick up Don't Toy With Me, Miss Nagatoro (SEP192384), headed to a comic store near you thanks to Vertical Comics! Nagatoro is a freshman in high school who loves teasing and torturing her older male classmate (Senpai). What is her motivation and why does Senpai put up with her? Does Nagatoro just want to create misery for Senpai? Or maybe she secretly likes him?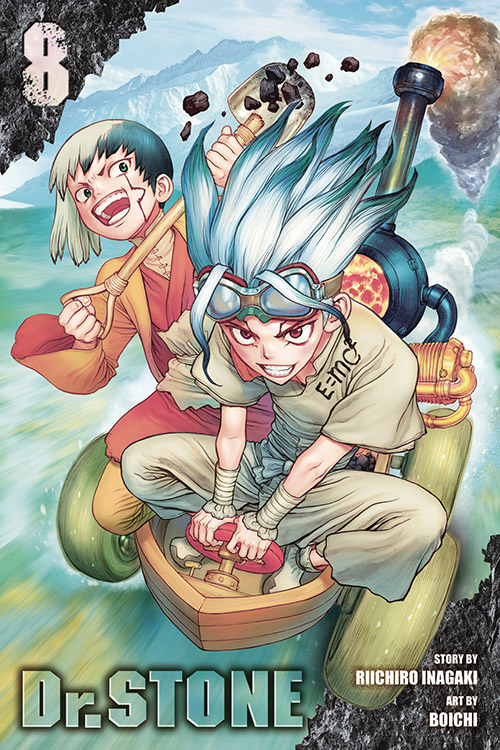 Viz Media will continue with the hit new shonen series – now available to watch as an incredible new anime – with the latest volume of Dr. Stone (SEP192238)!
In order to win the coming battle without shedding any blood, Senku and friends decide to infiltrate the Tsukasa Empire and install a secret hotline! But who will answer the first crucial phone call?! Meanwhile, the Kingdom of Science is hard at work on a steam engine for their motor vehicle! It's time to bring the industrial revolution to the stone world!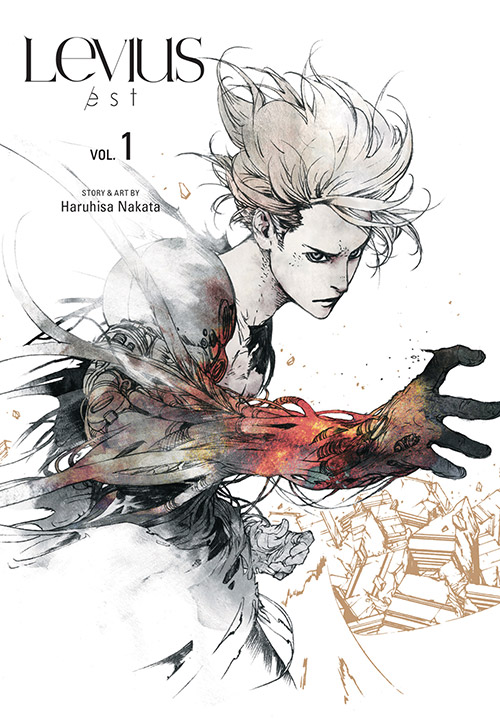 For a whole new action manga, pick up the first volume of Levius (SEP192245), arriving soon thanks to Viz! Young Levius is an up-and-coming fighter in the mechanical martial arts arena, but he's also in critical condition from his injuries. His trainer is injured as well, and his fellow fighter AJ has been locked away and labeled a weapon of mass destruction. Things are looking bleak until a new arrival inspires new hope-but she might also signal the end of everything!
That's it for this month's edition of Manga Monthly, but you can pick up the September issue of PREVIEWS in order to get the full lineup of fabulous new manga from these publishers and many more! We'll see you next month for some great new books!