Toy Talk: Diamond Select Toys Sculptor Eli Livingston
Sep 15, 2019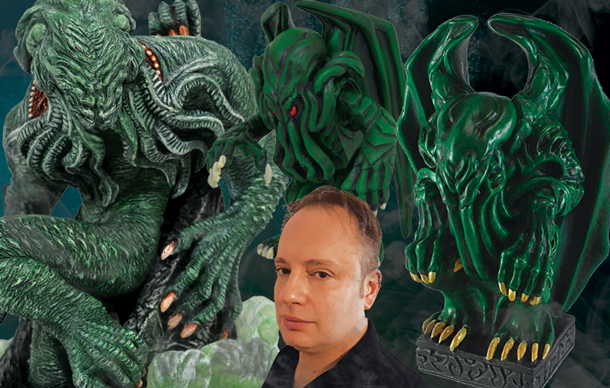 Toys, Statues and other collectibles don't just magically appear on store shelves. A lot of work goes into the concept, design, sculpting and final production of these items, and many of the people who work behind-the-scenes with companies like Diamond Select, DC Collectibles and Gentle Giant, among others, remain mostly unknown to their appreciative audience: the final consumer.

With Toy Talk, we hope to introduce you to the artisans behind some of your favorite collectibles, and to let them enjoy their well-deserved moment in the spotlight!

This month, we welcome Diamond Select Toys Sculptor, Eli Livingston for this PREVIEWSworld interview!

**********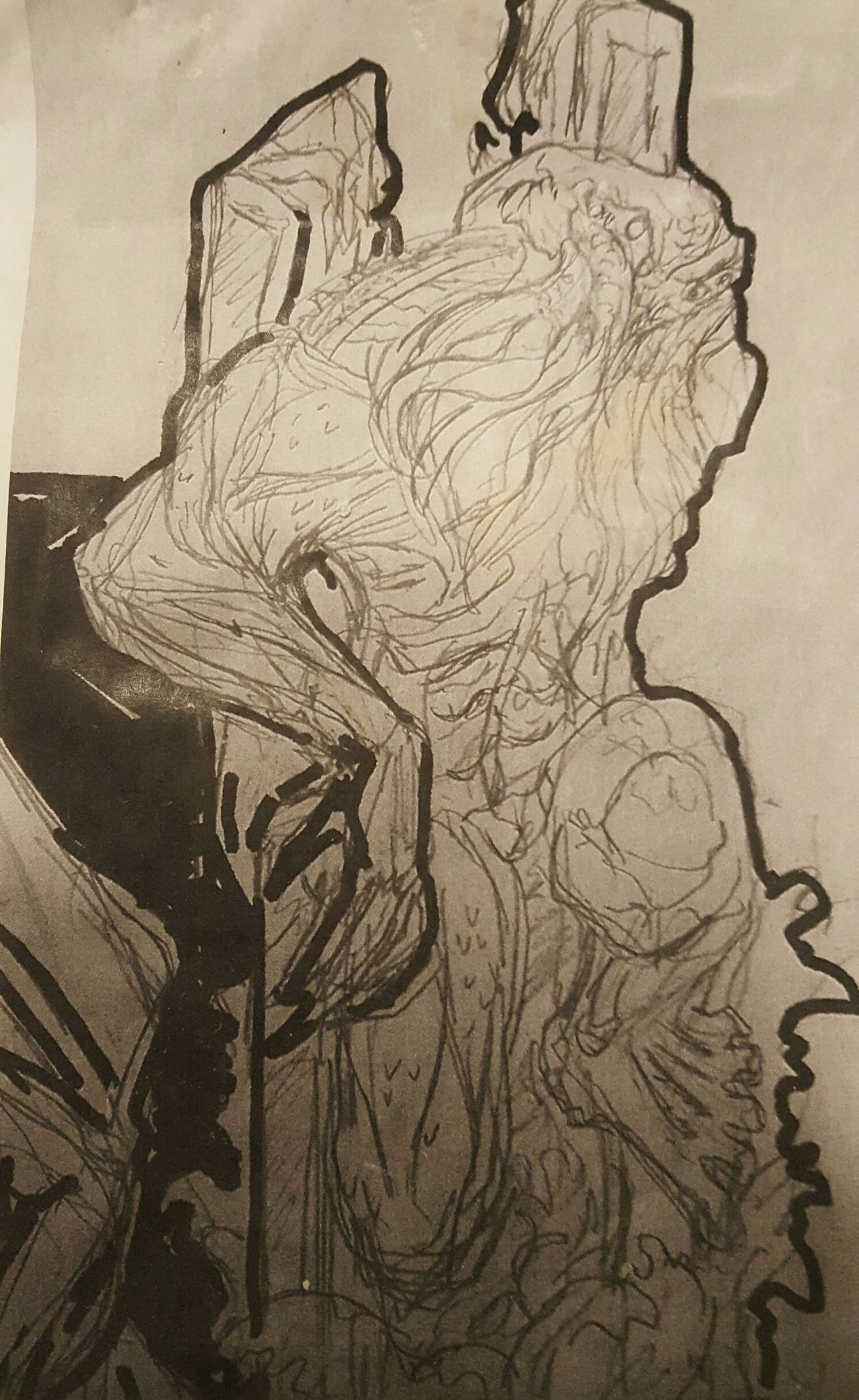 PREVIEWSworld: How did you get involved in the toy industry as a designer/sculptor?

Eli Livingston: I got involved in the Toy Industry as a sculptor when I was having a hard time finding work in the movie FX industry. I actually started by sculpting small parts and accessories for a company called Art Asylum in the late '90s, and I eventually worked my way up to doing full figure sculptures.

PREVIEWSworld: You've done several Cthulhu pieces for Diamond Select Toys. Have you always been a fan of HP Lovecraft's monster creations?

Eli Livingston: Well, when I was younger, I was fascinated by the images and designs that the Lovecraft stories had inspired, as well as a few songs from some popular metal bands. However, as I got older, I decided to actually read the stories themselves before sculpting/designing the pieces themselves, so I could have a slightly more in-depth idea of what I could do.

PREVIEWSworld: What was your process for designing the Cthulhu Gallery PVC Diorama for Diamond Select Toys?

Eli Livingston: Regarding the PVC Diorama, for starters I wanted it to be the opposite of the Cthulhu Idol Bank I did, for variety's sake. So, the first thing I wanted was implied action to it. I also wanted to portray the character in a way that I had not seen in sculpture before, but faithful to the story, which was it awakening. Also, I wanted to adhere to the more sci-fi aspect of Cthulhu, mostly that the creature is prehistoric, yet intelligent and otherworldly at the same time.
| | |
| --- | --- |
| | |
PREVIEWSworld: You've also sculpted a Cthulhu Vinimate, the previously mentioned Cthulhu Bank, and the upcoming Legends in 3D Cthulhu Bust. Tell us about the challenge of sculpting the Great Old One in these different ways…

Eli Livingston: Yes, I did — guilty! I would say the biggest challenge with those subjects was mainly the Cthulhu Idol Bank, mostly because of the limits on the manufacturing. It was a hollow, vinyl bank, so I had to come up with a design that would work in those parameters. Although the Cthulhu Vinimate vinyl figure was really just based on the Cthuhu Bank standing up, I had to make it fit into that "Vinimate Universe" block-figure style.

When I did the Legends in 3D Cthulhu Bust (Coming soon! – Ed.) that set the standard for the current Gallery diorama, but I would admit it was where I really had to put some real thought into it. For starters, I didn't want it to look like a giant guy with an octopus on its shoulders, rather a slightly complex organism that was adapted for a primitive or alien ecosystem that could pass for octopoidial.
| | |
| --- | --- |
| | |
---
DIAMOND SELECT TOYS LLC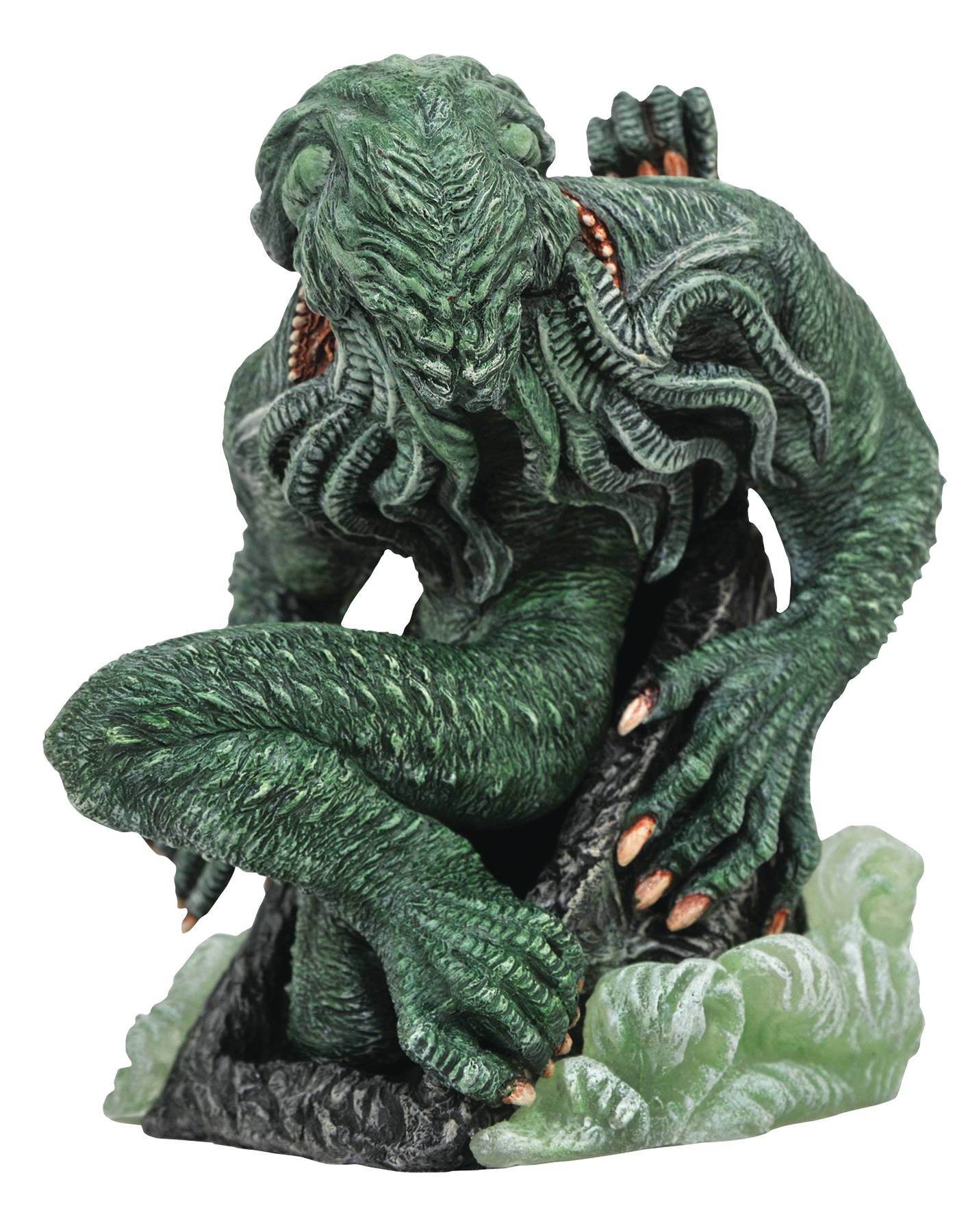 A Diamond Select Toys release! Cthulhu awakens! The first-ever Gallery Diorama of H.P. Lovecraft's Cthulhu depicts the old god rising from his place of dreaming in R'lyeh. Measuring approximately 10 inches tall, and hand-sculpted in extraordinary detail by Eli Livingston, this sculpture is cast in high-quality PVC with detailed paint applications and comes packaged in a full-color window box.
In Shops: Jan 29, 2020
SRP: $49.99
PREVIEWS Page #1026