Toy Talk: Diamond Select Toys Sculptor Richard Force
Aug 17, 2019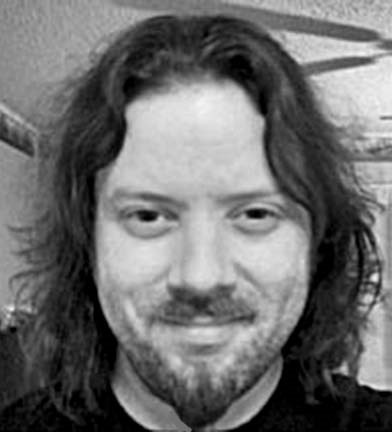 Toys, Statues and other collectibles don't just magically appear on store shelves. A lot of work goes into the concept, design, sculpting and final production of these items, and many of the people who work behind-the-scenes with companies like Diamond Select, DC Collectibles and Gentle Giant, among others, remain mostly unknown to their appreciative audience: the final consumer.

With Toy Talk, we hope to introduce you to the artisans behind some of your favorite collectibles, and to let them enjoy their well-deserved moment in the spotlight!

This month, we welcome Diamond Select Toys Sculptor, Richard Force for this PREVIEWSworld interview!

**********
PREVIEWSworld: How did you get involved in the toy industry as a designer/sculptor?

Richard Force: Like many (or most?) of my fellow sculptors, a young life of drawing, painting and generally weaving back and forth — with varying degrees of dedication to illustration — eventually transitioned into clay sculpting after discovering the underground garage figure kit hobby. Learning that sculptors pretty much sculpted, molded and cast all manner of monsters, heroes, fantasy movie and other pop culture figures, pretty much blew my mind and I instantly became obsessed with becoming a sculptor! So, I taught myself. Looked at as many magazines and anatomy books as I could, of course. But pretty much just spending all my time working to make stuff in clay that looked decent.
That was back around 1993-ish, so it was word of mouth, phone calls, and eventually going to model figure kit conventions to network, etc.
That eventually led to sculpting statues for the pre-paint industry, then action figures.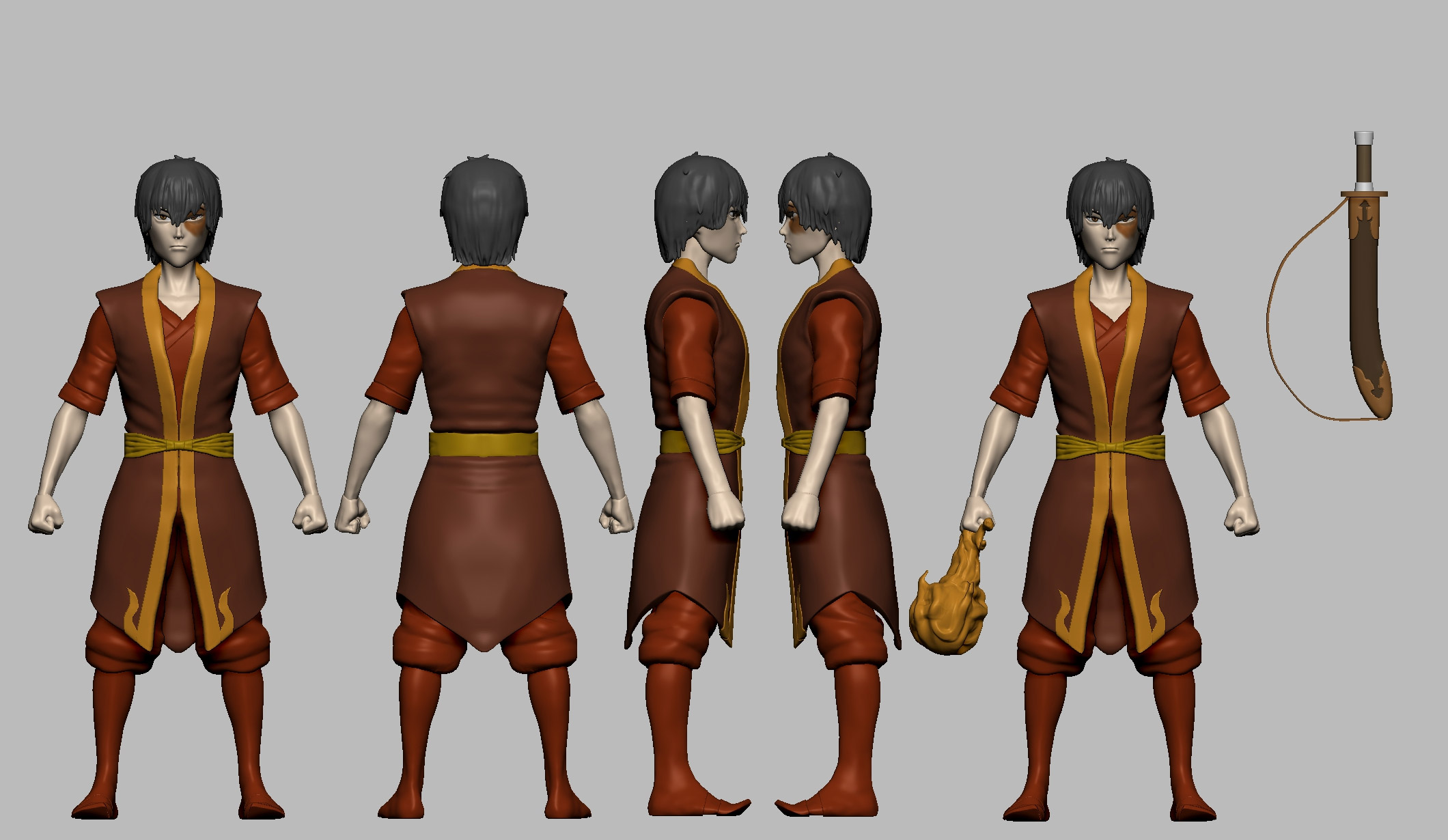 PREVIEWSworld: How has you experience in traditional sculpting helped you now in digital sculpting?

Richard Force: Having the benefit of being a traditional sculptor and illustrator was invaluable, as it was pretty much just learning the interfaces of the various go-to sculpting/modeling programs and "transferring" my traditional skillset to the digital tools of Zbrush. On that note, the program of choice for pretty much everyone in the industry is ZBrush.
It has been an amazing game-changer for me and so many of my colleagues. I am very happy that I literally "got with the program" and made the transition to digital sculptor!
By the way, another great fringe benefit to mention is the way in which digital benefits traditional and vice versa. The way they strengthen each other synergistically is wonderful.


PREVIEWSworld: What was your process for sculpting the Avatar: The Last Airbender Action Figures for Diamond Select Toys?

Richard Force: Diamond Select provides reference materials and I start working from there. I sculpt the figures as they appear in the turnaround views, making sure that all details are correct. Then, joints are cut into the figures as needed.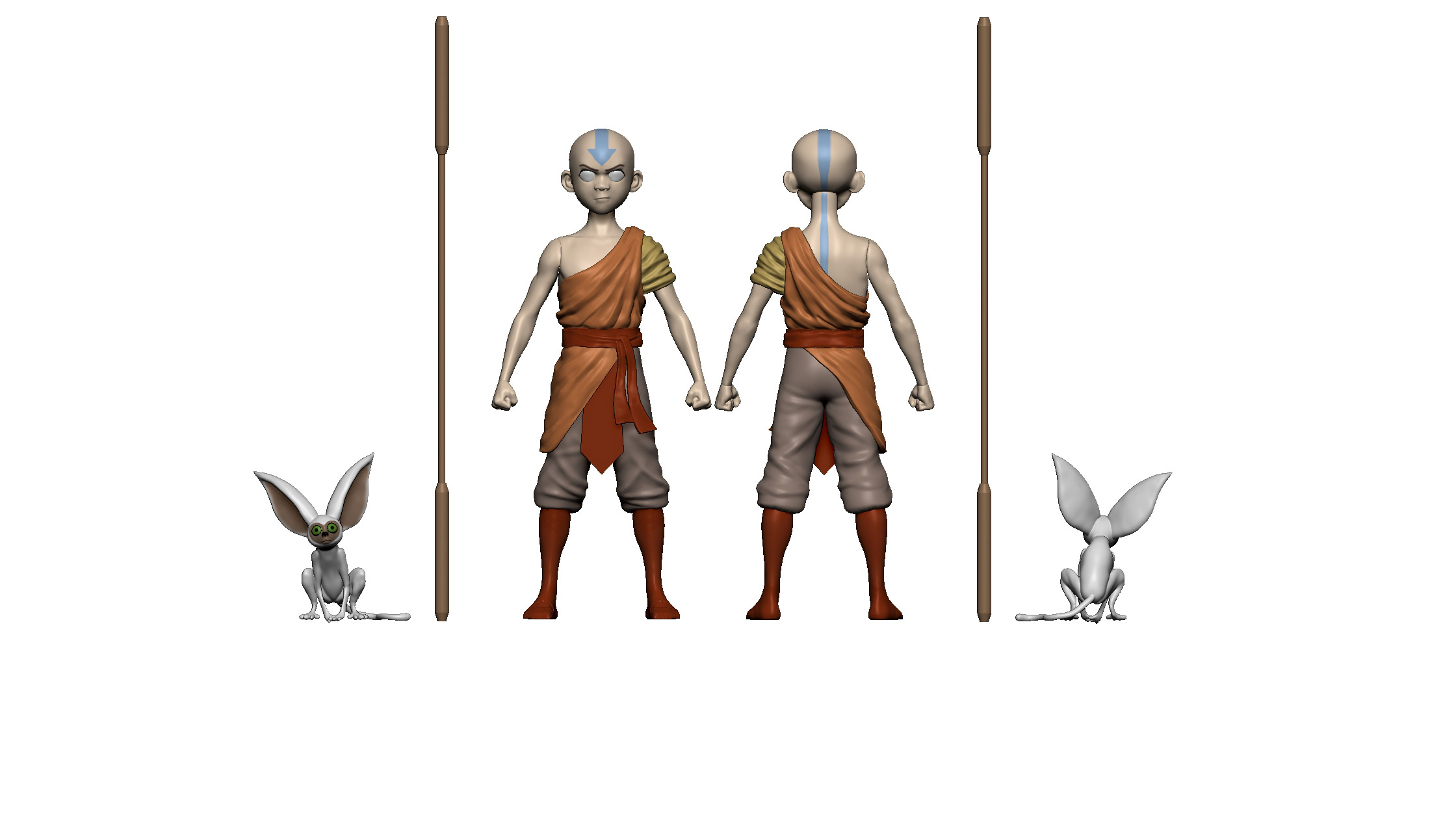 PREVIEWSworld: You also worked on the Castlevania Select Action Figures. Can you talk more about that project?

Richard Force: Castlevania Series 1 was the first project I did for DST. I happen to be a big fan of the show, so it was a lot of fun to be able to work on the figures!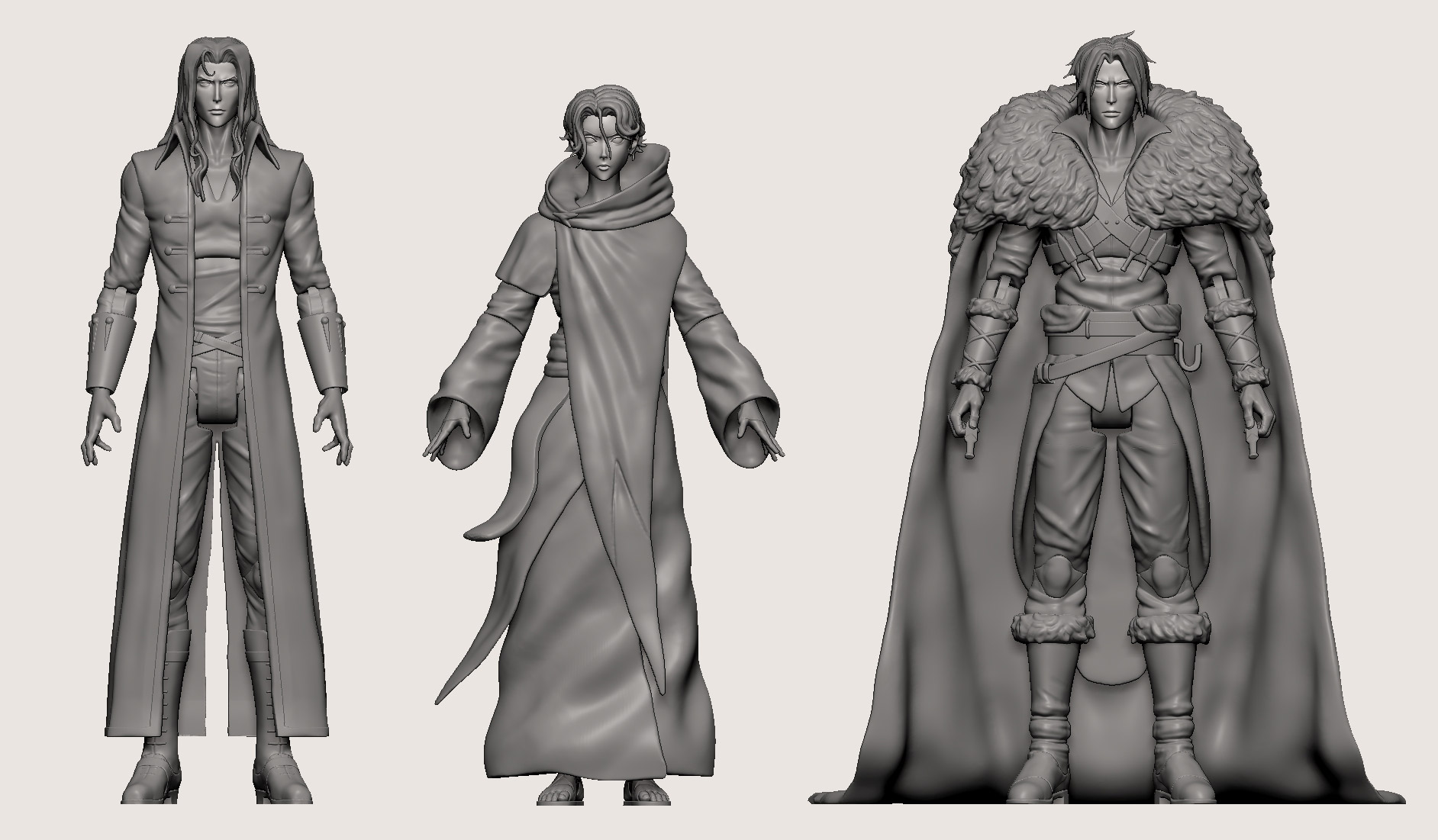 PREVIEWSworld: Finally, tell us what is your favorite part of the toy design process?

Richard Force: My favorite part is sculpting the figures; adding the details and establishing the likenesses of the characters as the sculptures progress. Basically, just seeing them take shape. The sculptural part of the process, before any articulation is added to the figure, is my favorite part. Adding the articulation is a unique and fun challenge, as well.
**********
Check out even more work in progress versions of the Castlevania and Avatar figures Richard has worked on below!