Cullen Bunn Discusses His Take on Valiant's Lethal Assassin with Roku #1
Aug 15, 2019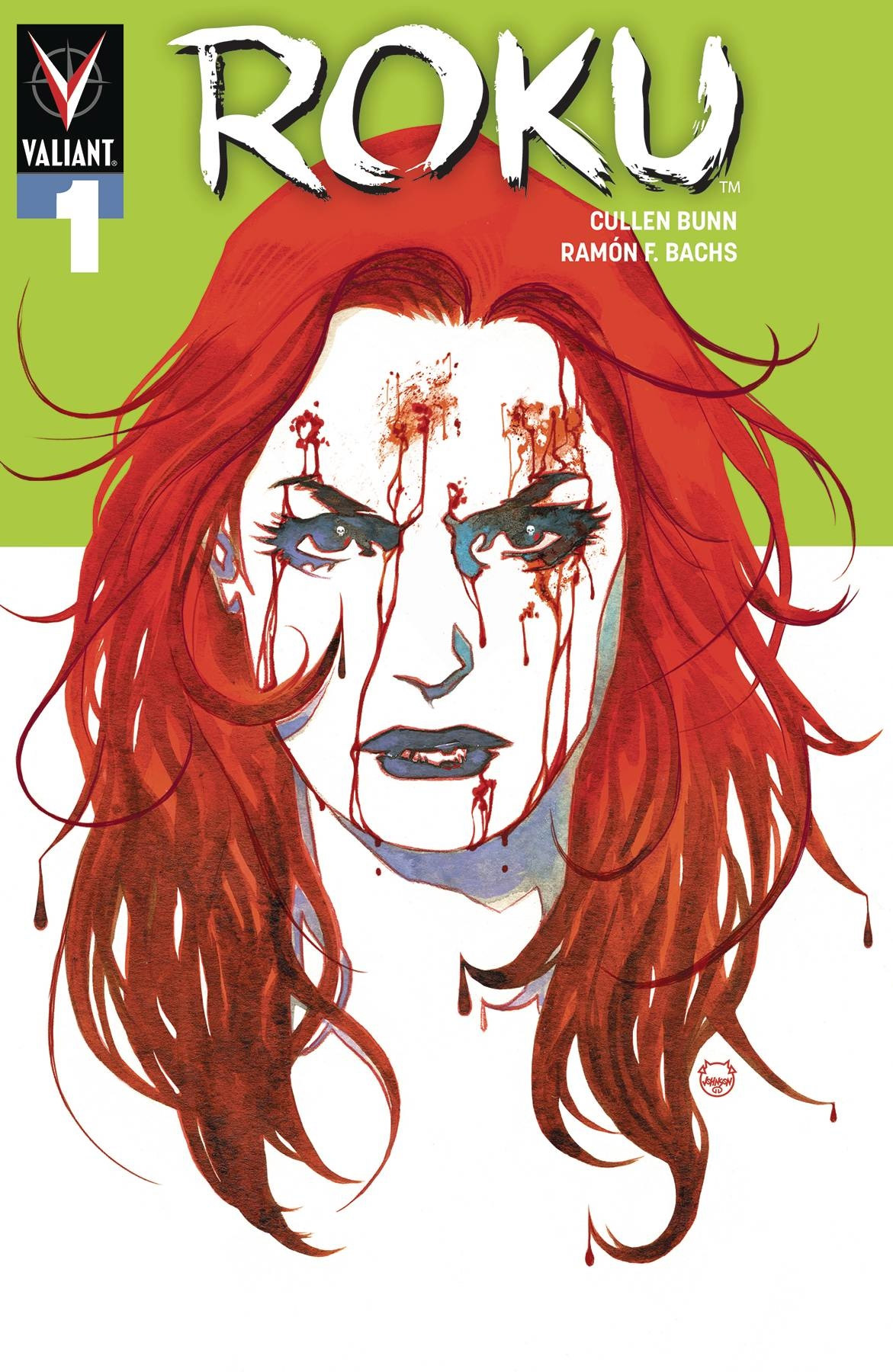 The fan-favorite Ninjak character is getting her own mini-series from writer Cullen Bunn and artist Ramón F. Bachs, but as she kills her way around the globe, this deadly weapon will face a challenge she can't simply execute in Roku #1 (AUG192299). For her, being bad has never been so fun.
Writer Cullen Bunn tells us what they have to look forward to in this high-octane mini-series, including the new characters he's bringing to the Valiant Universe!
**********
PREVIEWSworld: For those not familiar with her, who is Roku? What are her abilities and which Valiant character or characters is she most closely associated with?
Cullen Bunn: Roku is a character who is most closely associated with Ninja-K as a villain. She is a former spy—with a romantic connection to Ninja-K—who was murdered and then brought back to life as a killing machine. She has few memories of her former life, but she does have ninja skill, preternatural contortion abilities, psychic powers, and telekinetic hair that she can use to cut, stab, and choke her enemies. Suffice it to say, she's lethal in almost every way. The good news is that even though she has appeared in other comics, you can jump onto this series without any prior knowledge. We'll get you up to speed very quickly.
PREVIEWSworld: What is this Roku series about? Which other Valiant characters, if any, will make an appearance?
Cullen Bunn: This is a high-octane action series. Roku will not have a lot of time to catch her breath—and neither will the reader! As the series opens, we find Roku wrapping up a wetwork assignment. No sooner has she cashed the check than she is offered a new job: to steal a valuable intelligence asset out from under the noses of dozens of criminal organizations. She sets out on her mission, which will take her on a globetrotting adventure, but everyone else wants the asset, too. Roku finds herself facing some of the nastiest killers and mercs and assassins in the business. The nature of the asset will challenge Roku in a different way—because it might hold the key to her forgotten past.
As for other Valiant characters, Roku is the star here. We won't see many other Valiant mainstays. We will, however, be introduced to a bunch of new allies and enemies that I think will be great additions to the Valiant roster!
PREVIEWSworld: What does it mean to you that you're working with your Monsters Unleashed artist Ramón F. Bachs again?
Cullen Bunn: Ramón is just a joy to work with, and I think readers are going to be seeing some of his best work here. He brings a great, dynamic flow to the book, and I love his character designs! I knew the book would look great when I heard Ramón was drawing it—and I wasn't wrong!
PREVIEWSworld: With this series and with PUNK MAMBO, what do you enjoy about working on characters in the Valiant Universe?
Cullen Bunn: The Valiant heroes and villains operate in a world that feels a lot like the real world. Yes, there are superpowered characters at work, but they are not on every corner. And—just like in the real world—there are consequences for the actions of these characters. There are moral considerations. There are difficult choices that must be made. I love that I'm contributing something new to the universe, adding elements and themes and concepts that readers will able to enjoy in these books for years to come!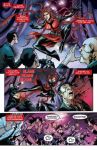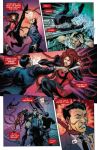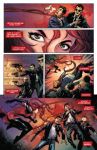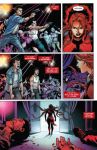 Click to View