Hit the Jackpot this October with Marvel's Mary Jane Variants!
Jul 29, 2019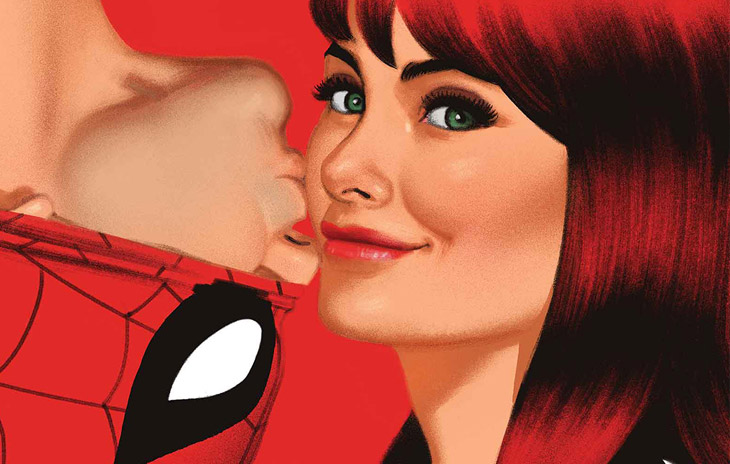 Face it! The web-head's favorite redhead is spinning out of the AMAZING SPIDER-MAN and into her own, all-new ongoing series!
Gear up for THE AMAZING MARY JANE #1 (AUG190933), brought to you by Leah Williams and Carlos Gomez, with this slate of spectacular covers that feature Mary Jane taking on the Marvel Universe!
Peek at a select few now, and stay tuned for more updates in the coming weeks!
More Mary Jane variants coming to comic shops in October!
AMAZING SPIDER-MAN 32 MAHMUD ASRAR MARY JANE VARIANT - AUG190963
AVENGERS 25 JAY ANACLETO MARY JANE VARIANT - AUG191042
CAPTAIN MARVEL 11 TBD ARTIST MARY JANE VARIANT - AUG191050
DAREDEVIL 12 AMANDA CONNER MARY JANE VARIANT - AUG191084
DOCTOR DOOM 1 CLIFF CHIANG MARY JANE VARIANT - AUG190994
FUTURE FOUNDATION 3 LEE GARBETT MARY JANE VARIANT - AUG191027
GUARDIANS OF THE GALAXY 10 ART ADAMS MARY JANE VARIANT - AUG191076
IMMORTAL HULK 25 KRIS ANKA MARY JANE VARIANT - AUG191031
THE WEB OF BLACK WIDOW 2 BEN OLIVER MARY JANE VARIANT - AUG191055
TONY STARK: IRON MAN 17 RAHZZAH MARY JANE VARIANT - AUG191052
VENOM 19 JEEHYUNG LEE MARY JANE VARIANT - AUG190929