Interview: Black Hammer And Justice League Crossover In World-Colliding Event
Jul 07, 2019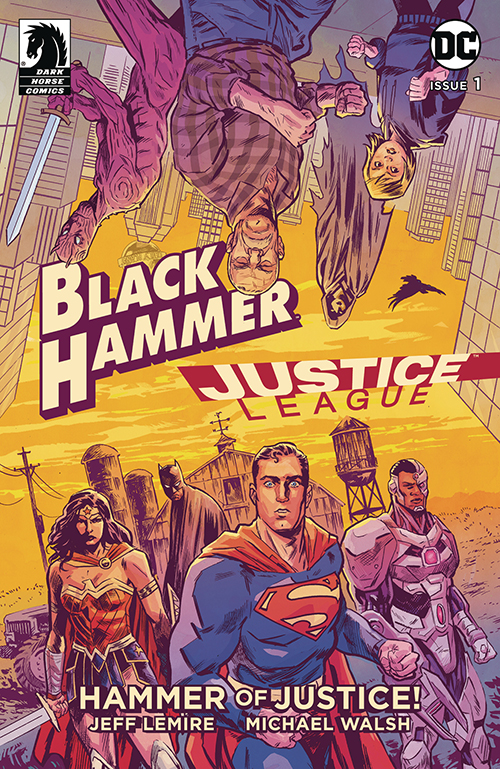 Dark Horse and DC Comics are about to unleash "the ultimate superhero crossover event of 2019." It's called Black Hammer/Justice League: Hammer of Justice, and it comes to us via Black Hammer co-creator Jeff Lemire (Essex County, Descender, Green Arrow, Sweet Tooth) and artist Michael Walsh (Spider-Man, Star Wars)!
In the following interview, writer Jeff Lemire clues us in on what threat could be grave enough to bring the heroes of Metropolis to the Black Hammer Farm!
"Everyone who knows me and knows Black Hammer is aware of my love of the DC Universe," Lemire explains. "Getting this great opportunity to work with an artist like Michael Walsh to bring the Black Hammer and DC universes together for a special story was just too much fun."
The first issue of Black Hammer/Justice League: Hammer of Justice (MAY190203) goes on sale July 10, 2019.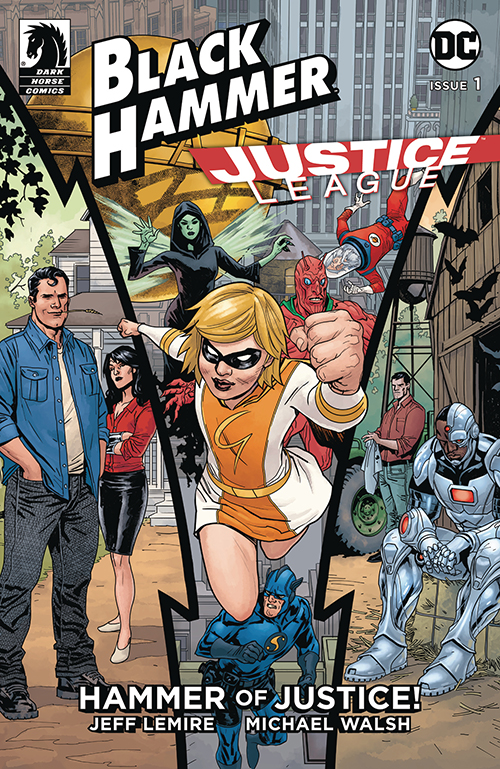 ****
PREVIEWSworld: The Justice League and the heroes of Black Hammer farm – how did this crossover come together?
Jeff Lemire: As far as I know, DC approached Dark Horse about the potential crossover, and I jumped at it. I obviously love the DC universe and its characters and have written extensively in that world in the past. So, the chance to have the DC universe and the Black Hammer universe collide was too much fun to pass up!
PREVIEWSworld: You have Starro, The Justice League's oldest villain, at the base of this mash-up. What makes it the ideal villain for these two teams to face?
Jeff Lemire: I loved the idea of one of the Justice League's first villains also being the first DC villain that the Black Hammer characters had to face. There was a nice symmetry to that. But Starro is not the only villain that will appear. In fact, Starro is really only an opening salvo in a much bigger plan by another old favorite villain I'd been dying to write.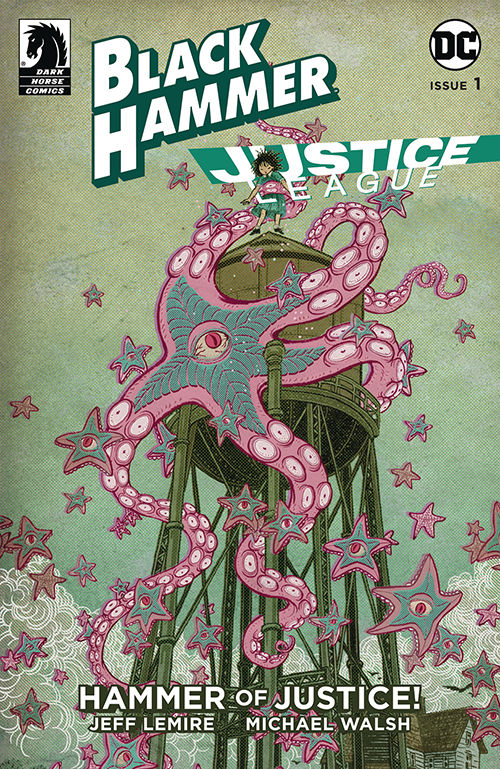 PREVIEWSworld: Will this story exist outside of Black Hammer continuity or can we expect this to have an impact on the Black Hammer Universe?
Jeff Lemire: It can be read both ways. If you want to think of it as one of those classic "imaginary stories," then it certainly works that way. But it is written in such a way that it very much could have "really" happened in the overall Black Hammer story. And, I won't spoil the ending, but there is one element that is left very much open to further story exploration with both universes.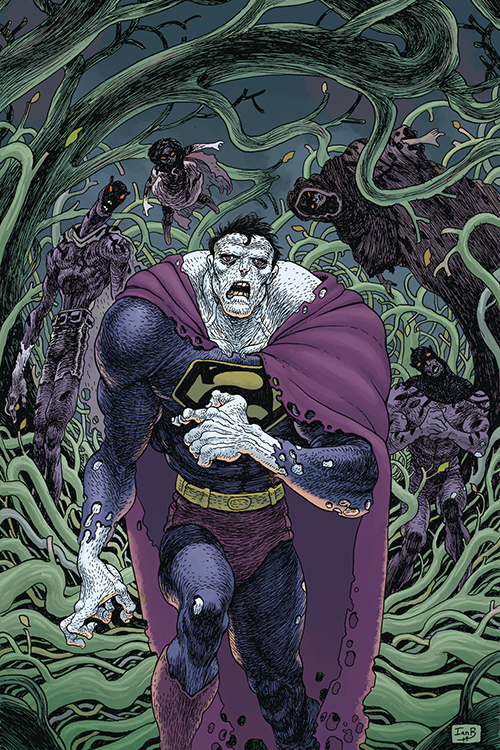 PREVIEWSworld: Do you want to see the Black Hammer universe collide with other properties?
Jeff Lemire: I don't want the Black Hammer universe to become a crossover machine. It is tempting to see them interact with Hellboy or Spider-Man or whomever, but in the end, that would start to feel very cheap and superficial. If there is a very good story to be told, I am open to it, but I doubt we will see many, or any, other crossovers in the future. This particular opportunity really worked and was a great once in a lifetime chance to tell a really fun story.
PREVIEWSworld: Will Barbalien and Martian Manhunter - Black Hammer and Justice Lague's resident Martians - meet?
Jeff Lemire: I would be really wasting an opportunity if they didn't!