Mangapedia: Kazuo Koike
Jun 19, 2019


Dark Horse was honored to know and publish the work of the great manga writer Kazuo Koike, who died on April 17 at the age of 82, less than a week after his contemporary, artist/writer Monkey Punch (Lupin III, Little Dracula).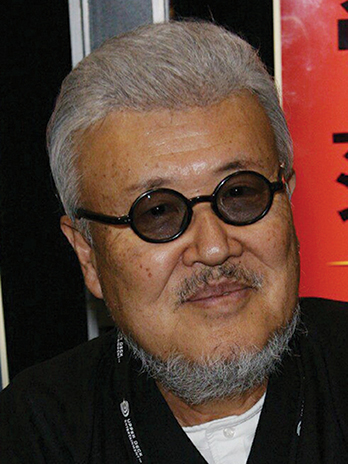 Both creators published their respective signature works, Lone Wolf and Cub (drawn by the late master, Goseki Kojima) and Lupin III, in Futabasha's weekly magazine Manga Action, which in the late 1960s and early '70s was helping to turn manga from a mainly children's medium into one which reached teens and adults as well.
What's striking in retrospect is how Koike did it with a different, even counterintuitive approach. Monkey Punch's Lupin III was a modern-day, fun-lovin' criminal — a hero for late '60s youth wishing to go wild. By contrast, Koike's Itto Ogami was a samurai, living centuries ago within a now-vanished social order; he was stoic, old-school… and a dad! Ogami and his son were also rebels and vagabonds, fighting against a corrupt power structure that had marked them for death… an important achievement in itself toward broadening the reader base for manga in Japan during the early 1970s, and making comics there truly a mass, rather than a niche, medium.
Koike's power to reach different generations was in far more than just his own books; he was an educator who for decades taught manga as something you must write, not only draw. Koike was the personal teacher of Rumiko Takahashi (Urusei Yatsura, Ranma ½), Hideyuki Kikuchi (Vampire Hunter D), and Garon Tsuchiya, the writer of the Eisner Award-winning Oldboy, to name only a few.
It's no coincidence that in the end it was Lone Wolf and Cub that marked groundbreaking events in the English-language manga industry: not once, not twice, but three times! In 1987 it became the first manga series to be published in English on a monthly basis. In 2000, Dark Horse released the entire series straight to graphic novel — a publishing approach that would become the industry standard shortly thereafter. And in 2018, Dark Horse released the final chapter of Lone Wolf & Cub as a gallery edition — the first manga gallery edition ever made (even in Japan).
Kazuo Koike-sensei lived to see his work open up the entire field of manga for the whole world. In 2013, he got the chance to meet one of his own heroes, Stan Lee, at San Diego Comic Con. How proud Koike would have been to see the manga section in PREVIEWS!