Tom Taylor To Write Additional DCeased One-Shot
Jun 10, 2019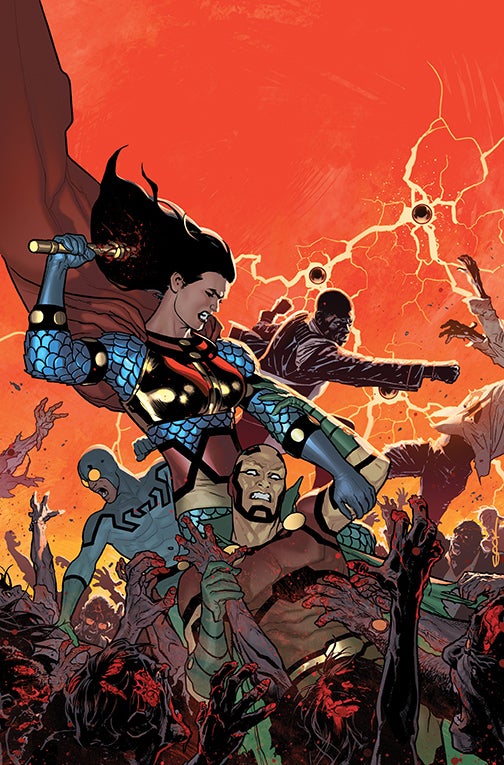 Tom Taylor is set to add an additional story to his DCeased mini-series.
The writer will pen an additional one-shot titled DCeased: A Good Day to Die, which will follow Mister Miracle and Big Barda during the spread of the techno-organic rage virus.
"With the epic scope of this series, there was no way to fit all the characters and all the ideas I had into just six issues," Taylor told IGN.com in an exclusive reveal. "We had a whole cast of characters whose tale was ending up on the comics cutting room floor. Writing is about killing your darlings, but these were darlings I wasn't even going to get the chance to kill... until the idea of this special was raised by editor Ben Abernathy."
Here's the full solicitation for the 48-page one-shot:
While the mainstays of the Justice League—Superman, Green Lantern and Wonder Woman—battle the worldwide infection in the pages of DCEASED, a group of other heroes work to stop the impending apocalypse—no matter who they have to kill!

Mr. Terrific assembles a motley group of surviving heroes including Mister Miracle, Big Barda, John Constantine, Blue Beetle and Booster Gold as they attempt to fight back against the tide of death. Can this ragtag group save the world where the Justice League has thus far failed?
The one-shot will feature three covers, include a "portrait" variant cover from Francesco Mattina and a "horror" variant cover from Yasmine Putri, and goes on sale at comic shops September 4.