Vampirella Celebrates 50th Anniversary with New Series from Dynamite
May 17, 2019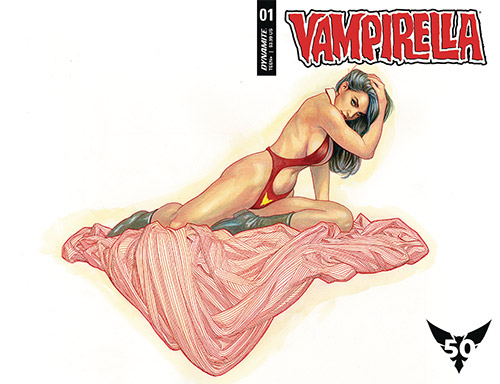 In July 1969, the world was first introduced to Vampirella. 50 years later, she doesn't look a day older! Now, to celebrate her gold anniversary, Dynamite is launching a brand-new, ongoing series featuring the talents of Christopher Priest (Black Panther, Deathstroke, Quantum & Woody, Justice League) and European star/American star-in-the-making, Ergün Gündüz (Tales of the Great War, Taxi Tales)!

Dynamite talked with the creative team about what to expect in Vampirella #1 (MAY190996) and beyond!
**********
Dynamite: As her 50th anniversary, 2019 is a banner year for Vampirella. What does Vampirella mean to you?

Christopher Priest: What piqued my interest was challenging myself to write the character in a way consistent with the property's legacy while (hopefully) celebrating femininity more than we exploit it. readers may not get that just by flipping through pages; I mean, she's still wearing the classic costume. But hopefully the substance of the character, her own self-possession and ownership of self, makes her wardrobe choices more about her own power and less about ours. As I see her, Vampirella is far more balanced and comfortable in her own skin than most of us.

I'm writing the series from a perspective that this is a science fiction series, not an occult/monster-mash thing. This approach subjects all of the fantastic elements, especially vampirism, the occult, and even modern Christianity, to empirical tests. Most everything in life, including Frankenstein's monster, has a rational explanation. Which is not to say there is no magic, no monsters, no God or no devil, but that being human is all about the journey from cradle to grave; what you lear, what you give, what you choose to believe.

Dynamite: For your approach on this new series, are you drawing inspiration from any other art or aspects of our society?
Christopher Priest: Oh yes, from all of it. This version of Vampirella is set in the real world, as real as I'm allowed to make it. What if an alien from another planet were stranded here? What if the alien looked like one of the Kardashians and wore barely any clothing at all? What if this half-dressed alien woman had fangs, drank bloodand sprouted bat wings?

We'd assume she was a vampire. But she's not a creature of occult origins. She's a Martian who's now stuck here with us idiots who stereotype her as this THING because she looks and functions a certain way. That would seem to be an allegory for how we treat each other; for racism, xenophobia, homophobia, and religious persecution. So many people, in my own life, have tried to figure me out. In failing to do so, they just made stuff up. It's very frustrating. In our story arc "Seduction Of The Innocent" the "innocent" is Vampirella herself. She is the one sane person in a deeply dysfunctional and overly-politicized environment.

Dynamite: Your countless critically acclaimed runs on titles like Black Panther, Deathstroke, and Quantum & Woody are known for being dense and rewarding reads. What can you tease for fans to expect in Vampirella?
Christopher Priest: I usually come in with a language and point of view that, while consistent with the character's history, tends to be very different from what readers have come to expect. But then, so does Grant Morrison or Garth Ennis. Brian Michael Bendis is going to bring a new voice to whatever he touches.

It is the existing Vampi fans I'm worried about because the meal is the same, but the menu is about to change quite a bit. I worry a lot about that, about their reaction because Vampirella belongs more to them than she ever will to me, and we owe it to the fans who sustain the character to perserve Vampirella's legacy while finding new things to say about her. Fingers crossed...

Dynamite: Ergün, so may artists from all around the world have left their mark on the Scion of Drakulon. When fans read the FCBD #0 they will see a gorgeous reference to Jose Gonzalez. How else are you taking inspiration from your predeccessors while establishing yourself as the next big name on that list?

Ergün Gündüz: In my younger days I was naturally struck by the art of Frank Frazetta and Joe Jusko, idols of aspiring artists like myself at the time. This moment in my career, where I fully perceive all that I know is the perfect moment for me to be the Vampirella artist. I am wishing to leave remarkable works for Vampirella behind, like the old masters and the new ones, namely Alex Ross, Amanda Conner and Mike Mayhew, I salute them all!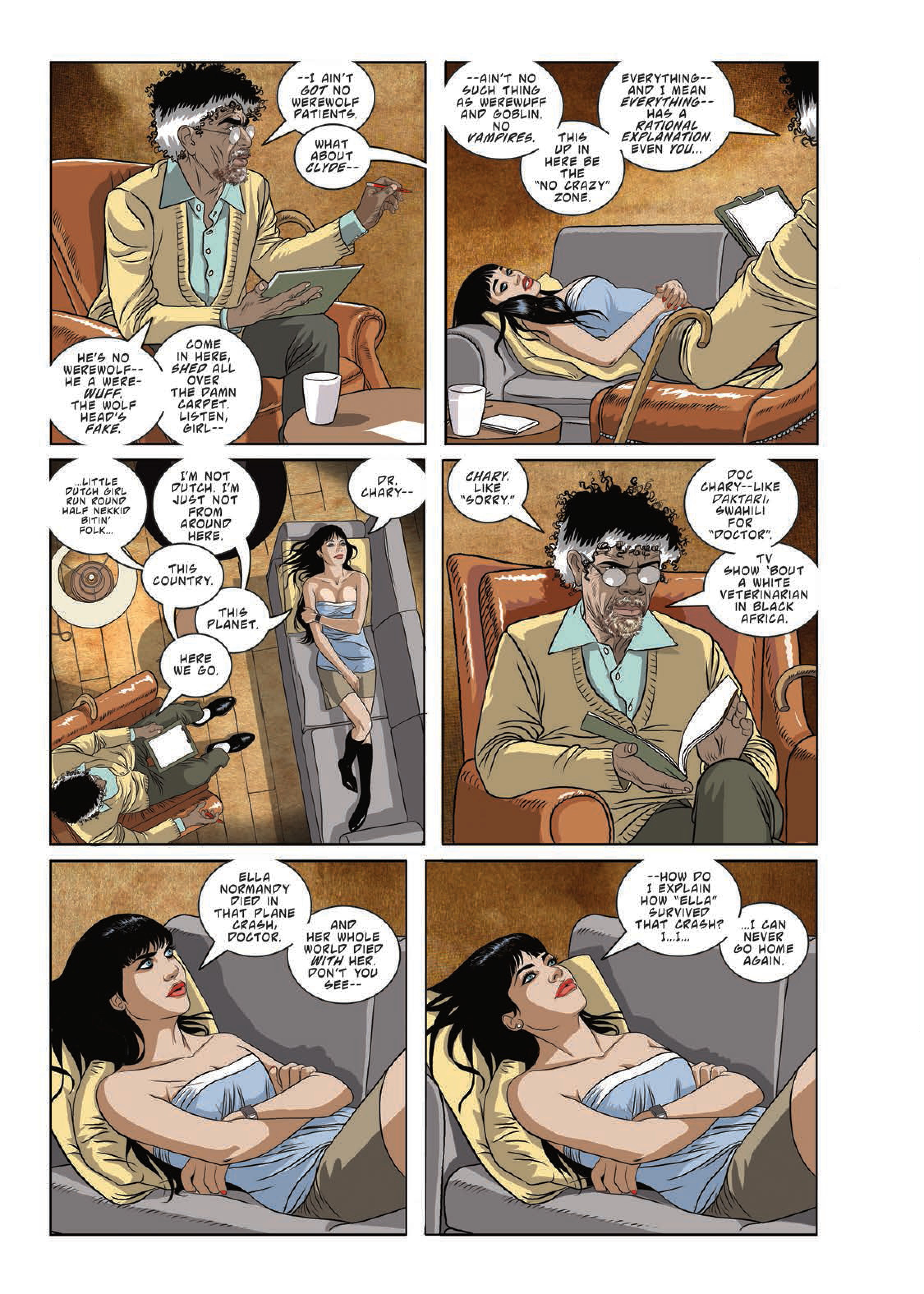 Click here to see variant covers available for Vampirella #1!