Interview: Meet Valiant's Psi-Lords
May 14, 2019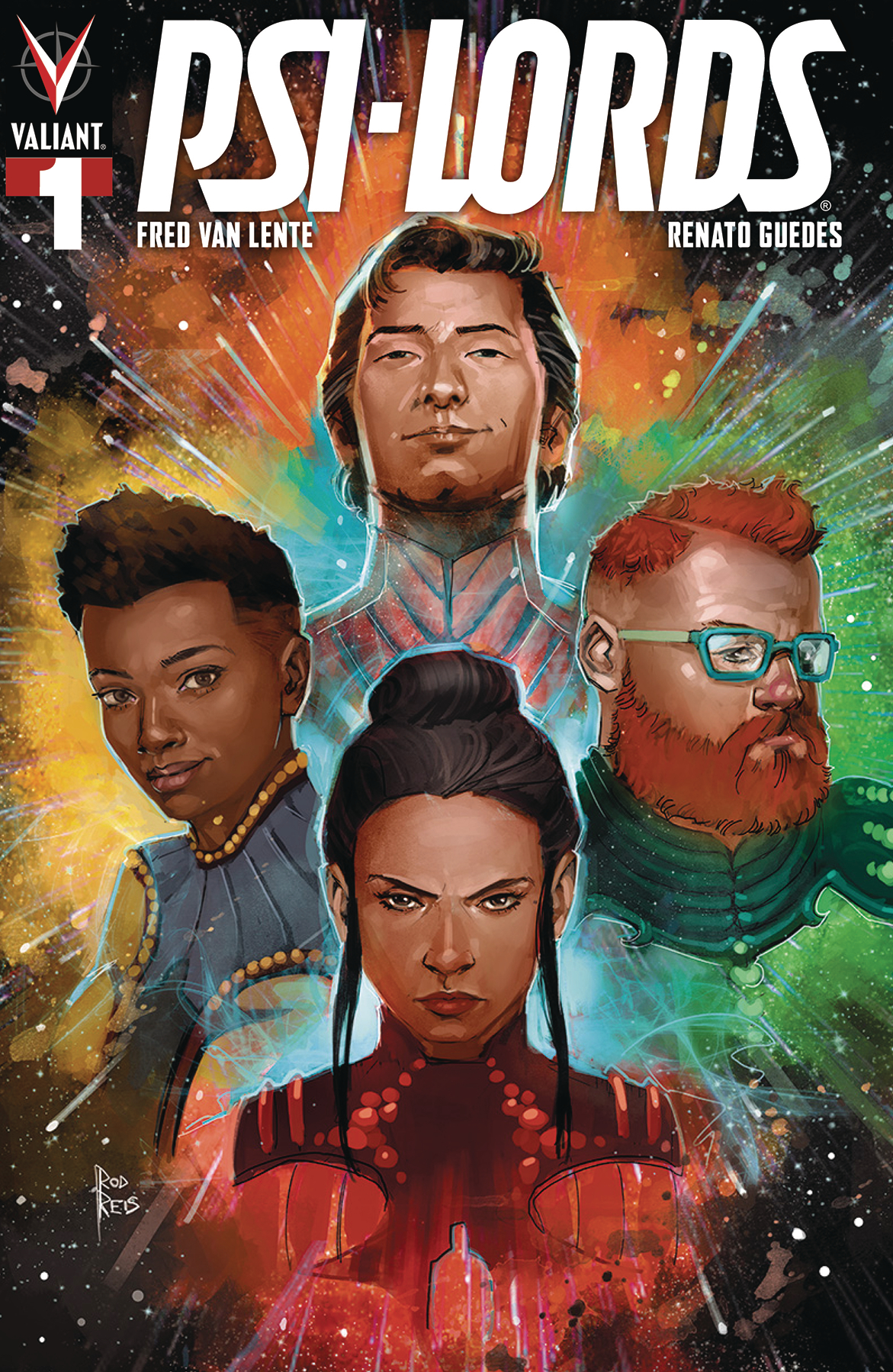 Who are ths Psi-Lords?
In Fred Van Lente's new ongoing series, new corners of the Valiant Universe are explored and secrets are revealed as four astronauts awake in an otherworldly prison with new memory how they got there.
Fred Van Lente talked to PREVIEWSworld.com about the new Valiant series and what readers can expect from this sci-fi mystery.
---
PREVIEWSworld: First off, what are PSI-LORDS? What is their relationship to the rest of the Valiant Universe?
Fred Van Lente: PSI-LORDS the book is very much set in the present day of the Valiant Universe, and though we are set very much in the space opera science-fiction corner of the Universe, it is an integral and important book for the fate of the VU moving forward.
Psi-Lords the characters are incredibly powerful psychic beings birthed by the Big Bang that ruled the cosmos millions of years ago—they're the closest to gods we've yet met in the VU.
PREVIEWSworld: Now, who are Our Heroes? How do we meet them in the beginning of the story?
Fred Van Lente: We follow a quartet of imprisoned astronauts who have been imbued with just a small fraction of the Psi-Lords' power. Now they just gotta bust out of space jail to get their hands on the rest of it.
PREVIEWSworld: Tell us about The Gyre. What is this place?
Fred Van Lente: The Gyre is the aforementioned jail. It's an artificial construct millions of years old formed by spaceships who have been caught in the orbit of Nihilio, the Vampire Star. No one has ever been able to escape it, not once in a million years. Our four heroes have to figure out a way to break that record.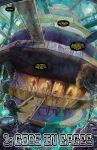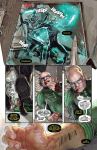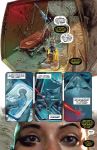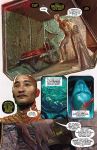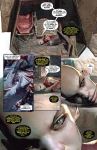 Click to View

PREVIEWSworld: The series has a very "Game of Thrones in space" feel. What are some of the inspirations for this story?
Fred Van Lente: Sure, the Gyre has all sorts of interesting factions and cults so it is a big, sweeping epic. I definitely looked to my favorite French graphic albums to tell a science fiction comics story of this magnitude, particularly Jodorowsky's The Metabarons.
PREVIEWSworld: What can fans expect from the rest of the series?
Fred Van Lente: Gorgeous art from Renato Guedes, amazing reveals, heartbreaking and heartstring-tugging character interactions, massive explosions, weird creatures, and more fun that you can possibly stand.
Valiant's Psi-Lords #1 (APR192032) is available at comic shops June 19, 2019.