Sonic The Hedgehog Comics Build Momentum with Sold-Out Annual and Ongoing Series
May 08, 2019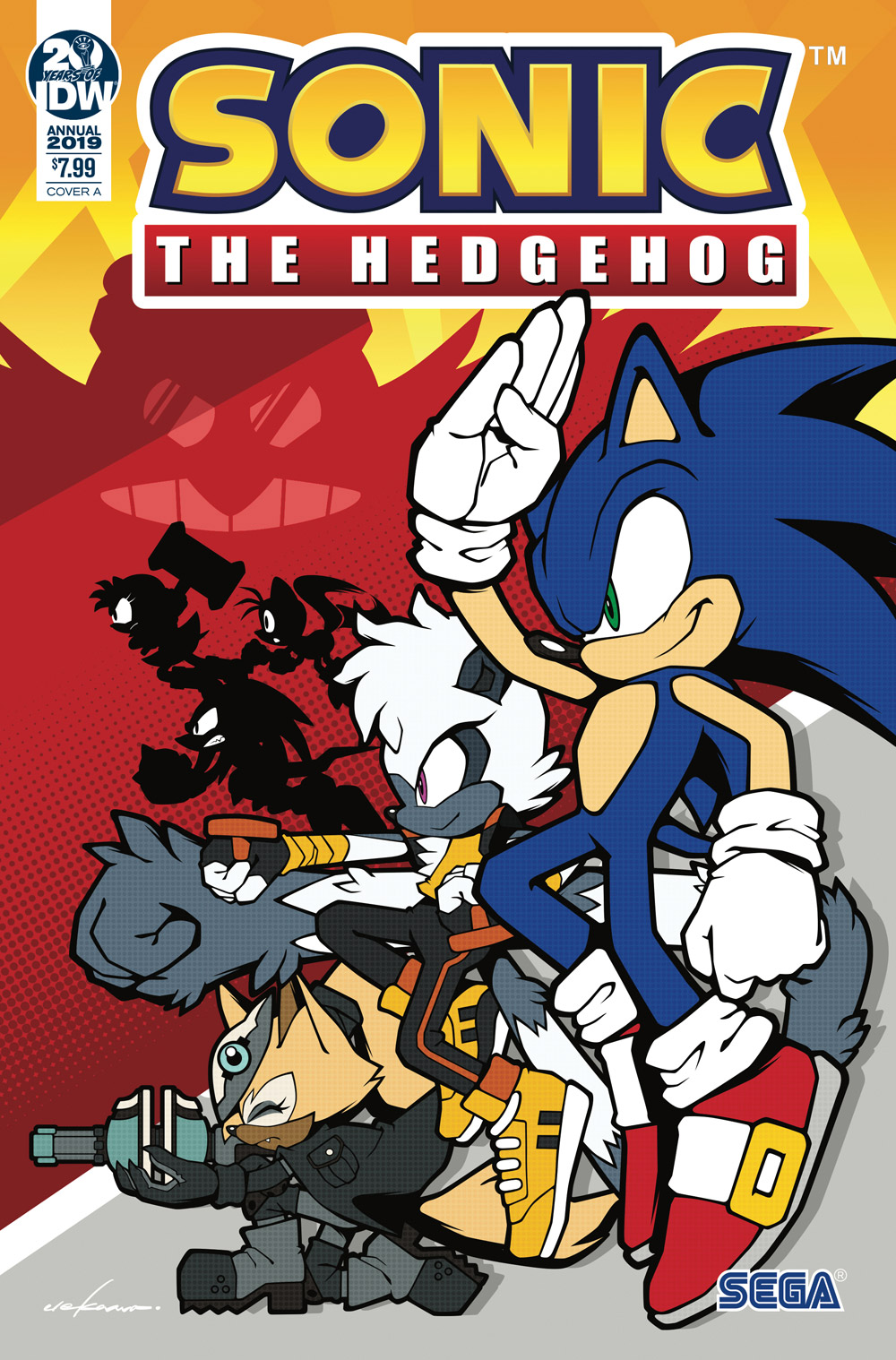 IDW Publishing is humbled to announce that three of its most recent Sonic The Hedgehog comic books – issues #14 and #15 from the ongoing monthly series, as well as Sonic The Hedgehog Annual 2019 – have completely sold out at the distributor level.
The heat on IDW's Sonic The Hedgehog has been building as the comic book marches confidently into its second "season" with creators Ian Flynn, Tracy Yardley, and Jack Lawrence's Metal Virus story arc, so fans are encouraged to rush to their local comic shops to pick up these very desirable – and hot-selling – stories!
The very special Sonic The Hedgehog Annual – featuring a cover by revolutionary Sonic Team artist Yuji Uekawa and a host of creators (including Ian Flynn, James Kochalka, Cavan Scott, Evan Stanley, Gigi Dutreix, and more) – is sure to become a jewel in any fan's collection.
"There's a certain kind of magic to a book like the Sonic Annual," says editor David Mariotte. "It's rare that you're so fortunate to be able to put together so many great creators in one book and have their stories naturally go together. I'm just glad to see everyone else picked up on that creative magic too."
Hardcore fans can enjoy the continuing Sonic adventures monthly in the ongoing series, as well as in collected volumes (Vol. 1: Fallout and Vol. 2: The Fate of Dr. Eggman, as well as the upcoming Vol. 3: Battle for Angel Islandand Vol. 4: Infection). Also, IDW's highly-anticipated Tangle & Whisper spin-off series promises more action and adventure for the Sonic fanbase over the course of Summer 2019, as the unlikely duo find themselves in hot pursuit of Sonic himself!
For information on how to secure copies of Sonic The Hedgehog, please contact your local comic shop or visit www.comicshoplocator.com to find a store near you.
---
Available now:
IDW PUBLISHING (W) Ian Flynn (A) Tracy Yardley, Adam Bryce Thomas, Jennifer Hernandez, Evan Stanley, Jim Amash, Bob Smith (CA) Tyson Hesse
The evil genius Dr. Eggman has been foiled-but the work of Sonic the Hedgehog isn't over yet! In the aftermath of the latest epic battle, rogue robots continue to attack small villages around the world. In order to succeed, Sonic will need the help of his friends Tails, Knuckles, and Amy, along with some new and surprising allies. This new collection from acclaimed writer Ian Flynn features the blue blur like you've never seen him before. Gotta go fast!
In Shops: Aug 22, 2018
SRP: $15.99
PREVIEWS Page #146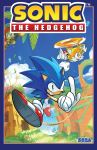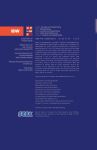 Click to View

IDW PUBLISHING
(W) Ian Flynn (A) Tracy Yardley, Adam Bryce Thomas, Evan Stanley (CA) Nathalie Fourdraine
Following their last battle, Dr. Eggman's been mysteriously absent from Sonic's life. What shocking secret will Sonic discover when he learns the bad doctor's whereabouts? Plus, Sonic isn't the only one looking for Eggman-so's his old rival Shadow the Hedgehog! There are twists and turns in the course of this high-speed, action-packed mystery-adventure! But with a little help from his friends-including a new ally-Sonic's fast enough to overcome any obstacle! Collects issues #5-8 of the ongoing series.
In Shops: Feb 20, 2019
SRP: $15.99
PREVIEWS Page #136
Available to preorder:
IDW PUBLISHING (W) Ian Flynn (A) Tracy Yardley, Evan Stanley (CA) Nathalie Fourdraine
Advance solicited for July release! A powerful new foe has set his sights on Angel Island, and Sonic and his friends must defend it at all costs! When Neo Metal Sonic-an evil robot with Sonic's speed, Dr. Eggman's intellect, and an unbreakable mechanical body-conquers the island to grow his power even more, Sonic and his friends must team up and take the fight to him. But even with the full power of the Resistance behind him, will Sonic be able to take down Neo Metal Sonic once and for all? Collects Sonic the Hedgehog issues #9-12.
In Shops: Jul 24, 2019
SRP: $15.99
PREVIEWS Page #150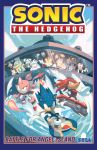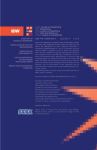 Click to View

IDW PUBLISHING (W) Ian Flynn (A) Adam Bryce Thomas, Tracy Yardley, Diana Skelly, Priscilla Tramontano (A/CA) Jack Lawrence
Advance solicited for September release! After all the excitement of his recent adventures, Sonic's ready for a break-NOT! The thuggish twosome, Rough and Tumble, are back and they're looking for vengeance against Sonic and his friends. And they're not the only ones... some of Sonic's greatest foes have returned and, with the help of some new evil allies, have created a threat that's guaranteed to take over the world. Even Sonic can't outrun a Virus for too long. Collects issues #13-16.
In Shops: Sep 04, 2019
SRP: $15.99
PREVIEWS Page #150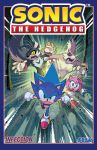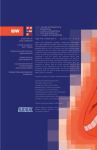 Click to View