Skymap Comics' Star Power Launches In PREVIEWS
May 08, 2019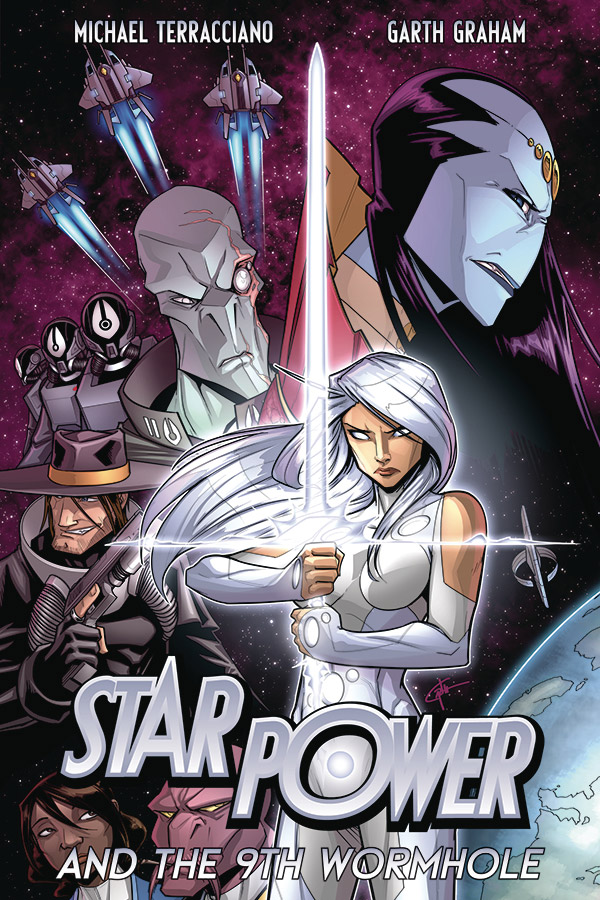 Skymap Comics is a new publisher in the pages of PREVIEWS with their title Star Power and the 9th Wormhole, Vol. 1 (MAY191905) available to preorder from the May catalog.
PREVIEWSworld was able to talk with Star Power co-creator Michael Terracciano about the series and learn more about Skymap Comics!

**********
PREVIEWSworld: Can you quickly explain the appeal of Star Power for those who may have never heard of the series before?
Michael Terracciano: Star Power is a sci-fi superhero space adventure that will appeal to anyone who loves those very things. It may not be a series that deconstructs the superhero genre or reinvents the wheel when it comes to storytelling, but it captures the wonder and adventurous spirit of comic books that draws people to comics in the first place. Star Power tells the story of a future we can aspire to, not an apocalypse or a tyranny to overthrow. It is set in a future where humanity has finally come together, reached out to the stars, and joined an advanced interstellar community. Star Power embraces the idea that there's a future in our future. Star Power has a female lead who is a normal person granted extraordinary powers. She has no training as a soldier, no combat experience, no bleak past with dark secrets. What makes her special is her enthusiasm, her compassion, and her sense of wonder. Star Power is our love letter to science fiction, superheroes, and space adventure.
PREVIEWSworld: Tell us a little bit about yourself and your company - a brief history, where you're based, what conventions do you attend?
Michael Terracciano: SkyMap Comics is the name Garth Graham and I use for making Star Power! We're online comics creators with bodies of work spanning almost two decades who thought it would be fun to work together on a project. We met many years ago while we were representing our previous comics at ConnectiCon in Hartford, CT. We became fast friends and maintained our relationship through the years. When we finished our previous works, we teamed up for the first time to make Star Power. The rest is history!
We work in separate locations. I write in Massachusetts, he makes art in the Washington DC area. Thanks to the wonders of the modern age, it's easy for us to stay in regular contact in regards to script and page production!
We attend conventions up and down the east coast, and wherever else we can reach! We've made regular appearances representing Star Power at ConnectiCon, Anime Boston, DragonCon, AwesomeCon, and most recently New York Comic Con! We'd love to attend more shows as more opportunities present themselves!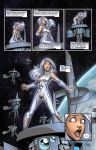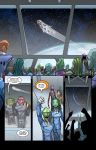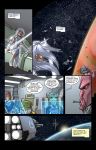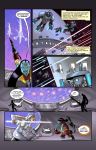 Click to View



PREVIEWSworld: Tell us about your new project and why you are excited to launch into the direct market, what are the future plans for this series?

Michael Terracciano: Star Power has been exciting for us since day one. We were two independent creators who had never collaborated on a project before, and our teamwork rejuvenated our imaginations in ways we hadn't anticipated. Every page of Star Power is made with our excitement, our love for science fiction and superheroes, and we want to share that enthusiasm with as many people as possible. We have more books to come past Star Power & The Ninth Wormhole, with many adventures to be had and revelations to be discovered. Our biggest plan for the future of Star Power is to get as many people reading it as possible. That's the dream of everyone who makes a comic book, right?

PREVIEWSworld: Star Power started as a digital series, what was the appeal of bringing it to print?

Michael Terracciano: Star Power was originally launched as an online comic, and still updates regularly at starpowercomic.com, but it reads much better in print. Story chapters are the average length of a comic book and no individual storyline is longer than a graphic novel. And webcomics have historically done very well bringing their digital format to print! Despite all the streaming conveniences of the modern world and powerful computers in our pockets, people still like having an old-fashioned book. They're easy to pick up, you don't need a power source or a wifi connection to read them, and sharing a comic book is as easy as handing it to someone. Star Power thrives in print form, and we hope many more people will come to enjoy it as well.

PREVIEWSworld: What websites are best for learning about your company; where can we find you on social media?

Michael Terracciano: We are very easy to find and follow online! The best way to follow us is at starpowercomic.com, where we post new pages and make announcements! Star Power is on Twitter at @starpowercomic and Facebook at facebook.com/starpowercomic!