Joker and Bane Round Out Trio of "Dark Knight" Gallery PVC Figures
Apr 30, 2019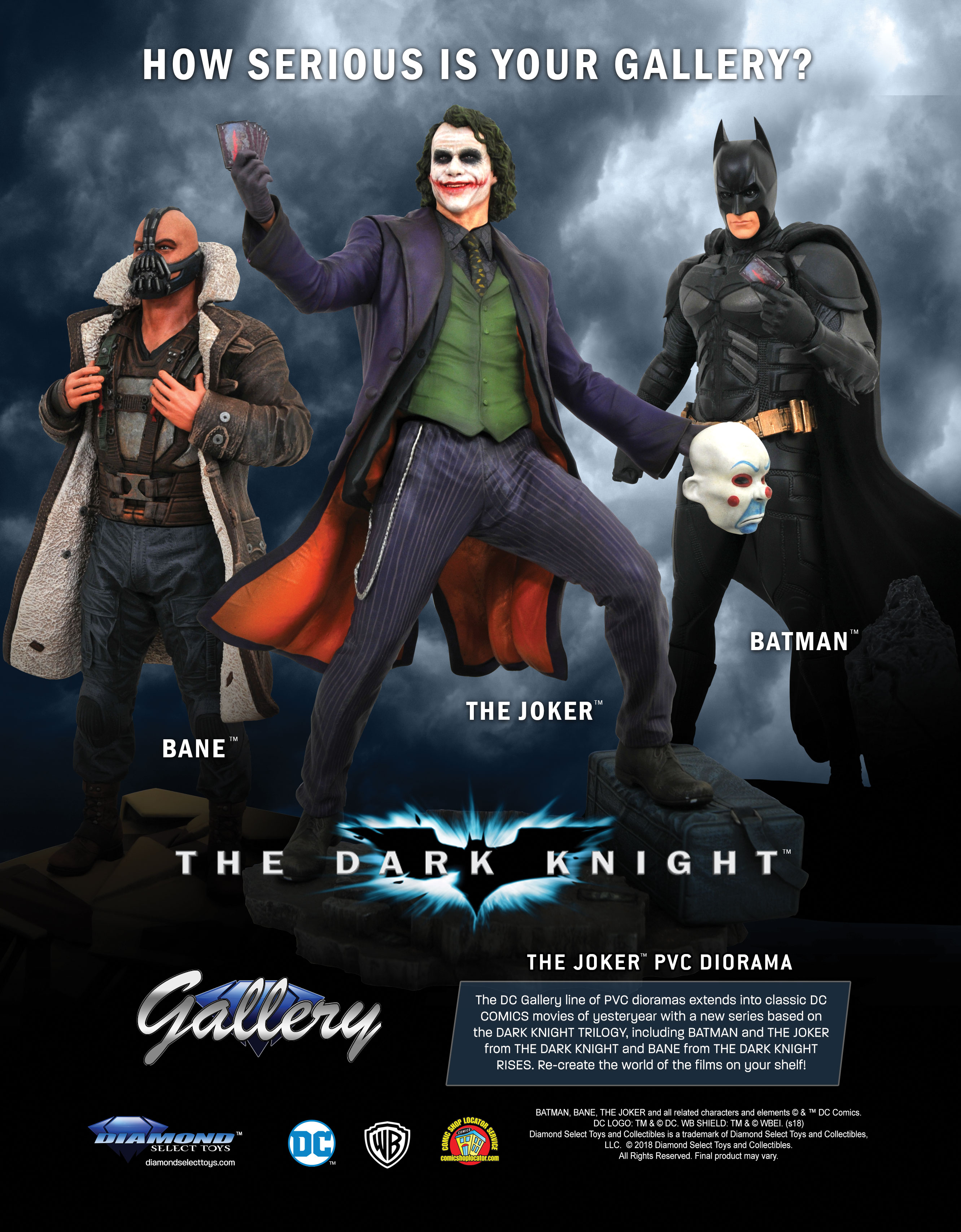 Diamond Select Toys is honor perhaps the greastest superhero movie trilogy with a jaw-dropping trio of PVC Gallery figures.
Bane and Joker, along with the previously released Batman figure, round out the trilogy this week at comic shops.
Why so serious? Heath Ledger's greatest role is brought to three-dimensional life in this, the latest PVC Diorama in the DC Gallery line. Joining Batman and Bane, this 9" sculpture of the Joker (NOV182293) as he appears in The Dark Knight depicts him holding a hand of playing cards with his clown mask and a bag of money at his feet. Made of high-quality PVC with exacting paint details, it comes packaged in a full-color window box. Designed by Shawn Knapp and sculpted by Rocco Tartamella!
Speak of the devil, and he shall appear! The conqueror of Gotham City stands triumphant in this new PVC diorama based on the Dark Knight Rises! Depicting Bane (OCT182229) standing on the roof of his camouflage tumbler vehicle, this sculpture by Rocco Tartamella was based on a design by Shawn Knapp. The diorama stands approximately 11 inches tall, is made of high-grade plastic, features detailed paint applications, and comes packaged in a full-color window box.
Pick up the Joker and the Bane PVC figures at your local comic shop May 1.