Mezco's Moon Knight One:12 Collective Action Figure Available To Pre-Order
Apr 25, 2019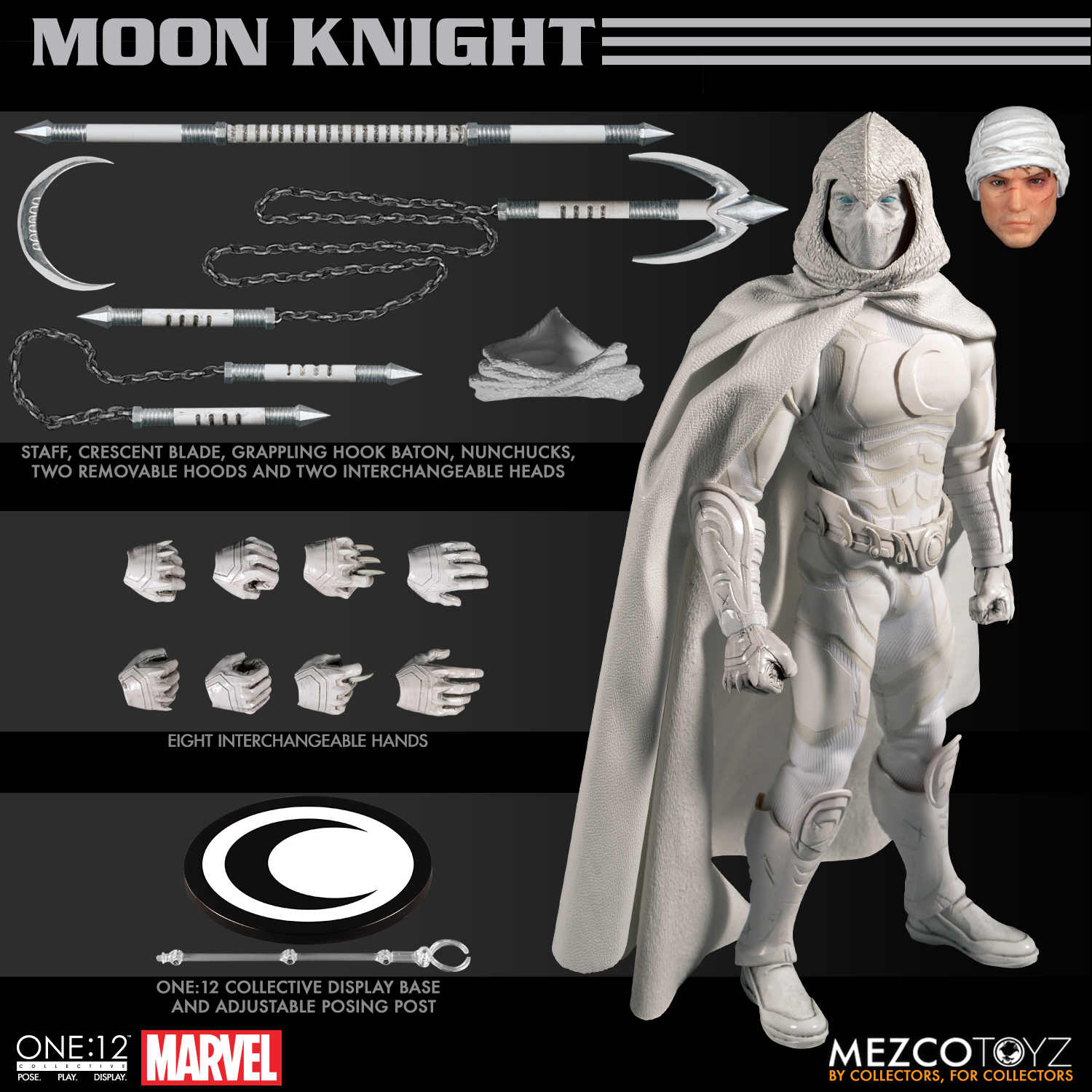 During a mission in Sudan, Marc Spector was left to die in the dessert by the hands of a bloodthirsty terrorist. After being pronounced dead, Spector arose suddenly, claiming Khonshu had restored him to life. Donning a cloak taken from Khonshu's statue, Spector became Moon Knight, delivering vengeance in Khonshu's name.
The One:12 Collective Moon Knight features over 32 points of articulation and is presented in a fitted suit with 3D crescent insignia and removable hoods! The mystically-enhanced vigilante comes complete with two head portraits and a range of combat weapons including a crescent blade, staff, nunchucks, and a grappling hook baton.
Each One:12 Collective Moon Knight figure is packaged in a collector friendly box with One:12 Collective display base with logo and adjustable display post, designed with collectors in mind!
The One:12 Collective Moon Knight (MAR198516) action figure is now available to pre-order at comic shops! Expected to arrive November 27, 2019.