Manga Monthly: Quirky Newcomers and Old Favorites
Apr 17, 2019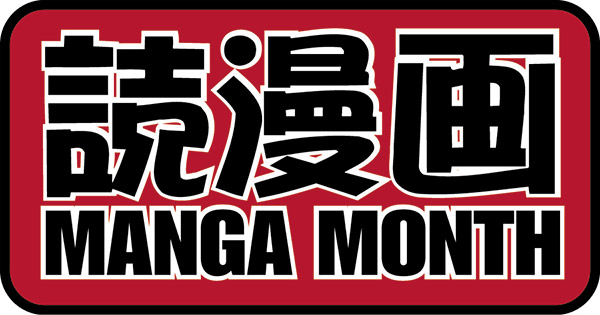 by Carrie Wood

It's Manga Month here at PREVIEWSworld so this edition of Manga Monthly is accordingly jam-packed with some incredible books! We have some revivals of classic material in addition to fresh new manga so be sure to pick up your April edition of PREVIEWS for the full rundown of all of the manga available!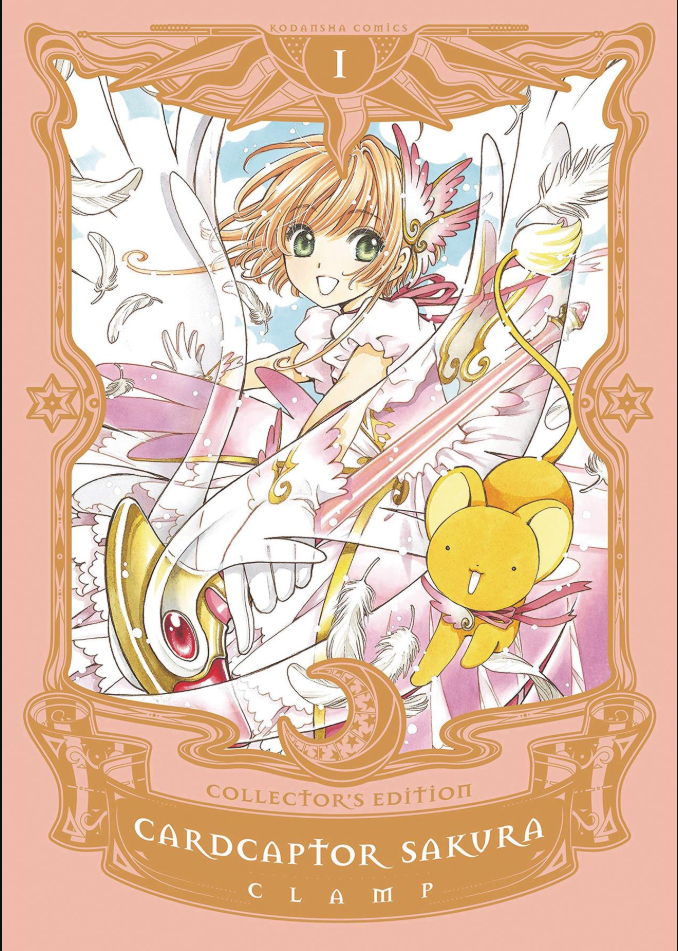 Cardcaptor Sakura is one of the most beloved magical girl series of all time, and it's been back on manga fans' minds recently with the new Clear Card series. But if you want to go back to where it all began, or simply missed out on the original series when it first arrived, Kodansha is providing you with a brand-new chance to read it with the stunning Cardcaptor Sakura Collector's Edition (APR192260)! This will be the definitive version of the story, for both long-time fans and readers new to the story.
The adventures of the plucky Sakura Kinomoto are as adorably thrilling as ever, as she tracks down the magical Clow Cards and plunges headlong into a world of sorcery beyond anything she could've imagined. Each of the nine volumes will come with a Clow Card insert; when assembled, all nine cards form an extra-large illustration. With its new cover art and translation edit, this will be the absolute definitive edition of this shojo classic.
Sky Hawk (APR192250) is a classic samurai story heading your way for the first time thanks to the folks at Fanfare. Defeated samurai Hikosaburo and Manzo are exiled from Japan during the Boshin War in 1868 as the new Meiji government took hold of power in the country. They travel to North America and settle in the mountains of Crow territory. One day Hikosaburo encounters a young native woman who has just given birth hidden in the scrub. Called Running Deer, she tells of how she escaped from two white traders who had "bought" her, and they soon come looking for their possession! Taniguchi's well-researched detail and meticulous artwork reveal an accurate portrayal of the "Indian Wars" of the period, including the infamous Little Big Horn encounter, and present a fascinating view of the daily lives and relationships of the Oglalas, and how the code of honor compares to that of the Samurai.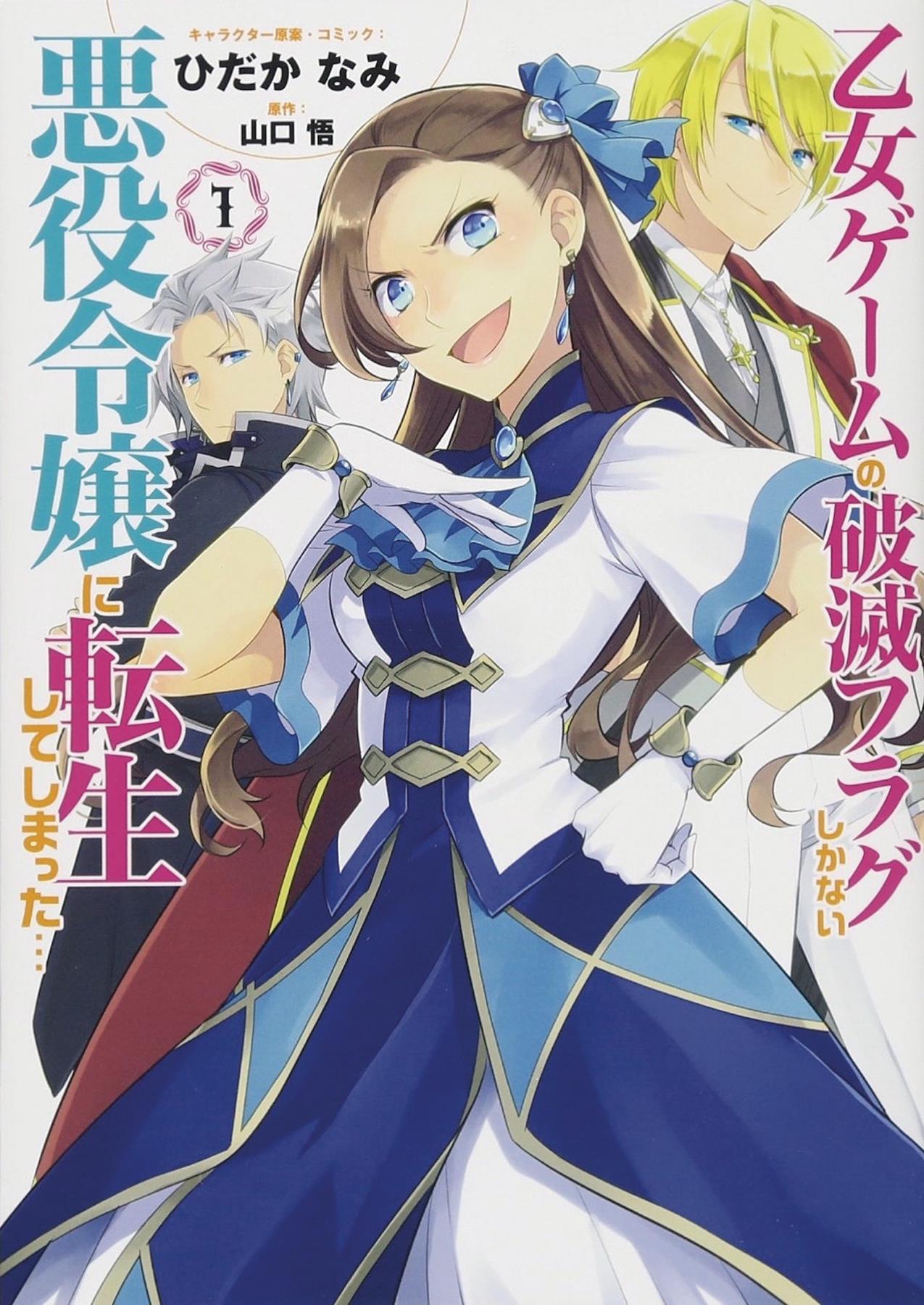 In most isekai – "other world" – stories, the main character gets to be the hero they were truly meant to be. Well… not every story can play out like that. In My Next Life as a Villainess (APR192320), being brought to you by Seven Seas Entertainment, it's time to break the game! When a woman is reborn into an otome video game as the villainess, how can she play to win? At the age of eight, Katarina, a girl of noble birth in another world, has an accident that unlocks her memories-of playing an otome game that's exactly like the life she's living now. There's one problem: she realizes that she's playing the role of the villainess, and only bad endings await her! What will it take for her to "break the game" and live a happy life?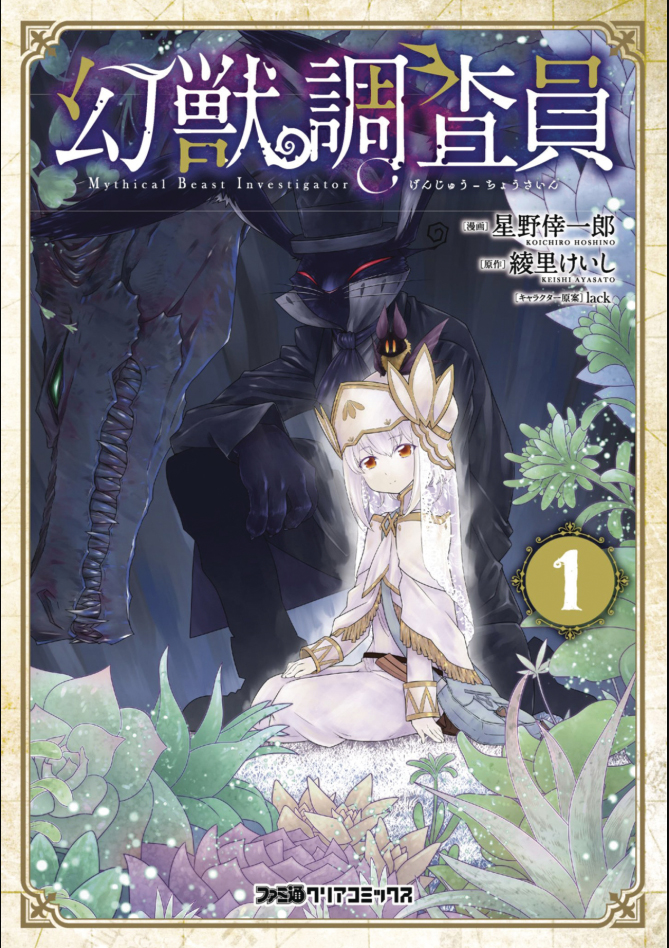 For those who want to visit other worlds for the sake of just taking it all in, pick up Mythical Beast Investigator (APR192321), also being brought over by Seven Seas! In a dangerous land where fantastical creatures exist, humans must live beside dragons and other supernatural monsters. That's where Mythical Beast Investigators like Ferry come in. Ferry might look like a young girl, but she has extensive knowledge of magical creatures and dreams of creating peace between humankind and monsters. With her otherworldly bodyguard Kushuna by her side, Ferry will work to calm any conflict, no matter where that takes her!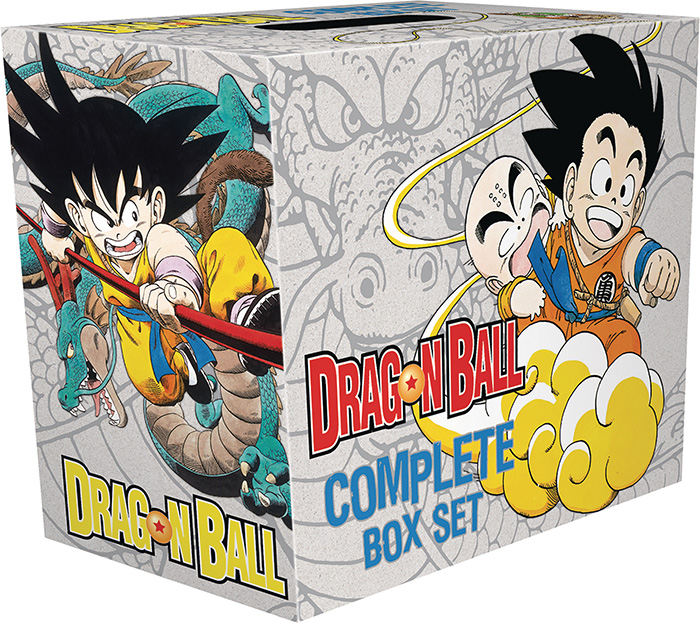 Do you like Dragon Ball? Of course you do! Who doesn't? If you want to get your hands on the classic manga series that started it all, you can now pick up the Dragon Ball Complete Series Box Set (APR192154), published by Viz Media and containing all 16 volumes of Akira Toriyama's original series!
And if you want to go Super Saiyan? Well, good news – there's also the Dragon Ball Z Complete Series Box Set (APR192155), containing an astounding 26 total volumes!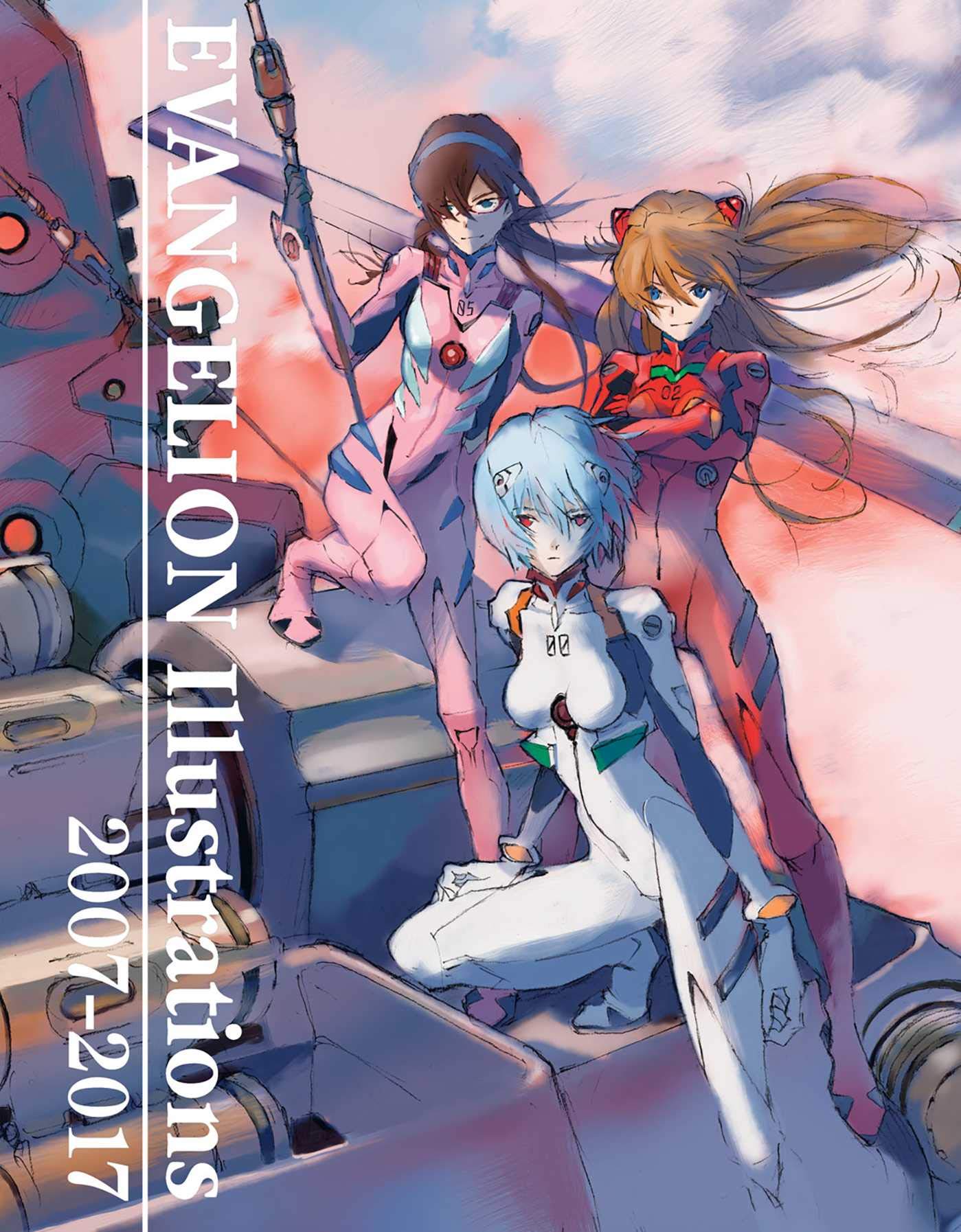 For a different sort of fan of classic anime and manga, check out Viz's Evangalion Illustrations 2007-2017 artbook (APR192166)! Neon Genesis Evangelion is one of the most enduring and significant touchstones for anime, manga, and pop culture fans over the past two decades, thanks to the groundbreaking television series and beautifully animated movies.
This book collects ten years' worth of illustrations that showcase the wide effect Neon Genesis Evangelion has left on not just the animation industry, but on popular culture in general. Included are illustrations for film posters, CD albums, bullet train designs, video game collaborations, and much, much more.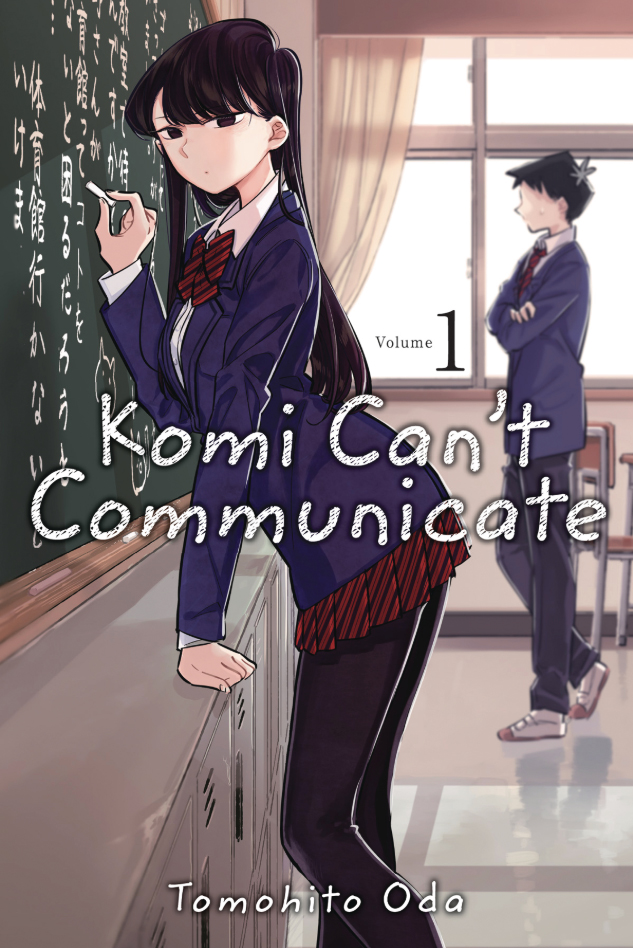 Enjoy a classic high school drama? Viz will soon be publishing Komi Can't Communicate (APR192153)! Timid Tadano is a total wallflower, and that's just the way he likes it. But all that changes when he finds himself alone in a classroom on the first day of high school with the legendary Komi. He quickly realizes she isn't aloof-she's just super awkward. Now he's made it his mission to help her on her quest to make 100 friends!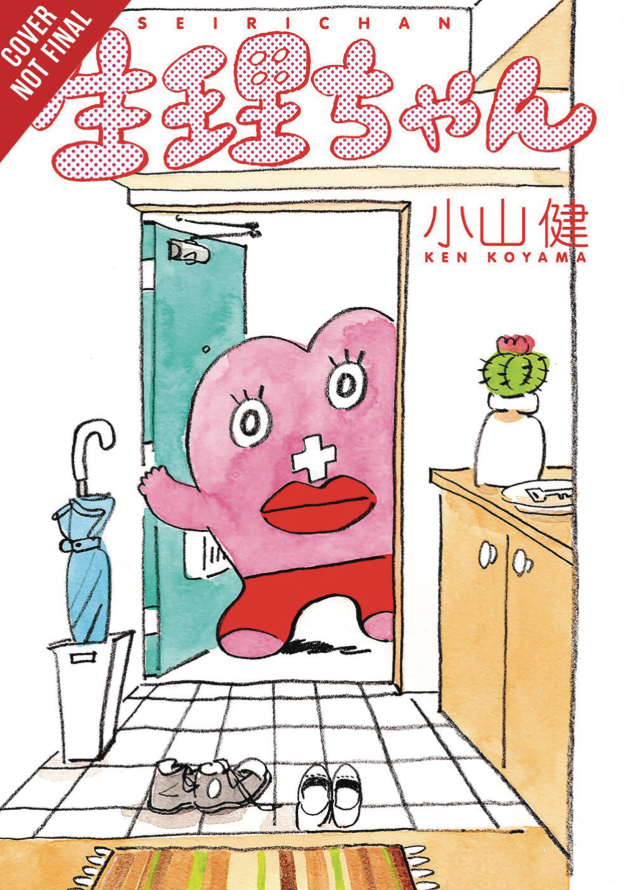 And if you need some help navigating the changes that happen to your body during adolescence, check out the quirky take on puberty with Little Miss P (APR192202) from Yen Press! It's that time of the month, and you know what that means... a visit from Aunt Flo - scratch that - Little Miss P! This pink, anthropomorphized period's not so lean, kinda mean, and a gut-busting, butt-kicking machine! Follow Little Miss P as she traverses time advising, harassing, abusing, and comforting women on her (usually) monthly visits in this uniquely weird and surprisingly touching manga!
Quite a collection of manga this month, right? But that's not even close to the full selection available in PREVIEWS, so be sure to pick up a copy today and pre-order your favorites at your local comic shop!