Indie Edge Creator of the Month: Jim Krueger
Apr 12, 2019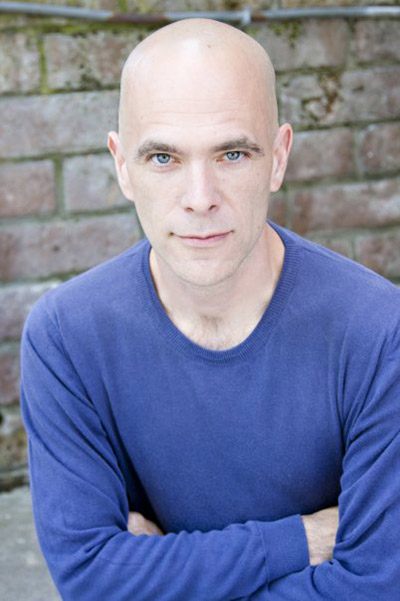 Jim Krueger is a renowned comic book writer and graphic novelist. He won an Eisner Award and was on the New York Times bestseller list for the graphic novel Justice. Krueger was named one of the top ten writers in comics and an innovator in the field by Wizard Magazine. His original works include The Foot Soldiers, Alphabet Supes, The Clock Maker, The High Cost of Happily Ever After, and The Last Straw Man. His comic book writing includes Earth X, The Avengers, X-Men, Star Wars, The Matrix, and Batman.
PREVIEWSworld: What are your favorite projects you've contributed to over the past decade?

Jim Krueger: Well, the work I did on Earth X is an especially favorite experience. I got to say so much about the Marvel Universe… it was staggering! And it has led to so many good things since. That said, I love all my special creator-owned projects. The Foot Soldiers (MAR120431), The High Cost of Happily Ever After, The Runner, Alphabet Supes and now, The No. Ones (APR191614). There is something so satisfying in the making of my own stories and making things a reality that were once dreams!
PREVIEWSworld: What are you currently working on?

Jim Krueger: There are a couple giant projects I'm not allowed to talk about because they have to be announced accordingly, but I can talk about the books I'm doing for PKMM. There is The Law of Resistance, which is a space opera of sorts about a family that escapes to Earth in the hopes of saving our planet from the fate of their own. I'm also doing a World War II thriller called Number of the Golem. There's The No. Ones for Cave Pictures, of course. And then the book with Steve Aoki called Neon Future for Impact Theory. And I also just finished a project about young David (as in "David and Goliath" fame). I've been writing short stories and screenplays these days as well. So, lots and lots of work! I'm very grateful. I'm also gearing up to return to a couple of lost projects of mine that had a fan-following but fell off the radar for a while.
PREVIEWSworld: What fun titles are you reading?

Jim Krueger: This is an amazing time for Independent books. Incredible. And it's unfair to me to make me pick three. But okay, and this might be a bit of a cheat, but I love love, love the Archie Horror Line! Afterlife with Archie, Vol. 1 (MAR140833) and The Chilling Adventures of Sabrina, Vol. 1 (MAY161133) are books that are so well-written and drawn, they put most superhero comics to shame. Afterlife is like the best of The Walking Dead, but with so much heart it's staggering (like the zombies themselves). I'm also a giant fan of Locke and Key: Master Edition, Vol. 1 (DEC140577). I haven't had the sense of both horror and wonder from a comic since Alan Moore's Swamp Thing. I also look forward to Aftershocks's Baby Teeth: Year One (OCT181328) every time it comes out. I didn't intend to choose all horror, because there are amazing things happening in all genres right now, but those are my top three (well, 4, and technically, there are a bunch more Archie horror books out there worth reading, but there you go).
EDGE ESSENTIALS

Pick up these books to learn more about Jim Krueger's Indie Edge style!


IMAGE COMICS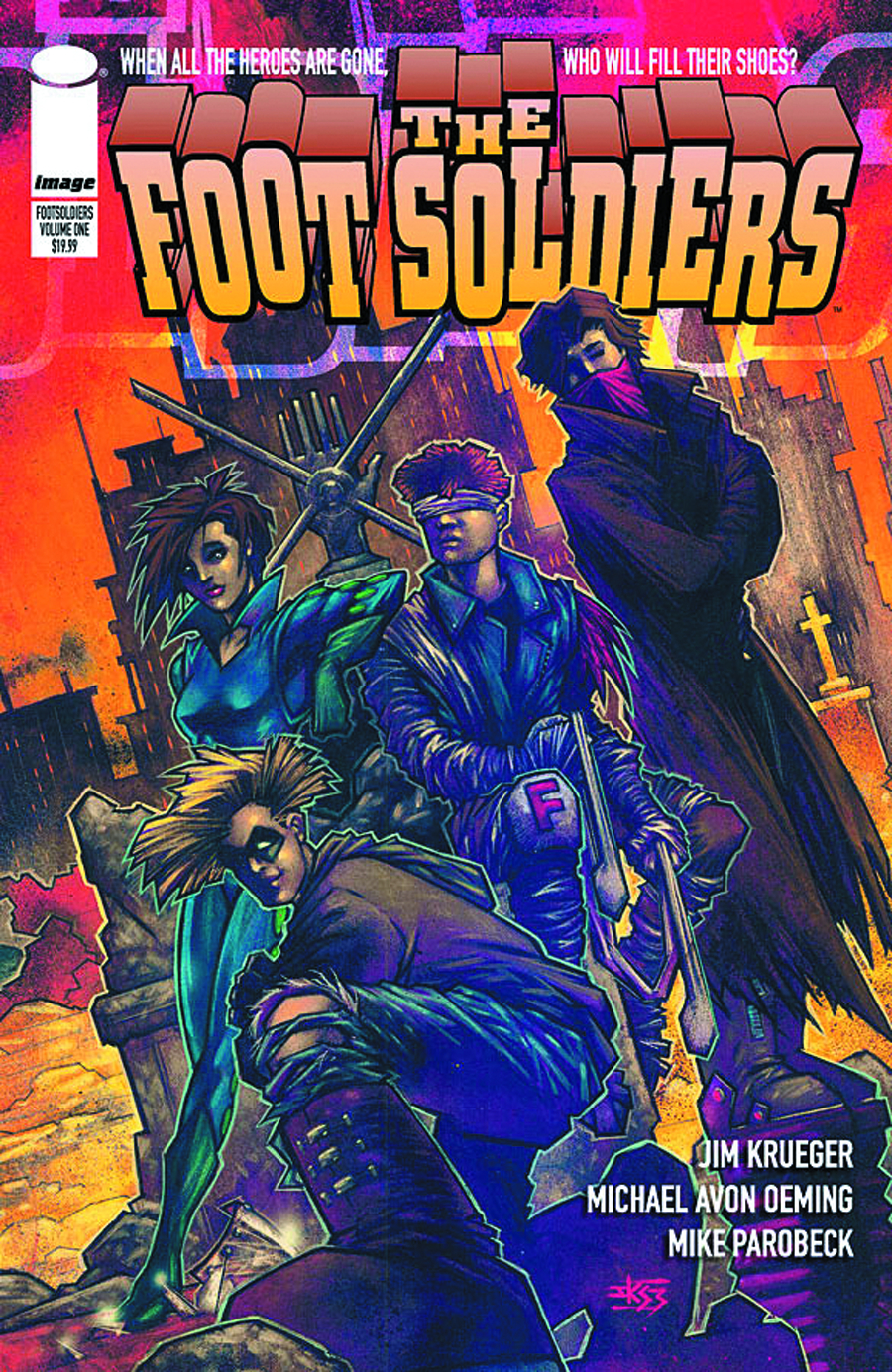 (W) Jim Krueger (A) Michael Avon Oeming, Mike Parobeck (CA) John K. Snyder
JUSTICE was the age of heroes. EARTH X, their twilight battle.
But when ALL the heroes are gone, who will fill their shoes?
JIM KRUEGER'S cult-favorite heroes return in a very special collection featuring art by MIKE OEMING and pinups and stories from PAROBECK, ROSS, MIGNOLA, SALE, SIMONSON and more.
Collects FOOT SOLDIERS #1-4
In Shops: May 23, 2012
SRP: $19.99
PREVIEWS Page #197
MARVEL COMICS (W) Jim Krueger, Alex Ross (A) John Paul Leon, Bill Reinhold, Doug Braithwaite, Brent Eric Anderson, Butch Guice, John Romita, John Stanisci, Tom Yeates, Ron Randall (A/CA) Alex Ross
Comic-art master Alex Ross offers his dark vision of the Marvel Universe's future - together with writer Jim Krueger, and artists John Paul Leon and Doug Braithwaite! The saga begins in a world where everyone has super-powers - and Reed Richards sets out to cure a calamity he fears he may have caused. Meanwhile, a battle-weary Captain America struggles to defeat a horrific new enemy of freedom, and Celestial forces beyond comprehension threaten a fate that only the Watcher suspects. Could it be that Earth itself is doomed - or can a new generation of heroes, including the legendary Mar-Vell reborn, save humanity? Brace yourself for bold reimaginings of the Avengers, X-Men, Inhumans, Fantastic Four, Spider-Man and more! Collecting EARTH X #0-12, #1/2, #X, EPILOGUE and SKETCHBOOK; and UNIVERSE X #0-12, #X, 4, SPIDEY, CAP, BEASTS, IRON MEN and OMNIBUS.
Rated T+
In Shops: Sep 05, 2018
SRP: $125.00
MARVEL PREVIEWS Page #102
DC COMICS (W) Jim Krueger, Alex Ross (A) Doug Braithwaite (A/CA) Alex Ross
The Legion of Doom - led by LEX LUTHOR and BRAINIAC - band together to save the world after a shared vision of the Earth's demise.

Collecting the best-selling 12-issue series!

In Shops: Jun 13, 2012
SRP: $29.99
DC PREVIEWS Page #131