Hasbro Reveals First "Avengers: Endgame" Marvel Legends Figures
Mar 25, 2019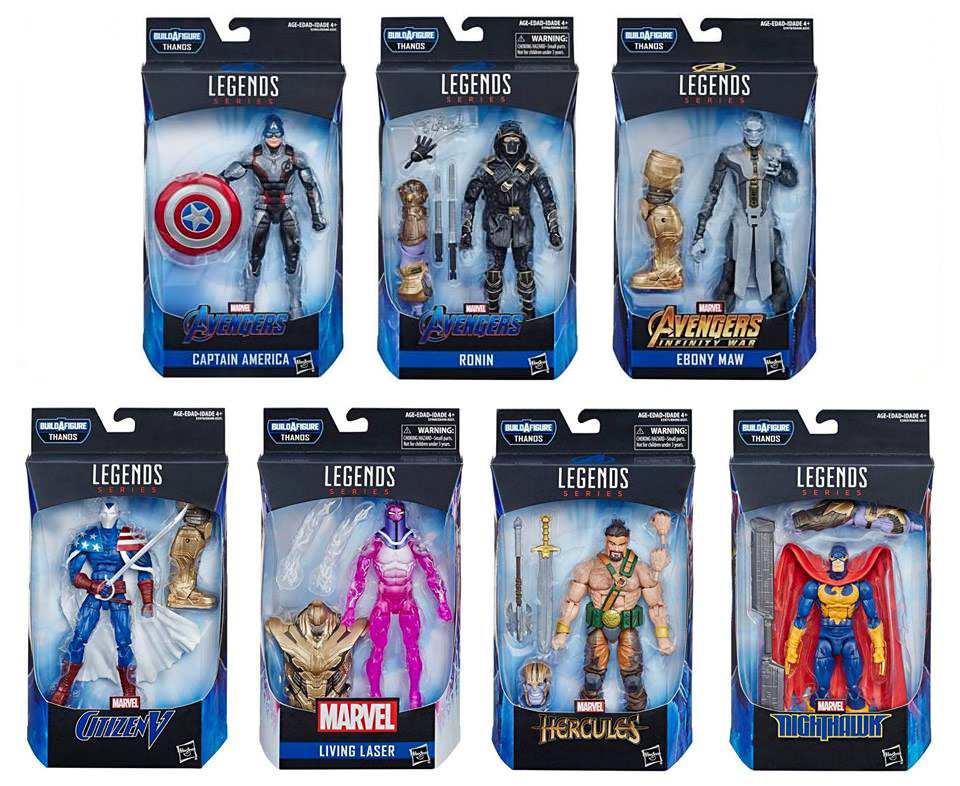 Hasbro has revealed official images of it's next wave of Marvel Legends action figures... and it's a big one!
Avengers: Endgame is getting it's first assortment of Marvel Legends action figures, featuring Hawkeye's Ronin, Captain America sporting his Quantum Realm suit and a build-a-figure armored Thanos.
Other figures in the wave include Ebony Maw, Living Laser, Citzen V, Hercules and Nighthawk.
This assortment of Avengers: Endgame Marvel Legends figures (OCT188609) are now available to pre-order order at comic shops.
Take a look at the photos below!